I wish I had witty blog post titles, but that just isn't something that I excel at. Oh, well. On the positive side, you usually know whether you want to read my blog posts by the title, right? Right!
The last few weekends have been crazy busy with lawn work. I haven't mentioned what we have been doing, because I don't have a complete plan with the projects. I'll probably start sharing some of them next week but, until then, I want to show you some inspiring pictures of things that we like and we think we could do… of course all on a budget and DIY. =)
First let me show you where most of our curb appeal (or craziness) is: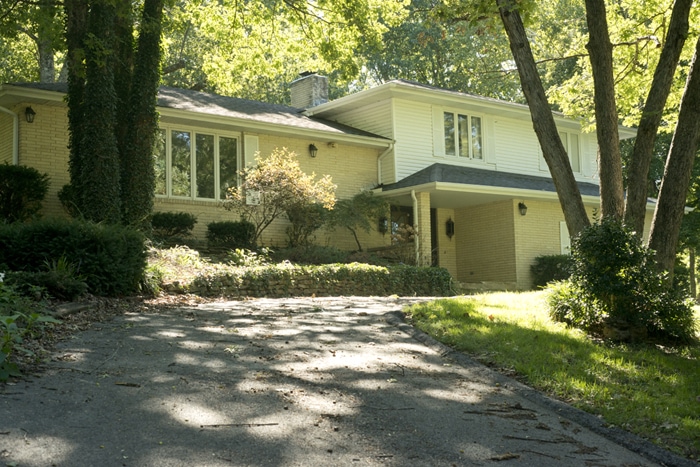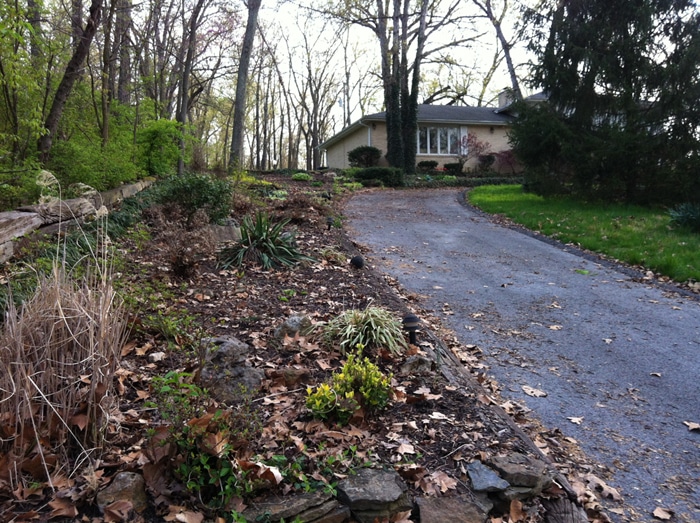 Lots of green and brown and not much else.
The whole left side of the driveway is covered, landscaped beds or, I should say, old landscaped beds. It desperately needs fresh mulch and I think some larger boulders for visual interest.
Something kinda like this: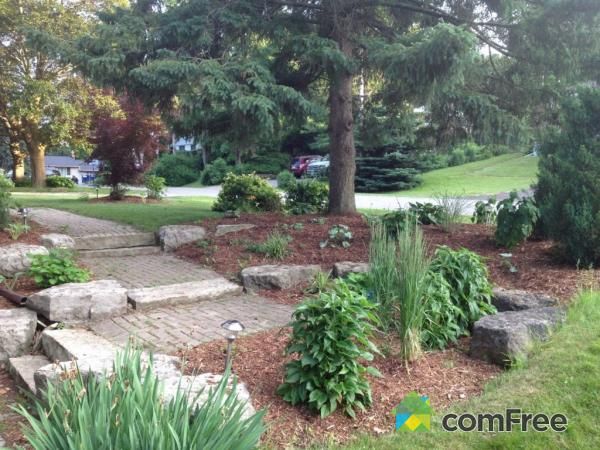 via comFree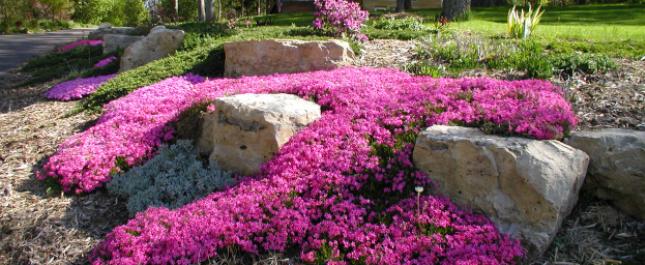 via Green Scene
I think the boulders would definitely add some interest and that if we topped that with some textures and colors then we would be getting somewhere. I love the textures and colors that these next two have.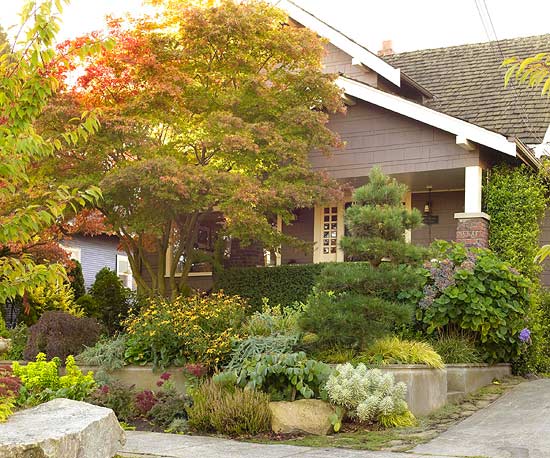 via BHG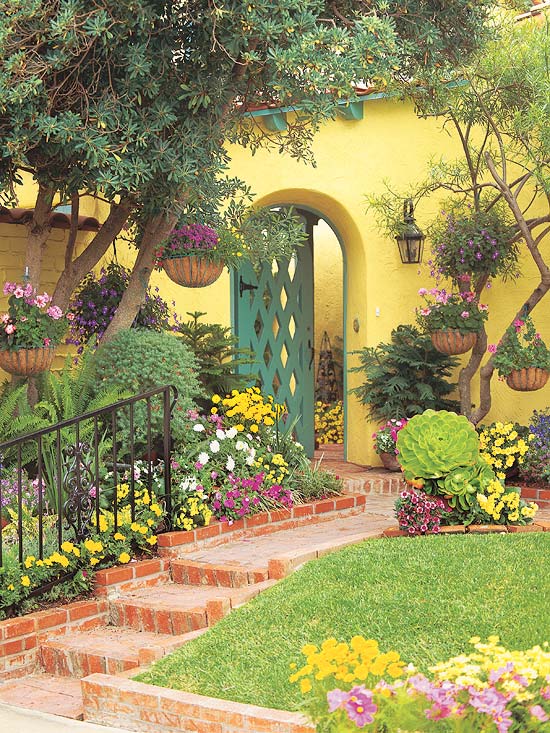 via BHG
Gorgeous, right? I realize that our yard is not going to look like any of the above, because of the shape and general woodiness (is that a word?) of the area, but these are yards and spaces that I love. I do think that we can take pieces of all of these and accomplish something beautiful and cohesive.
Moving on to the other side of the yard…
Luke and I feel like the bushes in front of our garage (that face the front) are pretty boring. The boxwood blocks the windows which detracts from the shutters and symmetry of that space. The boxwood definitely needs to be trimmed down and then we need something striking to flank the boxwood.
I could totally picture super tall bushes flanking the front windows, similar to these: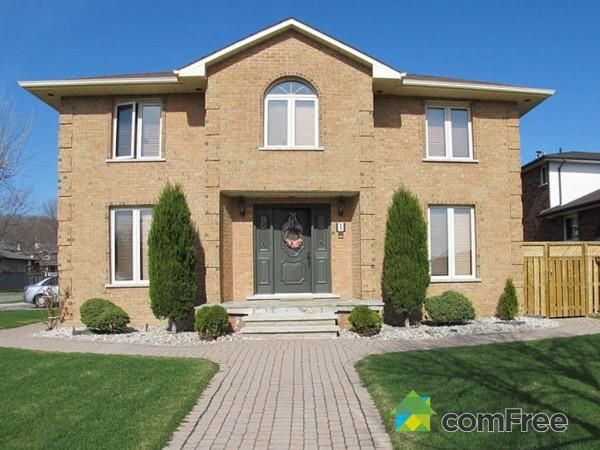 via comFree
We have a few other smaller areas that we are working on, but I would love to be able to implement some of these ideas over the next few months. I realize that landscaping is super labor intensive and also pretty expensive, so I'm sure it will be slow moving as usual.
Still, the few changes that we have done so far (patio updating last year and new gravel along the street for the front) have made a big impact.
I just have to look at this prettiness and realize that we are on the right track!