Confession time. We've had the bed and comforter since June. Greyson came to us in June and decided that he was too big for his Firetruck bed. I didn't want to lose the opportunity to move that thing out of his room, so we jumped on the chance of getting him a new bed. I had already started planning for his room redo, so it kinda just fell in to place.
I knew I wanted a modern bed and non-transportation bedding. I thought both of those would be pretty easy to find. Hmm, the modern bed and a great price was NOT easy to find.
I really loved this bed: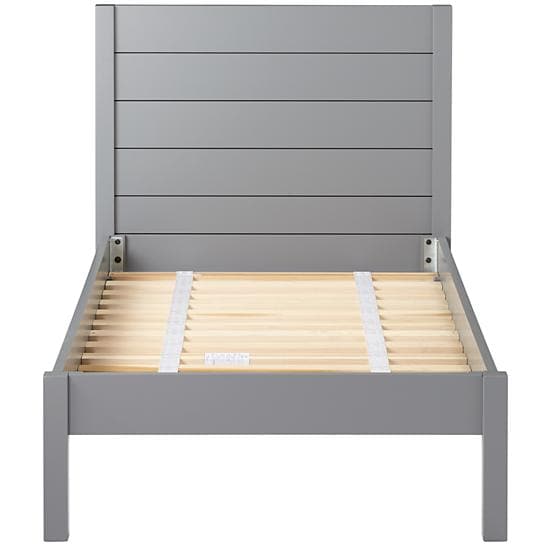 Land of Nod $599
That price was not in the budget. I knew I was going to have to be thrifty because we needed the bed, sheets, mattress and comforter.
Next, I looked at my favorite store and I almost bought this: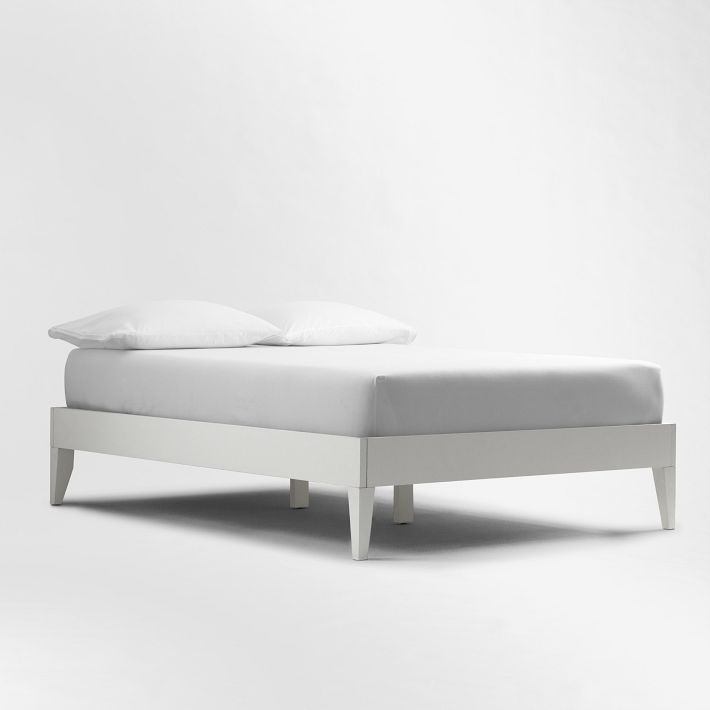 One pictured is this one from West Elm.
In June they had a chunky leg version in their clearance section for $175. I seriously had it in my shopping cart, but then I found the "one".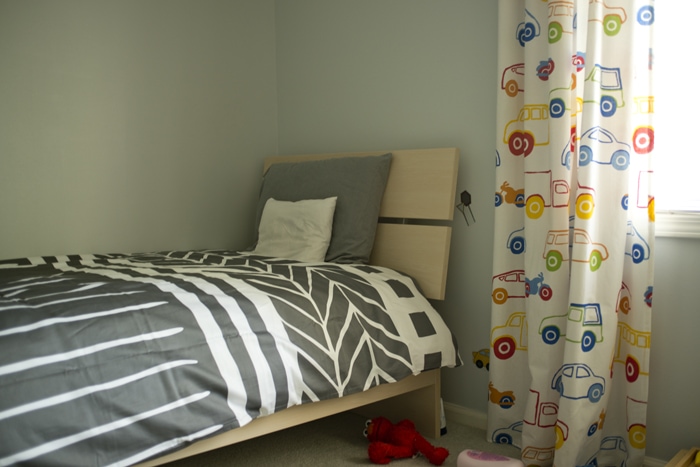 I found it online at Walmart for $125. The price point was great and the reviews were good. Sold.
Do you spot the gorgeous comforter?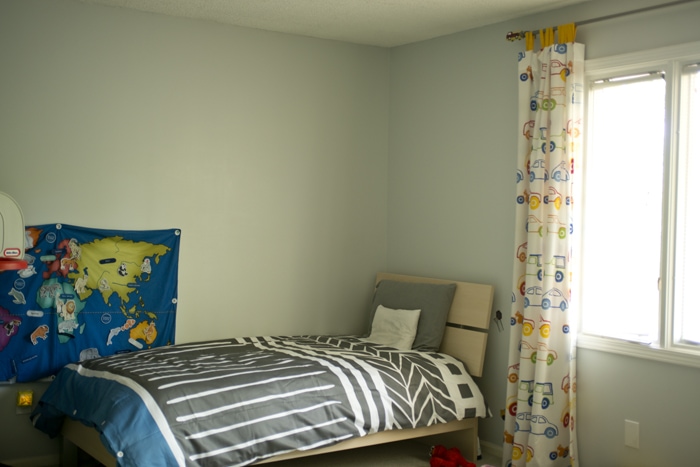 I had it in my mind that I was going to get a striped comforter like this pin. West Elm has gorgeous striped comforters and Target does as well (at an even better price point). I then happened across the Serena & Lily Jasper Collection (looks like they are sold out of the charcoal version). It was love right away. I knew it was the one. The price, hmm, not my favorite even on sale. I paid $120 for the duvet cover and then I bought a washable water resistant down comforter off of Amazon.
The comforter is so worth it. I love it. I eventually want to layer a orange(?) soft blanket underneath for winter and to have more contrast.
Enough on Greyson's room. We worked our tails off this weekend and are in the middle of a few different projects. Spoiler: The bathroom is finally getting something done to it. Exciting!