We are so close to being done with the entryway. I'm pretty sure the progress will stop for December and January. *Sad.
We took on some big projects in the last month of two and I realized that I didn't share any progress pictures.
So, here we are. We are in the process of painting all doors and trim. We are taking everything from cream to white. The doors (FOUR!) with the slats are a pain in the butt! Seriously, I never want to tackle those again. We are also painting all door hardware. Getting rid of the disgusting gold is a priority.
We did a small change on this door (which leads to the basement). I'll share that soon.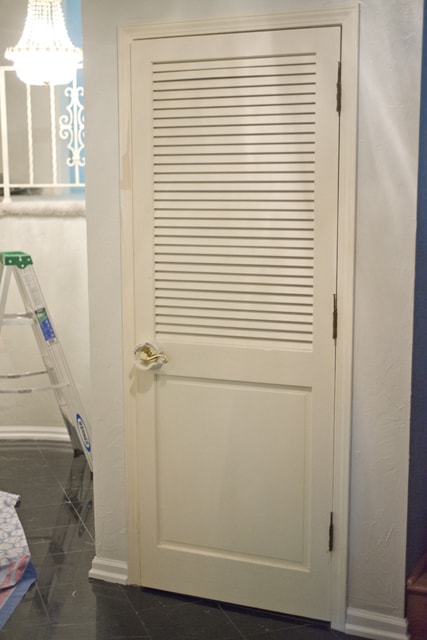 This is what our house usually looks like. =) On the positive side, progress is being made.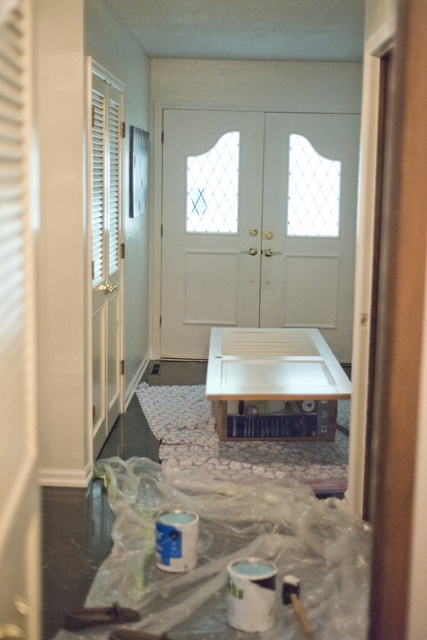 Yep, I had to have navy and white stripes. I seriously love them and the hubby for doing all of the hard edge work. They are very striking as you walk in the front door.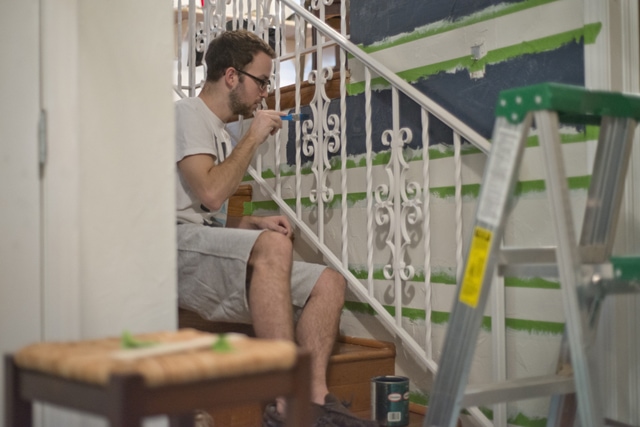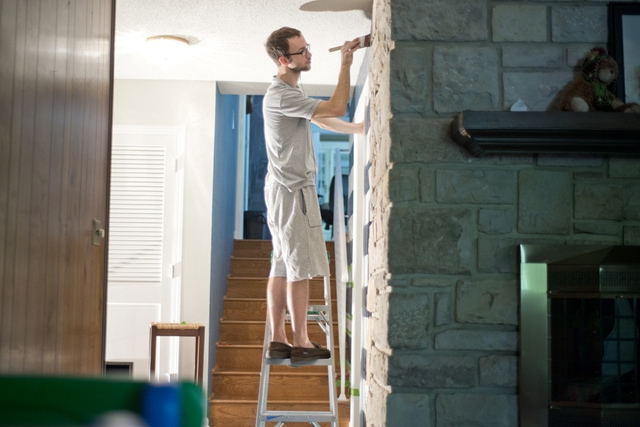 (The stone in this picture is the fireplace mantle/wall in the playroom. The wood stairs lead up to the kitchen. The door to the left leads to the basement. – just to give perspective)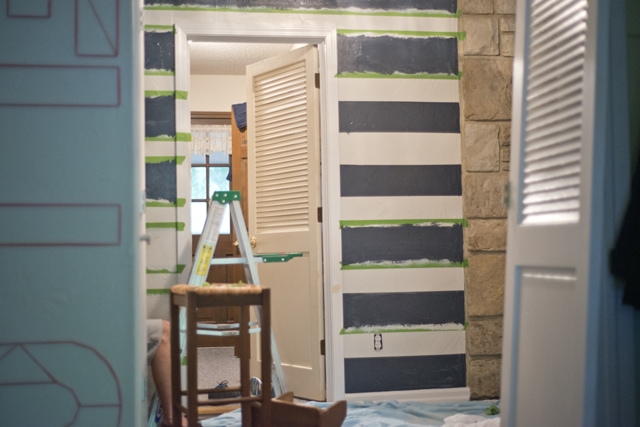 One chair is completely finished being recovered in this beautiful Tina Turk fabric. Half of another to go.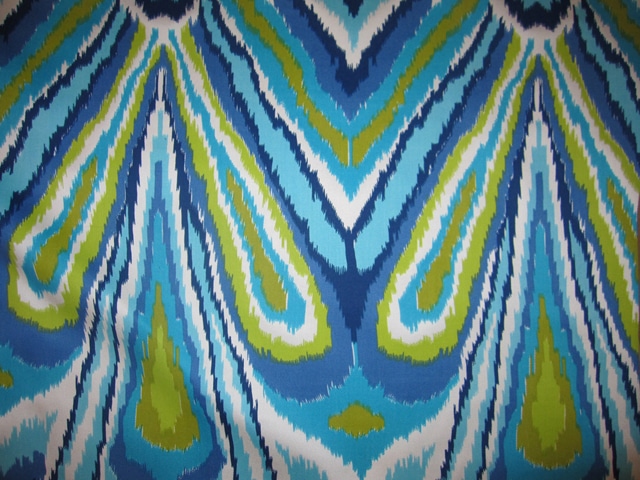 It looks pretty close to being done right now (better pictures to come), but we still have a few things to do. Excited for progress!