How is it already Wednesday? The holiday season seems to just get busy all at once! Do you know what I mean? With the holidays here, I want to let you know that I'm going to scale back a bit with blog posting. I'll try to post 1-2x per week until after the New Year. I'm aiming for less stress and more fun this year. Actually, on top of that I want to make a commitment to have better, more thoughtful and interesting posts too! I think today's post is just that. I made these DIY Brass Wood Airplant Holders for the Dining Room Reveal.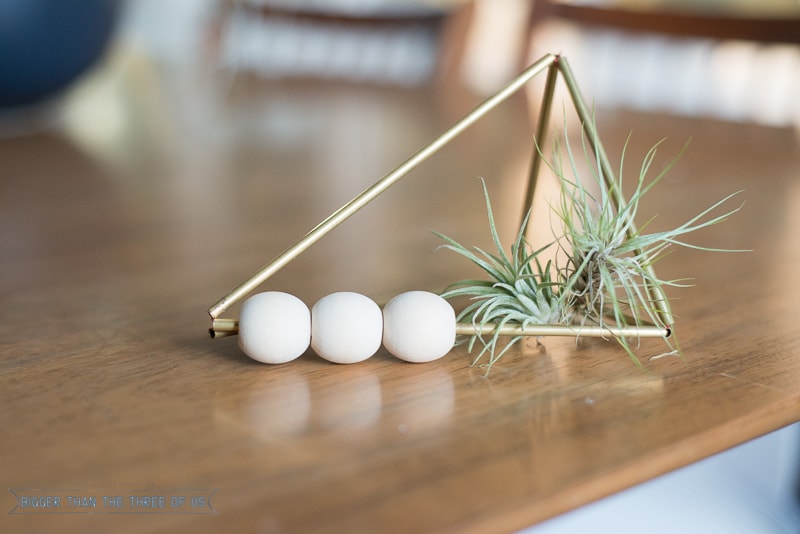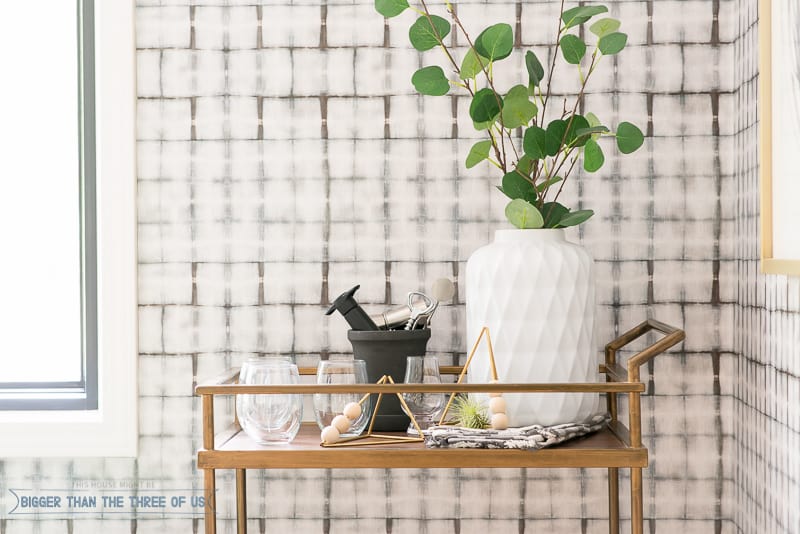 I'd been wanting to work with brass piping to see if it was a product that I could do lots of things with. Spoiler - it is! It's easy to work with. This project was super easy and fast.
I took a lot of pictures of the process because I felt like the pictures could show you the tutorial better than me trying to explain it. Although, I will explain it too. =)
1. Gather your supplies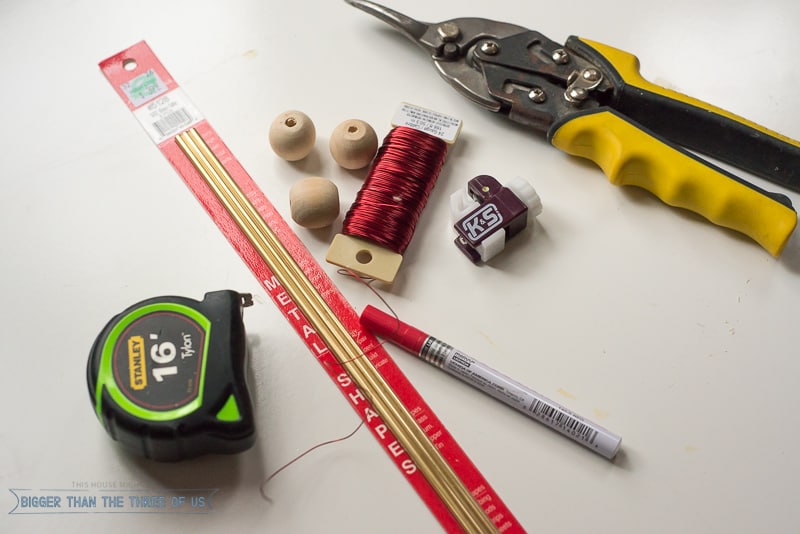 Measuring Tape | Brass Tubing (3 pieces at 12" long) | Tube Cutter | Wood Beads | Snips | Marker | Floral Wire
*I bought the brass tubing and cutter from Hobby Lobby and used a 50% coupon.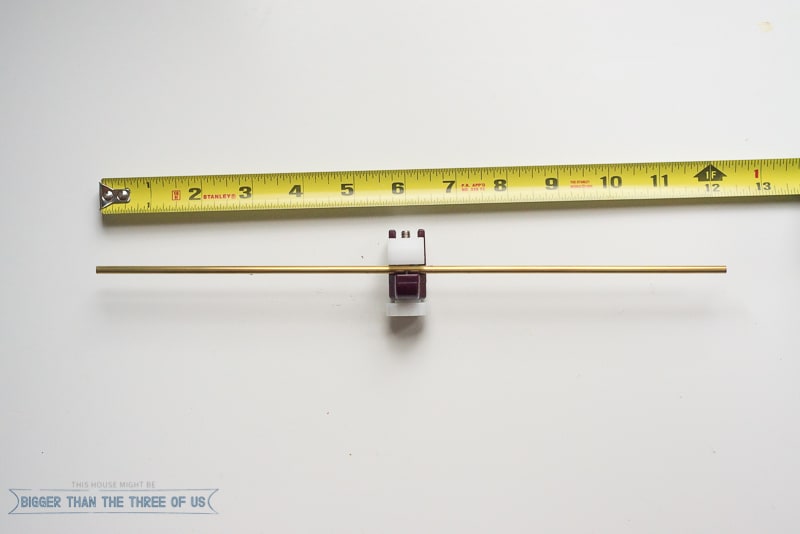 2. Cut The Pieces
Cut three pieces at 4" and three pieces at 6".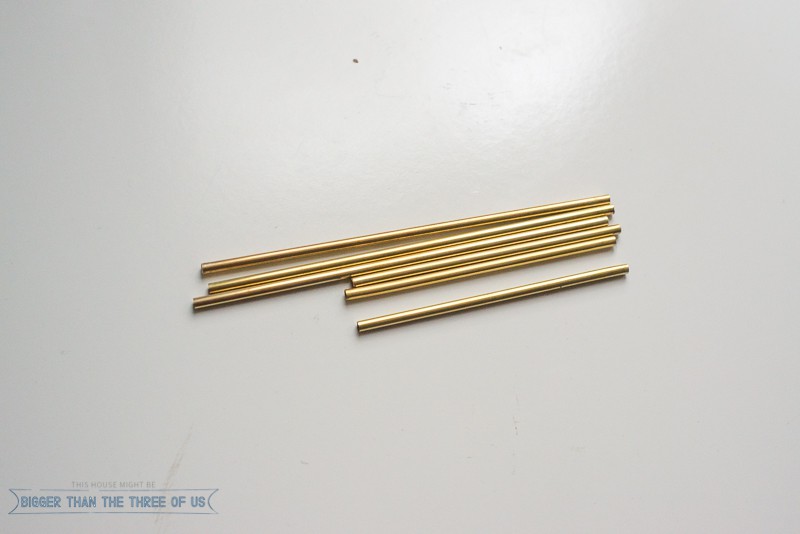 3. Start Threading 
String the 4" pieces together.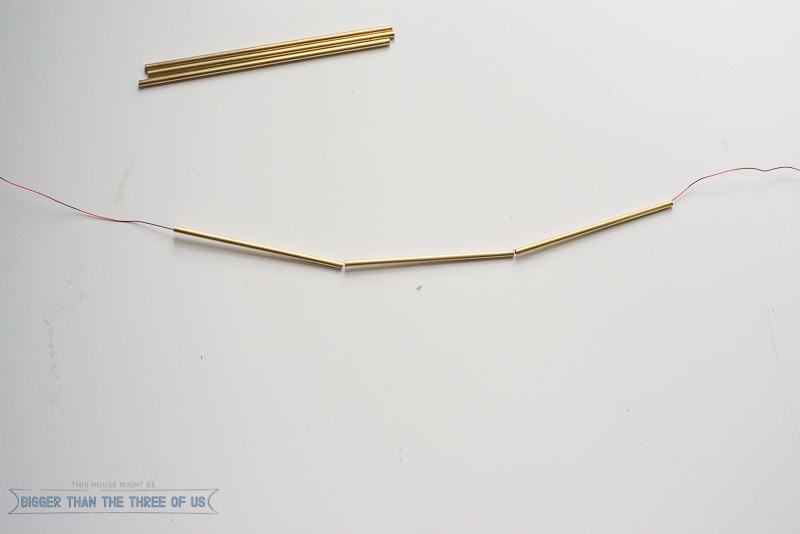 Wrap the wire tightly together to form a triangle.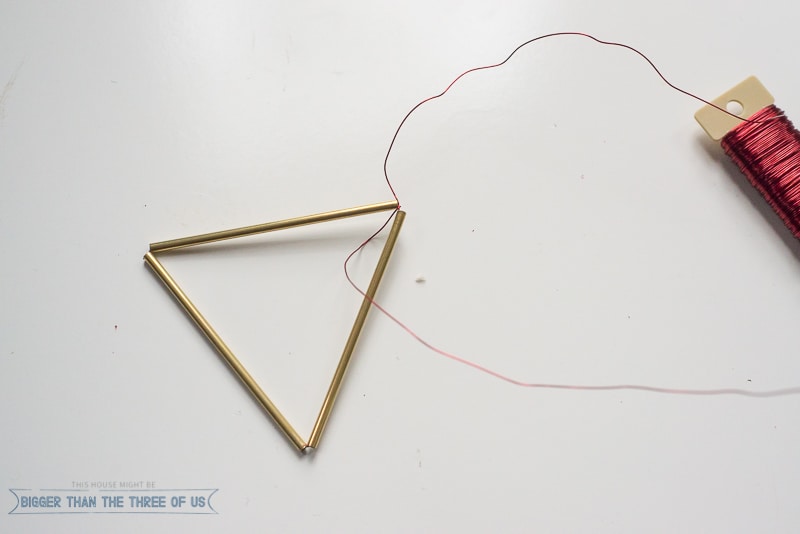 4. Add 6" Pieces
Thread one 6" piece.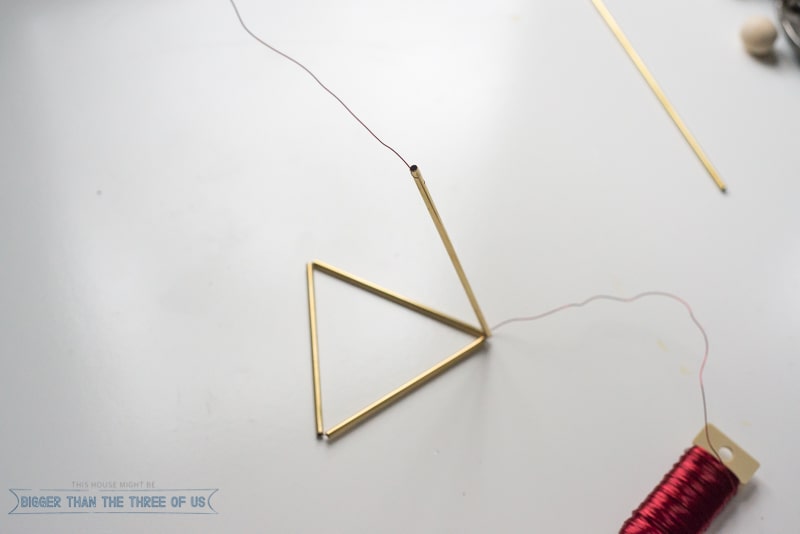 Add another 6" piece and take the thread down to a different side and connect.
Make the wire go through the tubing that doesn't have a 6" piece connected.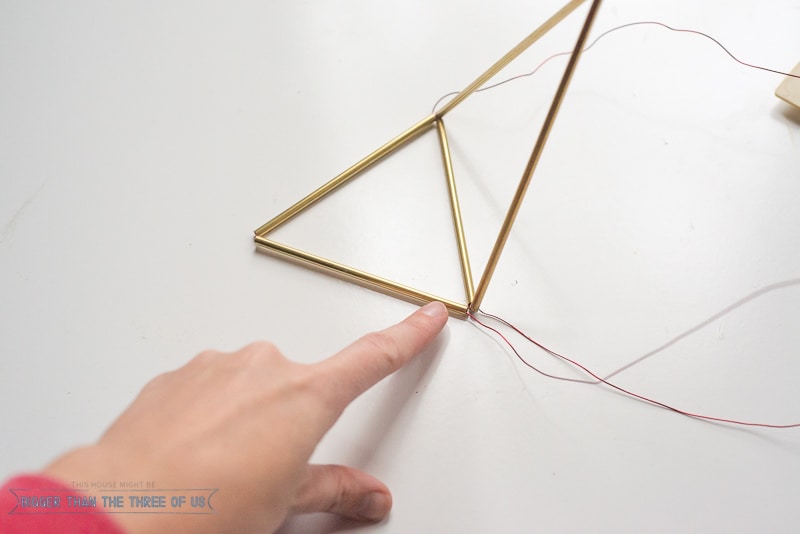 Thread your last 6" piece.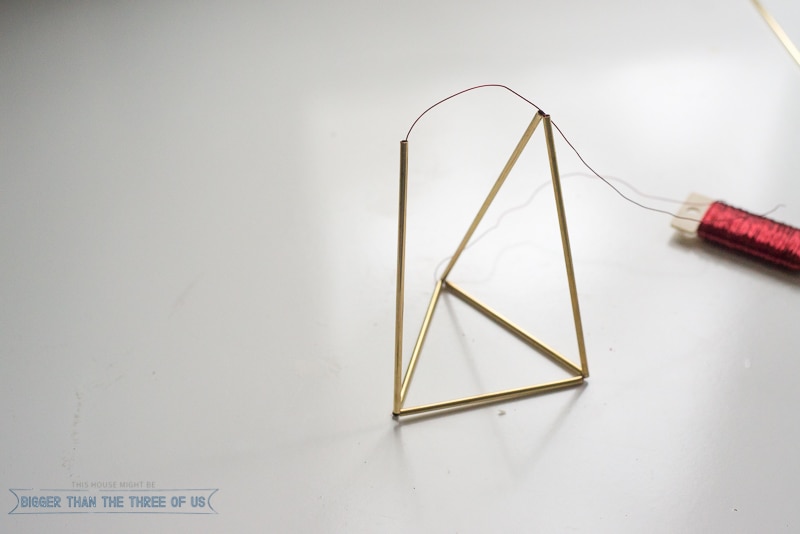 Add wood bead if desired.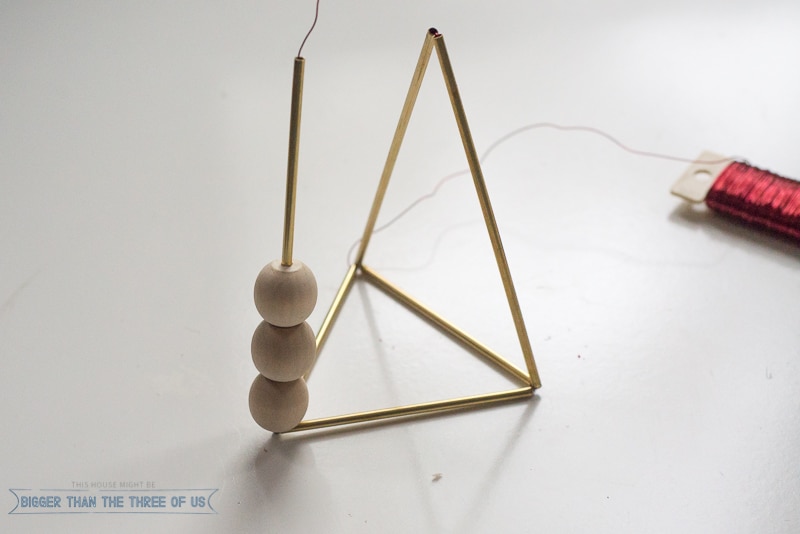 Connect the triangle with wire.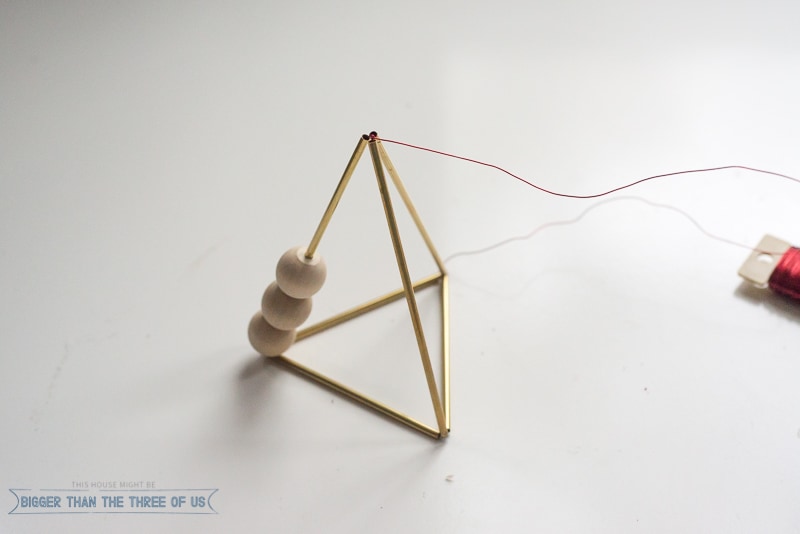 That's it! It's super simple.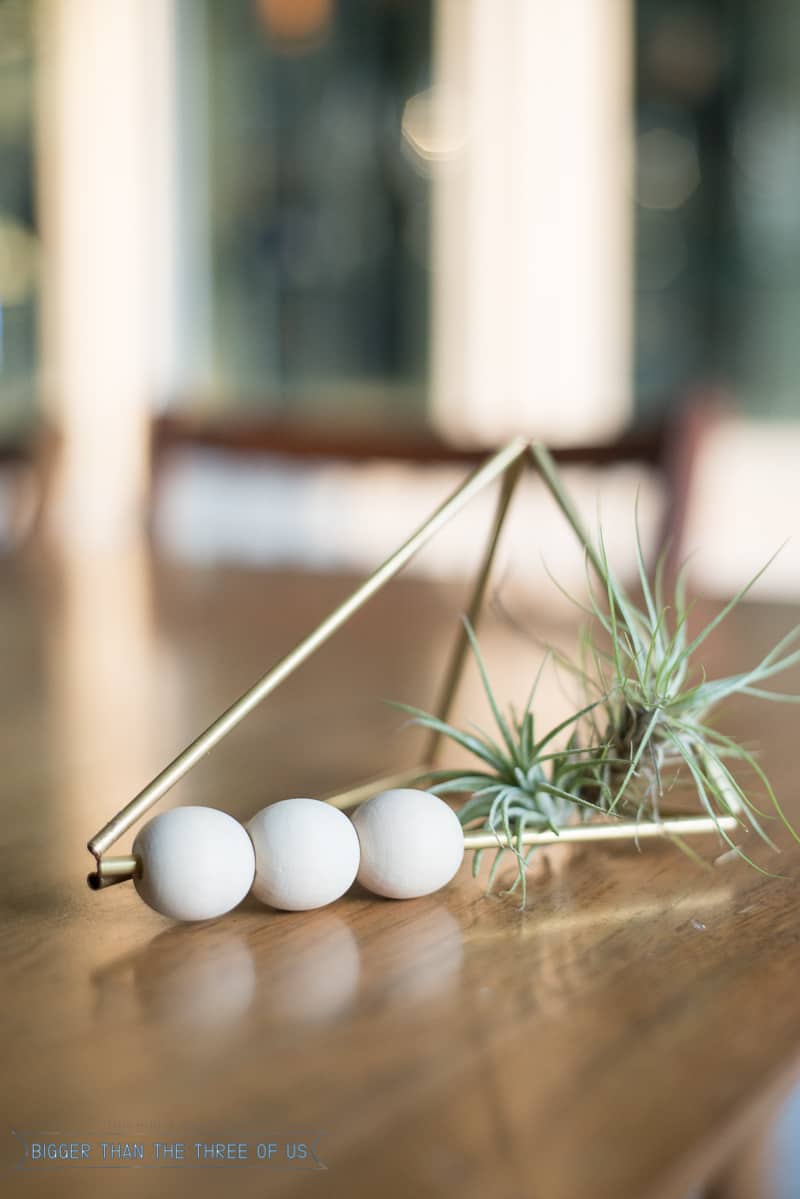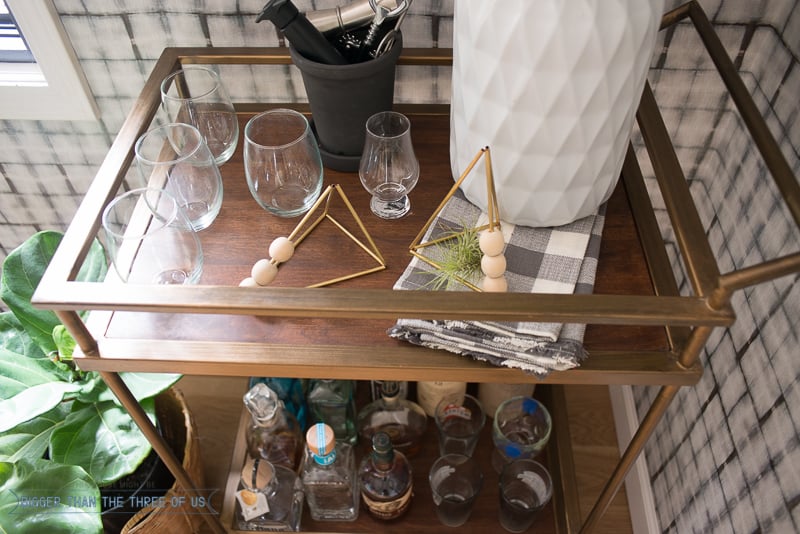 The one downside is that the tubing isn't dirt cheap, but it's definitely a good deal when you use a coupon.
I think I'll try my hand at making a larger hanging planter next! I'm totally hooked.
If you loved this post, then you may like: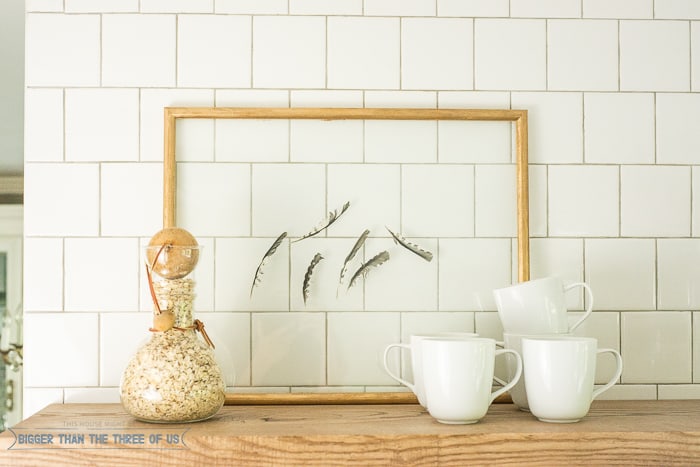 or