It's the first Wednesday of the month and that means that it's time for another "Repurpose, Recycle and Reuse" post. This one has been a bit in the making and we just finally got it done. I couldn't be happier with the result.
We repurposed an old plant stand and piece of plywood to make a newly-updated plant table. We had all the supplies on hand (thinset, grout, tile nipper, wood veneer, plant stand, plywood, and yarn), except for the penny tile. With $10 out of pocket for the penny tile, this project came in super cheap.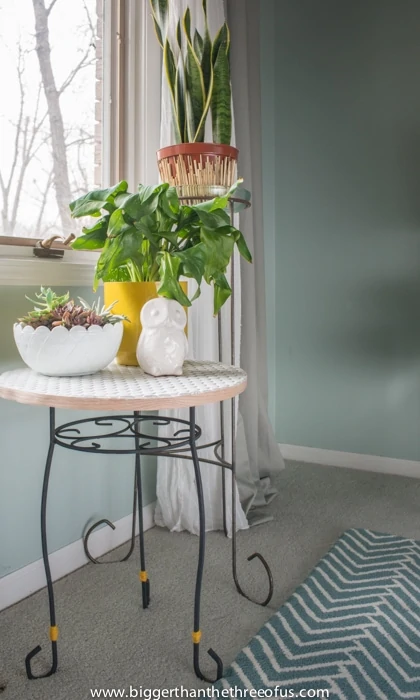 First, Luke drew the diameter of the circle. Then from there, we used a jigsaw to cut the circle out.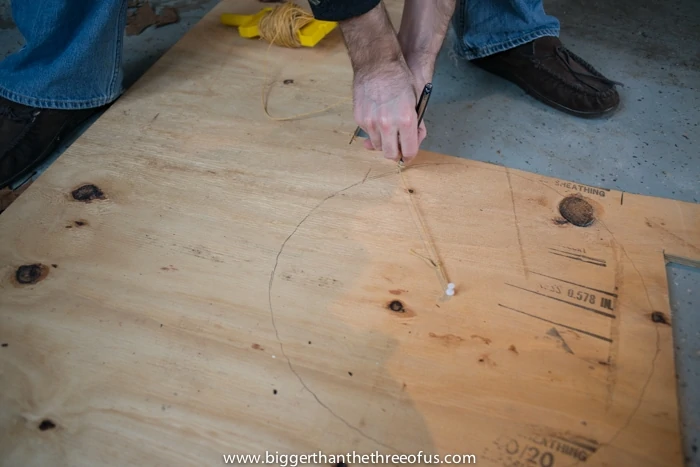 From there, we used a grinder to grind off the hooks on the feet. They were pretty rough looking after using the grinder, so I covered up the spots with yarn.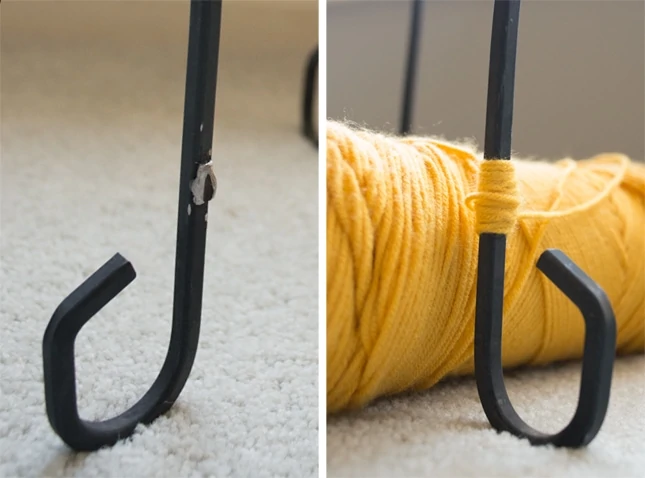 Next thing we did was mix the thinset and lay the tiles. I had already dry-stacked the tiles and cut some of them with the tile nippers. This went really fast, but it was nice to have two people helping out.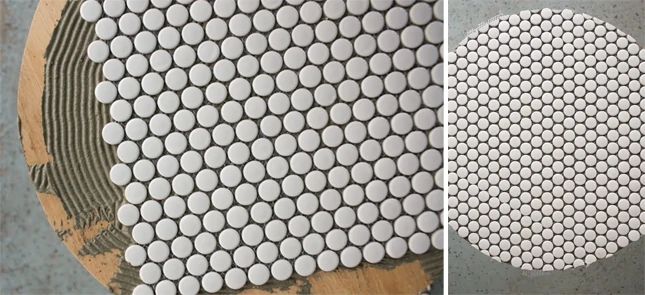 We let the thinset dry overnight and then the next day I grouted.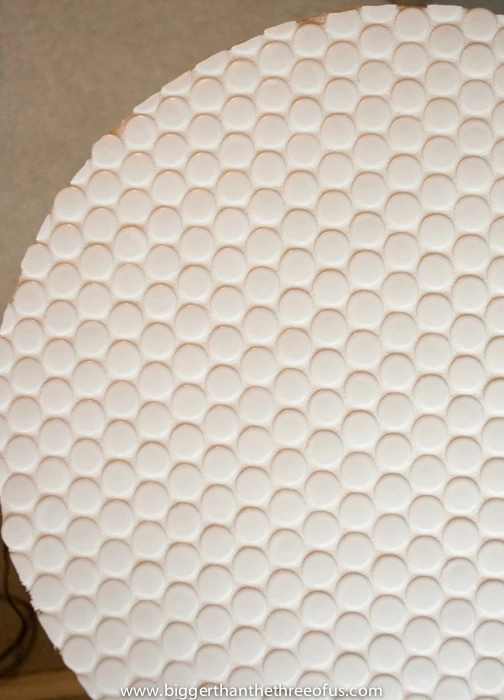 The side of the table where the tile/thinset met the plywood was pretty rough looking. I hot-glued wood veneer around the edge to help hide the rough spots.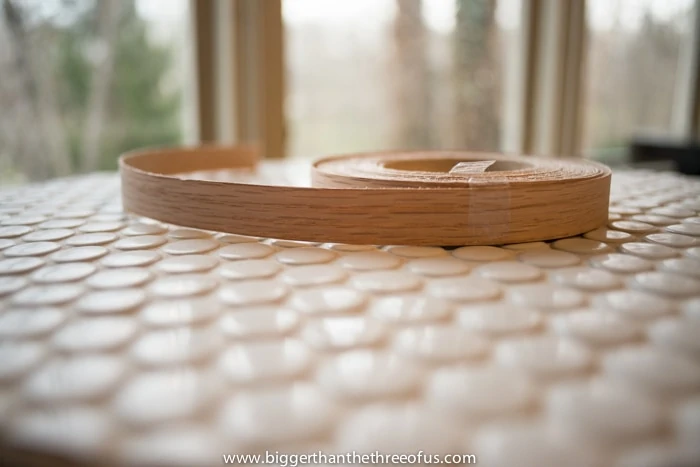 The veneer didn't completely cover the tile and grout edge, so I went back in with my finger and re-grouted up to the edge of the veneer. This seemed to work pretty well.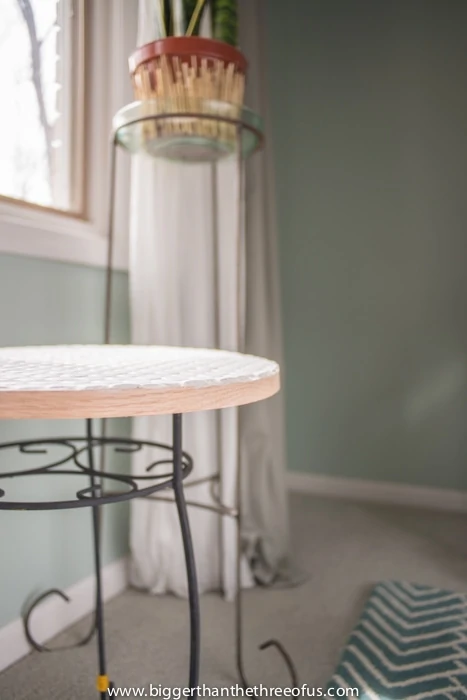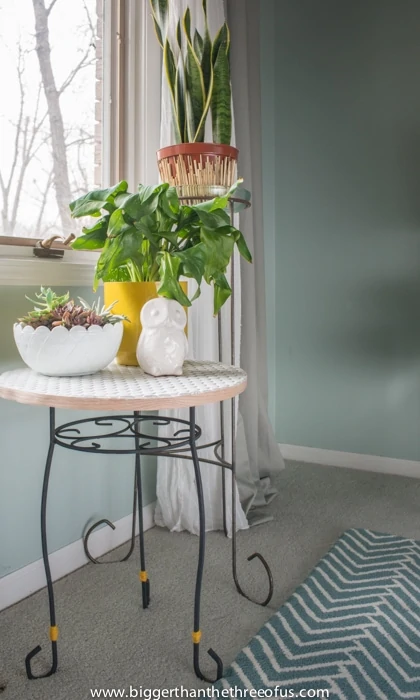 For a fraction of the cost of what a real table would cost us, we are pretty happy with this little one.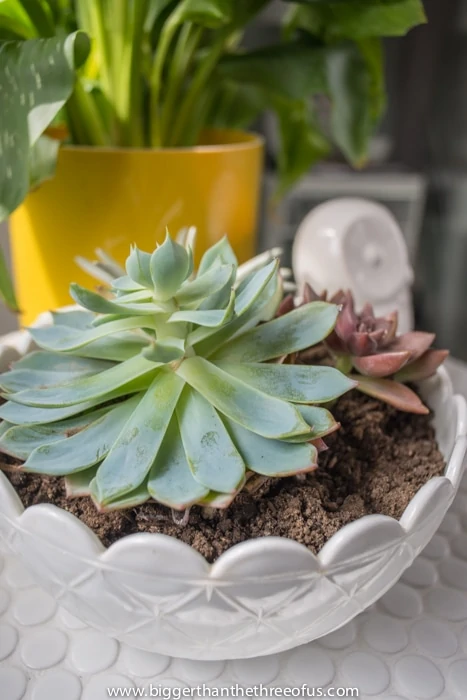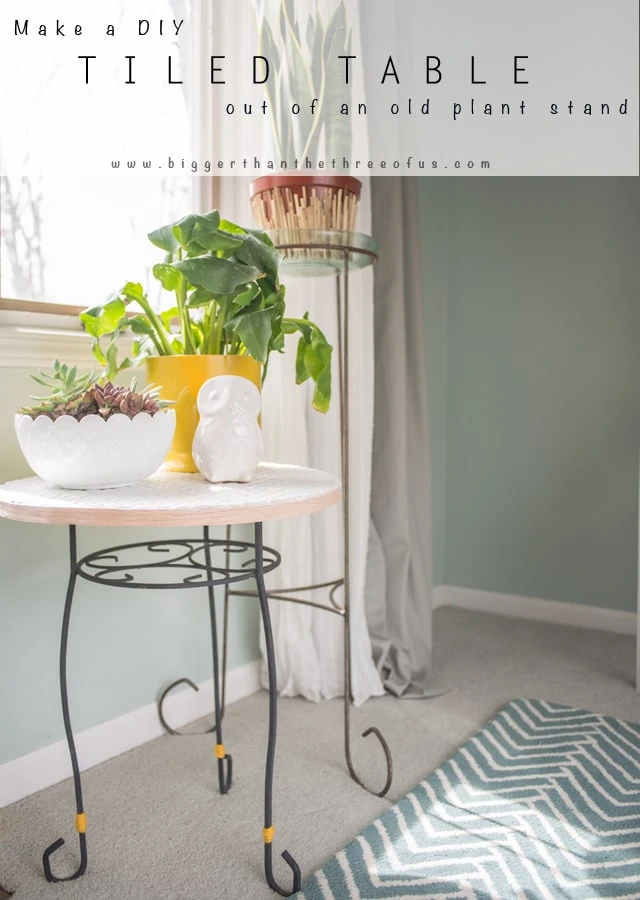 So, I'm thrilled to be able to say our master bedroom is DONE! I'll have a full room reveal on Friday. I'm so excited to have it done and Luke and I are thrilled with how it reflects us and what we love. Make sure to come back on Friday to see the whole thing. =)
Make sure to check out what the other amazing ladies in this group have come up with!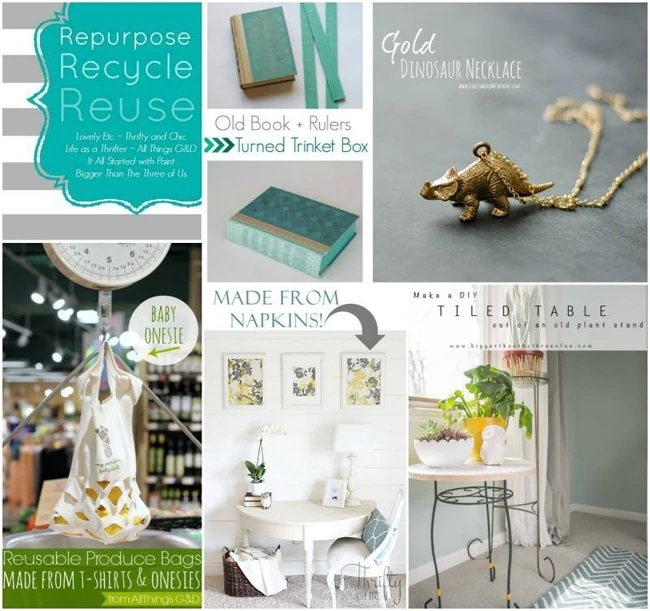 Thrifty and Chic - Wall Art from Napkins
It All Started With Paint - Dinosaur Necklace
All Things G&D - Reusable Produce Bags Made from T-Shirts & Onesies