I mentioned at the beginning of the year that I wanted to get back to the "gritty" house DIY tutorials and I think today's tutorial for "How to Fill Hinge Holes" definitely fits!
We are moving right along with Greyson's closet redo. Yay! We thought we might have the lighting finished this weekend (which would finish everything off), but we didn't quite make it. But, we did finish off some of the finish work and thought we would share this little tutorial.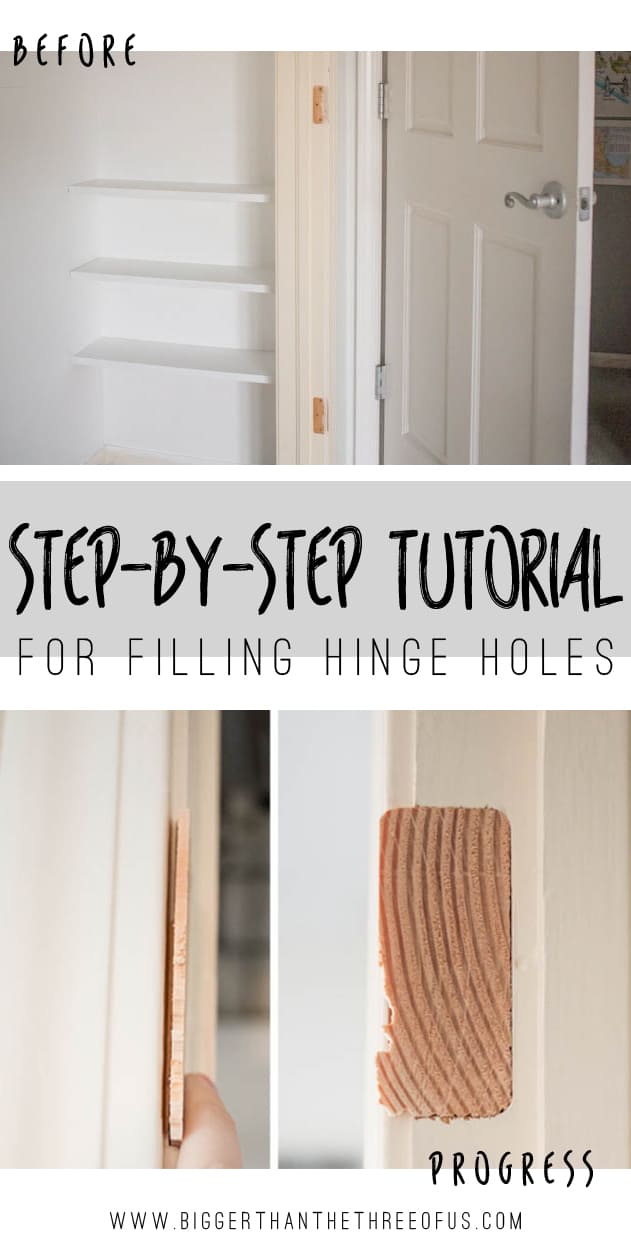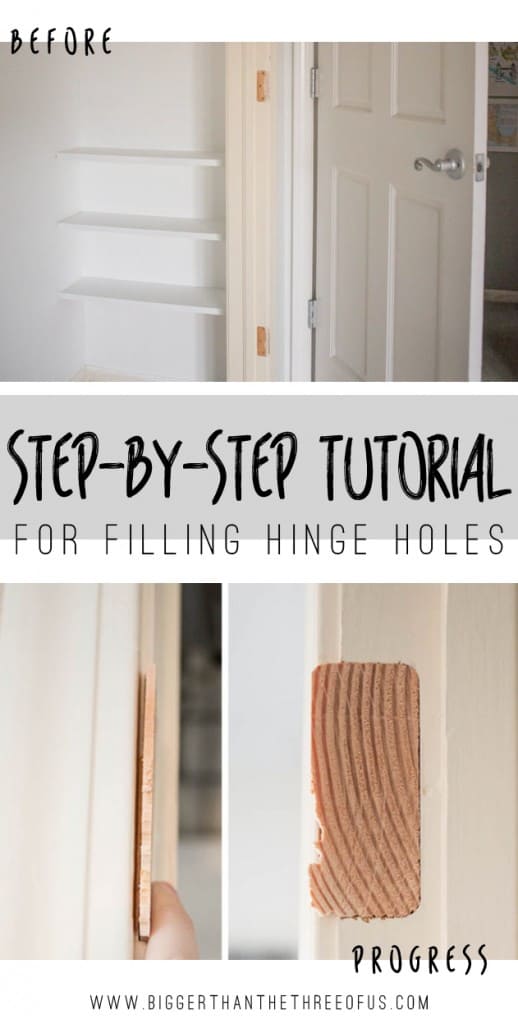 How To Fill Hinge Holes
After taking off the doors to the closet, we were left with these bare spots where the hinges were.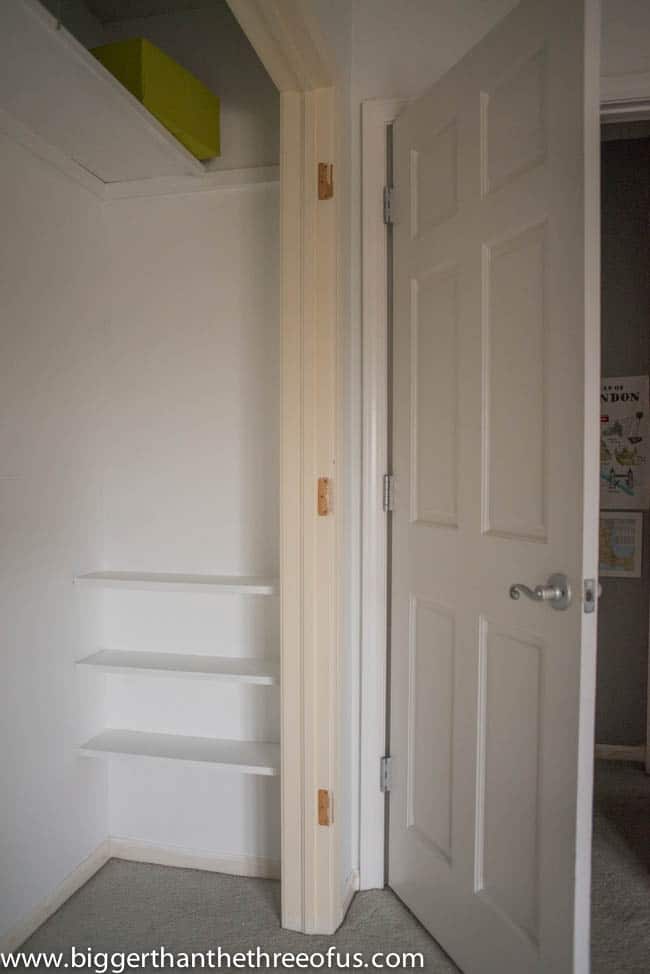 Pretty unattractive, right? In our bathroom, we took the shortcut and just painted in the holes. It doesn't look pretty, but what do you expect when you take the shortcut, right? For this closet redo (and for our projects going forward) we are trying not to take the shortcuts; or at least not to when it matters. This project is visible and it's so dang cute that you have to do it the right way.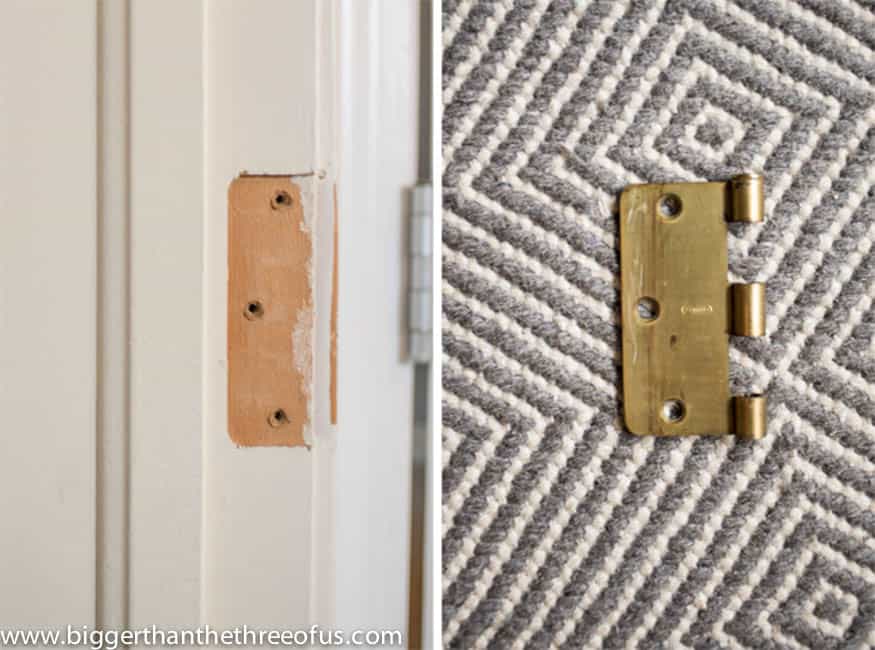 So after measuring the hinge and playing around with scrap wood for the sizing, Luke realized that the hole was almost EXACTLY the same size as the end of a 2×4.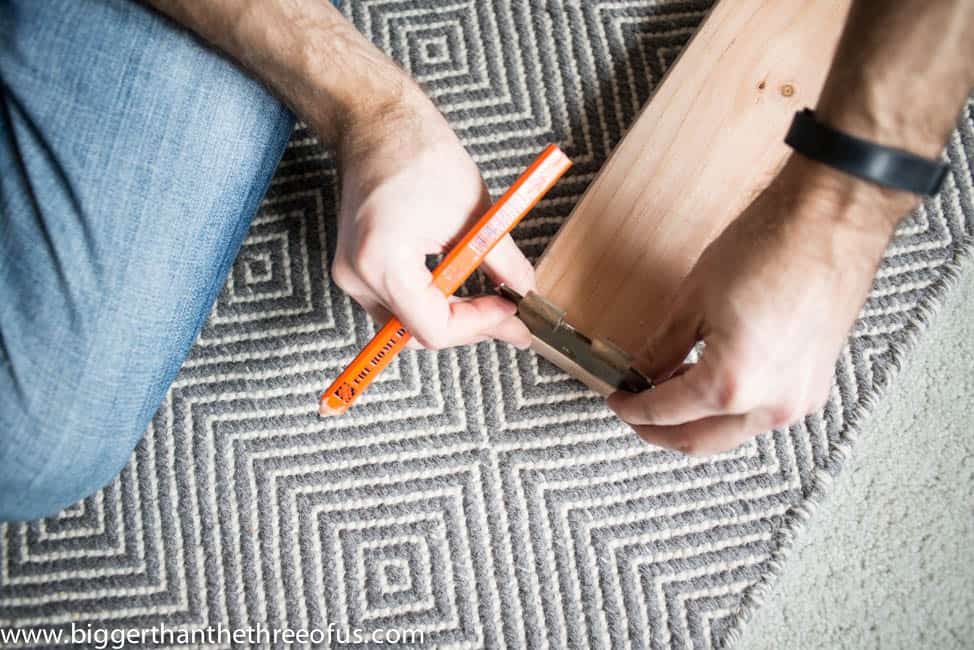 He used the hinge as a template for depth and then traced across the 2×4. Using the miter saw, he made the cut on the line.
Once cut, we made sure that they fit. Some were slightly off, so we trimmed with a box knife and then sanded them a little bit.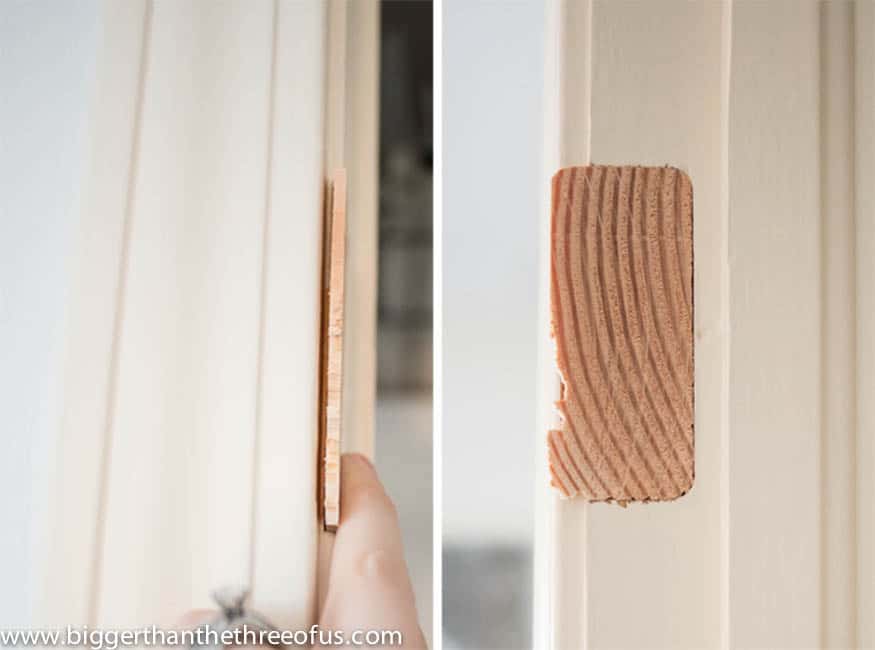 We used a little bit of wood glue and then used the brad gun to tack them in place.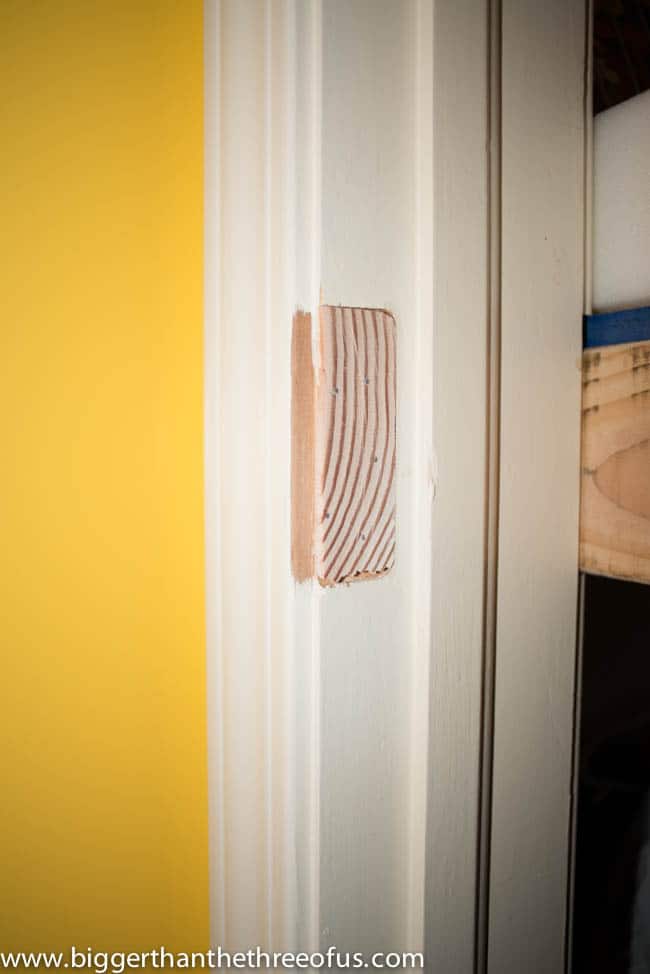 After all of them were in place, I went back with the orbital sander on the sides and top to make sure we were as flat and smooth as can be. After that, I gave the whole door two coats of Kilz primer. There was a slight gap between some of the 2×4 pieces and the door frame, so Luke came in with some finishing caulk and filled it. Then I painted, two white top coats.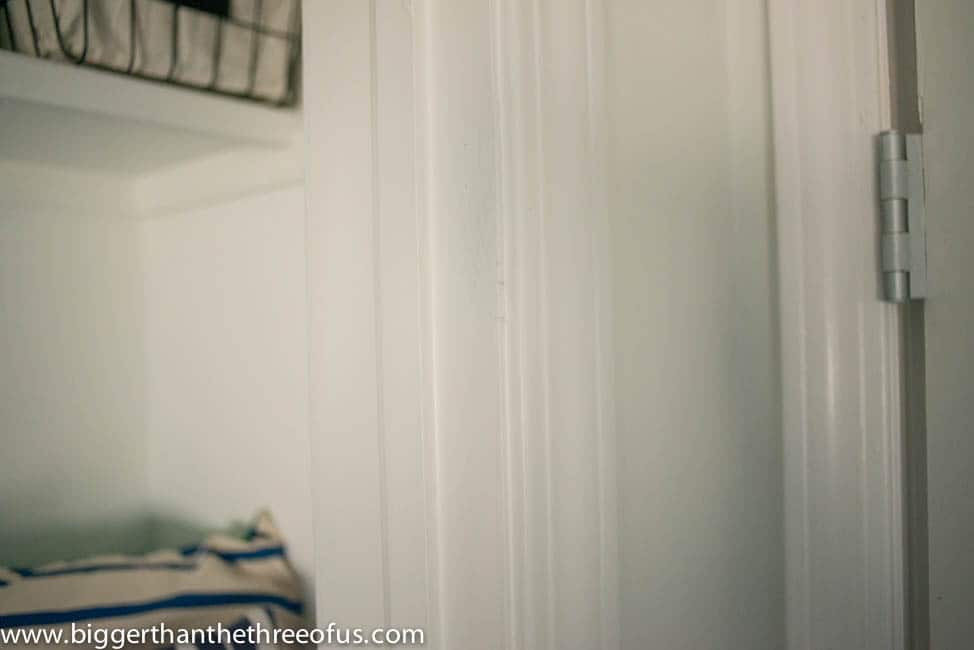 They look pretty good! In person, they aren't noticeable at all. If you are looking for them then you can find them, but I don't think most people will be looking for our hinge holes. LOL.
I might have a kitchen update for you on Wednesday. Yay! More progress!
Linking up to:
Found and Foraged,  Your Designs This Time, The Makers, The Winthrop Chronicles, Home Stories A-Z, Hit Me With Your Best Shot, Outside the Box,  Work It Wednesday,  On Display Thursday, Think and Make Thursday, Fry Sauce and Grits, Liz Marie Blog, The Inspiration Gallery, Creativity Unleashed – The Bold Abode, Remodelaholic, Whipperberry, The Creative Collection, Tatertots and Jello, and Frugal Crafty Blog Hop.
Make It Pretty, Made by You Monday, Create Link Inspire,  Tip Me Tuesday, Whimsy Wednesday, The Creative Circle, Pin Me, Creativity Unleashed, SITS Sharefest and  DIY Sunday Showcase