Decorating for Halloween doesn't have be expensive. I'm sharing some halloween decor ideas for home and how I do Halloween Decor For Cheap!
I've said it a million times, but I'll say it again... I'm not a huge seasonal decorator. The expense of seasonal decorating, where to store all the seasonal decor items, the time that it takes to pull all the holiday decorations out and decorate, etc., all just feels like too much for me.
That being said, I think there's magic in small doses of holiday decor, whether it's just be the fact that my kid loves it or the fact that it doesn't quite feel like a holiday without it.
So, since Halloween is right around the corner, let's talk about how to do Halloween Decor for Cheap and some Halloween decor ideas for home (and how to do it in your style!).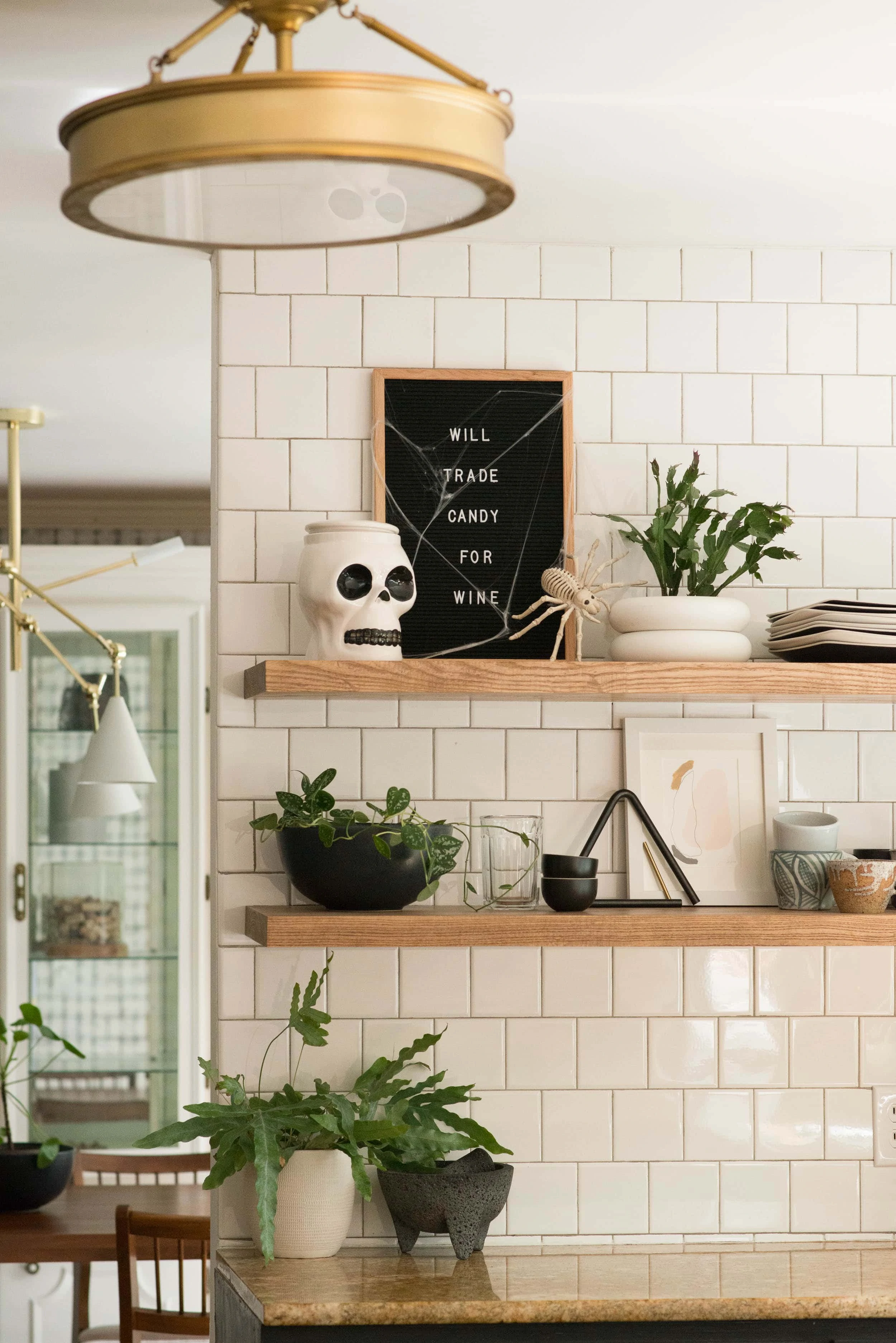 Something that I'm realizing with seasonal decor is that if I just do "less" then it doesn't overwhelm me. I'm definitely not going to win any Halloween decor contests for how my Halloween decor looks in my home because, really, there's not a ton of it. But, I'm realizing that, for me, there doesn't need to be a ton.
Here's how I do Halloween Decor for Cheap:
Stick to Halloween basics

I'm talking about a simple skull (in a neutral color)
A jack-o-lantern (again, in a neutral color)
Some spider webs

Realize that less is more (or at least it is with my decor style)
Slowly add to my collection

 I added three pieces last year and that was the jumping off point for Halloween decor.
This year, I added three more pieces.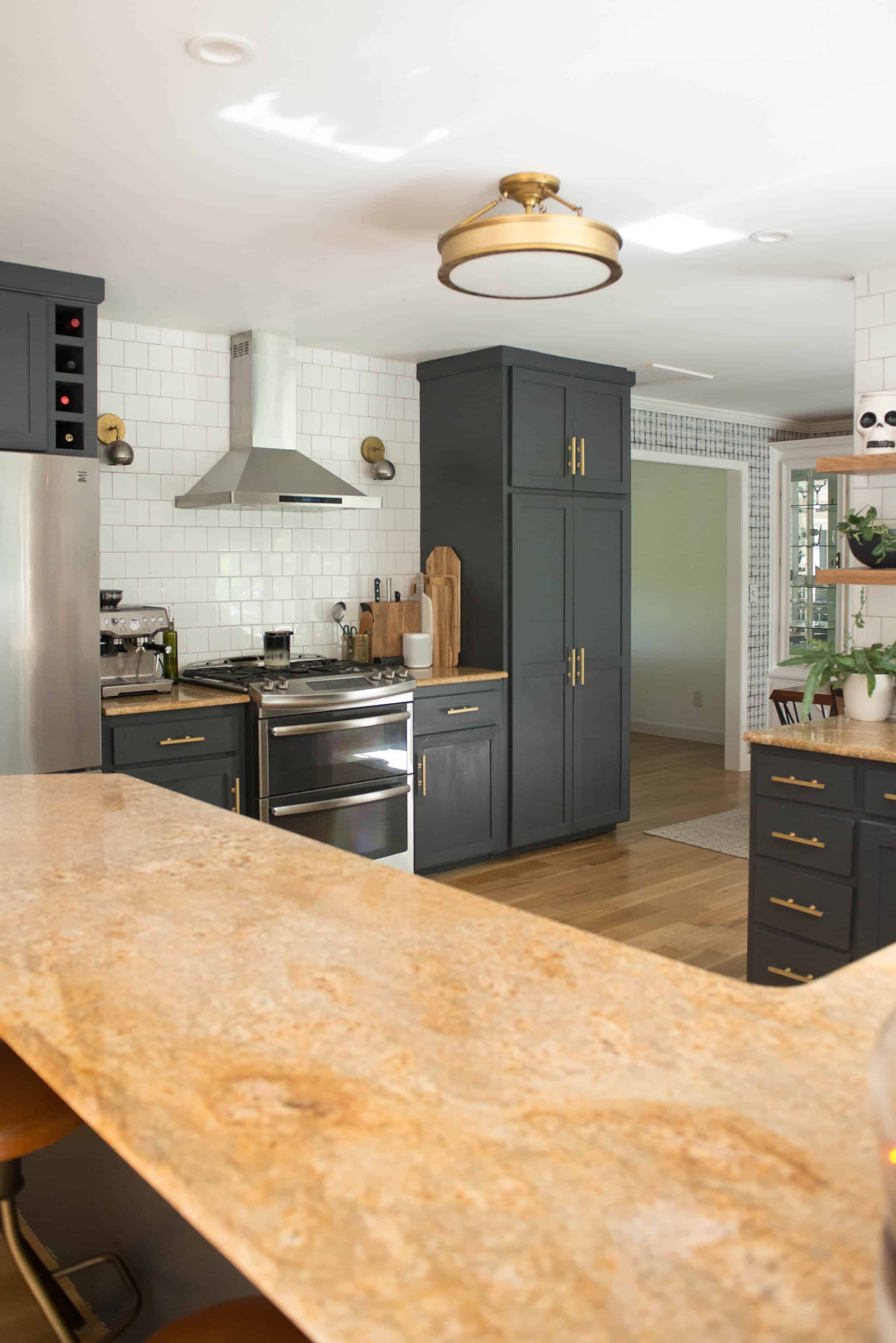 Suzannah and I actually just talked about Halloween Decor on the Your Home Story podcast last week. If you like the idea of trying to figure out how to navigate Halloween decor in your house or what that looks like and love the chat aspect of a podcast, then you should totally tune in to our show.
Basically, neither one of us are seasonal decorators but enjoy the feelings that certain holidays or seasons evoke and we love to maximize those feelings through minimal decor.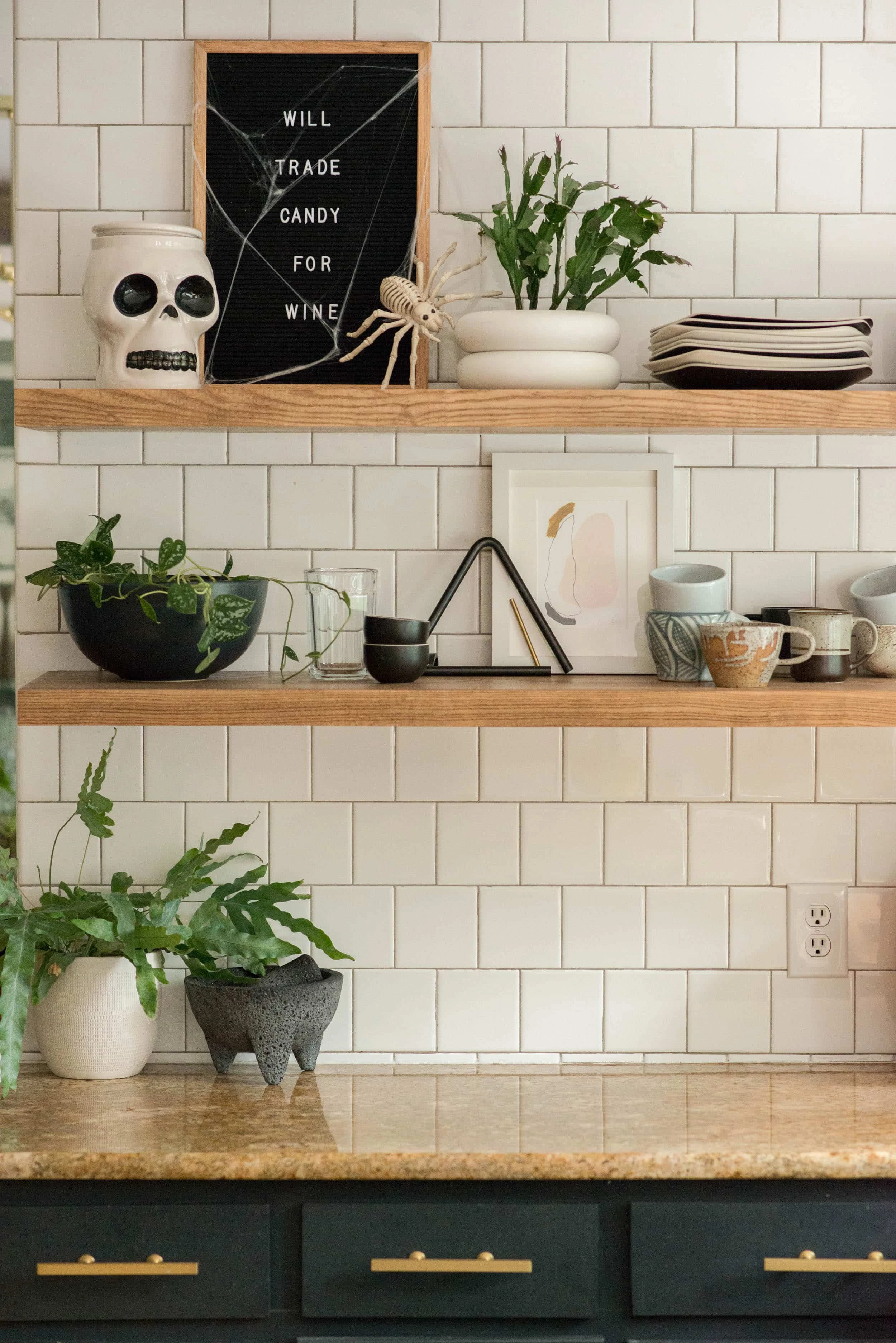 I love to use what I have on hand and make it work for Halloween too. Last year, I used the molcajete as a candy bowl (see my Minimal Halloween Decor from last year if you missed it).
This year, I had fun with my letter board. Anyone else willing to trade all their Halloween candy for wine? 🤣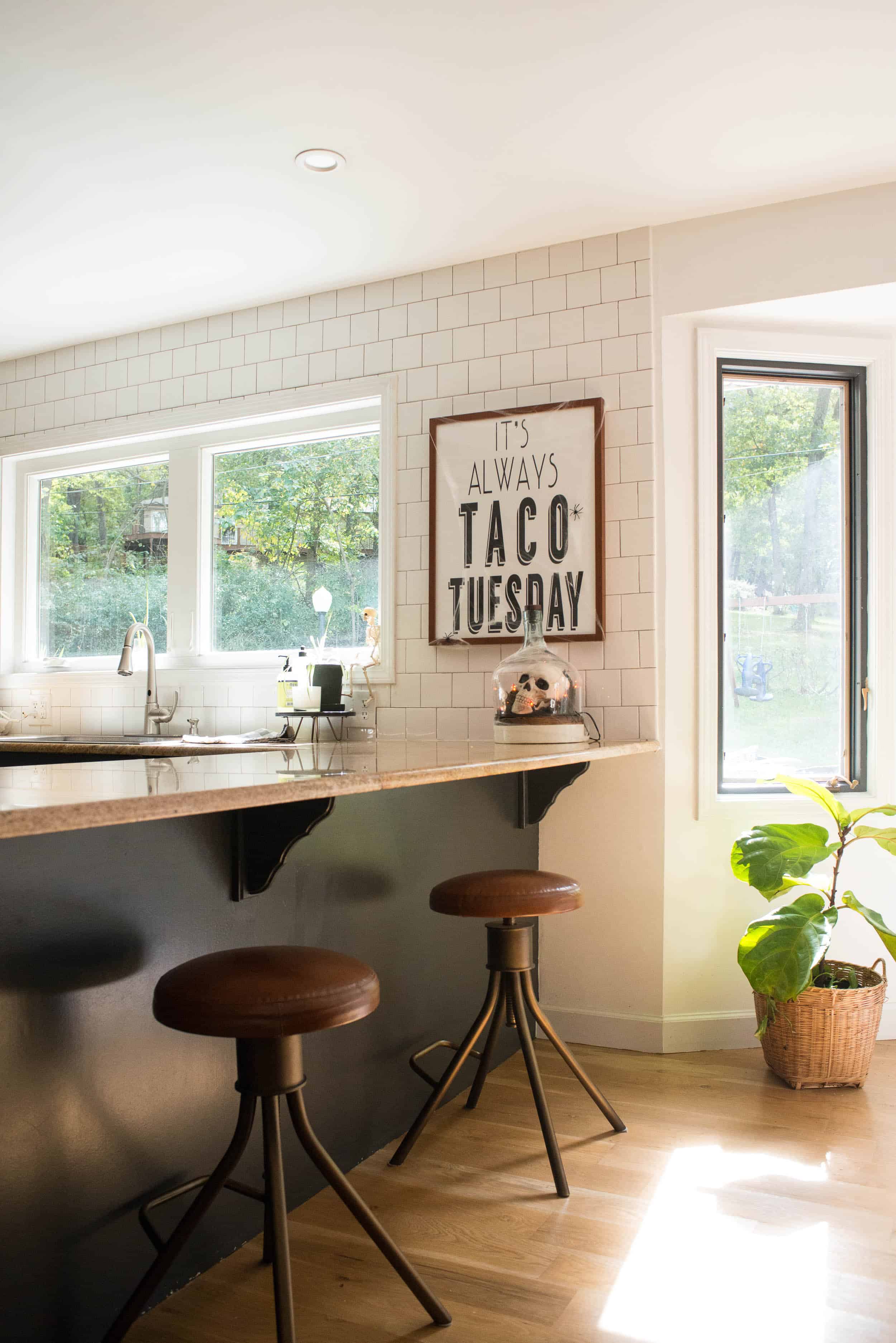 I rounded up some super affordable Halloween decor pieces if you are looking to purchase a few new items:
Halloween Decor For Cheap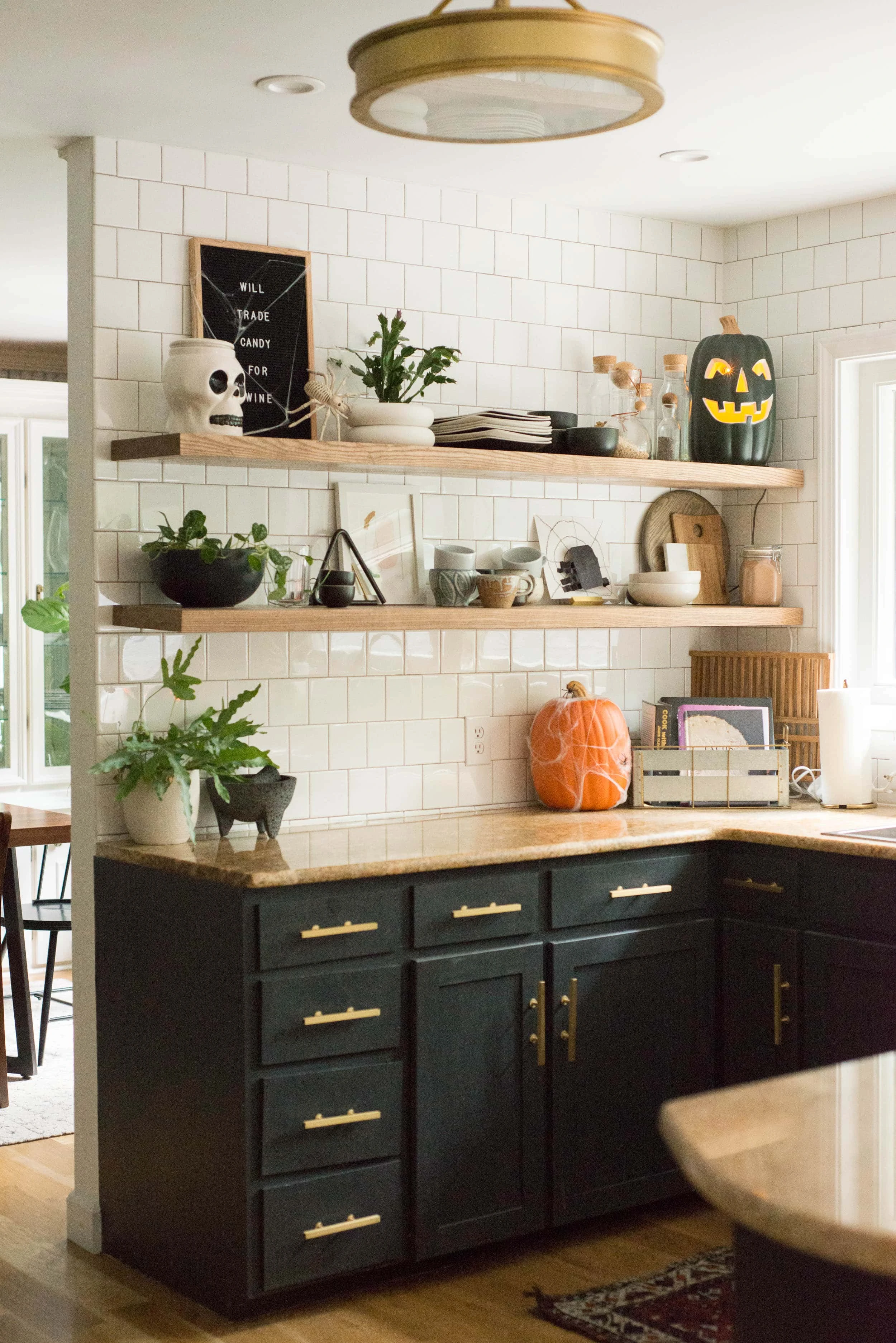 As the sun started to set, I captured the feel of the space. I love anything that lights up.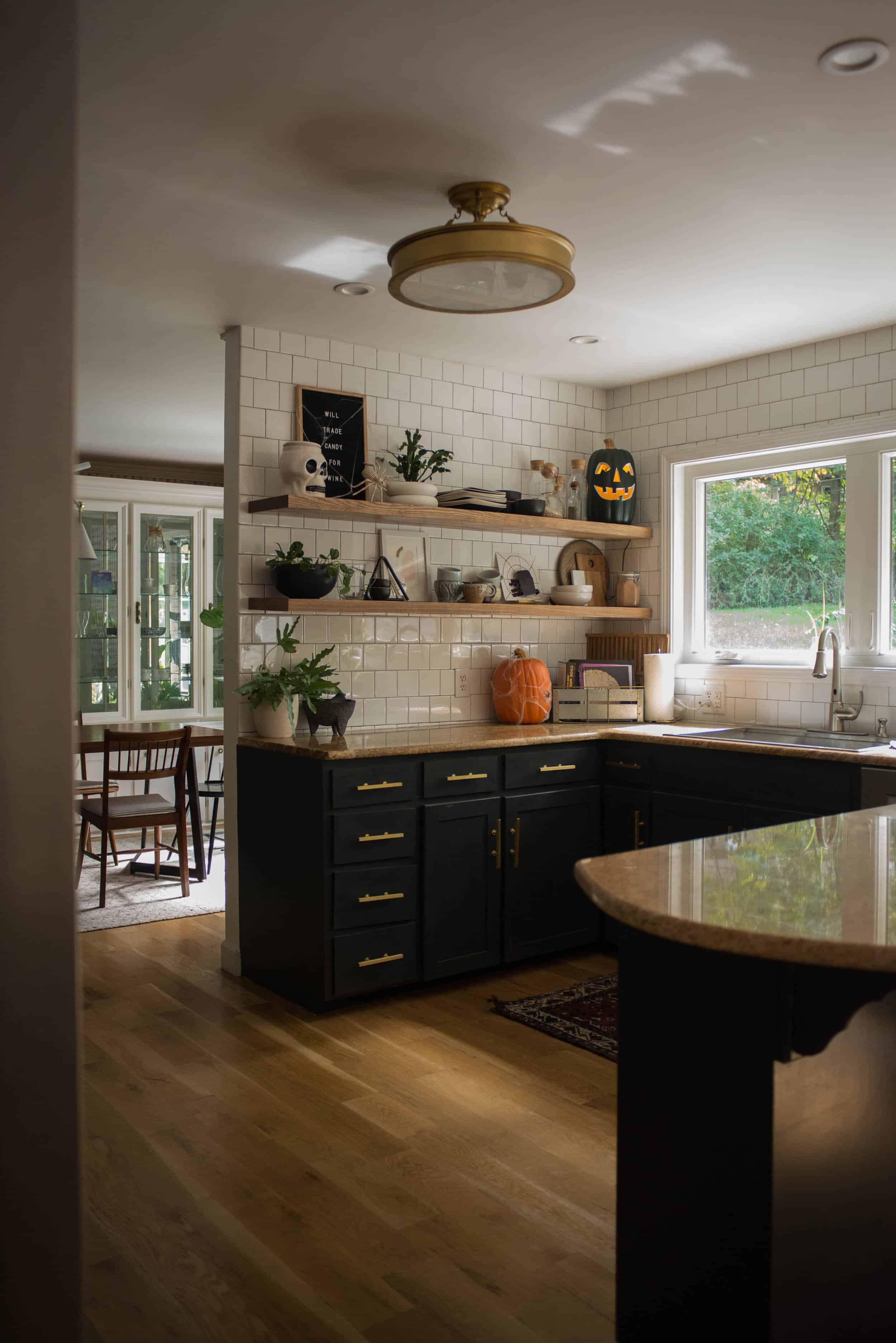 I hope you liked my Halloween decor. If you are wondering if I only decorated the kitchen, the answer is yes! I like to contain my decorations and kinda focus on one space.
Halloween Decor For Cheap : Pin for Later