This year I was finally guilted into adding some Halloween decor by my seven year old. If you know me, you know I couldn't go overboard and had to come up with some Simple Halloween Decorations. There's no floor-to-ceiling spider webs over here, but if someone wanted to come and put one up... I know my kiddo would love that! Seriously though, I'm not overly inspired by Halloween decor so if I'm going to put some up... it has to be some cheap halloween decorations that don't take me long to put up.
Simple Halloween Decorations That Anyone Can Do!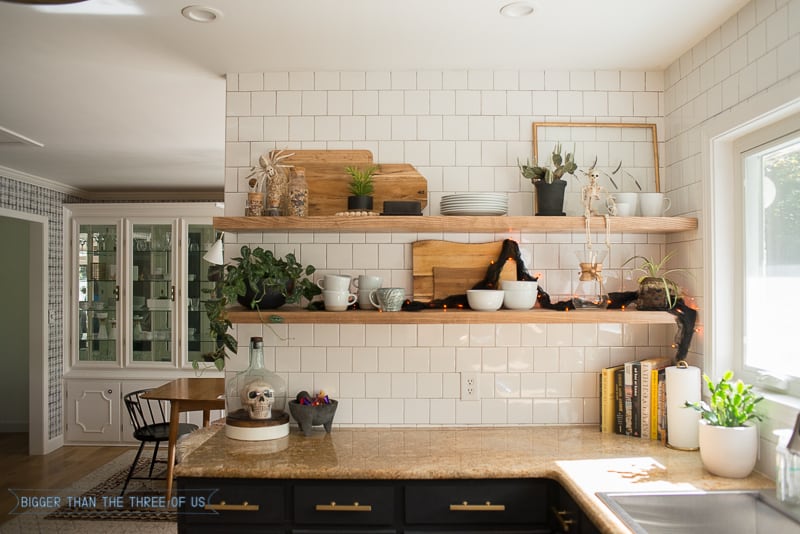 A few weeks ago, I remembered that Greyson was sad last year the day or two leading up to Halloween. He had went to a friend's house and their house was semi-spooky and he thought it was great. Well, I don't at-all believe my kid has to have the whole house decked out for every holiday but I do realize that these years of childhood are the magical "make-believe" years.
So, last year, we did the whole jack-o-lantern thing the weekend before Halloween and that was it. But, a few days after Halloween, I picked up a 75% off black net Halloween decor item (the one on the shelves with the orange lights). At that time, I didn't see any other Halloween decorations but that one item started the whole "Halloween Decorations" train at our house.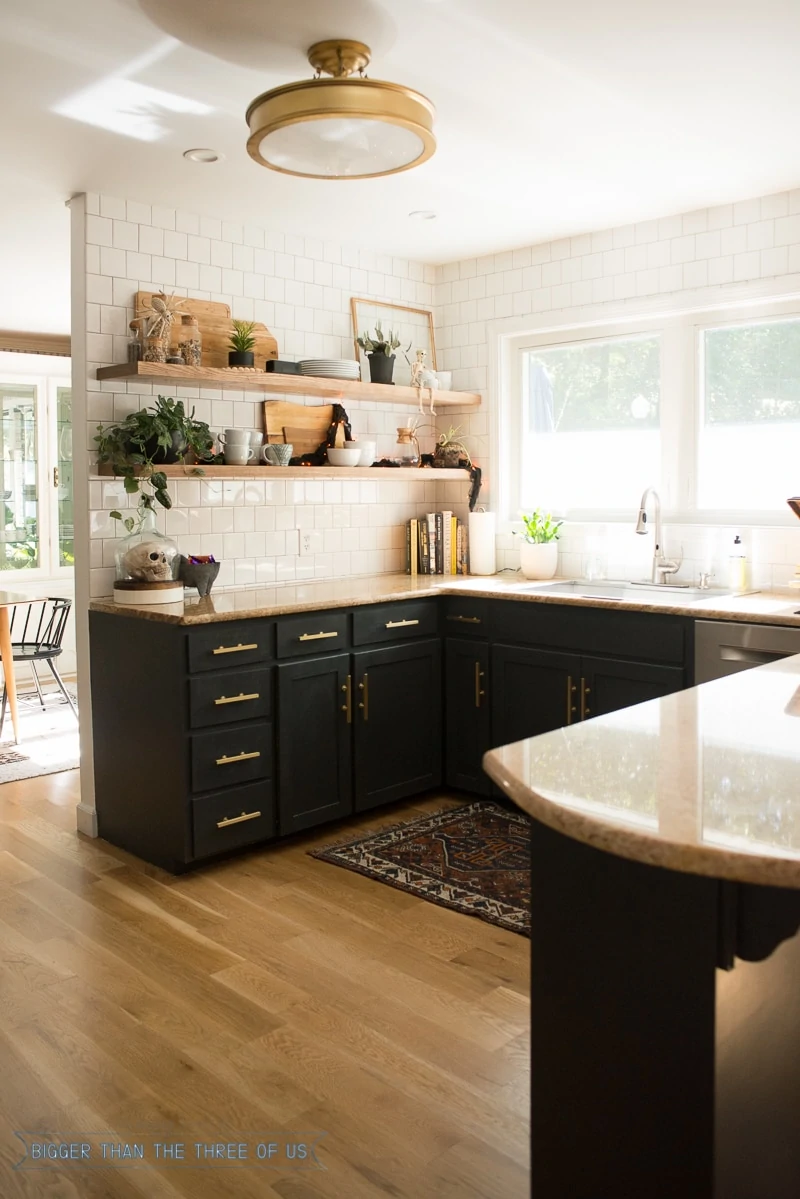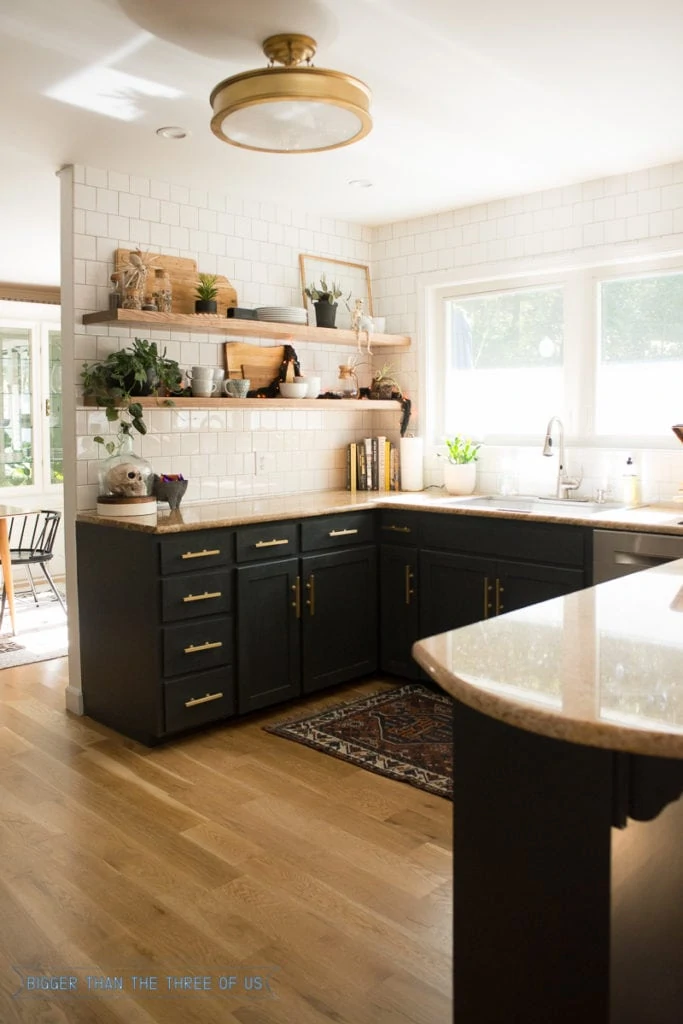 Halloween decorations started popping up in social media about a month ago and I didn't think anything of it. I kinda forgot how Greyson felt about the decorations last year UNTIL I was at the GROCERY STORE and walked by some freaky looking skeletons. Ha! $10 later, I walked out with a skeleton head, a mini skeleton and a spider skeleton. They were all cream-colored and creepy-looking yet not sinister-looking (if that makes sense).
I brought the simple Halloween decorations home and scared Greyson with them. We played with them for a bit and then I seriously took 2-3 minutes and arranged them on the kitchen shelves.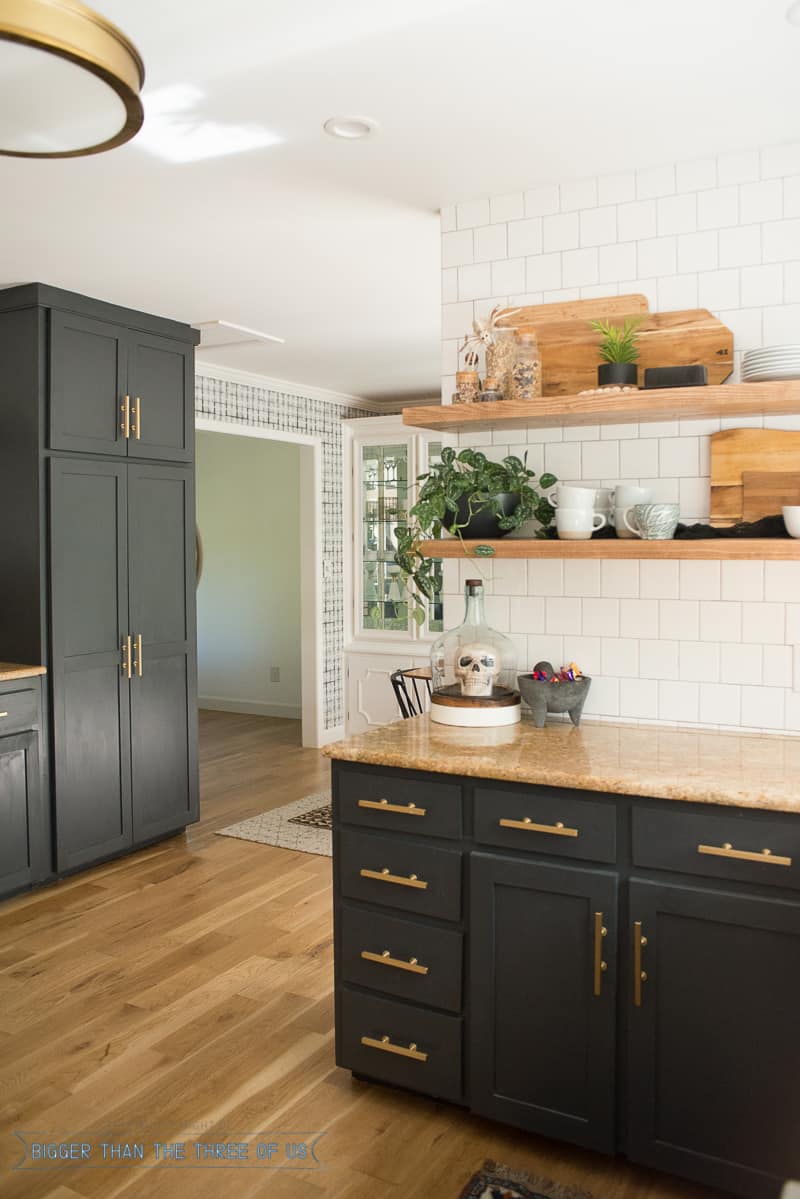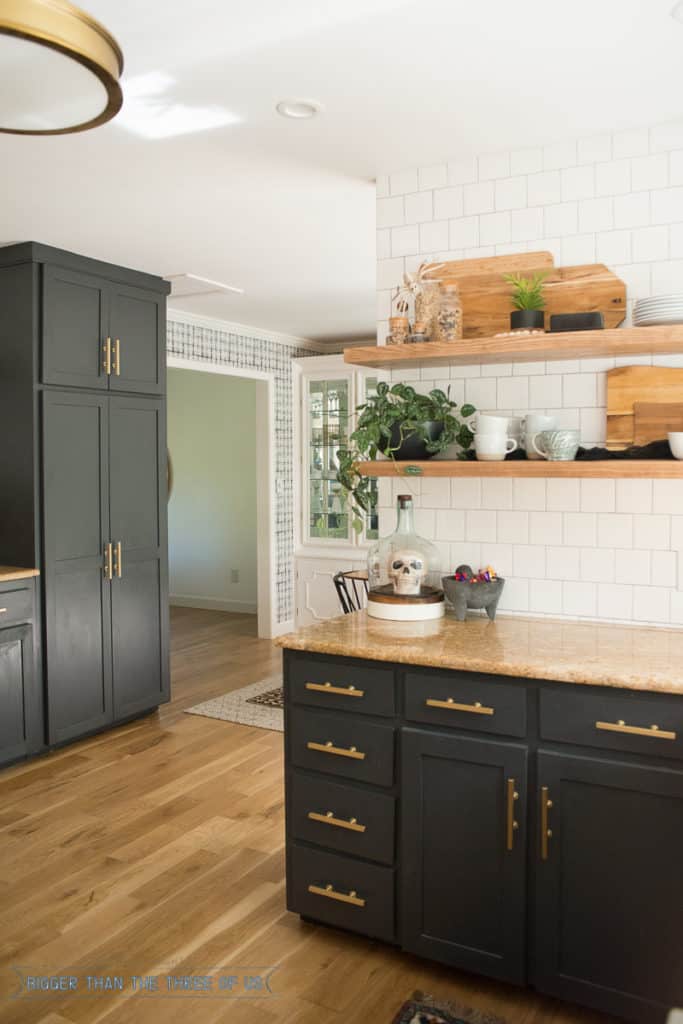 That was seriously it! Simple Halloween Decorations for the win! It didn't take a lot of time and it didn't cost me hardly anything yet it means a lot to my little guy. So, I call that a win.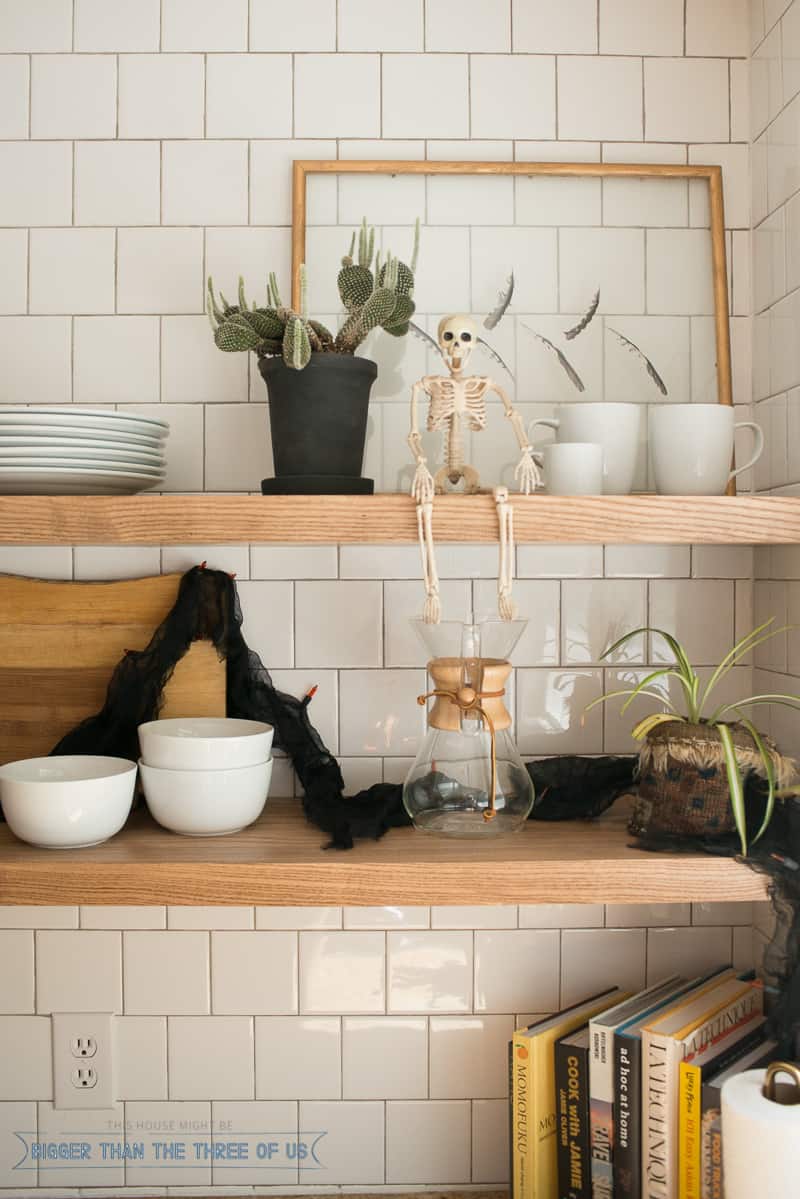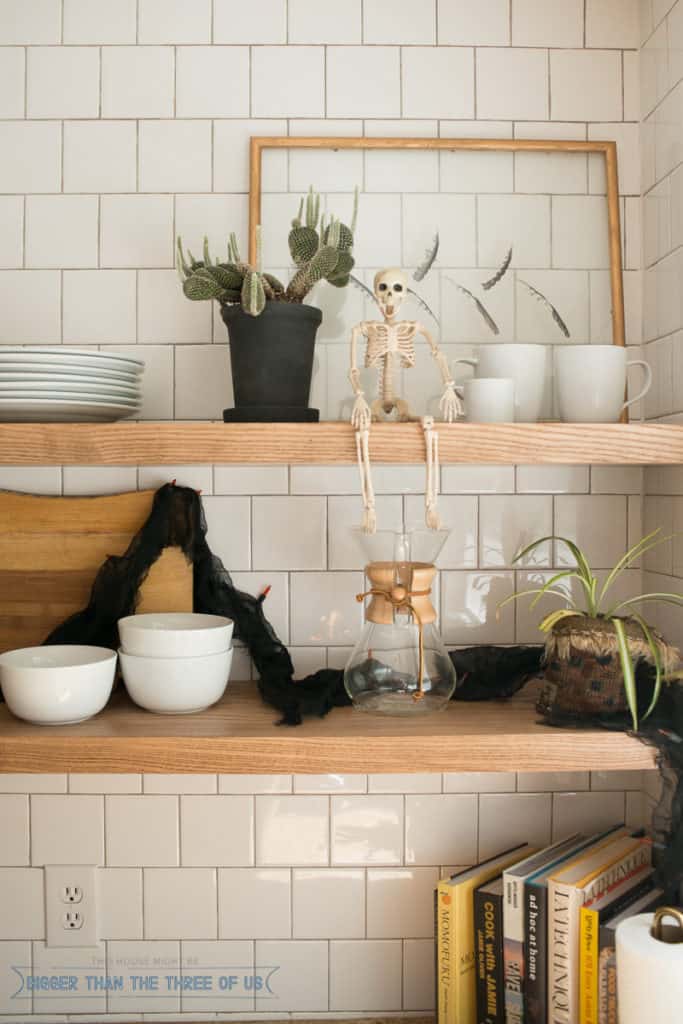 And, I think how they are styled isn't half-bad. I'm not one for over the top decorations and I'm always trying to make sure they are a fit for the space. But, who knows, I'm thinking I may even add a piece or two to my collection for next year.
p.s. My friend, Cassie just shared her Halloween Inspired Living Room and Dining Room. If you like my post, then you should go check it out. She got a little bit more creepy but it's the direction that I want to go for next year. I think Greyson would love it!
Shop The Look + Affordable Pieces I'm Considering for Next Year!
*Affiliate links below. Thanks for supporting this blog. Click to read my disclosure policy.

Pin For Later : Simple Halloween Decorations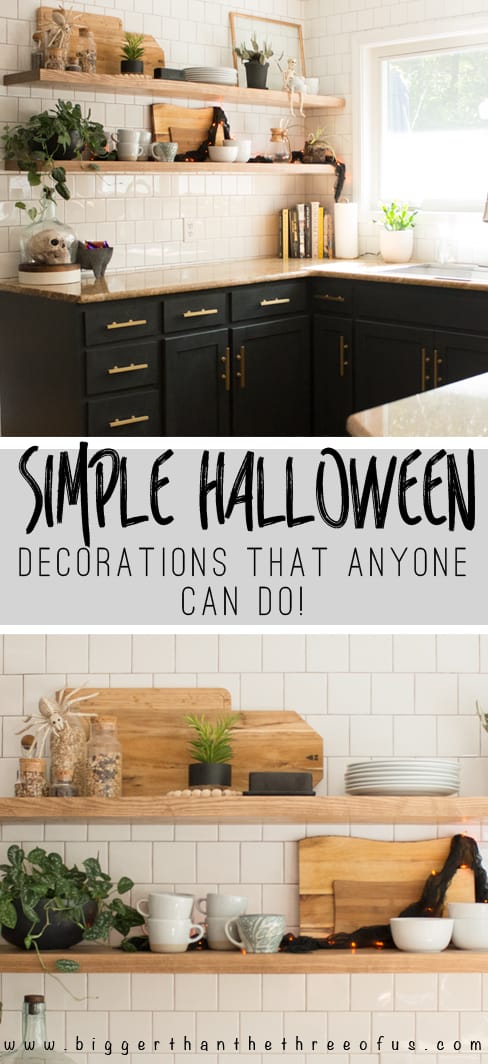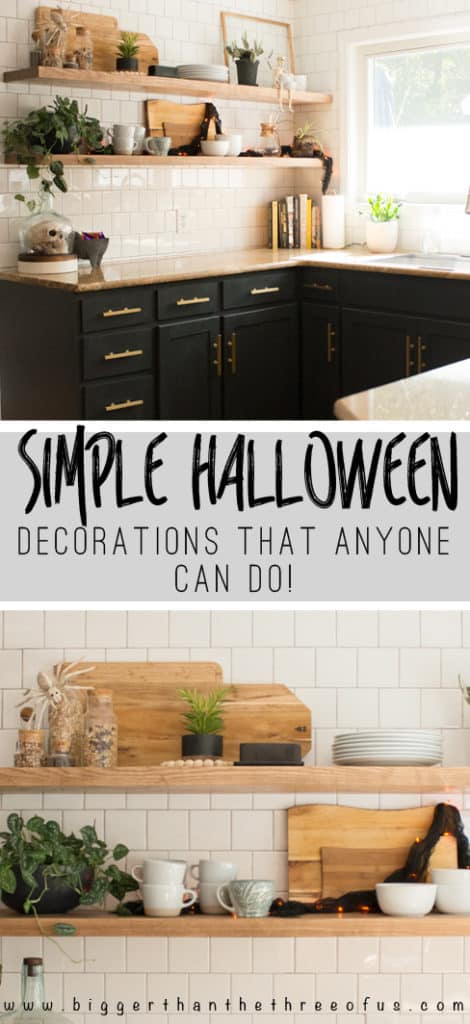 If you loved this post, then you may love: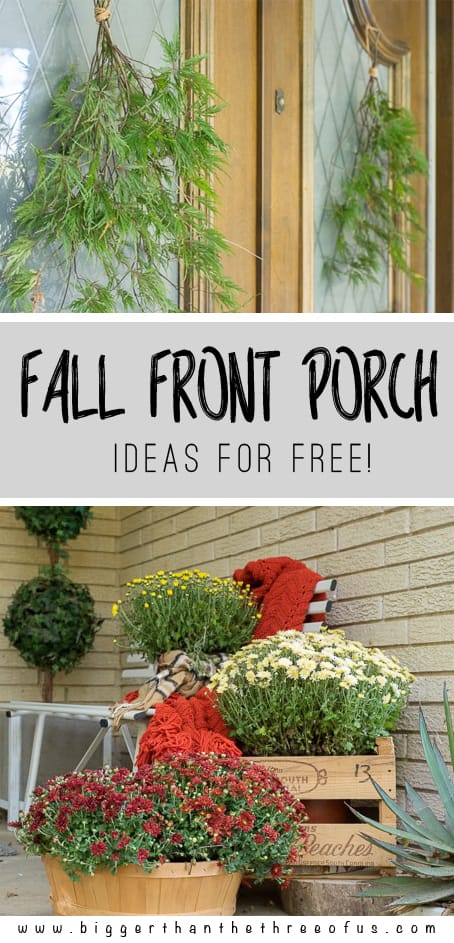 Fall Front Porch Ideas for Free
or