Every year, I set house goals and every year, I meet some of those goals and miss others. It's ok both ways. It's just fun to see the progress on the house. I posted last week on how we did for the year, so if you missed the 2017 House Goal Report... make sure to check it out. Some of the goals I set each year are renovations and some are purchases. Both are fun to list out though, so I'll continue with that. AND, make sure to stick around 'till the end of this post because I have a HUGE announcement and one that I'm so nervous (but excited) to make!
House Project List for 2018 + 1 HUGE Announcement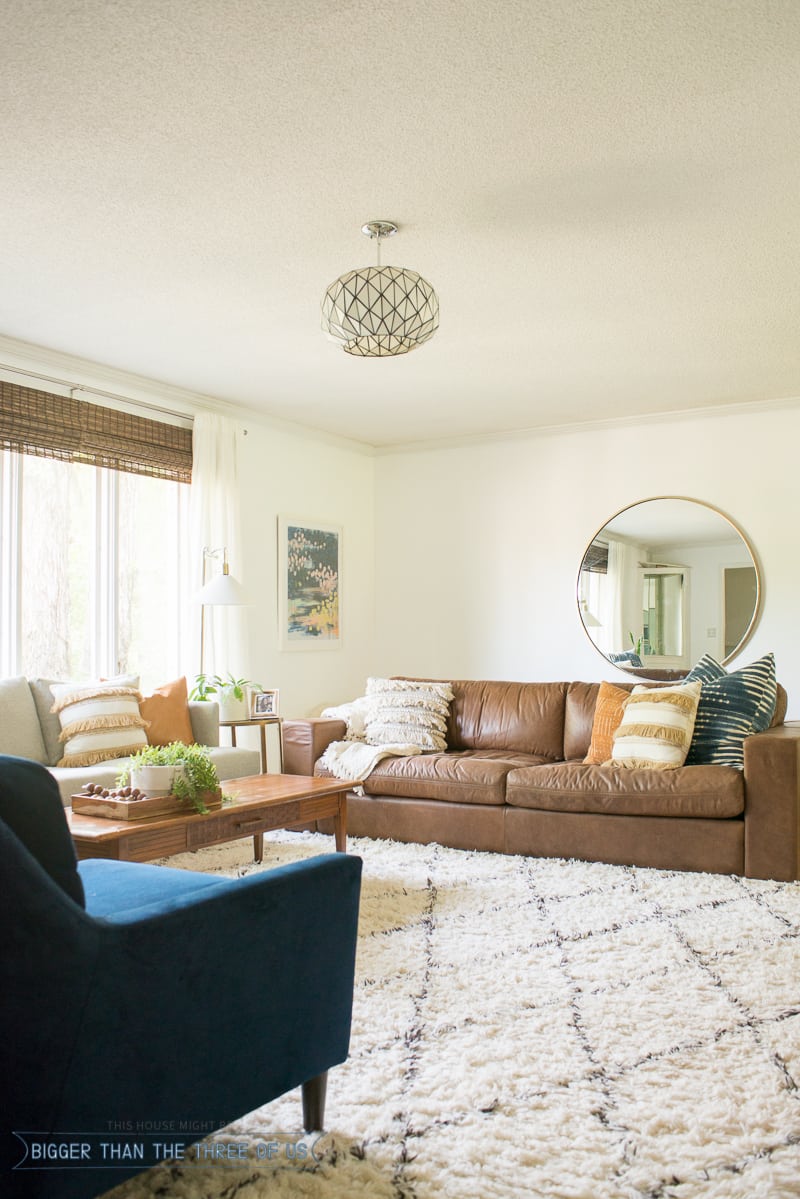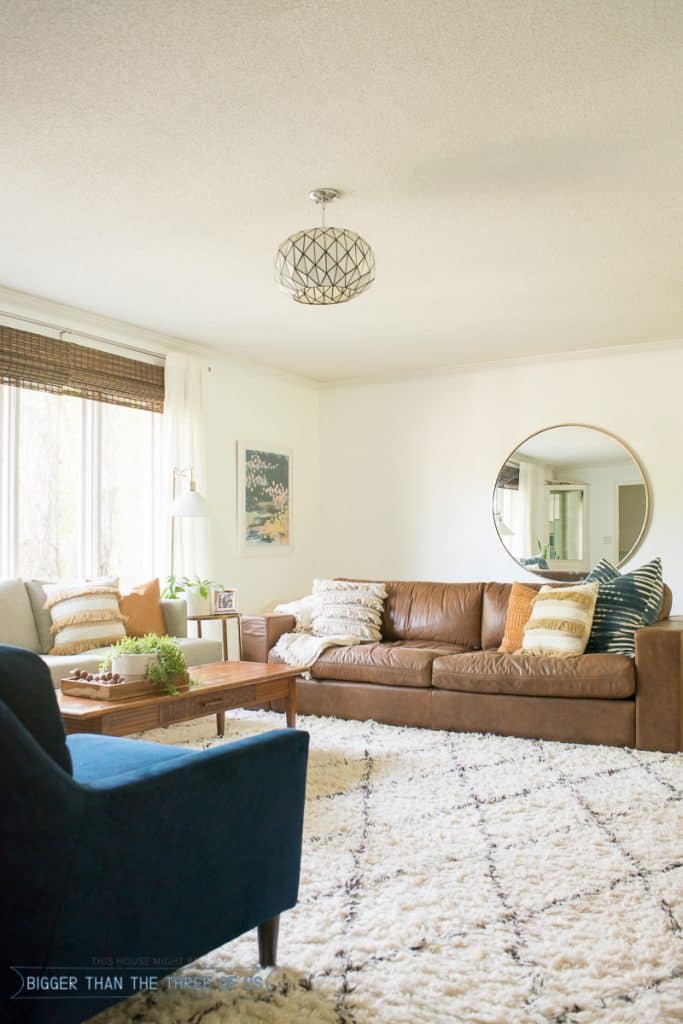 Leading the list for what I want to get done in our house is definitely the living room. There are still so many things in this space that I know I want to change. I KNOW I can make progress here. We might not get a space that feels perfect (do they ever feel perfect?), but I'm going for major progress.
Living Room To Do:
Art/mirror change
Figure out layout for furniture
Two new chairs
Paint corner cabinet to see if I like that better
Install baseboards
Update all trim in the room to Ultra White by Valspar
Take down bamboo shades and replace with a longer curtain rod
Those things will get us closer to where I'd like to be in the space. I hope you guys don't get sick of hearing about the living room because it's bound to have some good and bad updates with it.
Next up, is finishing our coat closet update. I started on it in October and just lost steam. Most of the pieces are there and I have the plan... all I have to do is implement it.
This is where our coat closet is located: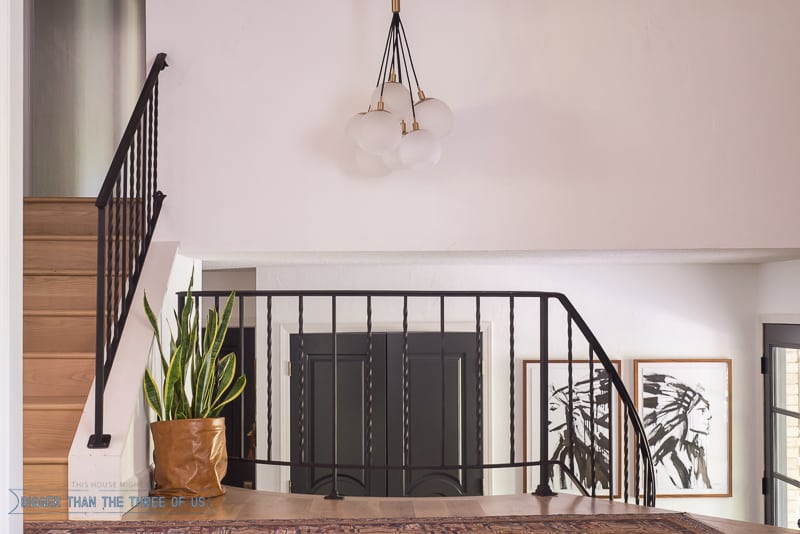 That project should be pretty fast and easy so I really have no problems finishing it.
Next up is the office/sun-room. I'm not asking for a miracle in that space but I am looking to make progress. I'm hoping to finally have the mini split installed, lights picked out and installed and some painting updates to the doors (+ maybe windows).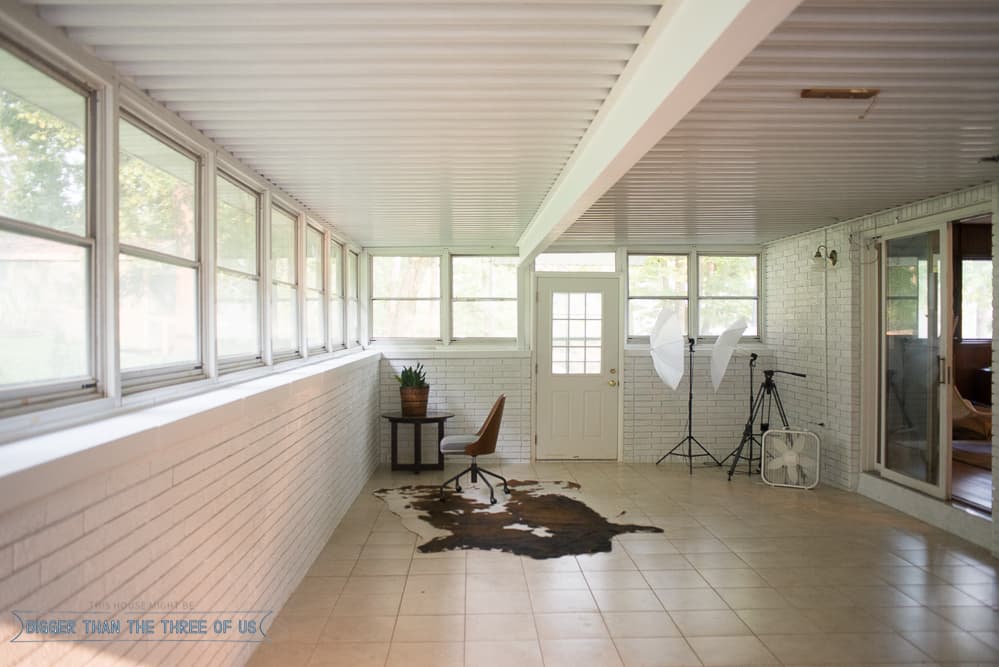 Another space that I want progress on is the basement. We use it regularly right now and it's horrible. So, I'd love to have egress windows put in and have all the demo work done by the end of the year. Anything on top of that is a bonus! Cover your eyes if you think you might be embarrassed for me....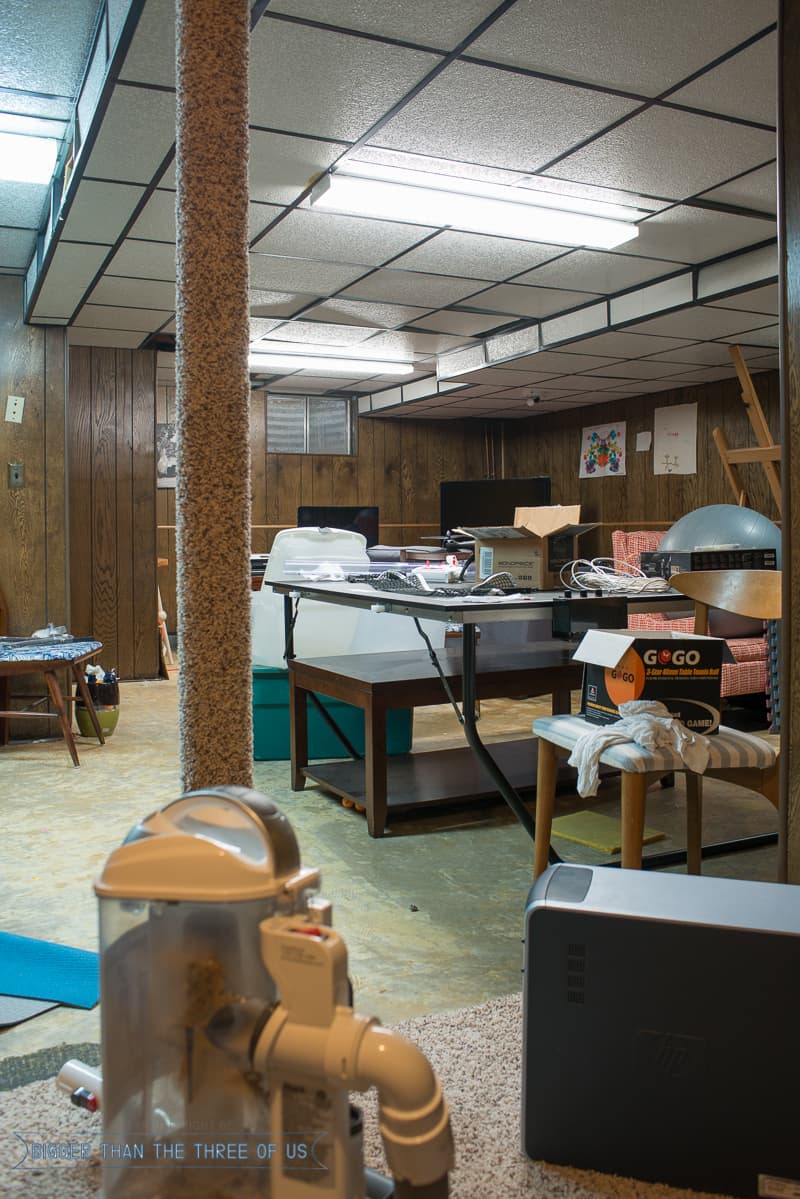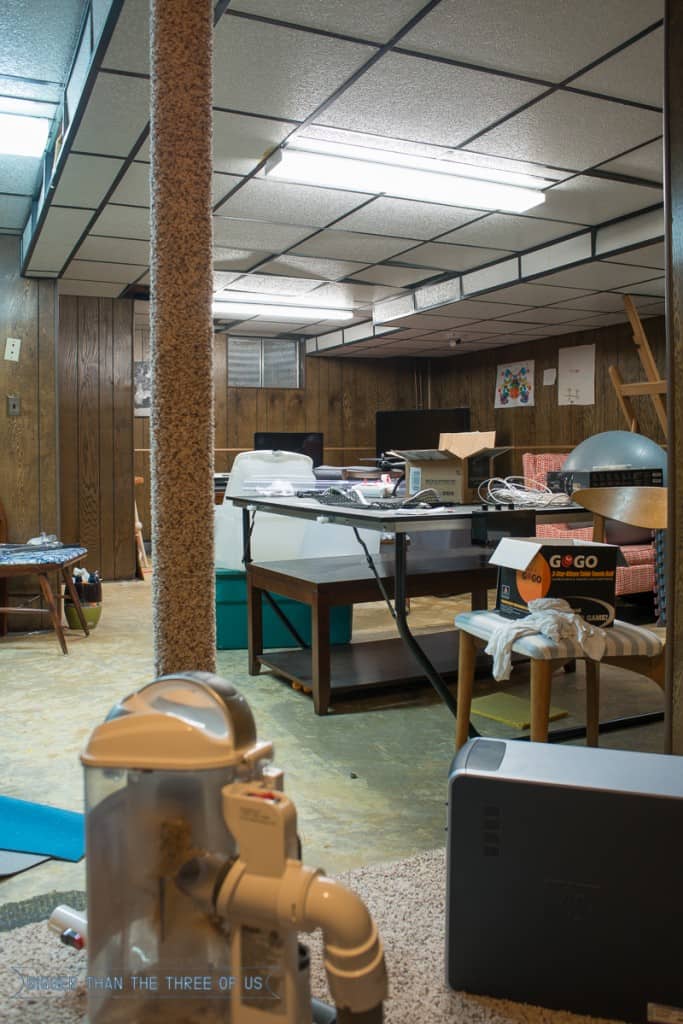 It's bad!
Next up on the list is a powder bathroom renovation. We are gutting the space and I'm really excited about it. I thought we would start in February, but now, I'm thinking March. I want to have almost all my supplies before starting because I've learned my lesson on starting something and then having to wait for the next product to make the next step.
Lastly, I want to make some changes outside. I'm thinking at a minimum, I'm going to take the shutters off the house and paint all the trim dark. Other than that, I hope to improve the landscaping and maybe... replace the light fixtures. We shall see though!
I hope you're excited about watching some of these projects!
So...
The huge announcement that I'm nervous to share...
is...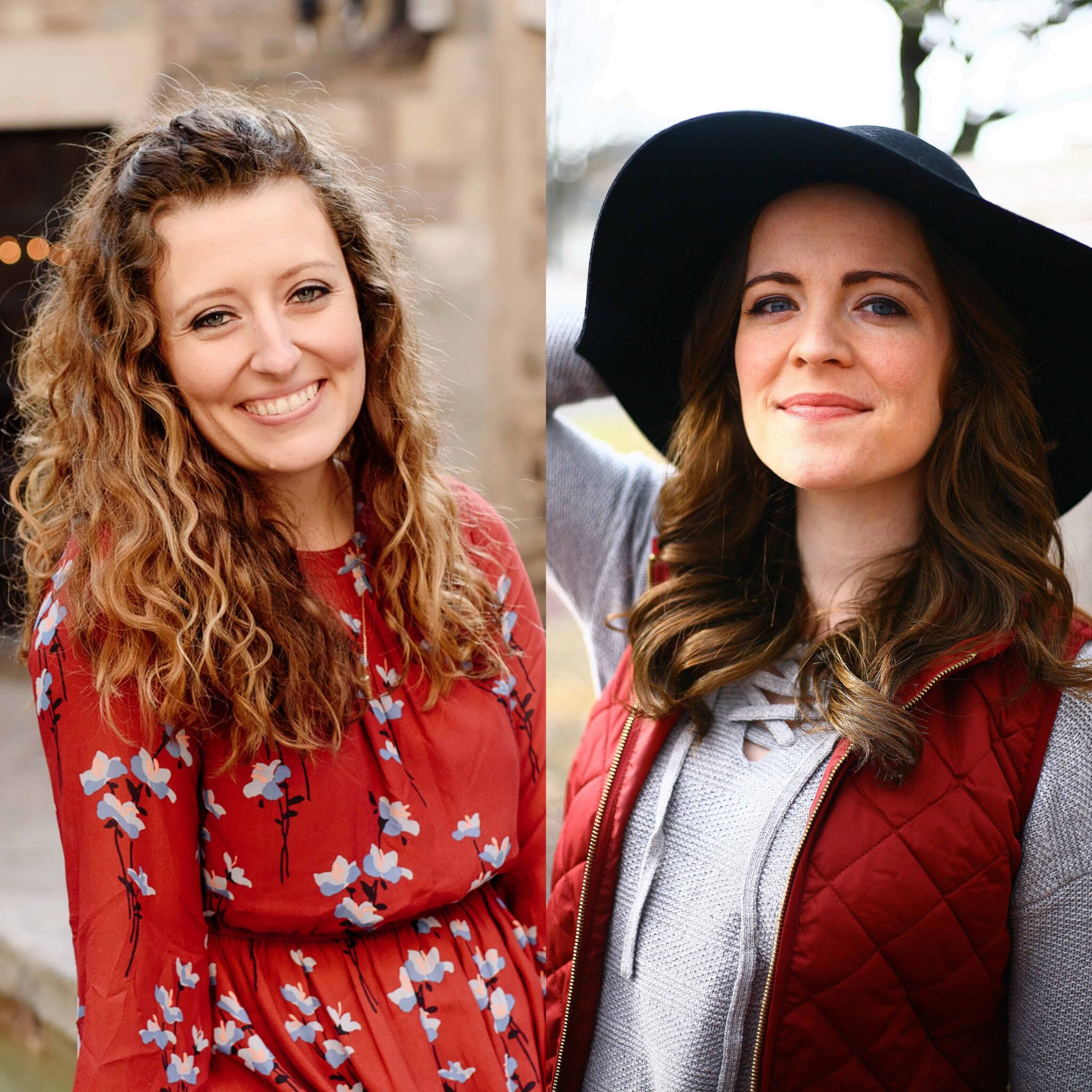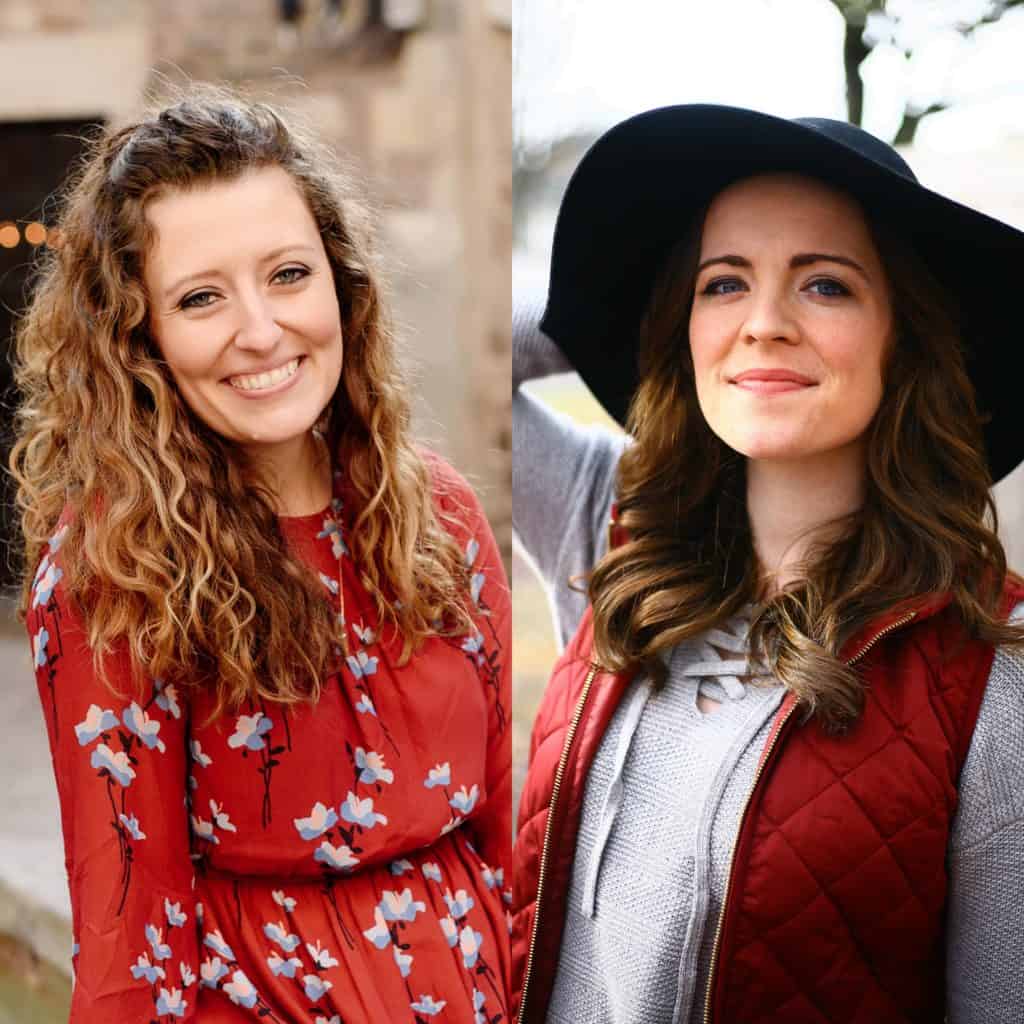 Suzannah from Create Enjoy and I have a started a podcast called Your Home Story! We officially launch on Tuesday and I have all the crazy types of feelings about it. We are totally putting ourselves out there, so: I hope you guys like our voice, our story, our passion. The learning curve was a bit steep to figure out the ins/outs on this whole podcasting thing so I hope you'll forgive the first episode or two on quality. I hope you genuinely want to support us because you love the podcast.
We both really want to share our knowledge and design ideas to help you create a home you love, therefore creating Your Home Story.  Find us on your favorite podcast app: iTunes, Stitcher, GooglePlay and Overcast.
On Tuesday, we release the first three episodes which are:
What the Podcast is All About
All About Painting Cabinets
How to Identify Your Home Style
Then, each Tuesday after that, another episode will be released. You can look forward to:
You've Curated Your Home Style--Now What?
Design/Plan/Make: Dining Spaces
Flooring - DIY/Hire Hardwoods/Engineered Tile
Decorating for How We Live in a Space Versus How We Want the Space to Look
You'll find out once you listen to the first episode that Framebridge is partnering with us to offer listeners a giveaway! I've worked with them before and really LOVE their products so I was thrilled when they wanted on-board. To enter the giveaway (continental US only), listen to one of the first few episodes and leave a written review on iTunes. It would mean the world to us! Reviews are king in the podcast world. They help spread the world on each podcast and allow the podcast to be seen easier in searches. So, if you love the podcast, like the podcast, think I have a funny voice, or whatever... leave a written review. =)
One more thing on the whole podcast thing and then I will let you go! Suzannah and I wanted a way to connect with you outside of you just listening to us. So, we created a Facebook group so that we can chat about specifics that we talked about in the podcast, offer design ideas and just offer general encouragement. We hope the Facebook group will develop into a real community of like-minded design/renovation nuts just like us.
SaveSave
SaveSave
SaveSave
SaveSave
SaveSave
SaveSave