For the last few years, I've set goals in January for our house and then promptly forgot about them. I'm a great goal-setter but not so great at following through. But, I still set those goals; and this year, it paid off because I remembered to check in on the goals for the year half-way through the year. We actually had hit most of the goals at the half-way point, or at least the goals that I wanted to hit. Let's take a deeper-dive into those goals and then see how we did.
2017 Renovation Goals Revisited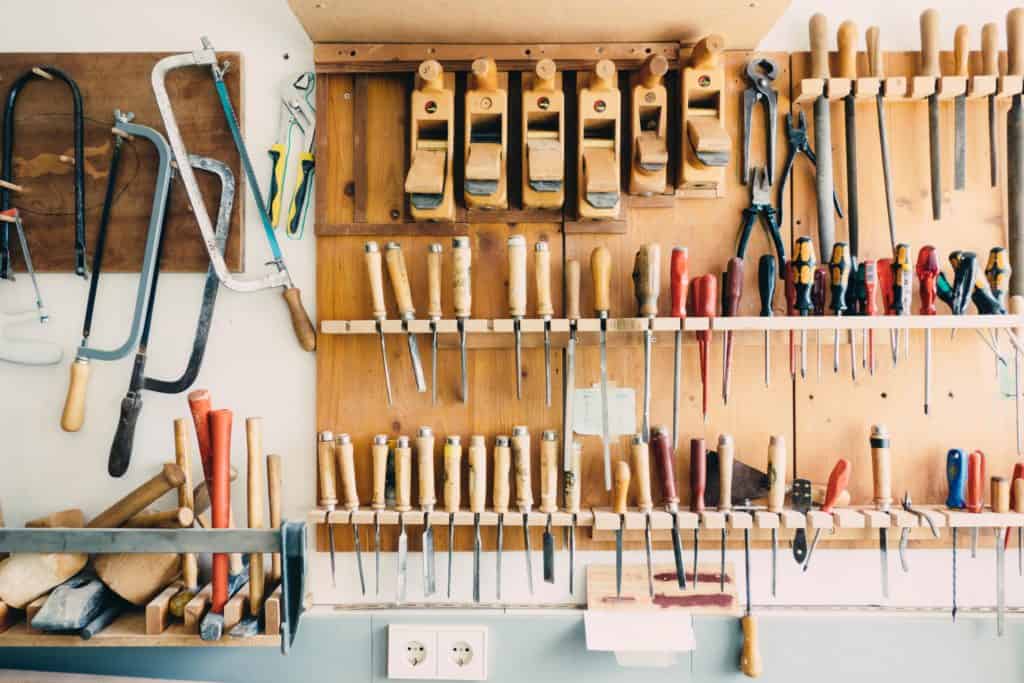 If you want to read in detail about the goals when I posted about them in January, then check out What's on the Agenda for The Year.
The goals for 2017 were as follows:
Playroom/Office Combo
Front Doors
Basement
Outdoor Patio/Rockbed
Various DIYs including finishing the master bedroom
I checked in on these goals mid-year, and compiled a half year check-in on the blog.
Some we hit and others were a complete miss but, overall, we made a ton of progress on the house, so I'm pretty happy.
Playroom/Office Combo
Early in the year, I focused on this space and got it looking decent. It didn't convey my style, but it was clean and functional, which it's never been. So, let's just call that a win! Hop over to read about transforming the playroom if you missed it.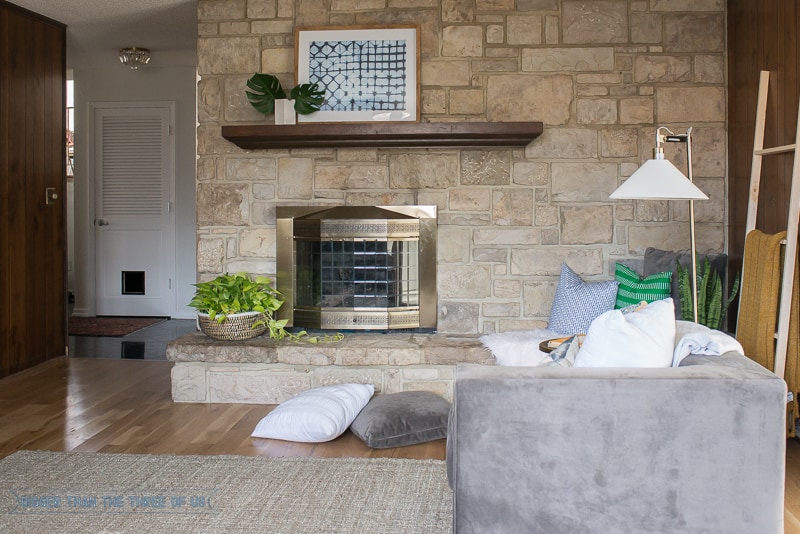 Then, I decided to move my office to the sunroom. I needed a focused space to work and the sunroom is a bright and cheery place that has lots of potential. Luke and I cleaned the sunroom, painted the brick and then tried to cozy it up just a bit. The space needs a ton more work including new doors, new windows, a mini split and functional office storage. That all being said, having my office in the sunroom has been great.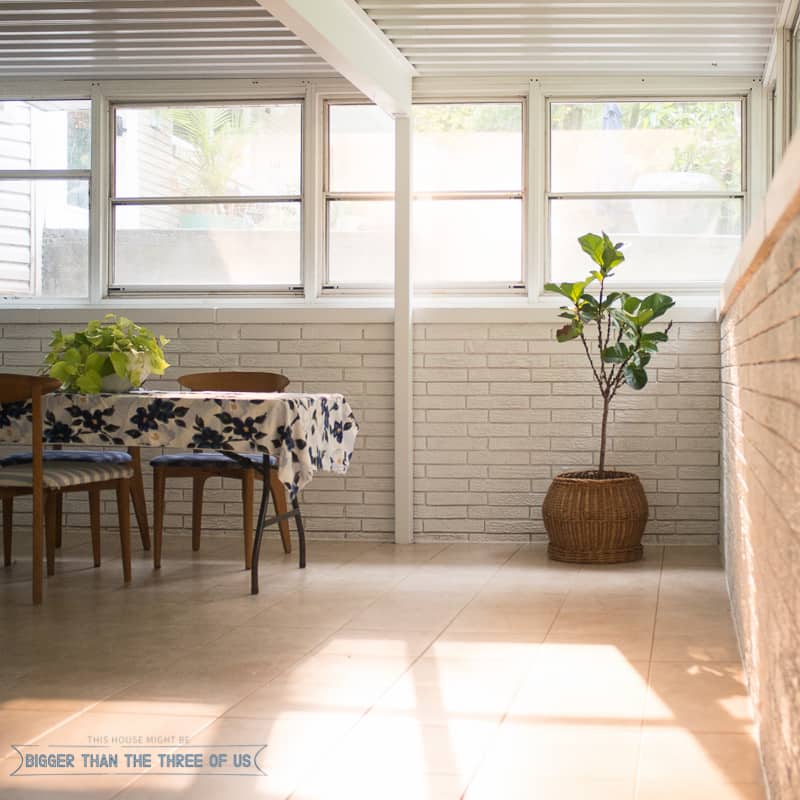 Front Doors
I'm thrilled to say that our original dated front doors have been replaced with my dream doors. I absolutely love them and love how much character they add to the outside of the house. A huge bonus is that they allow light to come in to our otherwise dark entryway. To really appreciate how the new doors look, just look at the old set!
BEFORE: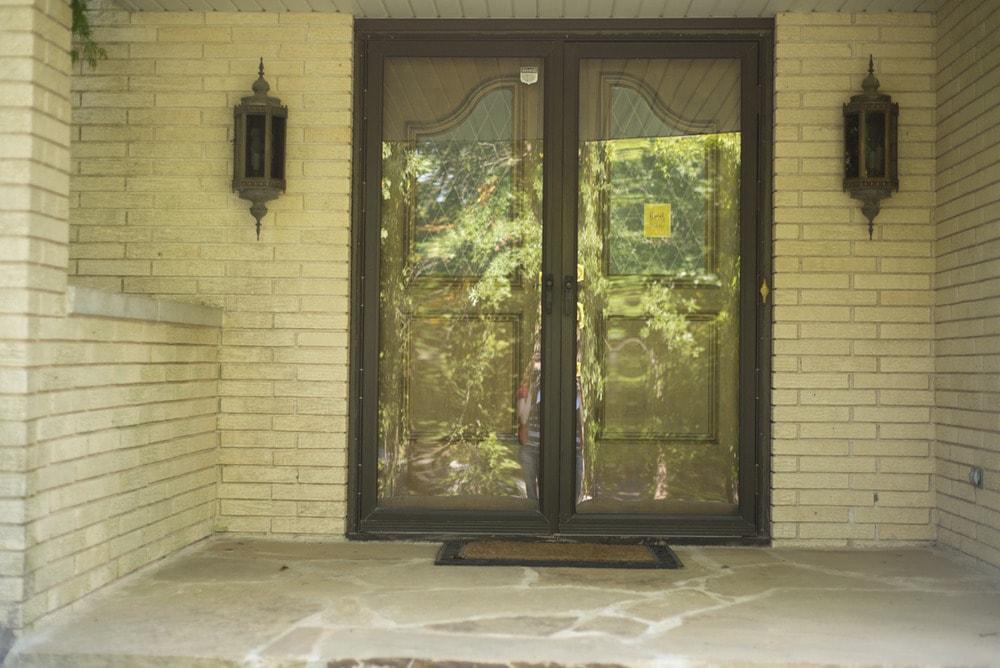 After: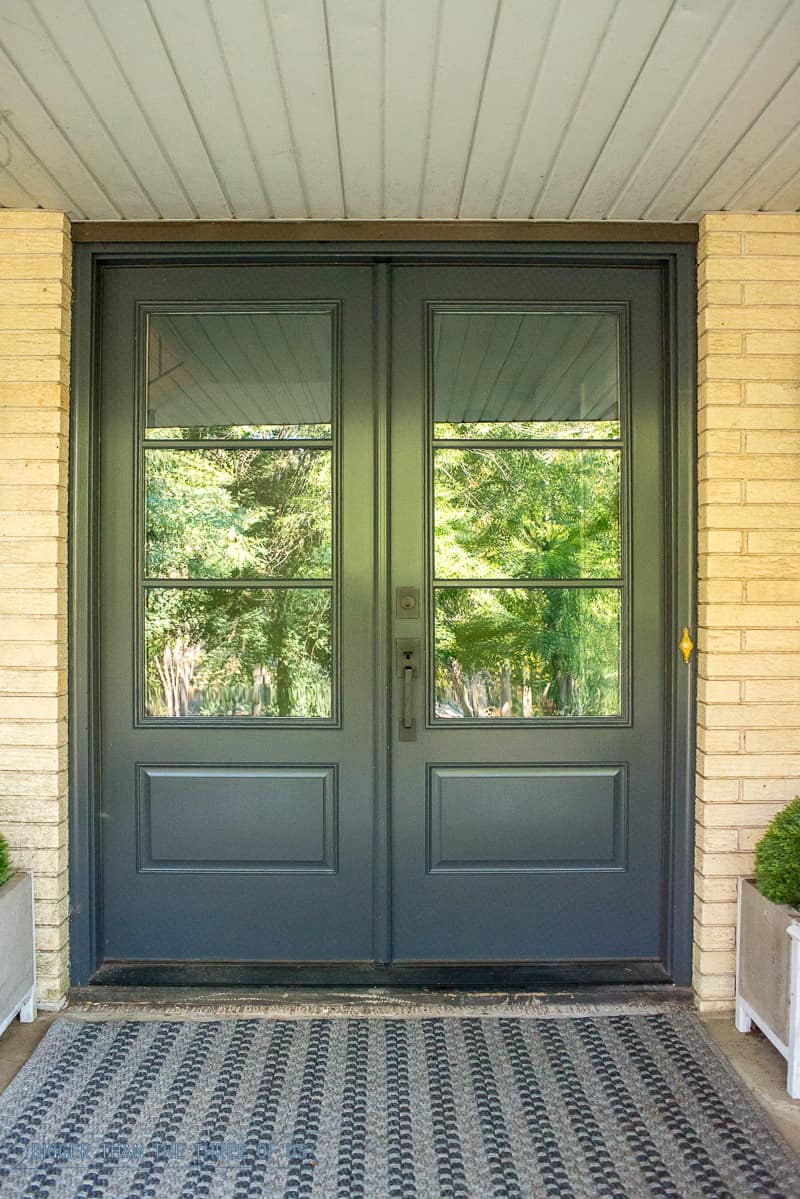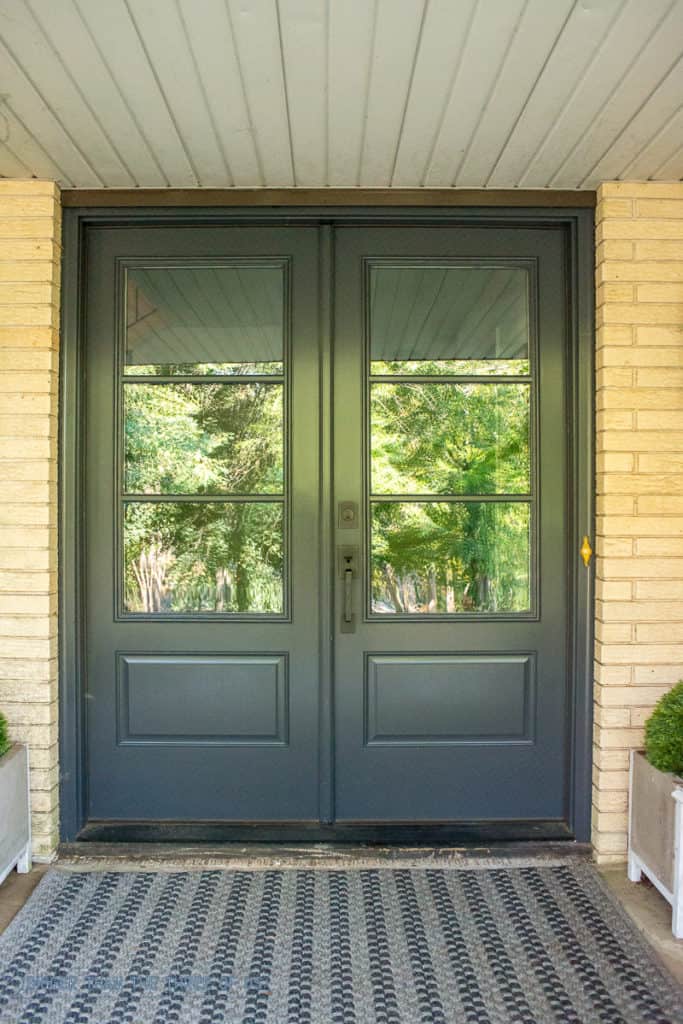 Read about the costs involved in updating your old doors or replacing your doors in general.
If you missed the front doors decorated for Christmas, then you have to see them. I absolutely loved them this season.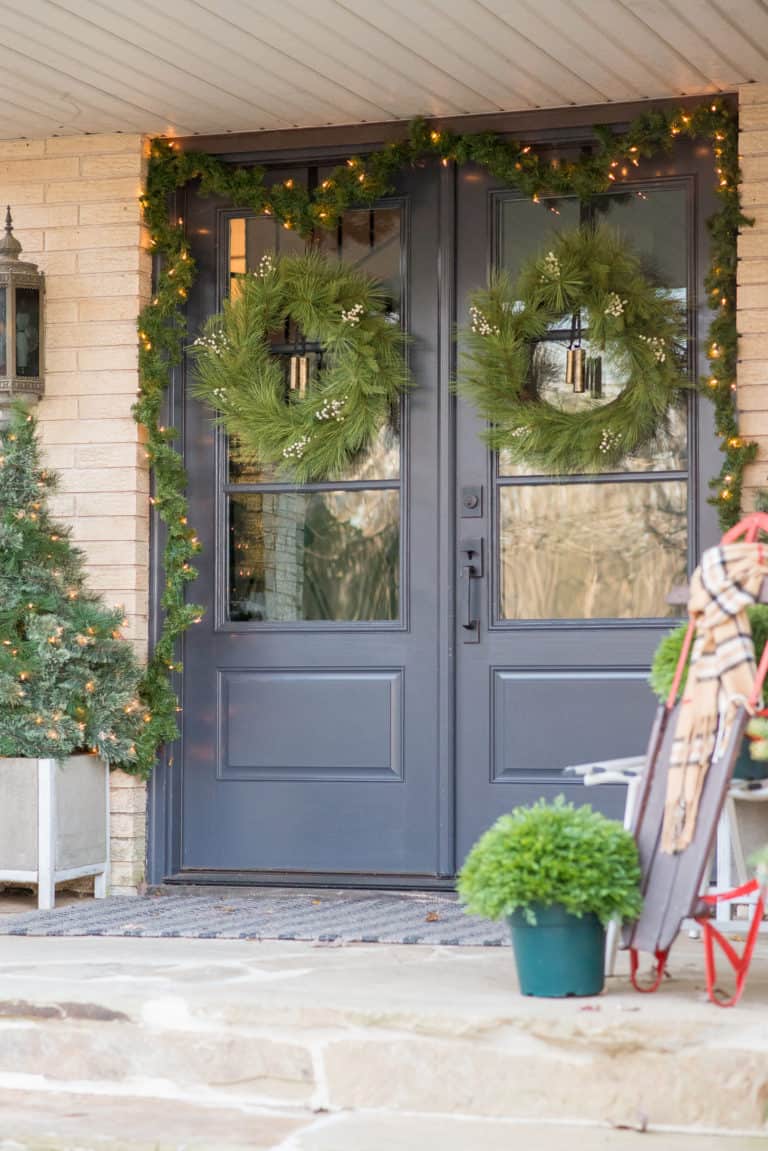 Basement
I haven't talked about our basement on the blog very much but we've been slowly making progress down there. Let's just be real though, we haven't started any type of renovating. We are still at the organizing and purging point.
Earlier in the year, I shared an "Ugly Truths" post and had some thoughts on and pictures of the basement. It's embarrassing, but here you go…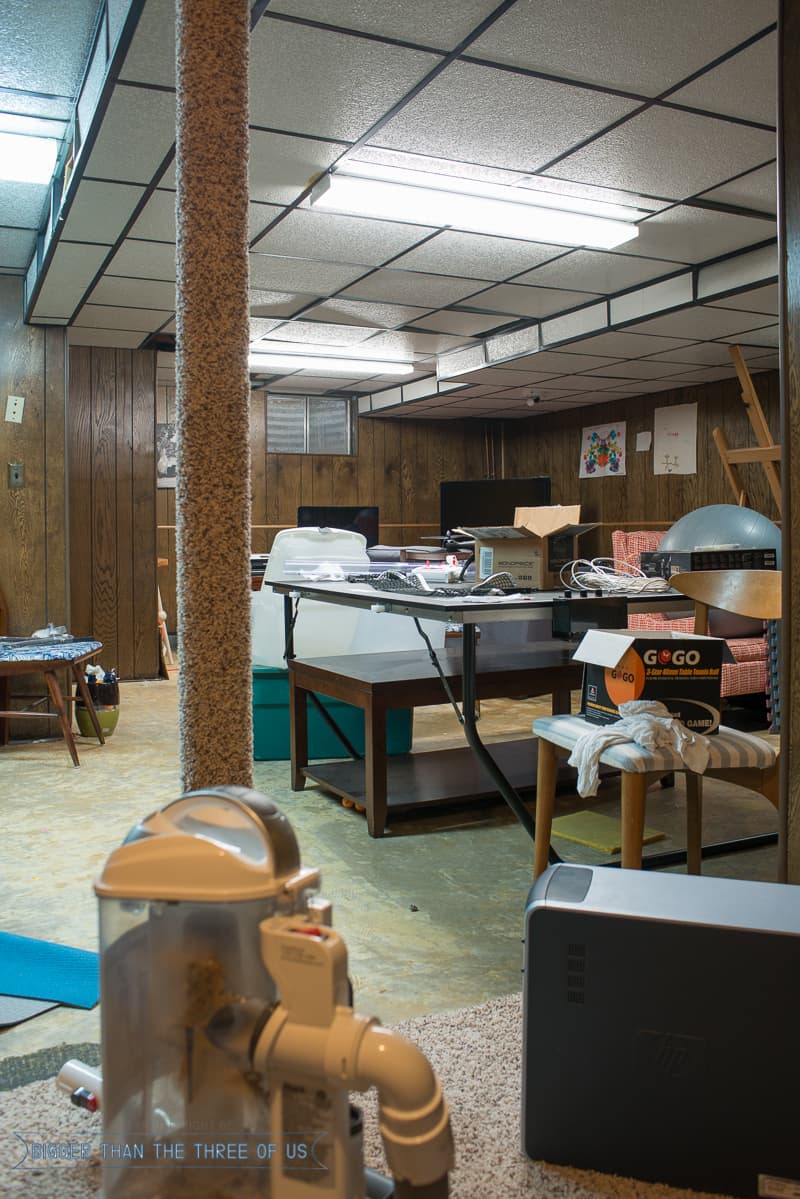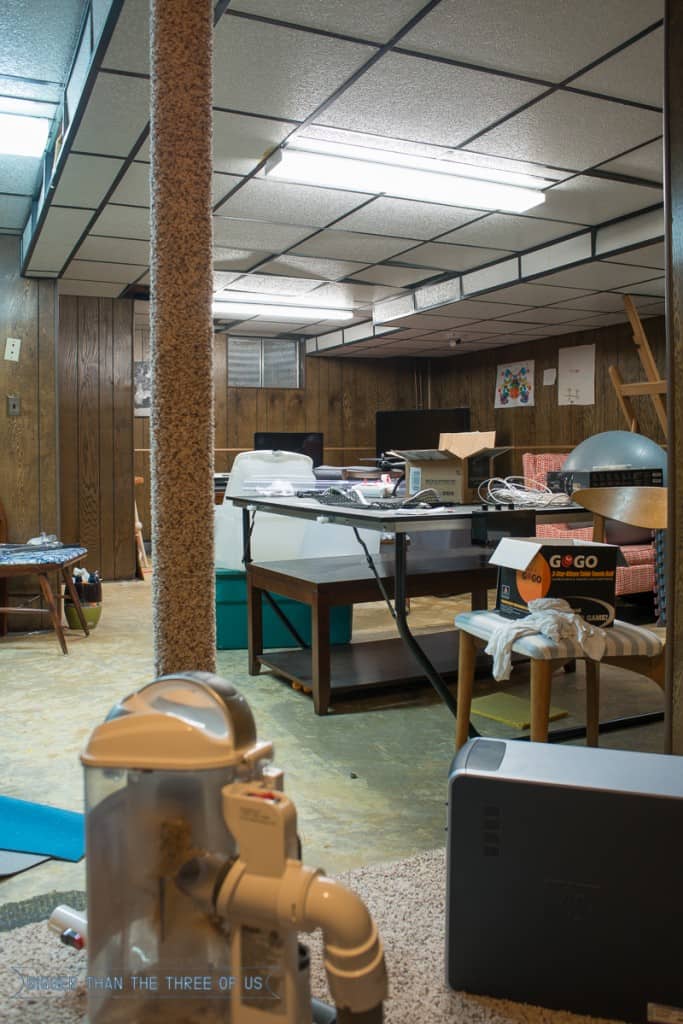 I set a goal this summer to purge five SUV loads of stuff out of the basement. I made 3 full purge loads and then, since the summer, have purged another 4 loads. You wouldn't think three people could accumulate that much un-needed stuff but, apparently, they can. Toys, random chairs, decor for days, old clothes, fabric, you name it… it was down there.
Now, I'm on the final stretch of purging and organizing. We have to try to get everything we are keeping to one storage space down there so we can actually work in the space.
So, look for updates to come sometime next year.
Outdoor Rockbed | Patio Furniture
I had chatted about installing a river rock bed where we have drainage issues in the front side of our yard. It's still something that we want to do but we didn't get to it. I think we are hung up on kinda wanting to hire a landscape architect to design a plan for us but, to be honest, we are scared to find out what that might cost. The front of our yard has a ton of landscaping but it's starting to look overgrown and not manicured so we definitely need help.
We failed at buying patio furniture as well. I looked a few different times and almost pulled the trigger but just never did. So, both of these will get added to next year's list, I think!
Various DIYs
We did a lot of DIYs around the house. Our master bedroom reveal went up early in the year and I just adore that space.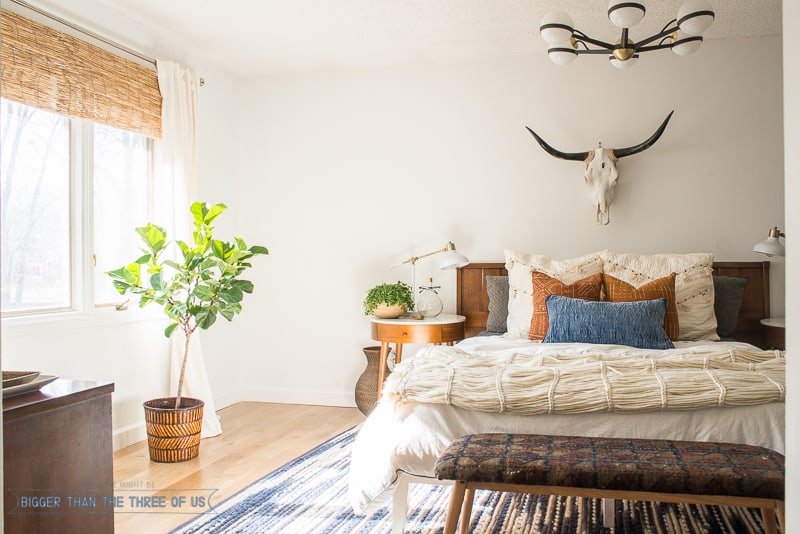 The rug covered bench in the bedroom is a DIY, I tackled the cord control issue and we hung our TV and ran the cables behind the wall. All things that really helped the room feel finished.
Another space that we tackled was our entryway. It's still not perfect and I still am not sure what to do about the circle space in the entryway but it's so much better. Progress over perfection guys!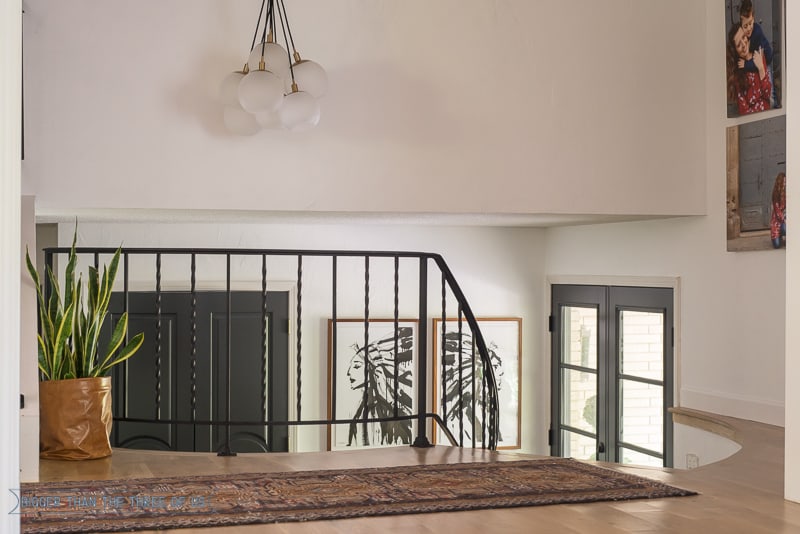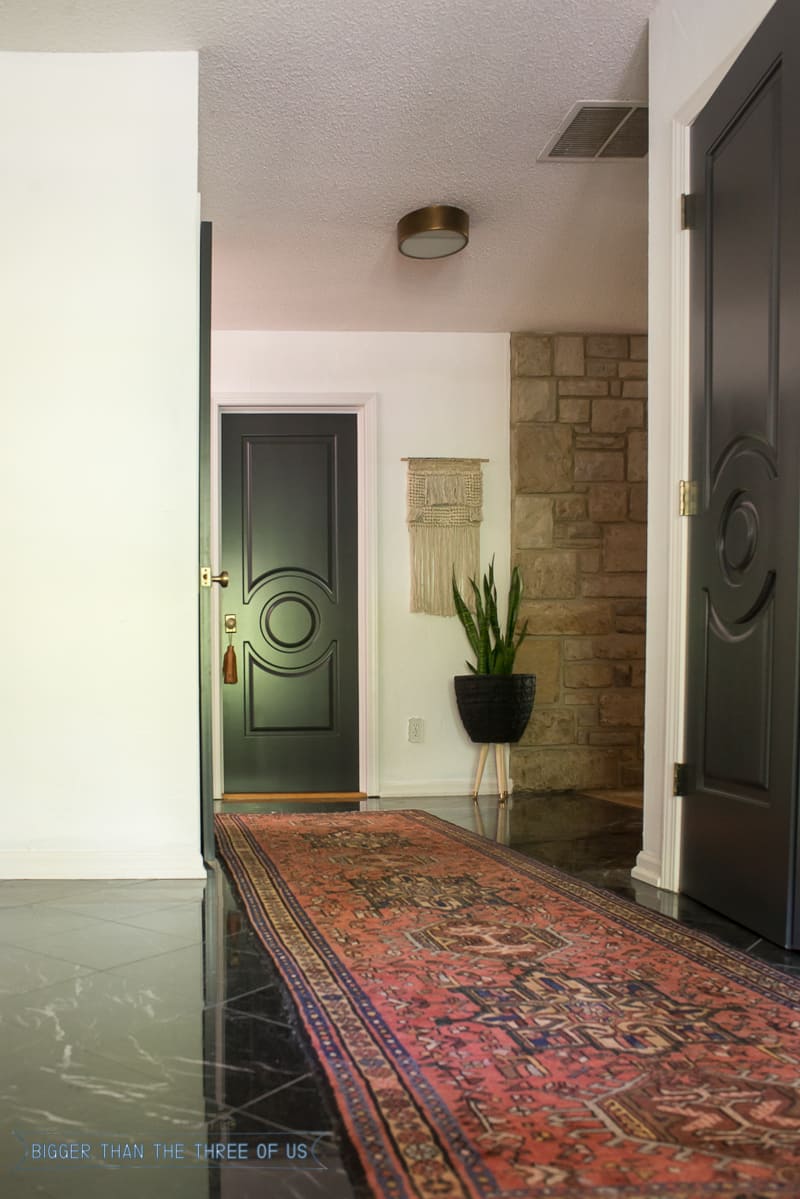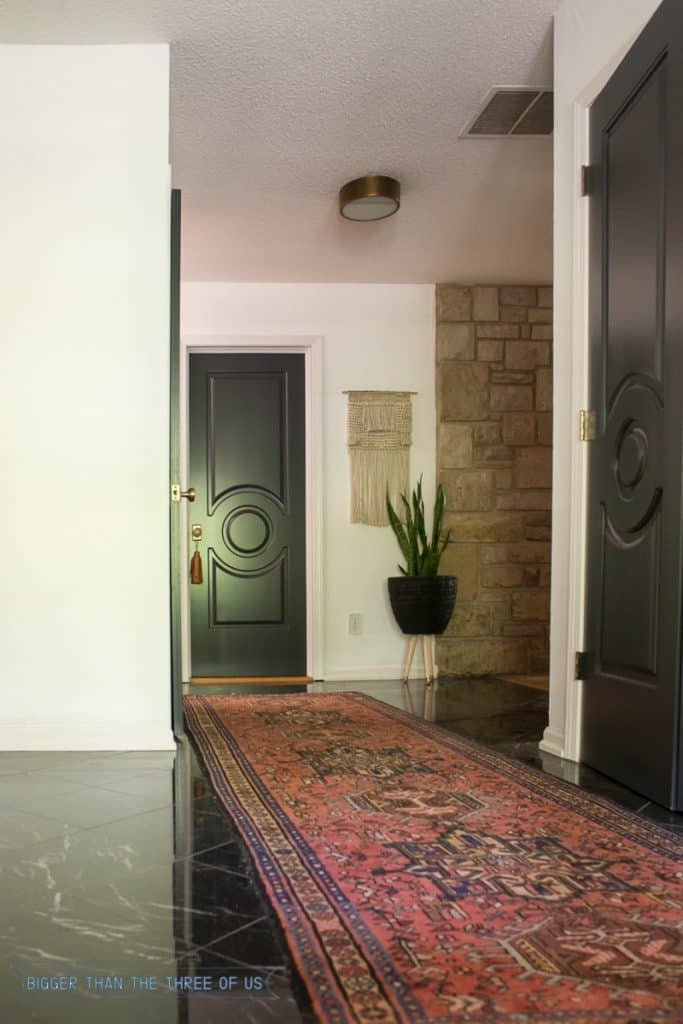 If you missed it, check out the entryway reveal, how we transformed our stair railings, hung a gallery wall and more.
Some DIYs weren't as successful, such as painting our living room and hanging the mirror behind the couch (the one that I'd wanted for years!).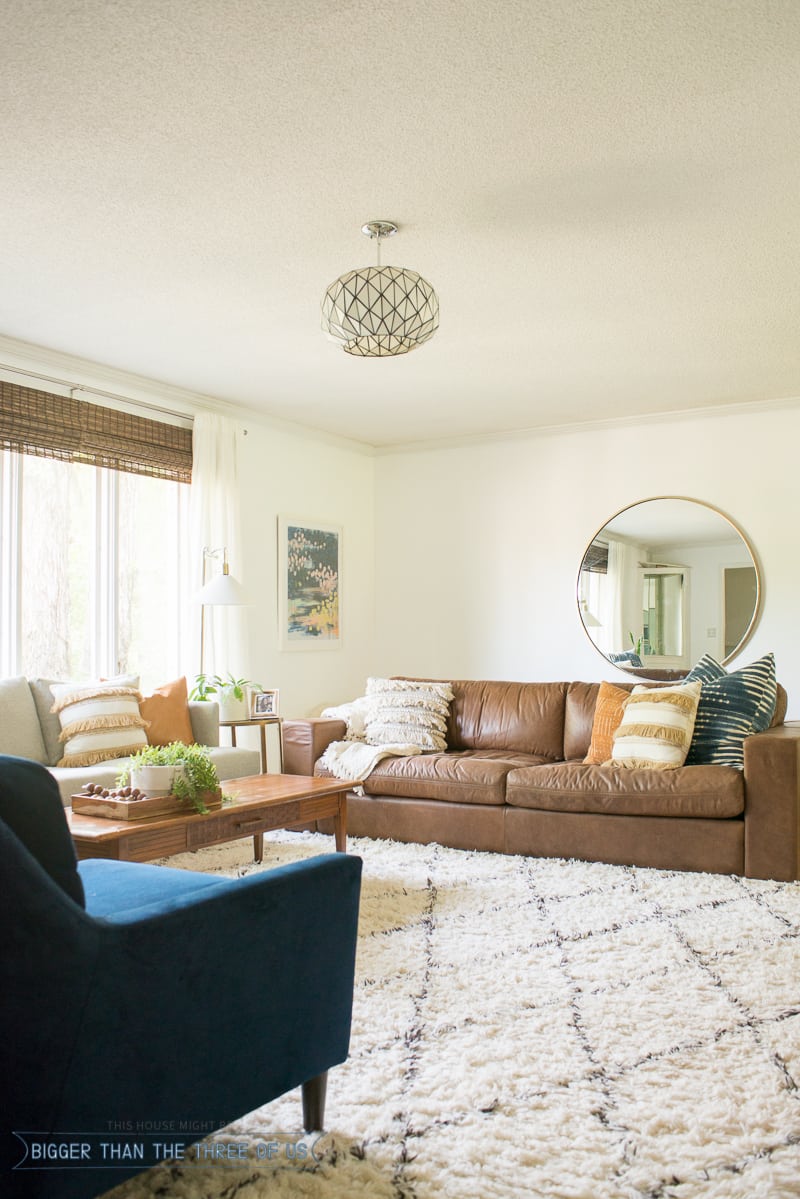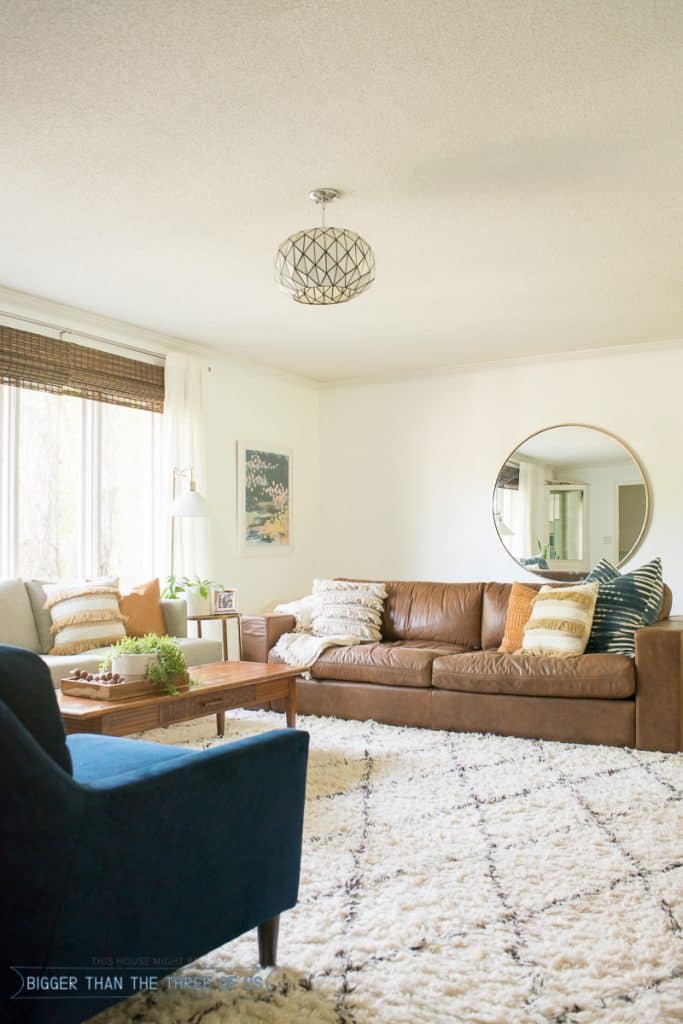 Both of those are bummers but will hopefully be addressed next year.
So, overall, I think we did pretty well with our 2017 Renovation Goals. We accomplished a few of the things on the list plus many more that weren't on the list. That's a win, right?!