I showed you the mood board for Greyson's Big Boy Room, but I didn't go in to details on what we're keeping or getting rid of. So, I thought I would give you a bunch of details today. =)
Here goes: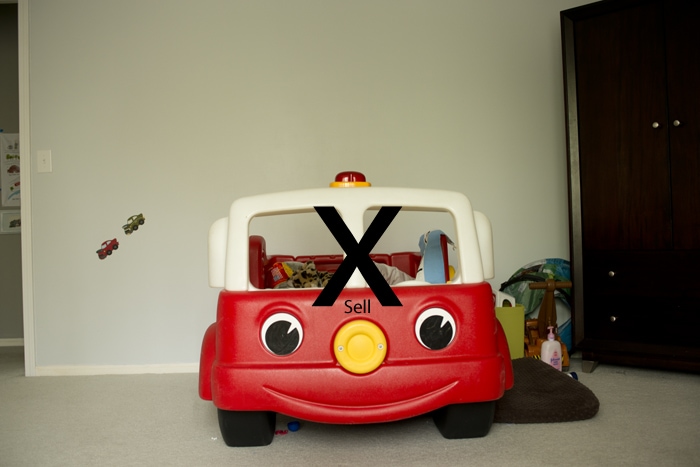 I'm hoping to sell the firetruck bed, but I see it going in the playroom for awhile. Greyson likes to pretend like he's driving it still, so I'm willing to hang on to it for a bit.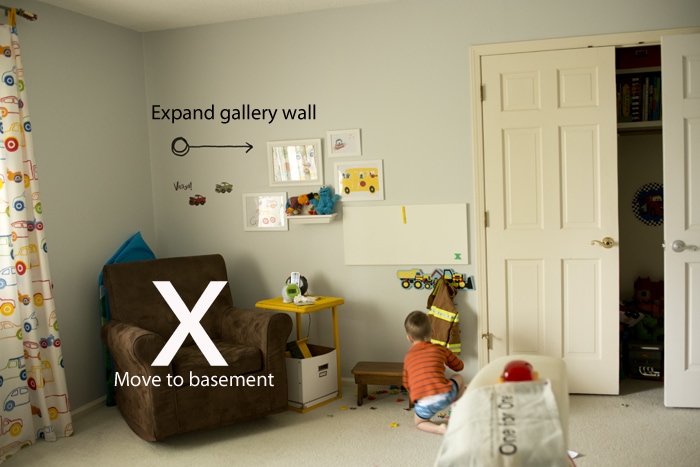 The brown rocker will probably get moved to the basement. It was a super cheap purchase (like $150) and we've had it for almost four years. It could very well end up on Craigslist. For the quality of the rocker, it just doesn't make sense to buy a slipcover to match our other furniture. I would like to keep the gallery wall, but I need to expand it. I want to modernize it with fun playful prints and meaningful quotes.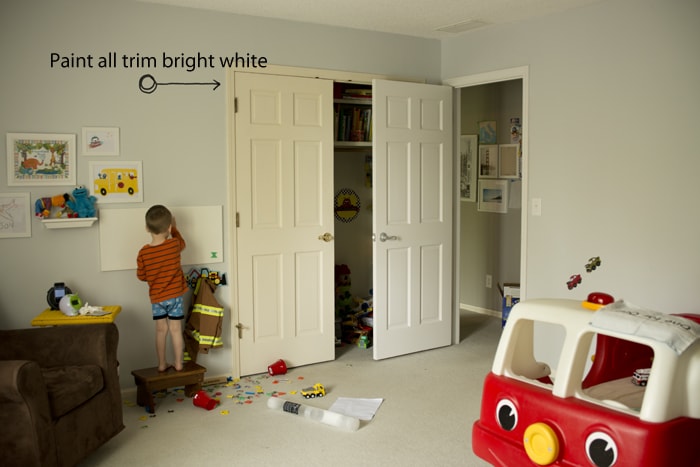 The trim and closet doors need to be primed and painted. We are going to repaint Greyson's room "Decorators White" by BM.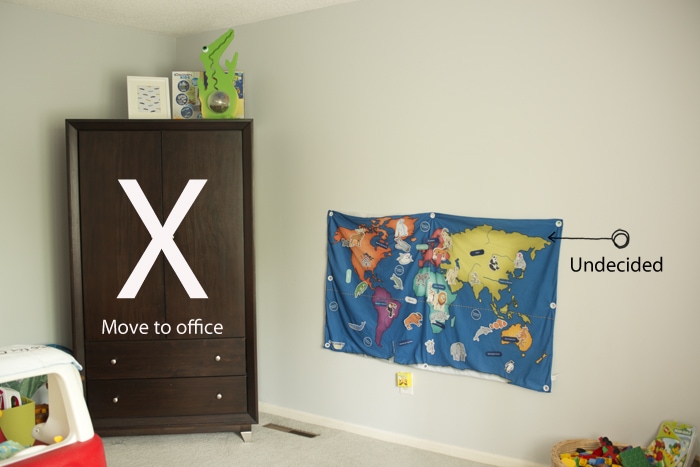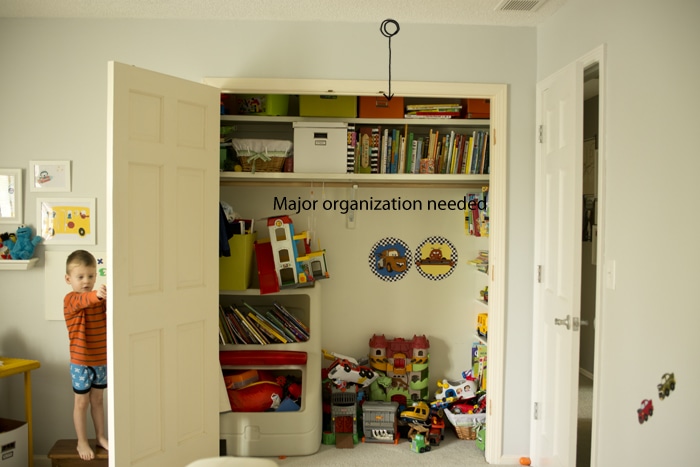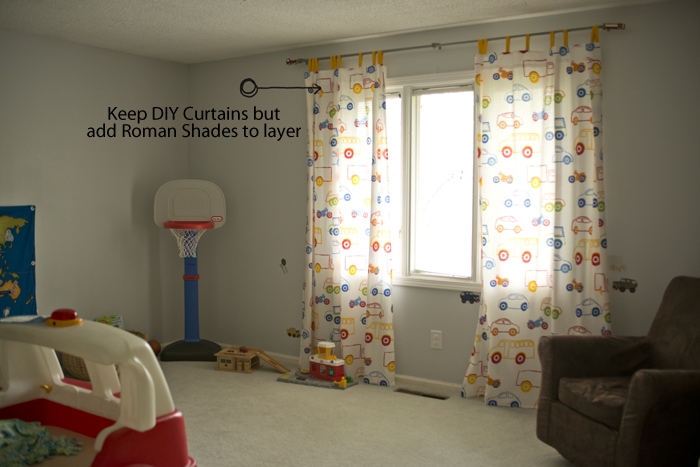 The curtains are staying, but I would like to add roller blinds (blackout) and roman shades (to cover roller blinds). The window has regular blinds installed but you can use the double window panes or screens because of the blinds. Roller blinds would let us utilize the windows better and the roman shades will just be a decorative fix.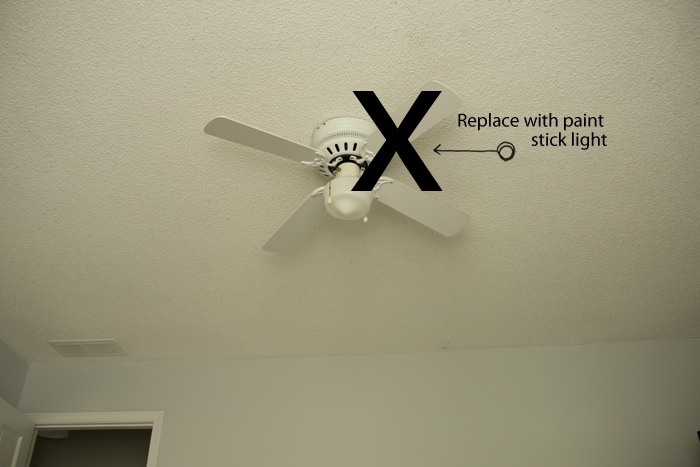 We plan to move the DIY light stick light from the living room to this room. The color scheme and playfulness of the light will look much better in here than in the living room. To do that, we need to buy a new living room light and wire some electricity to the wall from the light. So, that may end up happening next month.
I've picked up some fantastic items lately and I can't wait to get my DIY on with them.