So, I said on Monday that I would show you what our real-life living room looks like... the good, the bad and the ugly. Well, let's just say there's nothing good about it right now and move on, k? =) Luke has been on a business trip and Greyson has been sick, so I'm exhausted. I did some deep cleaning today, but never made it to the living room. So, instead of living room pictures, let's talk about living room pillows.
I firmly believe that mixing pillows is an art. Seriously, it is. It is so stinkin' hard. Like, impossibly so. But, I did find some guides to help me learn how to do it and I thought I would share with you guys.
So, on this first one, I love the first set for a living room, but adore the last one for a bedroom.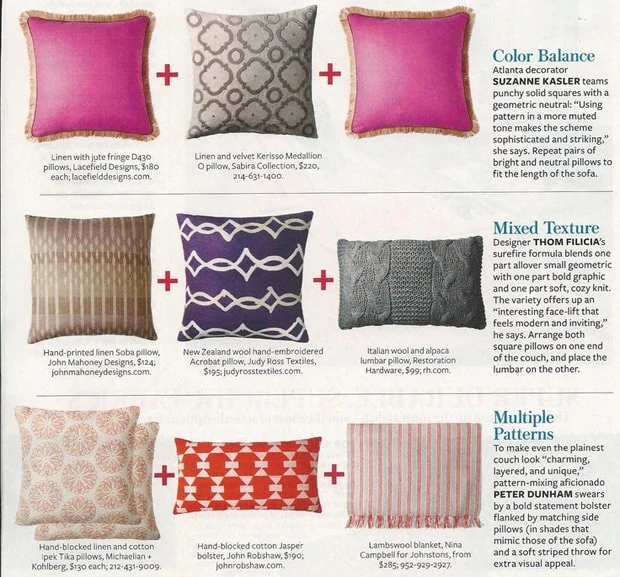 via Pinterest (original source unknown)
This article has tons of great information. She shows lots of different patterns and how they work together.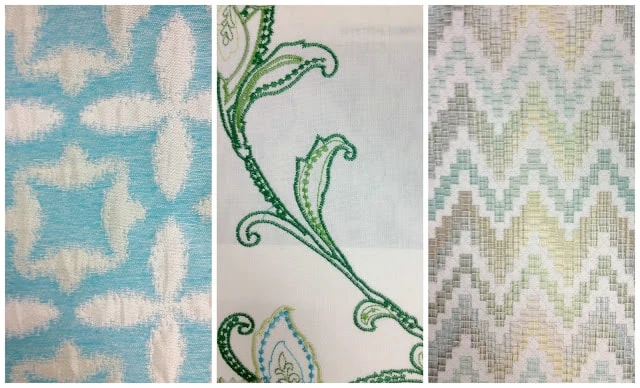 via Live Love DIY
I think Nicole, from Making It Lovely, has the art of pattern mixing perfected. I love this guide she put together (and make sure to visit her site for much more information).

via Making It Lovely
So, after pondering some guides to mixing and matching pillows, I decided to actually get together a few pillow combinations in real rooms that I loved.
This first image is just beautiful. I love the pillow/couch combo, but it's funny because I don't think it really fits any of the guides from above.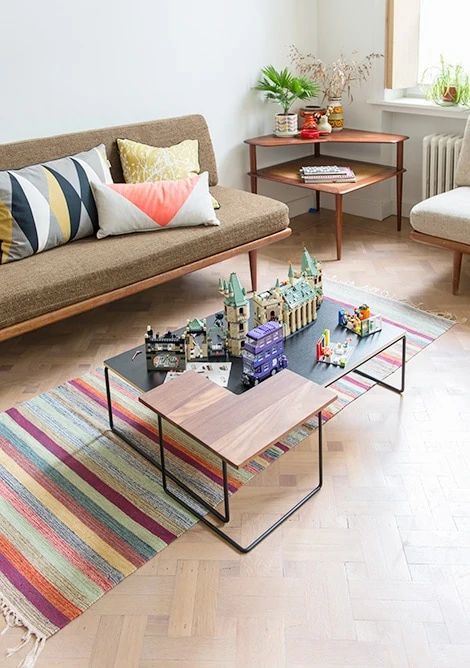 via SF Girl By Bay via Living Blog
This bed is just beautiful.  I love everything about this picture. I think this combination of pillows could have been achieved using a guide. They have a larger scale pillow, smaller scale and texture with the blanket in the front. Just gorgeous.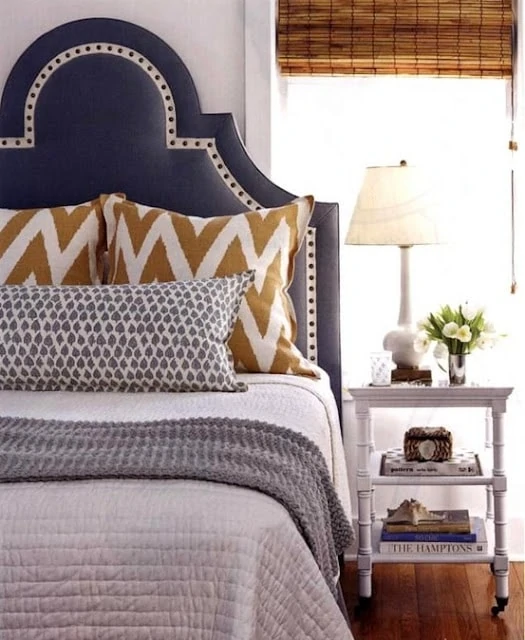 via The Peak of Tres Chic via Coastal Living
I love this next mixture of pillows. This one is beyond me on how they mixed it, but I love it.
via Domaine
So, are you more informed or more confused now? I'm not sure where I fall. Ha.
As I was searching for guides to help mix and match pillows, I found an Etsy store called Earth Cadets. They have bright, modern and fun pillows.
Images via Earth Cadet
I could totally see myself ending up with one of these.
Hopefully, I will have my stuff more together for Friday, but you never know.