It's the Sunroom Makeover Reveal, or as you've guessed from the title, not quite the reveal. This project got the best of me, I will have to say.
If you are new here, I took on our sunroom as part of the $100 Challenge hosted by Erin from Lemons, Lavender & Laundry. It's a 4 week challenge where you see what you can get done in a space (renovation, design, etc.) all for under $100.
If you want to read more about the space, check out Week 1 and Week 3 of the challenge.
So, the budget is SMALL and the timeframe is short. They don't call it a challenge for nothing, right?!
Ready to get onto our space?
BEFORE: Trashed up Sunroom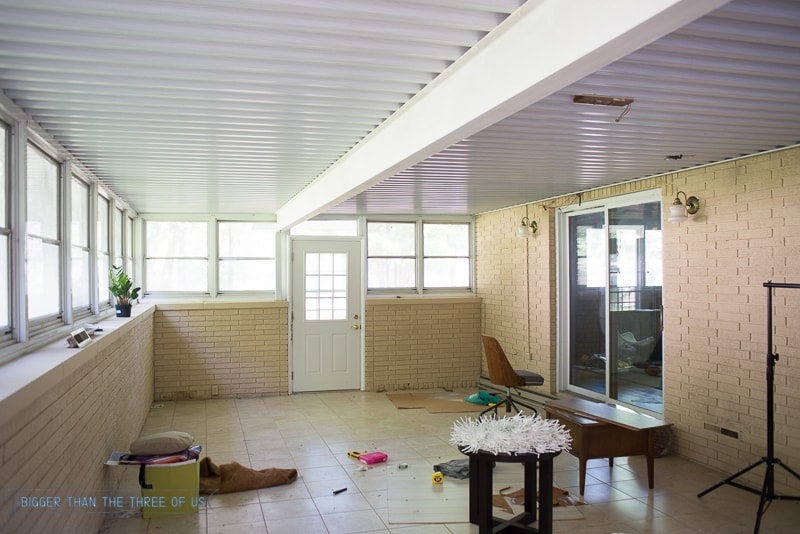 AFTER: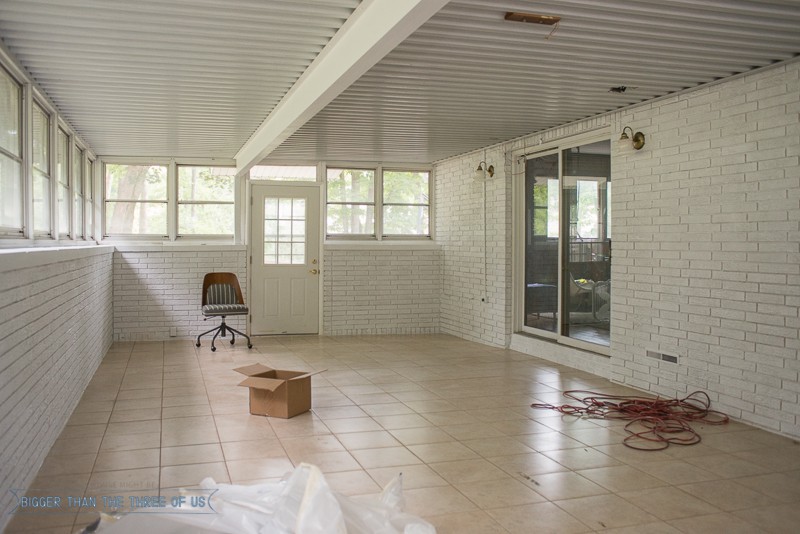 With lots of cleaning, taping, caulking and painting, we arrived at this space.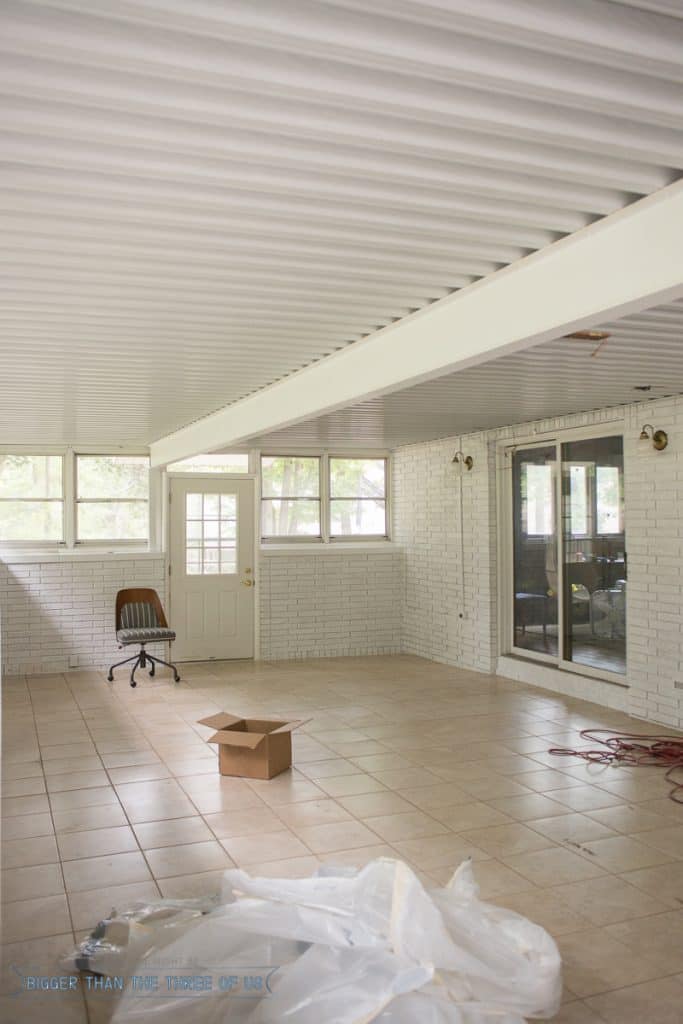 It doesn't look like a huge improvement but it feels great in person. The cleaning and decluttering took a few days. Power washing the inside and the outside took a day.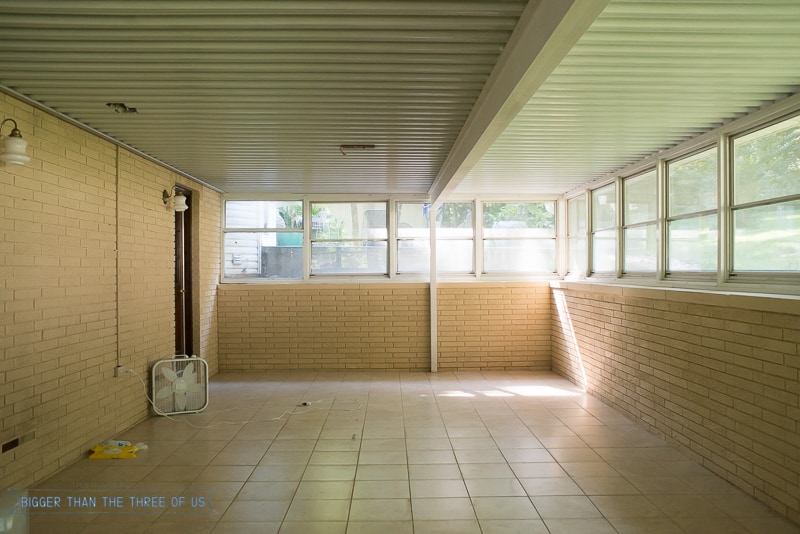 Hanging plastic sheeting took a few nights. We covered everything that we didn't want to get paint on since we were spraying the room.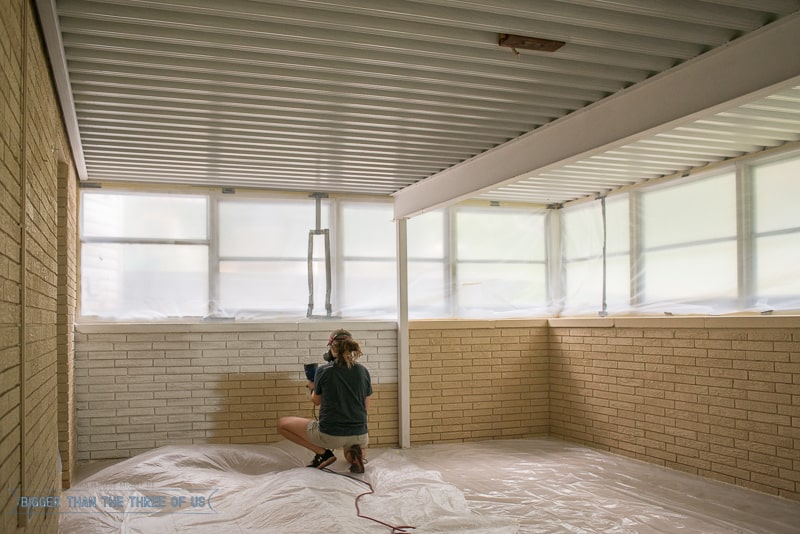 It took two cans of paint and two to three coats in a few places.
I ended up spending $72 on supplies. So, I still had some left in the $100 budget to spend.
Basically, at this point, I'm waiting to see what rain does to the space as well as what the bug situation is.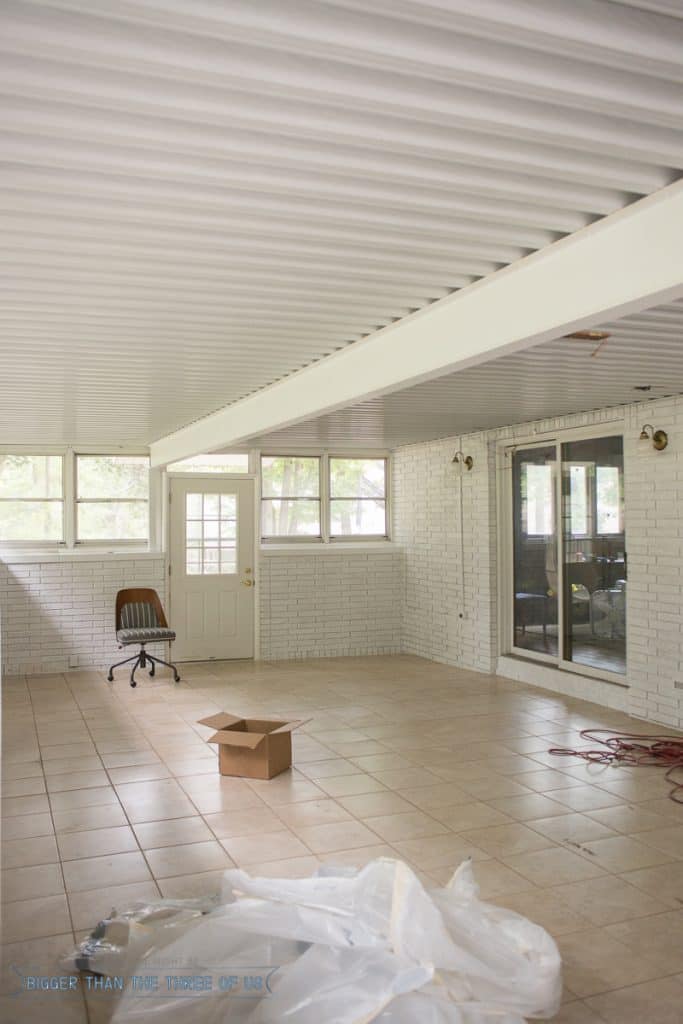 We had never used the space regularly before so it's kinda hard to tell how much of an issue the moisture and bugs are. Before I put a ton more effort into the space, I think I'll let it sit for a few weeks and just check it out.
I'll be back to update you on the space as well as provide a tutorial for cleaning, prepping and painting brick.
Make sure to hop around and see what everyone else participating in the challenge has been up to!