In May, my grandparents and I had a garage sale. Luke and I had been thinking about getting rid of our kitchen table during the garage sale. So, we just took it over during the sale and decided that if it didn't sell we would bring it back and put it back in the kitchen (short-term).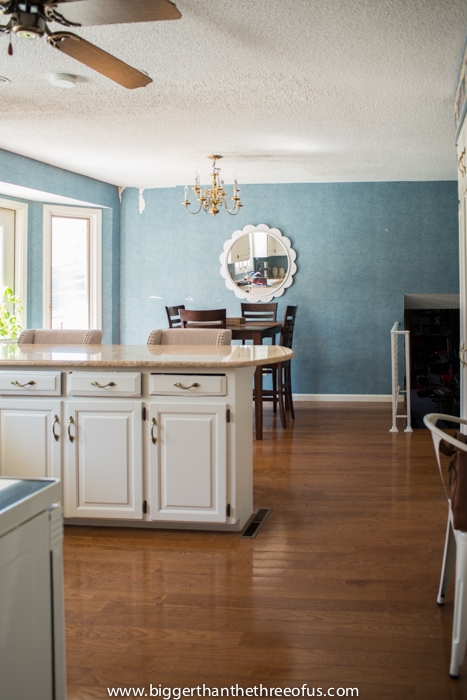 You can kinda see the table in the above picture. There wasn't anything terribly wrong with it, but we've had it since we were married. We bought it new for our first apartment. It's gone through four moves and one toddler. There were knicks and stained cushions. We could have revamped it, but it was just way too small for the space. We hated that if we had two people over, then we didn't have enough room. It was just time for a change. We sold that bad boy for $100 and I was planning on taking that money and putting it towards this beauty.
Well, we never pulled the trigger. I've been waiting patiently for the West Elm table to go on sale, but no bueño.  And you know that I'm not paying full price.  Well, I hardly ever pay full price. So, we never bought it. Instead, we decided to move the formal dining room table (a Goodwill find for $10) in for the time being.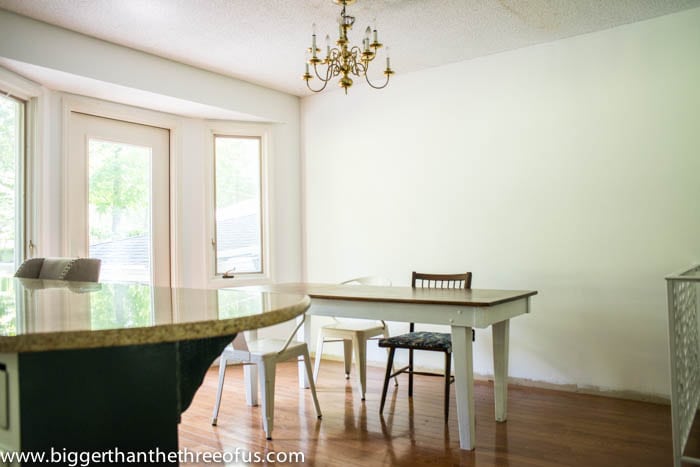 Luke and I both really like that table in there, but were definitely open to moving it back depending on what else we found. Well, I found us a table. I've been taking a hiatus from thrifting, but indulged the other day and I'm so glad I did.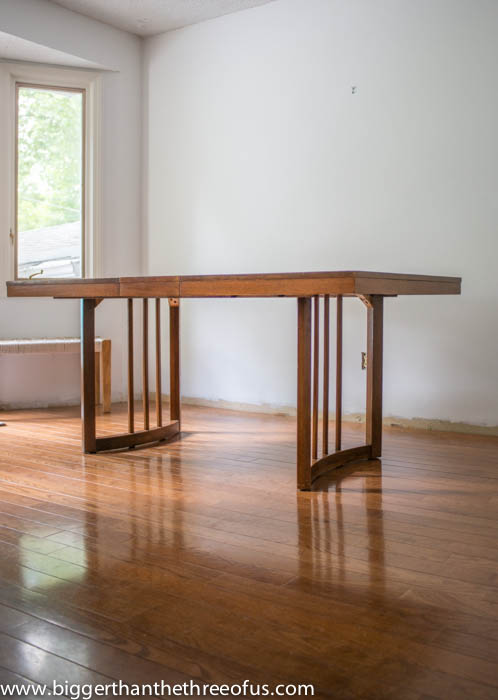 The legs first caught my attention. They are just gorgeous. Then, I looked at the price tag… $15?! Say what? I scooped the price tag off (does that work for your store?) of the table fast! The table legs sold me, but I knew it needed work.
I knew the color wasn't going to work with our flooring and it doesn't.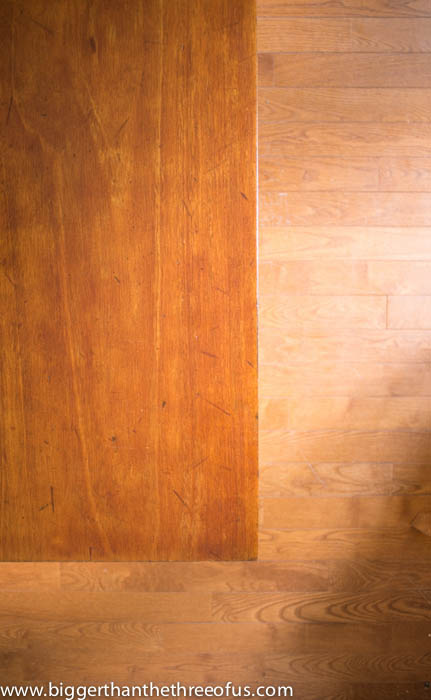 Secondly, it was so cheap because there is a pretty big burn on top.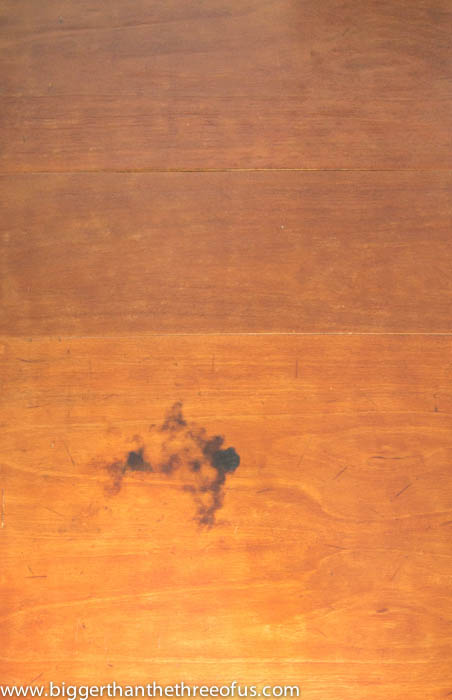 The burn doesn't look that big there, but it's about the size of a large plate.
So, we will for sure be stripping, sanding and re-staining this bad boy. I'm thinking a medium walnut color would look good.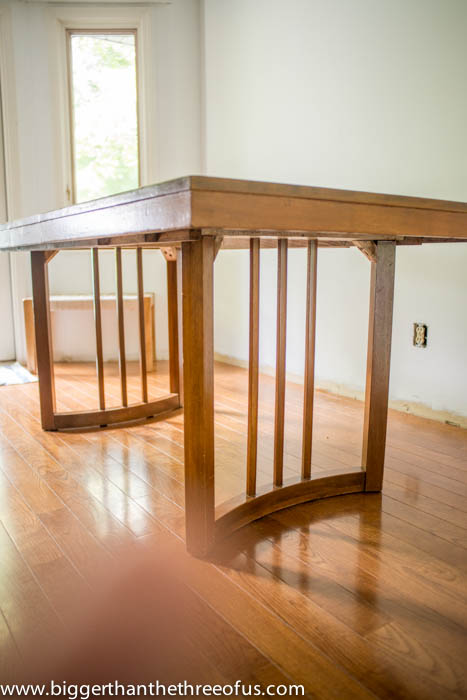 For right now, it's sitting in the kitchen with our old chairs. We are trying to finish off a couple of other projects before adding any new ones to the list.
But, I've never stripped anything… any advice or products to use/not use?