Ugh, you guys… the drywall process in our kitchen just wrapped up last night. Like, we have been without a kitchen since last Sunday night. Seriously, ten days of no kitchen is freakin' forever. It does look amazing though, so that's a good thing. I had a few posts planned this week, but with the kitchen project lasting four days more than expected… it's just thrown everything off. Well that, and I forgot it was spring break this week. Mom of the year, right?!
Today, I thought I'd come clean with The Ugly Truths – The DIYS That Were Tossed. Sometimes, I post a tutorial that I don't love immediately but I see value in the process. Sometimes, I post a project that I like when I finished but don't like after I've lived with it for awhile. So, today, I thought I would round a few of these up.
Do you remember this Crate and Barrel inspired circle art?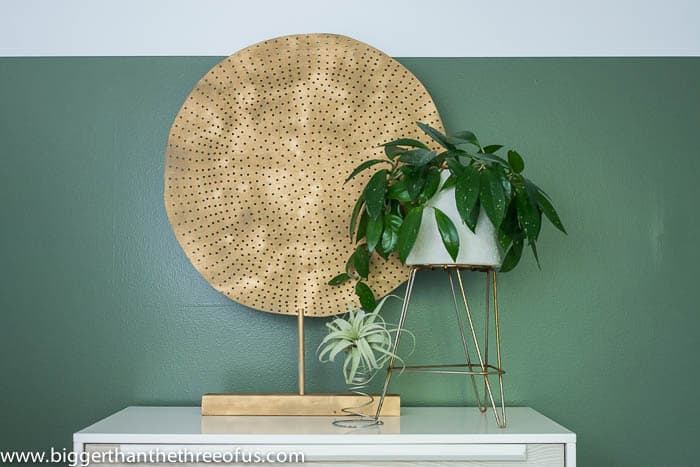 Well, I liked this project quite a bit when I did it. Actually, I still like it now, but I couldn't get the original out of my mind.
Luke ended up getting me the original piece for Christmas and I just love it. The quality of the brass is just amazing and no amount of wood working skills (like the DIY version) are going to mimic the brass plate of the original. So, my DIY went into the garage sale pile.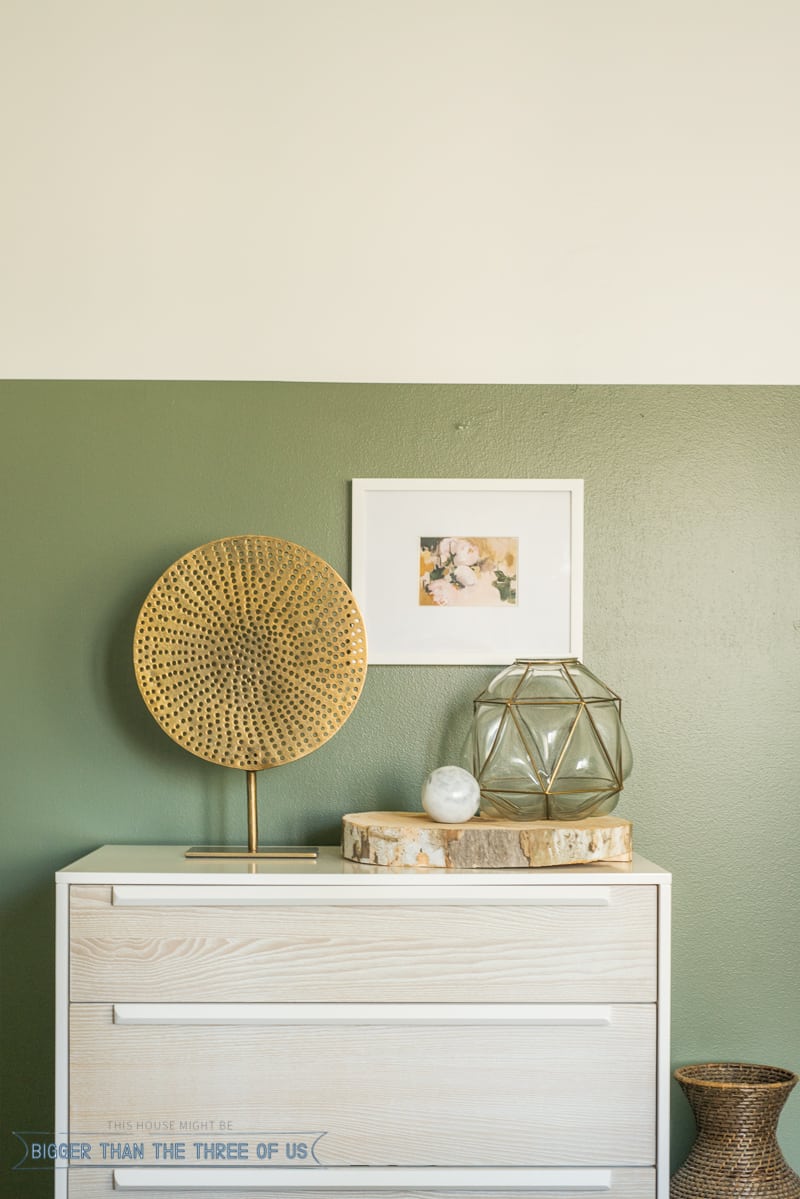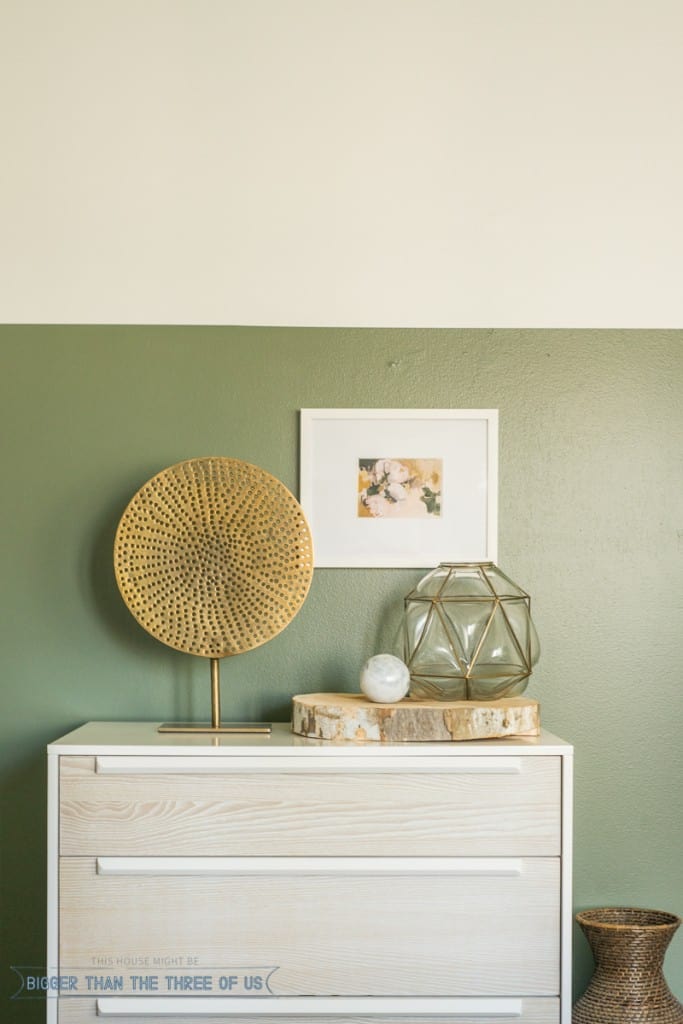 *Affiliate links below. Click to read my full disclosure policy.
Medallion Circle Piece   / Dresser  (similar) / Wood slice (similar) / Terrarium (similar)
This next DIY, the DIY Ombre Wood Art, actually turned out really good in my opinion. The overall style and my dresser styling are the the parts that just don't fit. I think the project, overall, was a great idea, but I think I totally missed the mark on how it translated to my personal style.
Honestly though, this project is still sitting in the closet. I can't seem to part with it.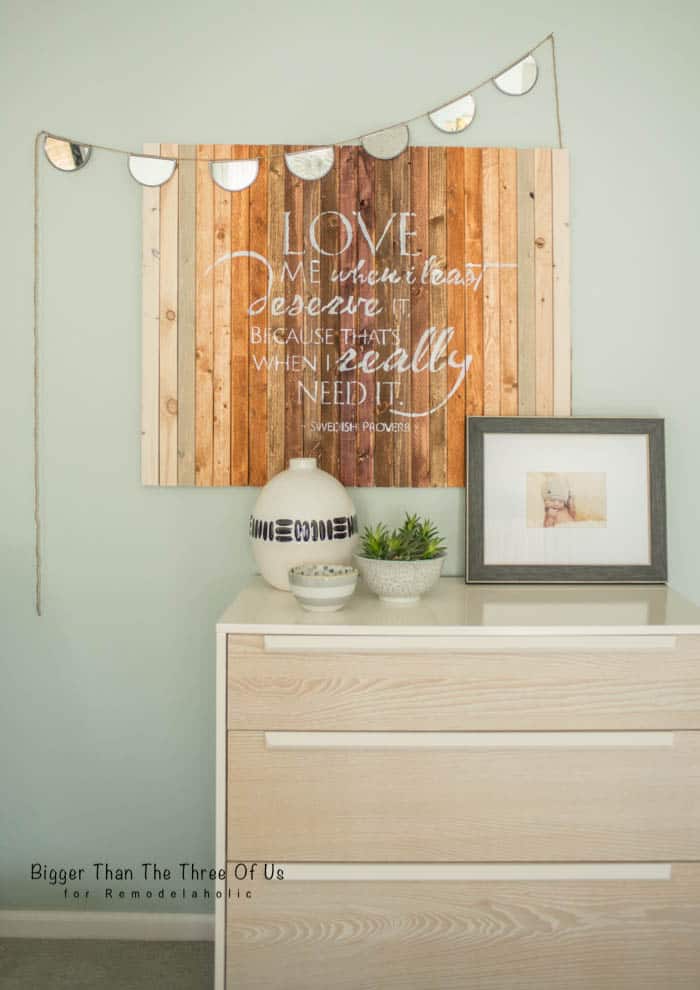 Mirror Bunting / Decorative Bowls
Last but not least, this DIY Light.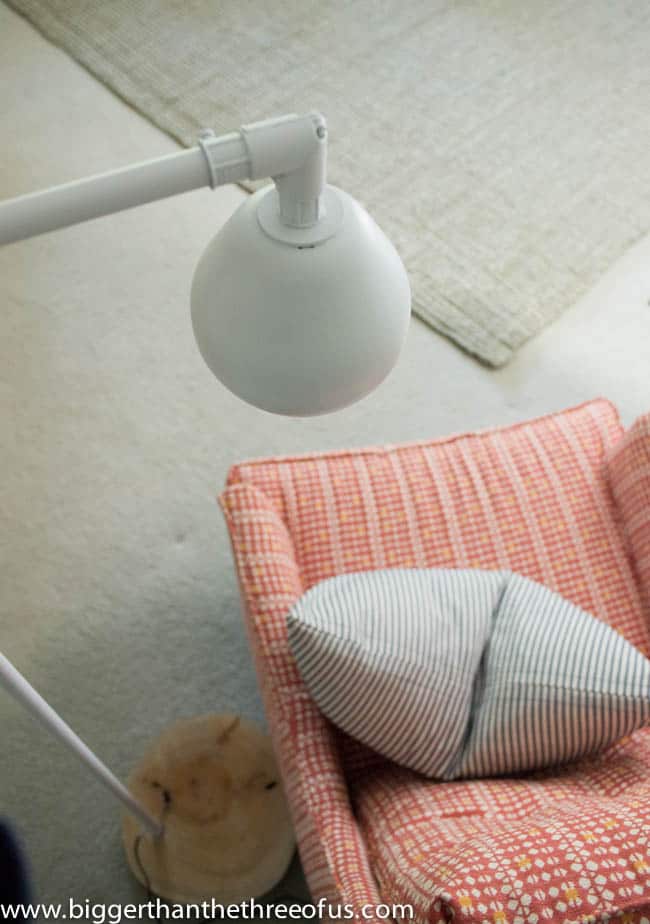 The light looks good, it does. But, when it comes right down to it… I think I'm moving on to less DIY'd stuff and more to quality. The quality is definitely lacking. Not that there's anything wrong with that necessarily, but I'm ready for a change. So, there you go. How many DIYs have you tossed out? Am I being crazy?
I'm signing off for the weekend. Hope you guys have a great one.