Put together this glass frame shadow box to make a framed book for your walls!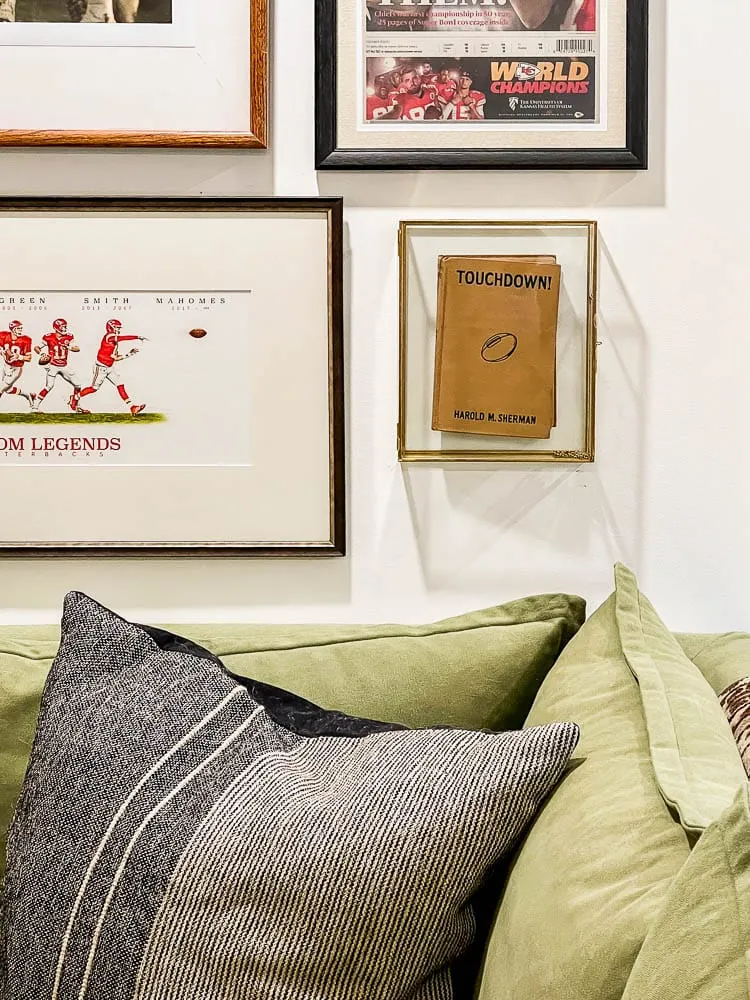 Creating a non-ugly man cave?
As I've been working on my sports themed room in the basement, the goal has always been to add unique pieces that feel like me but are also elevated looking. Meshing my personal style with football themed decor was a challenge to wrap my head around at first, but I've slowly been finding my way.
When I figured out how to frame the sports pennants in an acrylic box, I knew I was on to something in the space. So, when I found this gorgeous vintage football book on FB Marketplace, I didn't think twice about buying it because I KNEW I could make it work in my sports gallery wall.
I originally thought I would buy a book frame but then quickly decided that none of those fit my style and I wanted something more unique. Then, I had the idea of buying a glass frame and mounting the book to the frame.
Once again, that idea didn't pan out as I couldn't find something that I loved and would work. I had inspiration again though as I thought through the idea. I have a vintage shadow box and a newer shadow box in different sizes and quickly wondered if I could find a shadow box to house the book. Ding ding ding. Let's get to the tutorial! It's super simple and looks so cute!
Glass Frame Shadow Box Hack
*I'm calling this a hack instead of a DIY shadow box because you really just put the pieces together instead of making a frame itself. Still though, it's a great idea and one that I think you could put your own creative spin on.
The book framed project just takes three supplies!
Affiliate links below. Thanks for supporting this blog. Click to read my privacy and disclosure policy.
Supplies needed for framed book
Book
Glass Frame
Command Strips
Unique Photo Frame How-To
Open the glass door of the shadow box.
Make sure your book fits in your glass frame.
Peel off two command strips and press firmly on to the back of the book.
Peel the backing off the command strips and attach the other side to the inside of the glass frame.
Tuck the chain inside the frame and close the door of the frame.
Place two more command strips on the outside of the glass frame (hidden behind the backside of the book cover).
Peel the backing off the command strips and attach to the wall.
Check out the video of this glass shadowbox hack: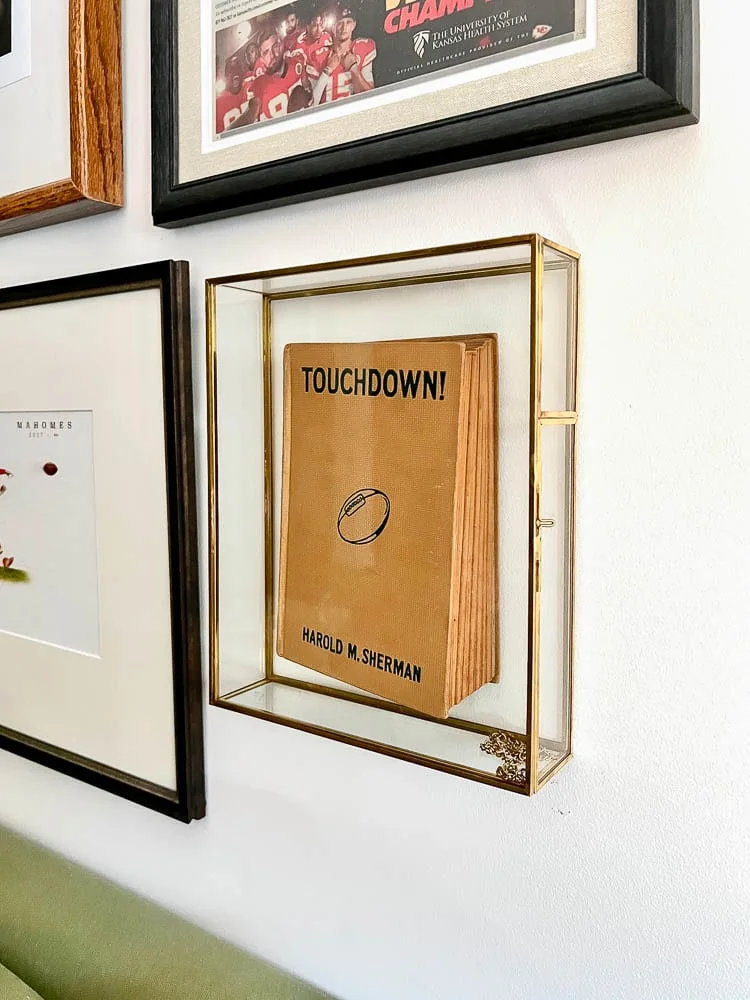 I think this is a really neat idea for book frames. I can imagine older nursery rhyme books framed like this in a playroom or nursery.
Or, here are some vintage sports books to help inspire you in a sports themed room.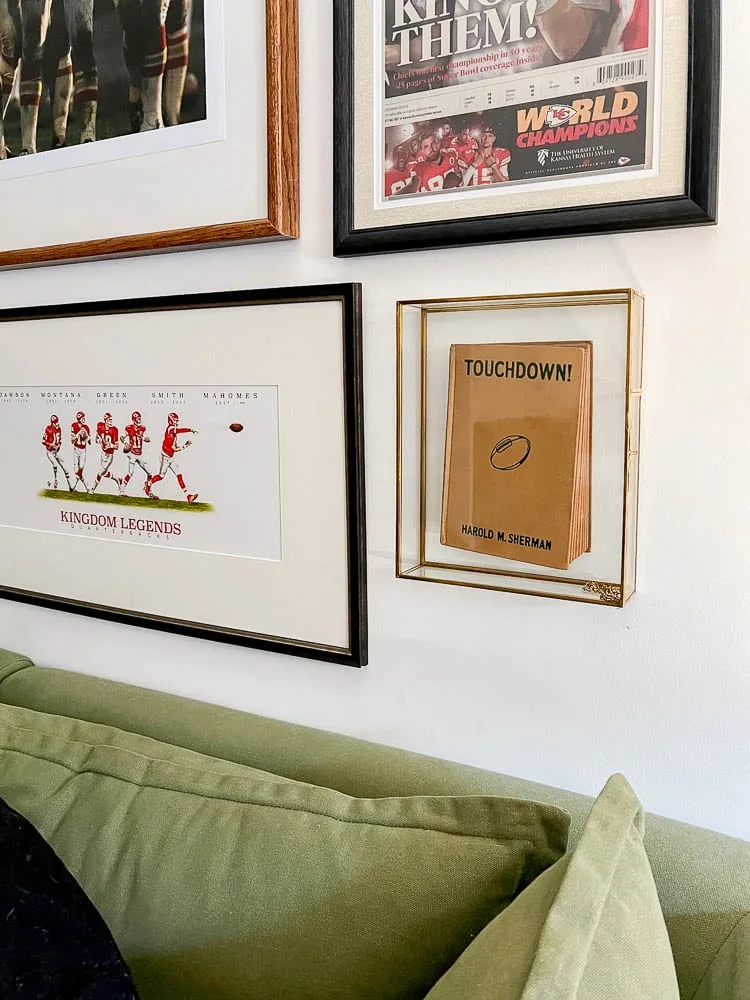 Can't wait to share more of our basement gallery wall with you! There's another two or three pieces on the wall that are a bit unusual (kinda like this one!).