I revealed my new Mid-Century Master Bedroom a few weeks ago. It hasn't changed a bit since then because I just love it so much. But, if you are newer reader (or listener) then you probably haven't been around for the many different iterations that my vintage, modern master bedroom has gone through.
Vintage Modern Master Bedroom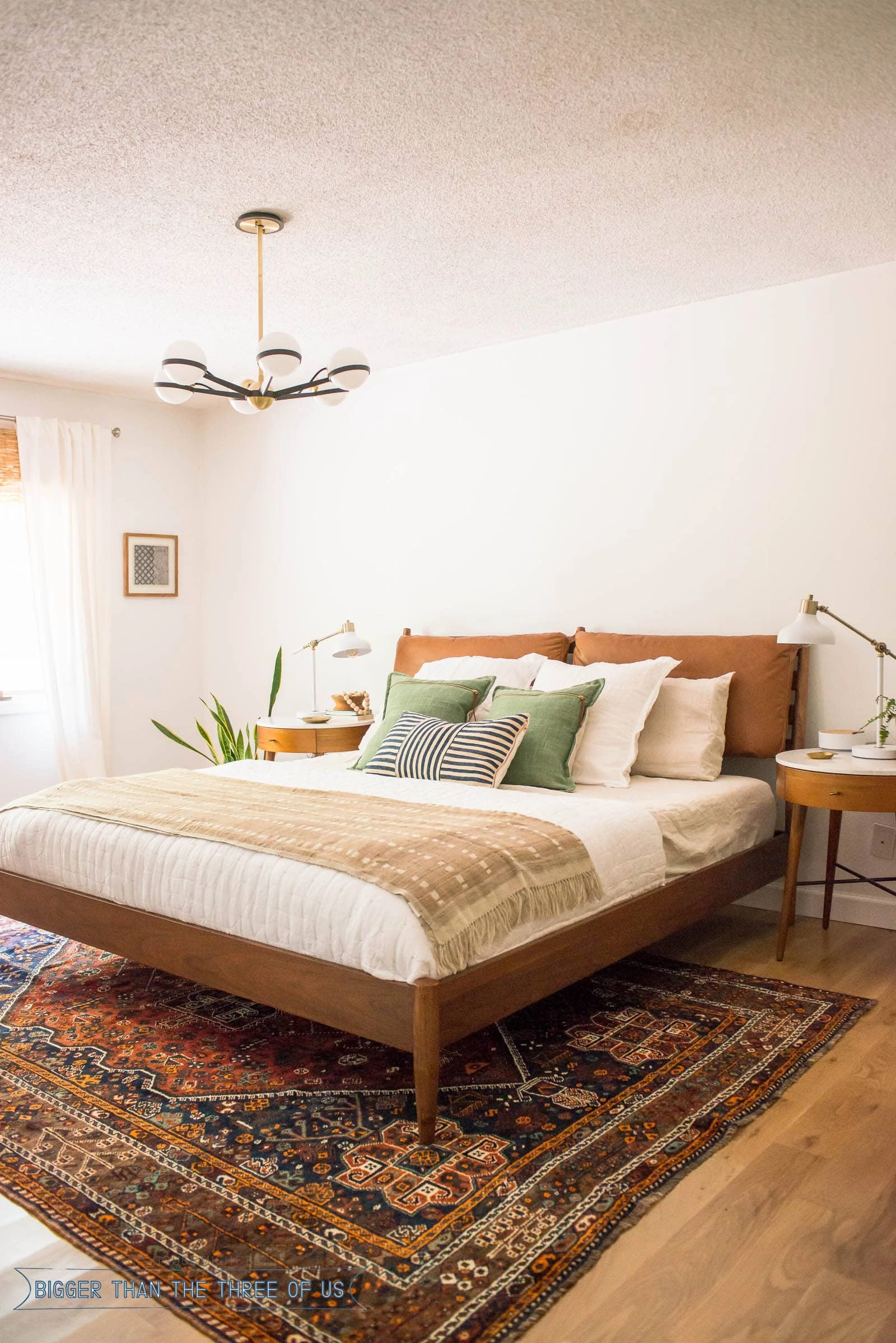 Listen below or find us on your favorite podcast app: iTunes, Stitcher, GooglePlay and Overcast.
Your master bedroom should be your oasis, but many times, it takes a backseat to other rooms in our homes. In today's show, I talk about my Mid-Century Modern Master Bedroom and how it's finally a place that feels like a retreat. You'll hear how each DIY step got me closer to my dream space and also how you can make steps to create your own dream bedroom!
In today's chat on my bedroom, we talked about:
You can find us on our blogs or connect with each of us on Instagram:
We'd love to hear your questions and thoughts! Join our Facebook group here and email us at [email protected].