How was your weekend? We had a pretty good one. We had family time, house-working time, good meals and even a few hours away on Saturday (kid-free) for wine-tasting. So, yep, I call that a pretty good weekend.
One thing that we wrapped up this weekend, was a little project (a DIY Towel Rack Hanger).  I had this towel hanger on my "buy" list for quite some time.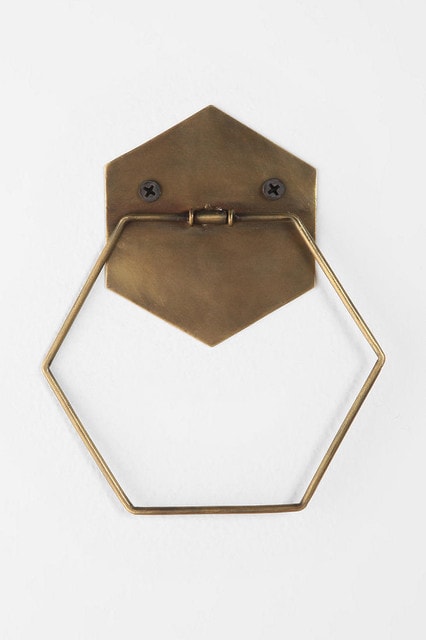 via
$14 for that towel hanger is a good deal, but I never pulled the trigger. Well, a few months ago, our towel hook fell off the wall and broke and I finally decided that I have had enough of not having a towel hook. To be fair, this bathroom sink doesn't get used very often. Catty-corner to it is another bathroom area (with a sink, shower and toilet). So, that is the sink we usually use. But, not having a towel there is annoying when we do wash in this one, so I decided to change that.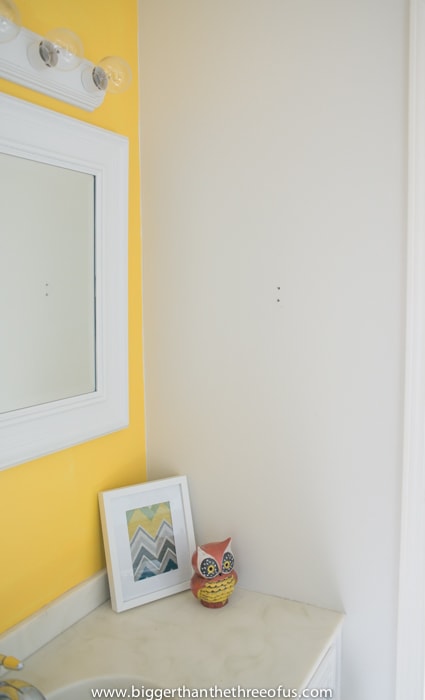 I could have bought the towel hanger above and spray painted it, but I went a different route. Do you have a wire clothes hanger and a scrap of leather? If so, you have everything to do this. =)
I'm going to let the pictures explain the process for the most part.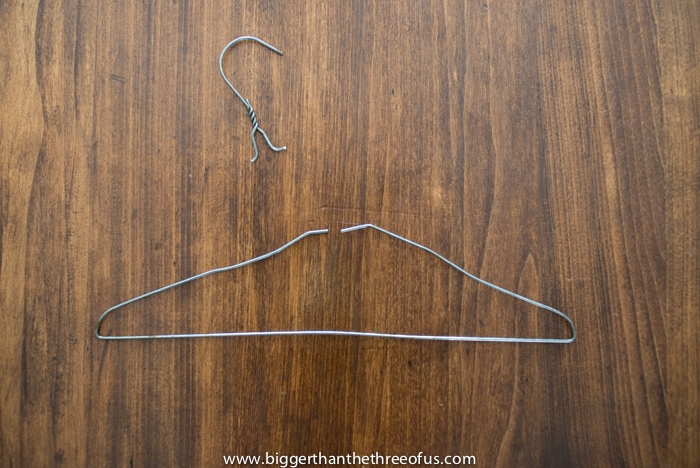 Straighten out your hanger and then start making your bends (we bent at 4 inches all the way around). One thing to make note of, it's best to start at 1/2 of what you want your lenghs to be. For example, we wanted 4 inch straight pieces, but we started with 2 inches and then bent so that we came back around to the top where we would have another 2 inch piece. The 2 inch pieces will get glued in to the leather hanger below.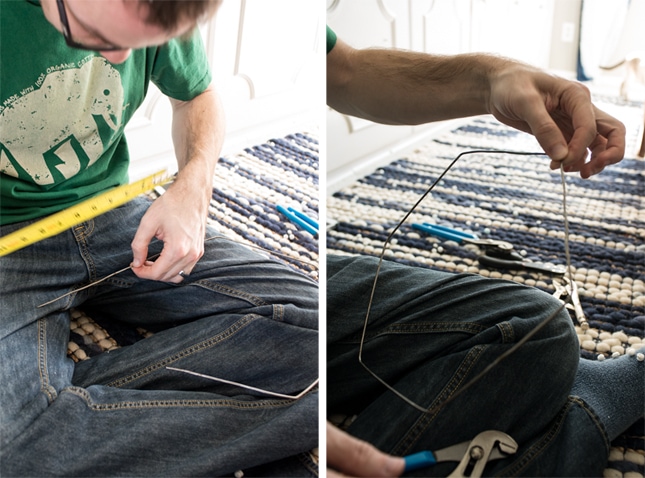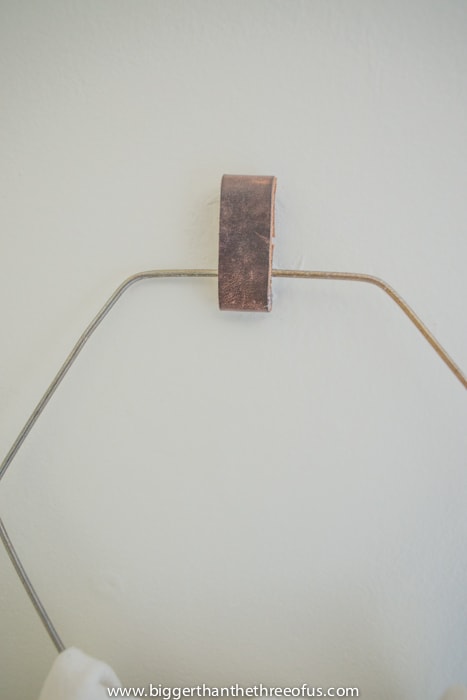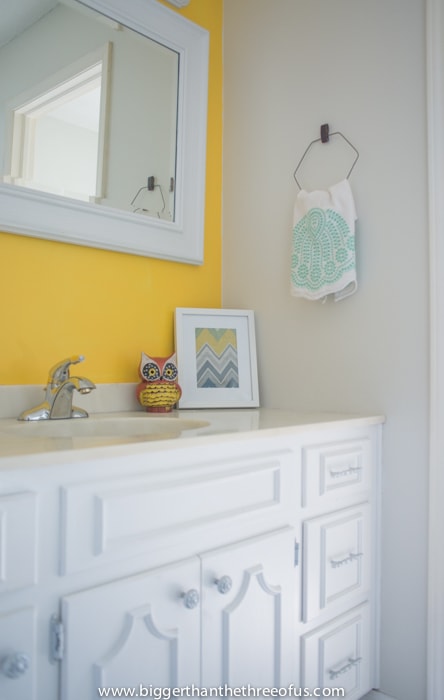 The bathroom hasn't changed much since I showed it last. We are still loving our DIY Grouted Vinyl tile and bright yellow wall.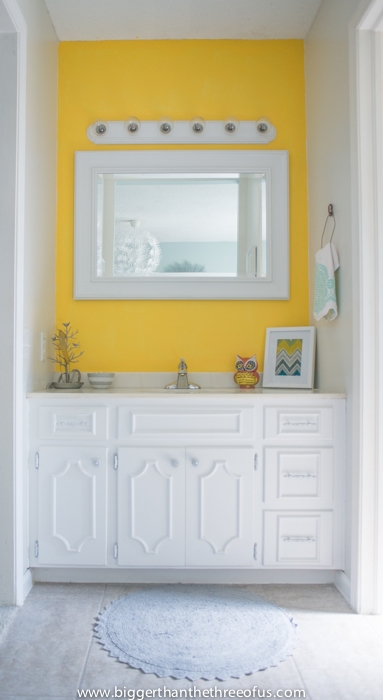 We did relocate the watercolor art to this small wall of the bathroom. I think it really works well between the bright yellow wall and the blue wall in the bedroom.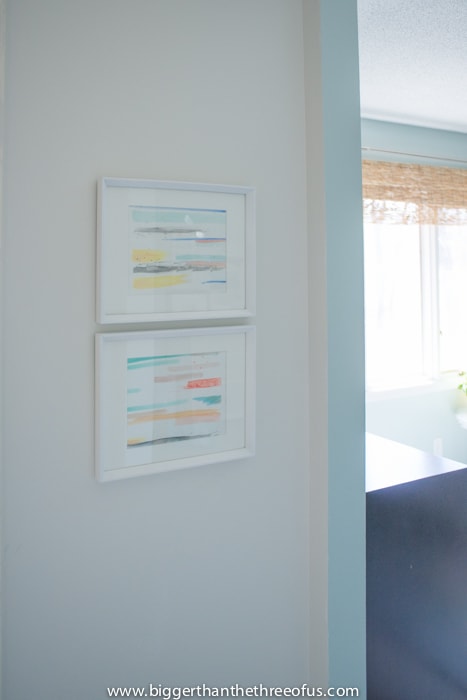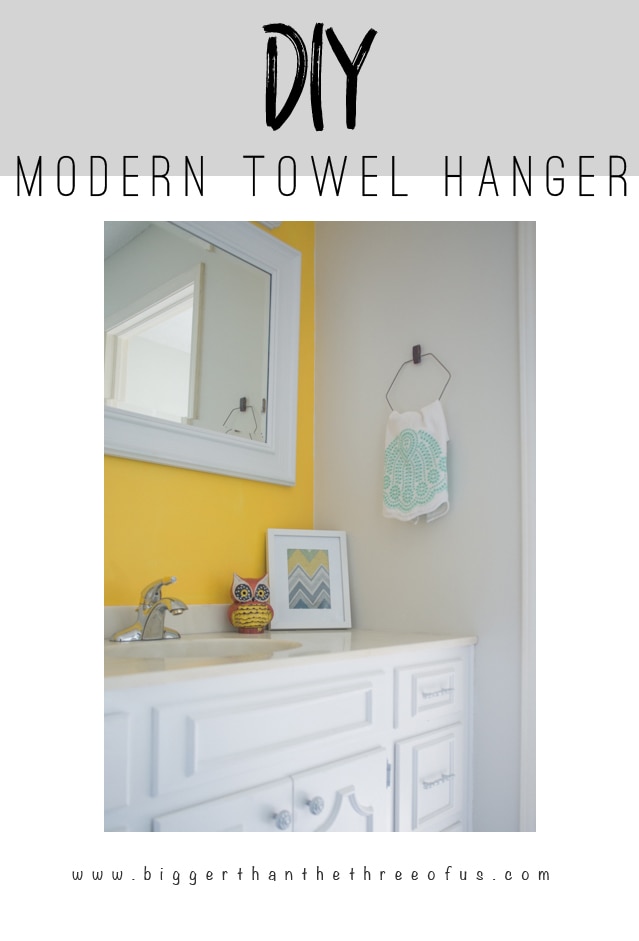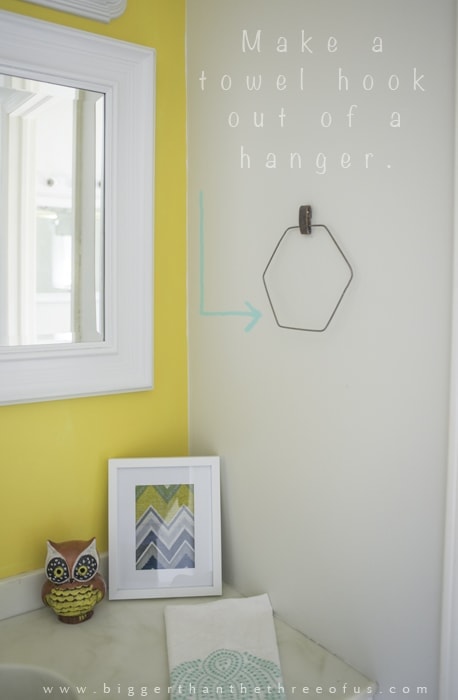 So, another up-cycling project. Crazy, right? Reusing what we have must be on my brain lately. As long as it works, I'm game.
 Linking up to these wonderful parties:
C.R.A.F.T., Rain on a Tin Roof, Project Inspire(d), The Makers, The Winthrop Chronicles, Home Stories A-Z, Work It Wednesday, Making Home Base, Fry Sauce and Grits, Liz Marie Blog, The Inspiration Gallery, Creativity Unleashed – The Bold Abode, Remodelaholic, Whipperberry, Tatertots and Jello, Spotlight Saturday, Link It or Lump It and Frugal Crafty Blog Hop.