I showed you the tutorial for the circle photo print on Monday, but I didn't show where I put it. We have a small little wall in the office (sandwiched between the door and double door closet) and it was desperately calling for something fun.
With absolutely no budget, this is what I came up with: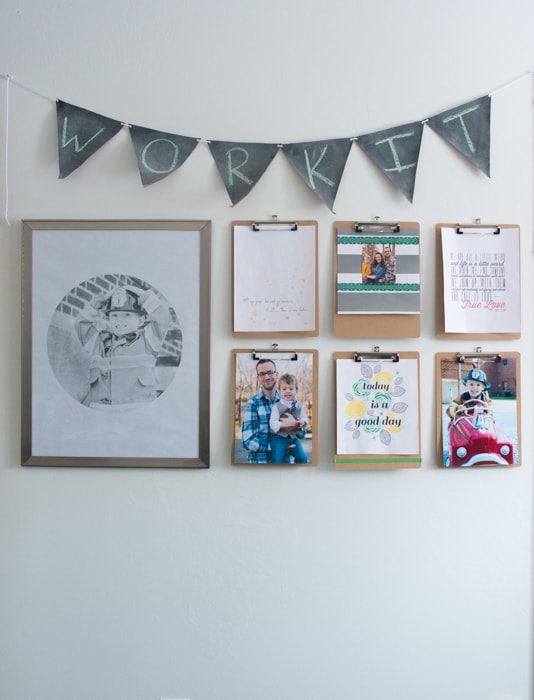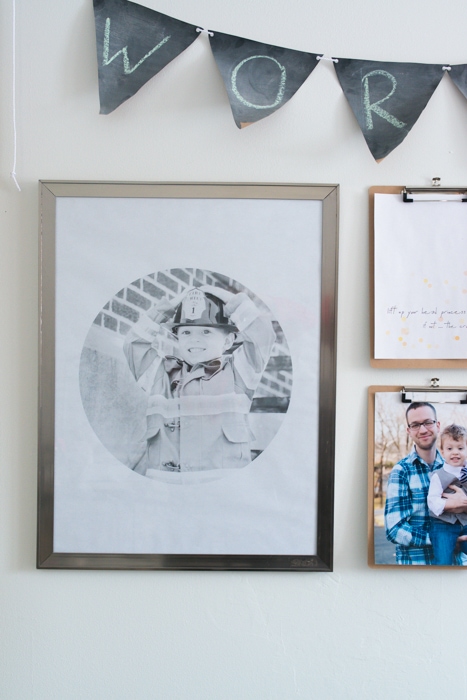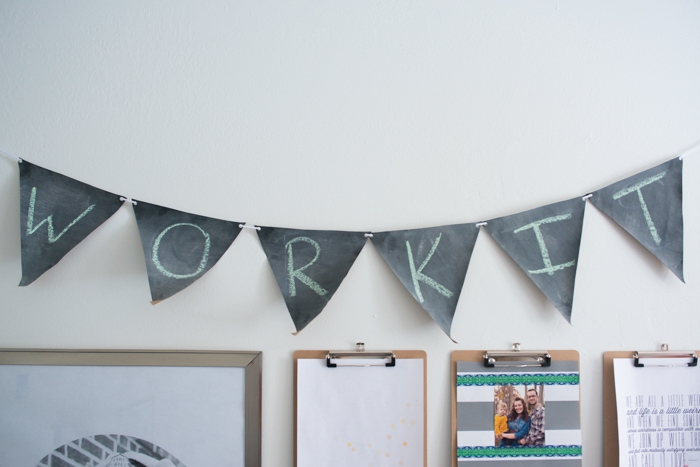 "Work It" has special meaning in our household. Greyson and I do a little dance and ditty to it. I love having it on the banner, because it's a reminder to be silly and fun. The banner itself is just butcher paper. I painted it with chalkboard latex paint and then cut out the triangles. I have extra triangles I can add to the banner if I want to change out what it says.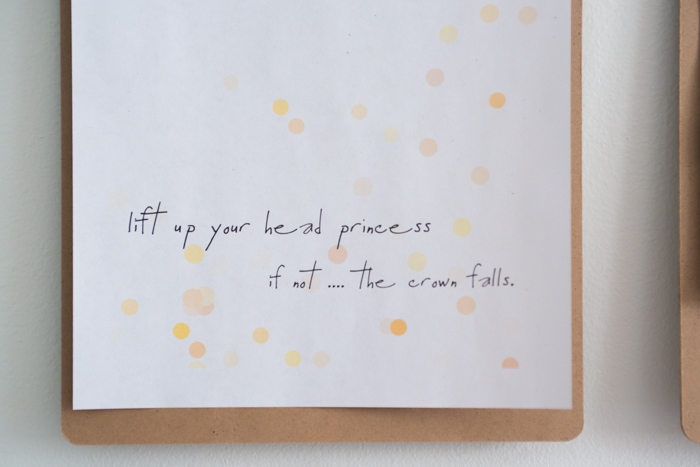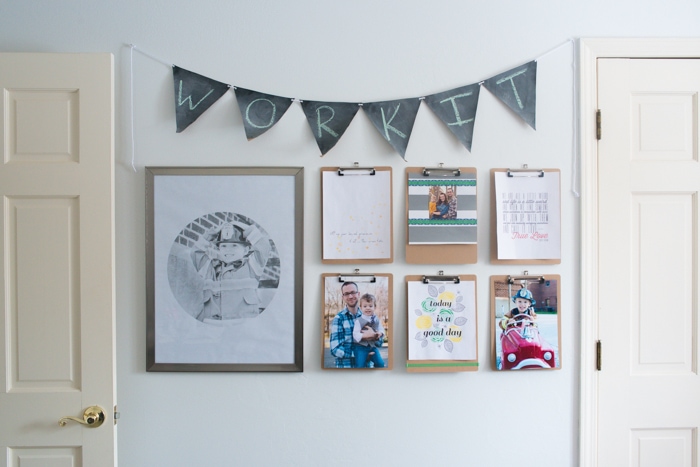 I did a similar grouping of clipboards when I revealed my DIY desk, so you can find the free printable links in that post.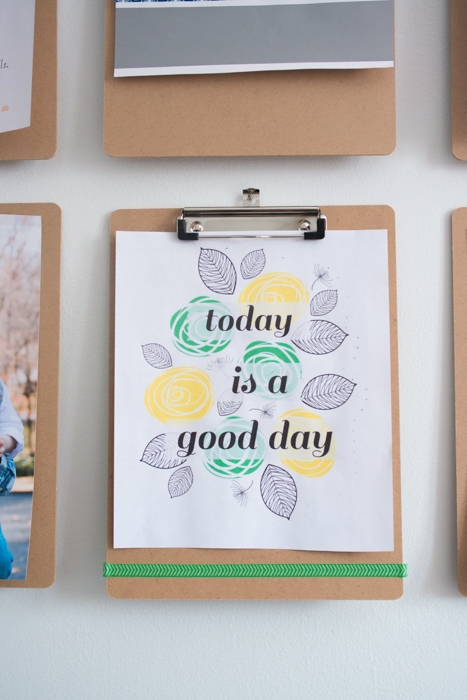 Total cost on this little wall was $0. Staples made a mistake on the order, so they gave the engineer print to me for free. I had the frames, paint and clipboards. Since the wall was completely bare before, I would say that putting this together is a huge improvement. Plus, it makes me smile…so I couldn't ask for anything more.