It's officially Week 3 of the $100 Challenge. This week it's all about the Drywall Repairs in the Small Master Bathroom Makeover. I promise that I did more than drywall repairs, but drywalling does take lots of time. Be prepared to see a bit more demo, drywall and more in the video this week!
Play catch-up if you missed Week 1 or Week 2.
Drywall Repairs in the Small Master Bathroom Makeover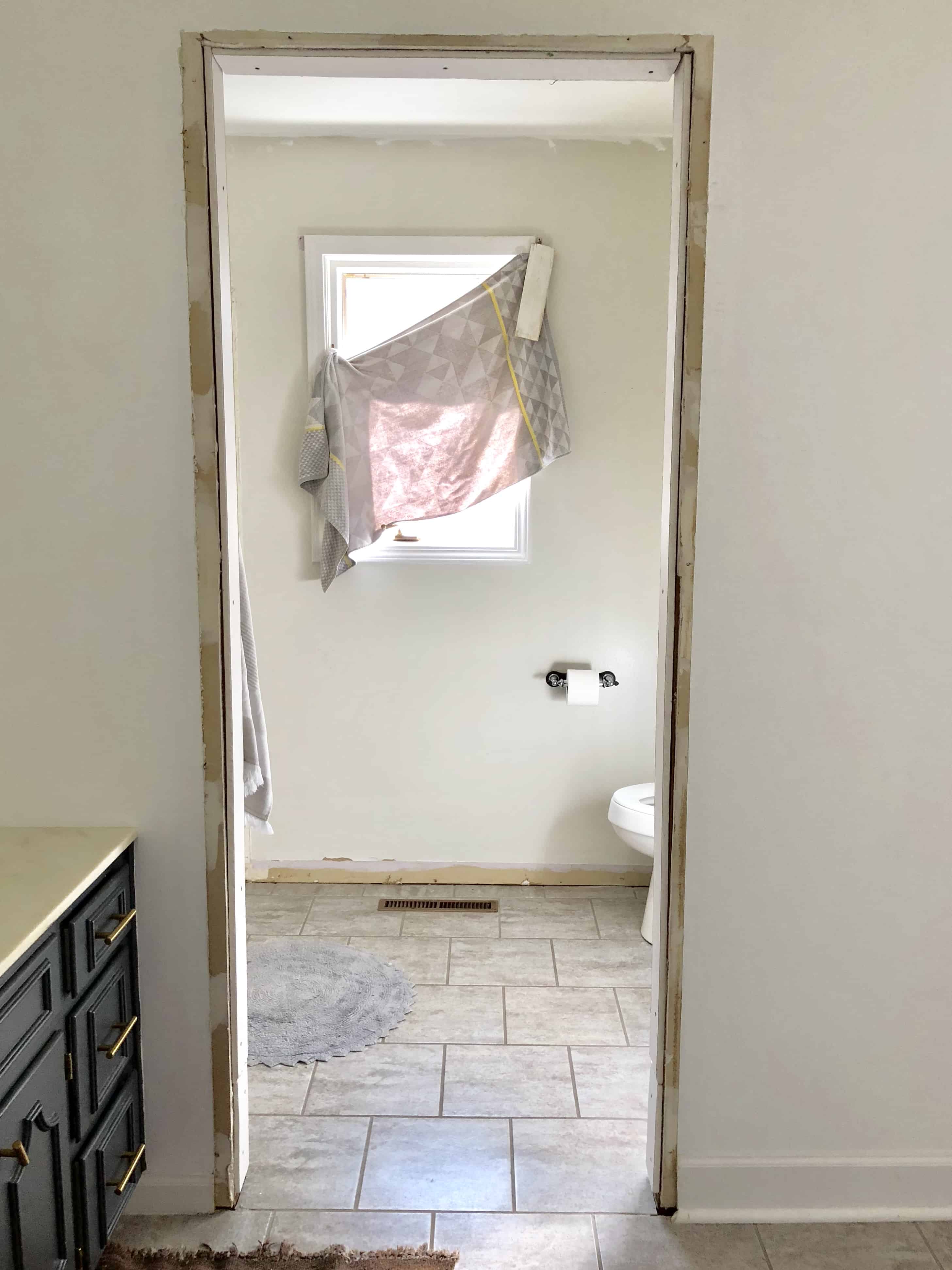 I'm sure the neighbors behind us have been loving our window treatments. They SHOULD love us though because if that wasn't up there, they'd be seeing more of us than they would wish to see. LOL.
As you can tell from these pictures, drywall has been put up!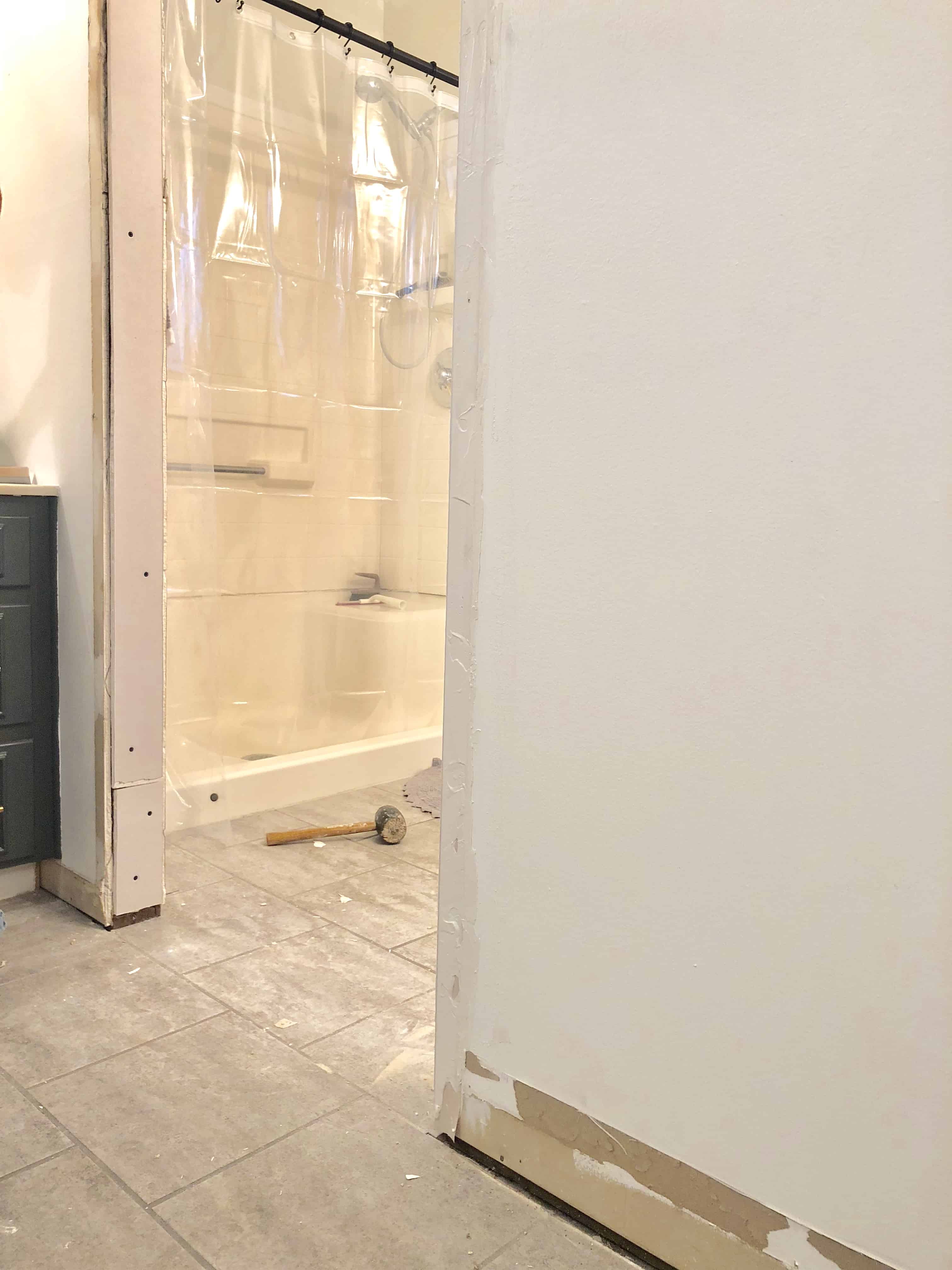 Watch how the week went down:

If you loved the video, I'd absolutely love it if you'd subscribe to my YouTube Channel.
So, lots accomplished, don't you think? The drywall process takes a few days so there was quite a bit of waiting for dry times, but still... I think we accomplished a lot!
Alright, let's talk about the budget.
My Budget is $100 
So far, I've spent:
Light Parts $30.33
Drywall Supplies $22.43
Bathroom Shower Rod, Rings and Liner $29.76
Extra Drywall Supplies $9.78
Light Box $3.38
Thrifted Shower Curtain $3.99
Bath Rug $16.49
= $116.16
So, yep... I'm OVER-Budget. I had to buy extra drywall supplies and I thought that my original light would have the wiring ran through a light box, but no! So, we are doing everything the right way and spending extra to get things up to code. BUT, I don't expect to spend a single cent more.
I have to say that I'm totally disappointed in coming in over-budget. I really thought I'd be able to do this makeover on $100. Whomp, whomp.
My goal though is to not spend a single penny more! Hold me to it, will you?!
Ok, ready to be inspired by all the other challenge participants?