If you are back and reading this, I'm thrilled to have you. If you have no idea what I'm talking about, play catch-up on Week One of the One Room Challenge where I shared the Entryway in all it's glory (did you read sarcasm there?). This week, I really want to focus on the Entryway Makeover Design Plan. 
I have a few different options and I'd love to hear what you guys think!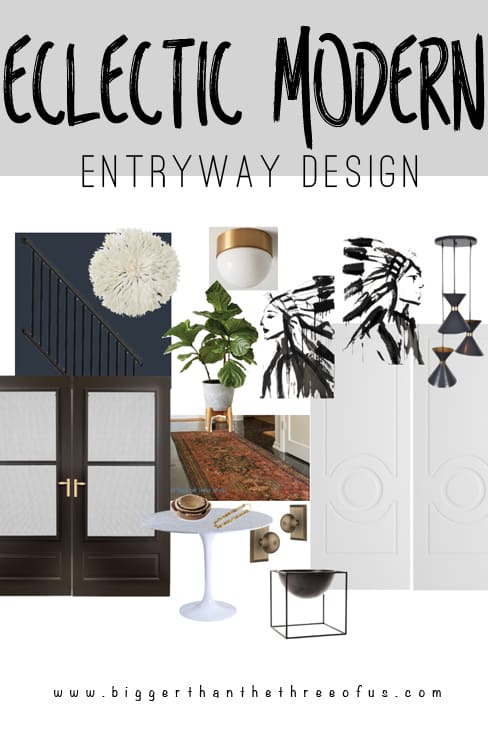 Let's talk about what's staying in the space.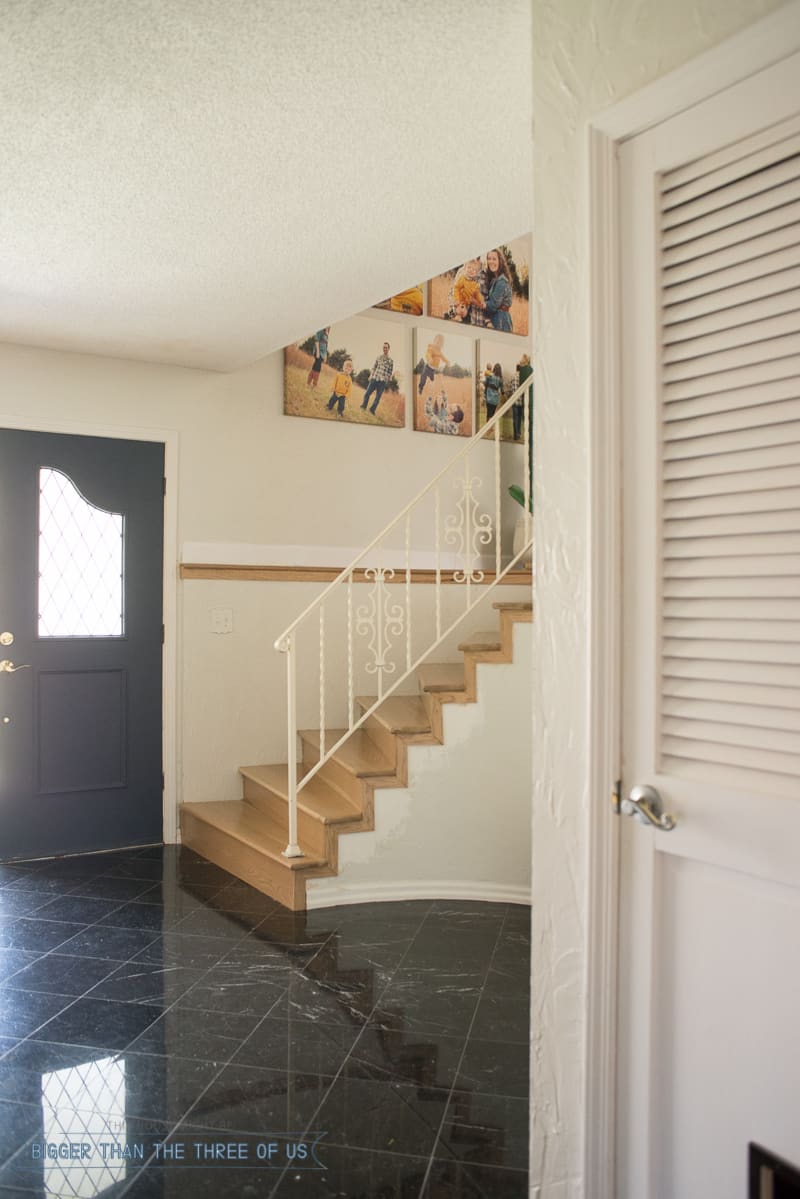 The black marble flooring is definitely staying. It wouldn't be my choice if I was putting in new flooring, but it's in good condition so it's staying. Another thing that's staying is the wall texture. It's all over the whole entryway space (even the loft) and we aren't tackling that. Can you imagine re-drywalling the circle around the stairs? Gosh, what a nightmare.
I hope to hide some of the texture by using a flat or eggshell paint.
Another thing that has to stay is the popcorn ceilings. Our popcorn has asbestos in it and we just don't have the budget to have it abated. We had our kitchen and dining space abated, and if you are curious check out my post on asbestos removal.
The last thing that is staying, for sure, is the railing. We have some plans to modify it and, after hearing some good suggestions last week, I'm hoping to convince Luke to try to take a saw to the scrolls. We shall see. But, it's definitely getting paint!
So, are you excited to see where I'm going with the space?
*Affiliate links below. Thanks for supporting this blog. Click to read my disclosure policy.
*Also, this project wouldn't be possible without the amazing sponsors below. I'm over the moon with the products that I have received and can't wait to see them installed within this space.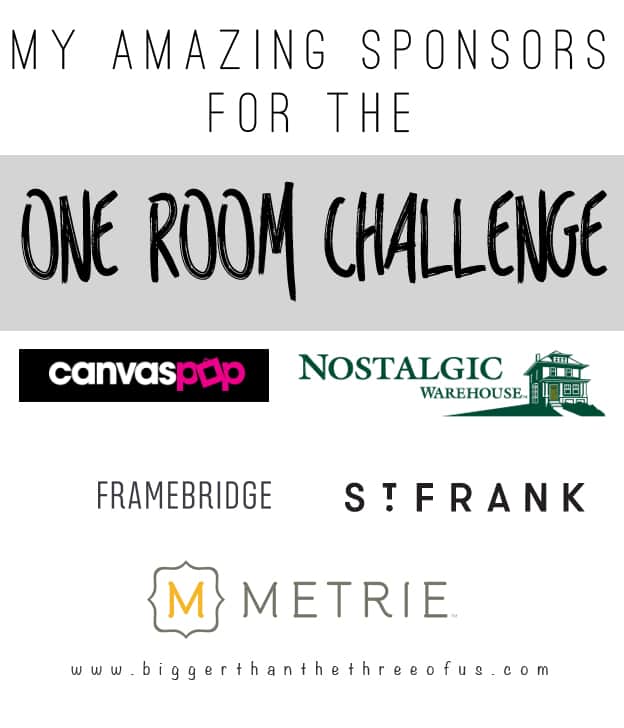 Canvas Pop | Nostalgic Warehouse | Framebridge | St. Frank | Metrie 
Ok, let's break the design board down.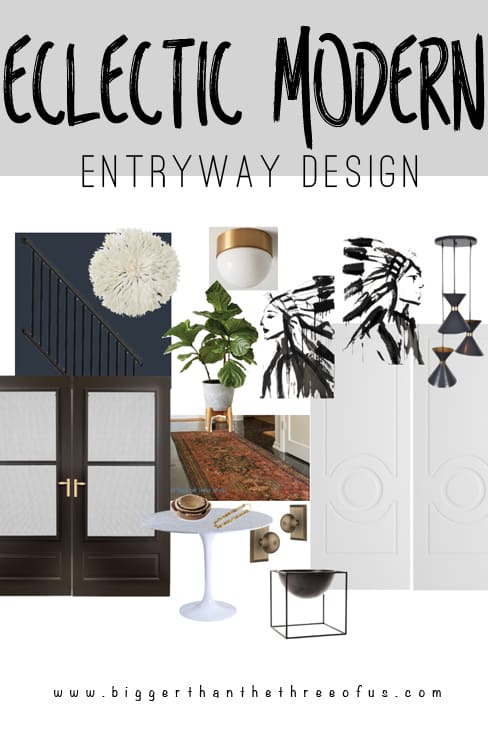 I'm working with a millwork company in town to replace the front doors. I haven't decided on the color for them. We are hesitant to do black, but would using the cabinet color from our kitchen be weird? It's a charming blue/black depending on the light.
For the lights, I'm doing something similar to this brass flush-mount and this black suspended light. I need to get on the light situation for sure!
Tall Planter - maybe something like this?
Low Dark Planter - maybe something like this?
Interior doors - I'm so excited to have received these from Metrie! They are just beautiful.
Art - Luke splurged on my birthday present and I got two pieces of art that had been on my wishlist for two years. The female and the male arrived last week and I just dropped them back off to have them framed.
I sent them off to Framebridge to have them framed in the Sonoma frame (same as the Taco Art in our kitchen) with a float-mount.
As far as a rug, I have two options in the house. So, I'll wait and see on that.
For a table, I'm loving this marble one but it's out of my price range. Not sure what I'm going to do about a table. Do you guys have a suggestion?
For door hardware, I ordered this set and I'm really excited to have them installed. They are BEAUTIFUL.
Juju hat, beads and wood bowls are coming from St. Frank. I think they will bring some warmth into the space and help make it feel more like a home.
Not on my design board is the top area of the entryway. I have some plans to modernize that space and will share that with all of you soon.
So, thoughts?!
Shop the Look