I've been thinking a lot about our rooms and what I would love to do with them. Some things are short-term and others are "would love to change that if we ever have the money".  I think sometimes, I get hung up on the things that I can't change so I decide to ignore them. So, today I thought I would talk about "How to Overcome Design Challenges".  All of us have them, so hopefully you will find some useful information in this.
1. Electrical Cords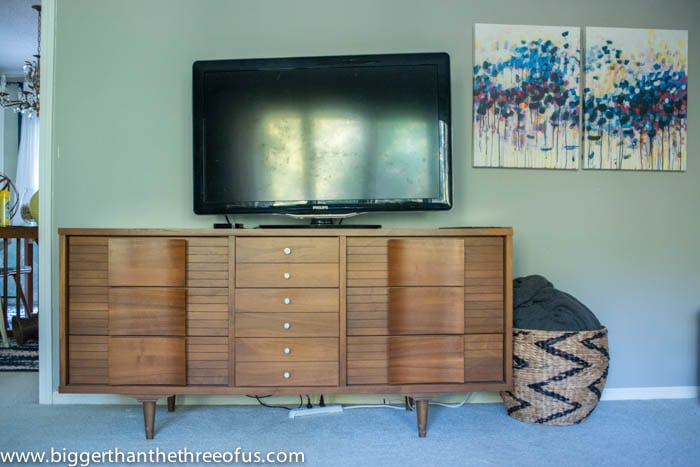 No one likes looking at electrical cords and sometimes they are harder to hide than other times. Sometimes, it's as simple as buying the right kind of electrical cord. Other times, it may be that you need to move your media cabinet  or route the cords through the wall. I showed you how to hide electrical cords the easy way in this post.
2. Older Carpet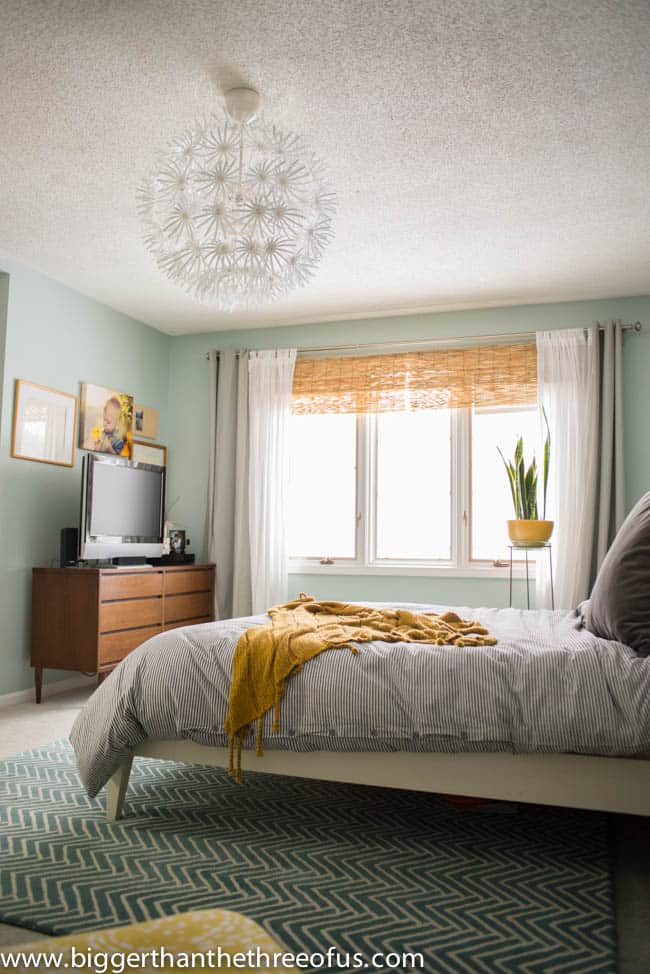 When you look at this picture, do you see the carpet? Probably not, unless someone points it out. It feels like that when you walk in the room as well. I would love to get hardwood flooring (wouldn't most people?) but, in the meantime, I was able to layer a rug and furnishings in the room to draw your eye up. If you stare at the carpet, then you know it's old, but because your eye is looking at everything else you don't even realize it's there. That doesn't mean that hardwoods wouldn't totally make this room look amazing, because they would. It means that I've found a way to work with what I have and "hide" the ugliness.
3. HVAC (Radiators, Ductwork, etc.)
A ton of people have ugly bump-outs with ductwork or baseboard heaters. There are a few different things you can do with issues like that. You can hide them, like Heather from The Heathered Nest did. She designed and built a bench seat/bookcase on top of hers. Totally adorable and you wouldn't have even known that there was an issue.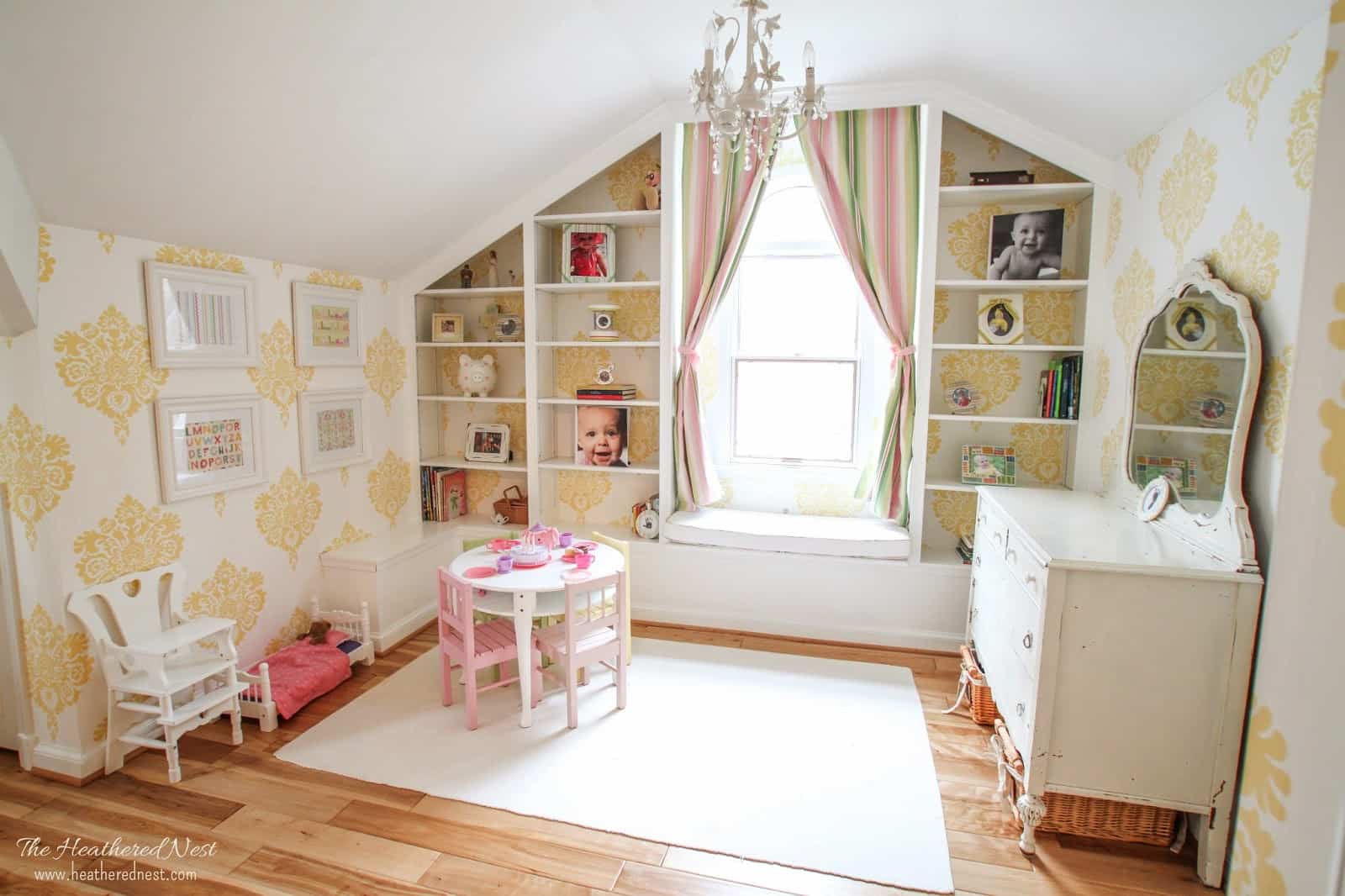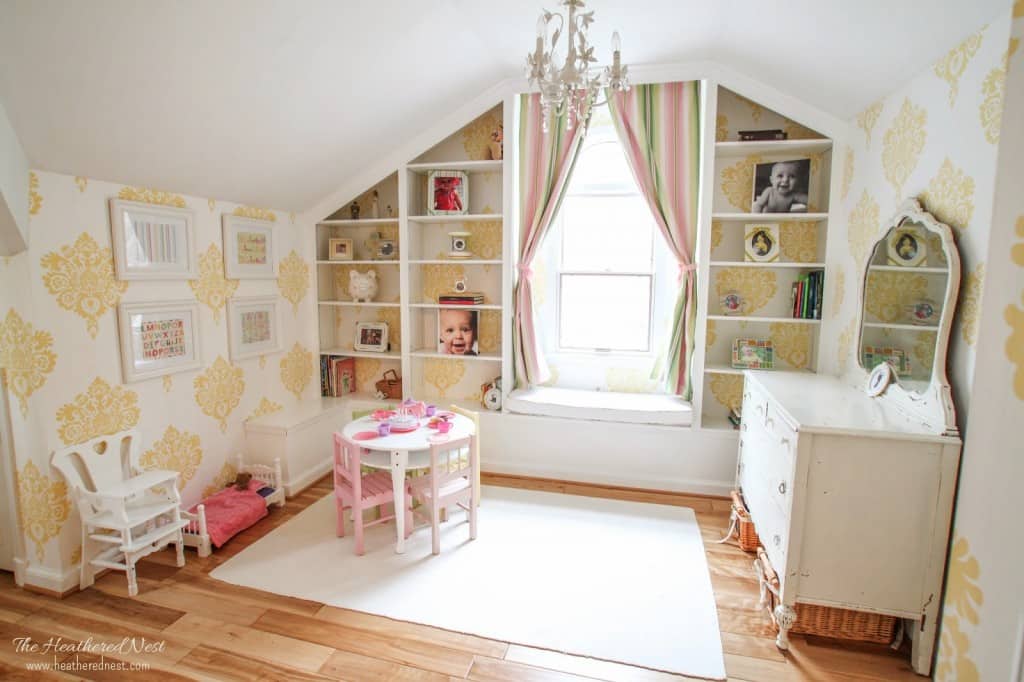 If you have a heater or cast iron radiator, then you can make it less obtrusive using decorative covers.
4. Irregular Wall Spaces
What do you do with irregular wall spaces? Well, I think you should play them up. Angela from Blue I Style built floating wall shelves in her space.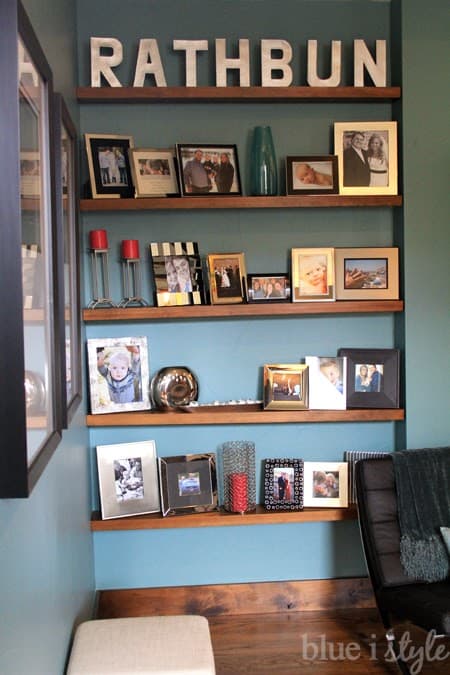 The shelves look like they were built in when the house was built. I think it instantly adds character and helps with the issue of the wall being further back than the wall right next to it.
So, no matter what your issue is, there are always ways to decorate around it. You just have to be creative!
I partnered with Castrads for this post, but all opinions and ideas are my own.