*Edited 04/05/2016 to add: There's a new HUGE post on this issue. Make sure to check out all the ways to hide those cords after reading through this post.
This is another installment of "Naptime Projects." Basically, as its name implies, a project that can be completed during one nap. This project has been on my mind for 6+ months! Can you believe that something that can be completed in an hour or so just never got done? Man, I hate those types of things.
Alright, let me back up. We have moved our television and console around a few times, even changing consoles completely. We finally found a set-up that works for right-now (until we find the perfect console). The "console" that we are using is actually the sideboard from the dining room. The sideboard has higher legs than our previous console so you can see underneath it.
Do you see my issue?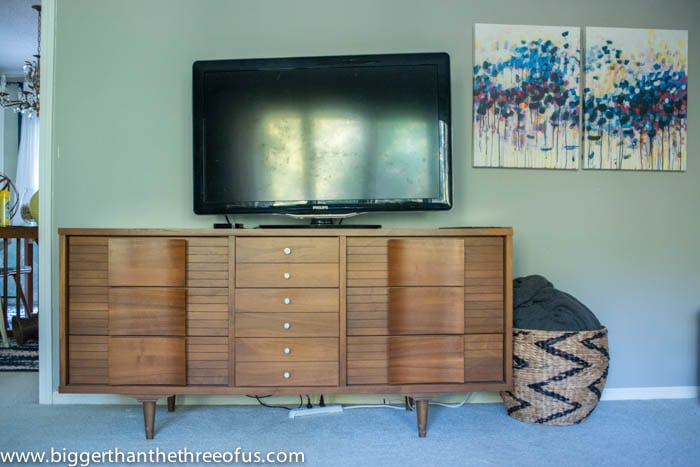 THOSE CORDS!!
Part of the issue of not taking care of it was that I never sit down to watch tv until after the little guy goes to bed. By that time, I'm done with projects and cleaning. So, every night I get reminded about this ugliness but never take care of it. Well, last week I actually remembered during the day and started working on it.  My set-up ended up being pretty easy.
*This post contains some affiliate links for your convenience. Click here to read my full disclosure policy.
First thing that I did was zip-tie the cords together. I did that in three different spots with multiple different cords.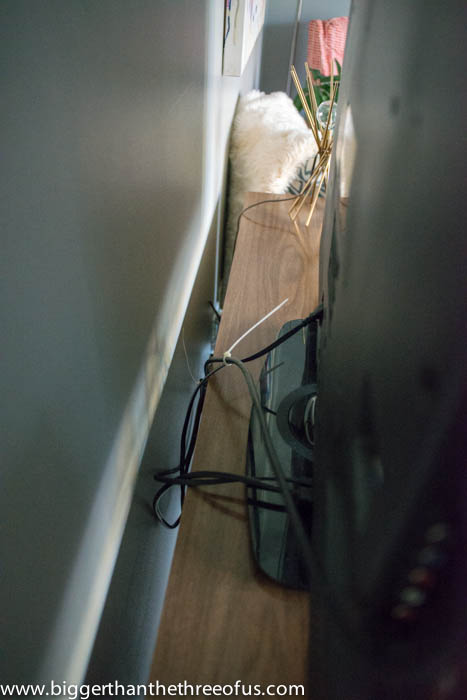 The second thing I did was to hunt the house for a multiple prong electrical outlet that either would mount to the wall (with holes for screws) or plug directly in to the socket. I found the latter one.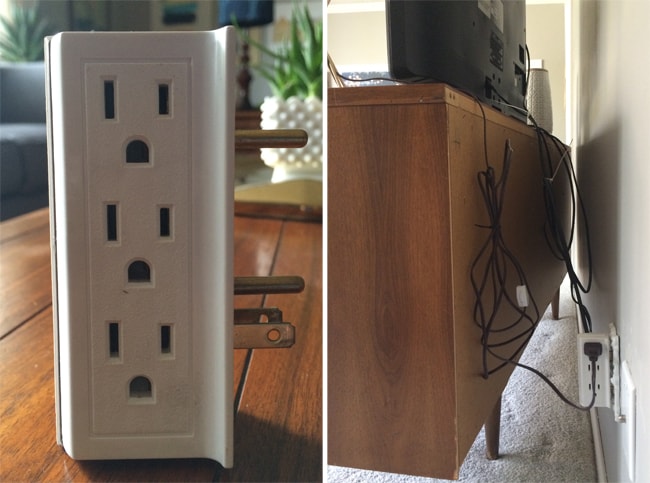 With those two changes, the cords were no longer visible. It seriously makes quite the difference not seeing that extra junk. Then, I motivated myself to decorate just a bit on top of the console and, low and behold, that helped as well.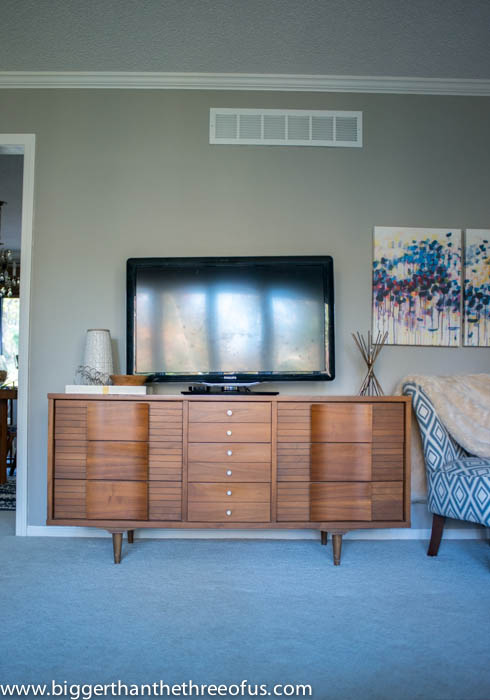 If you want to get your media console organized, you might want to get:
– Zip Ties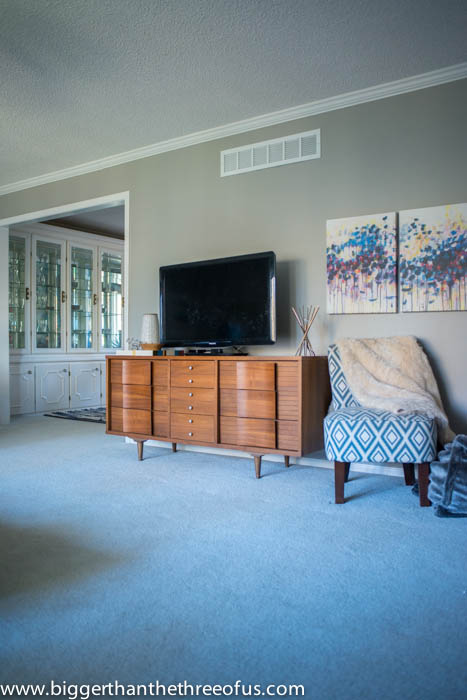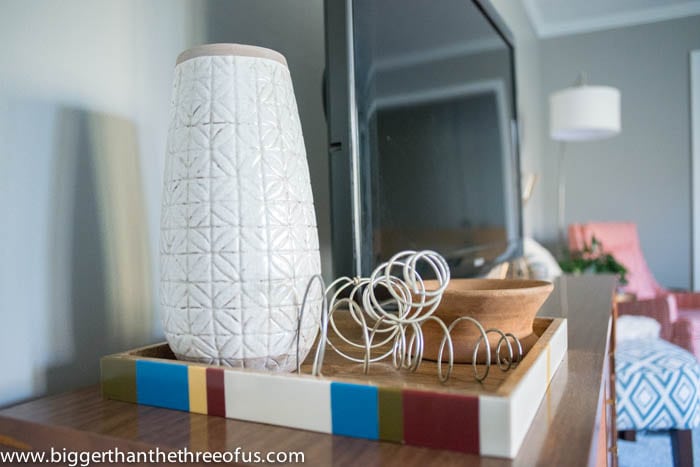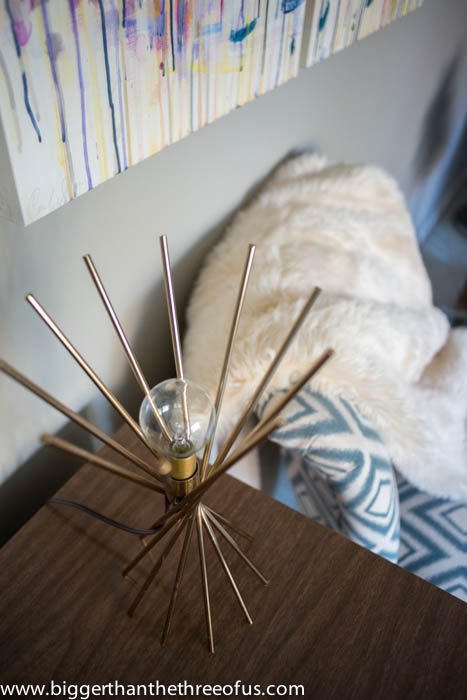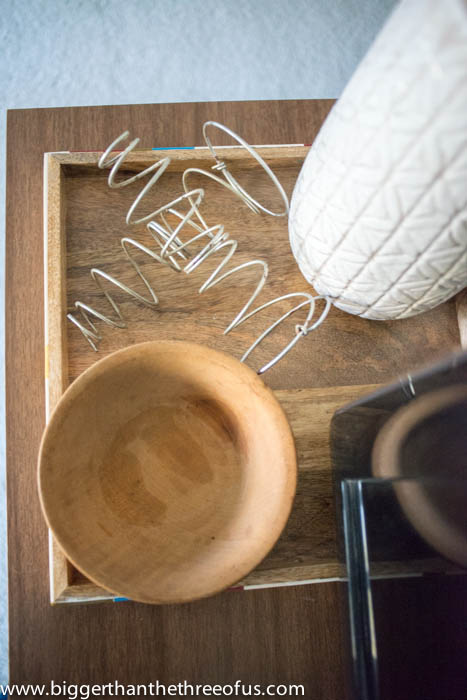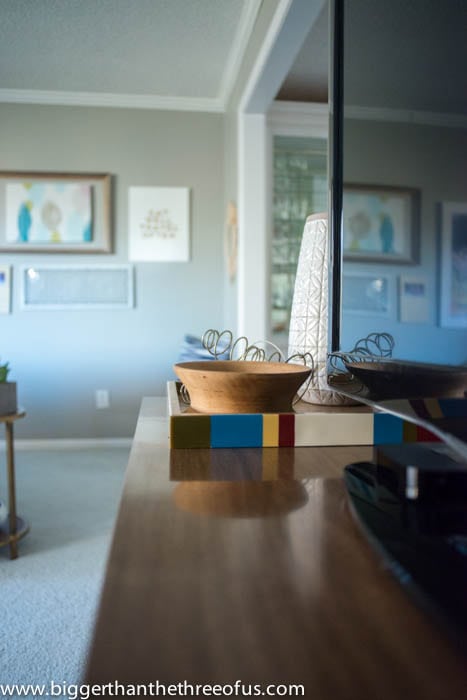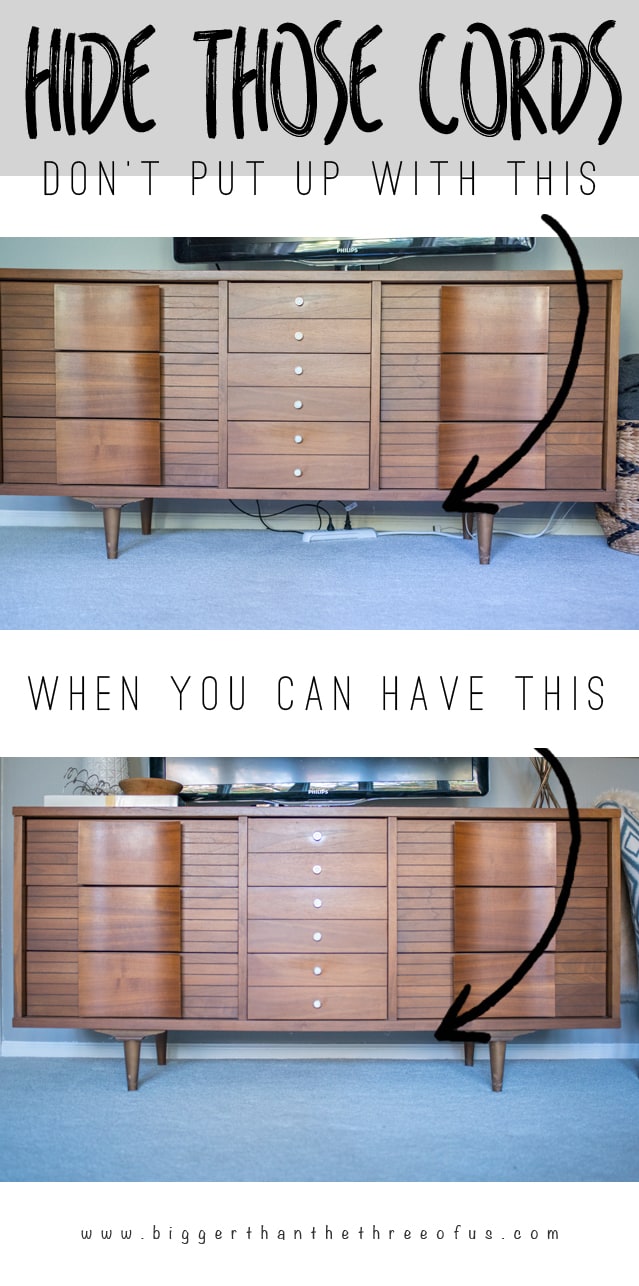 Seriously, hiding tv wires and all the other stuff around your console looks so much better! Just do it!
It seems pretty silly, but it's just one of those things that helps make spaces feel put together and clean. Also, I pinned this awesome trick for mounting electrical power strips and thought I'd share.