Make homemade pickles with this quick pickle cucumbers recipe. I love good bread and butter pickles, but cucumbers and onions pickled are even better homemade.
I don't often share recipes, but I do love good food. We have a few things that we love to make and I thought it was time to share them with you all!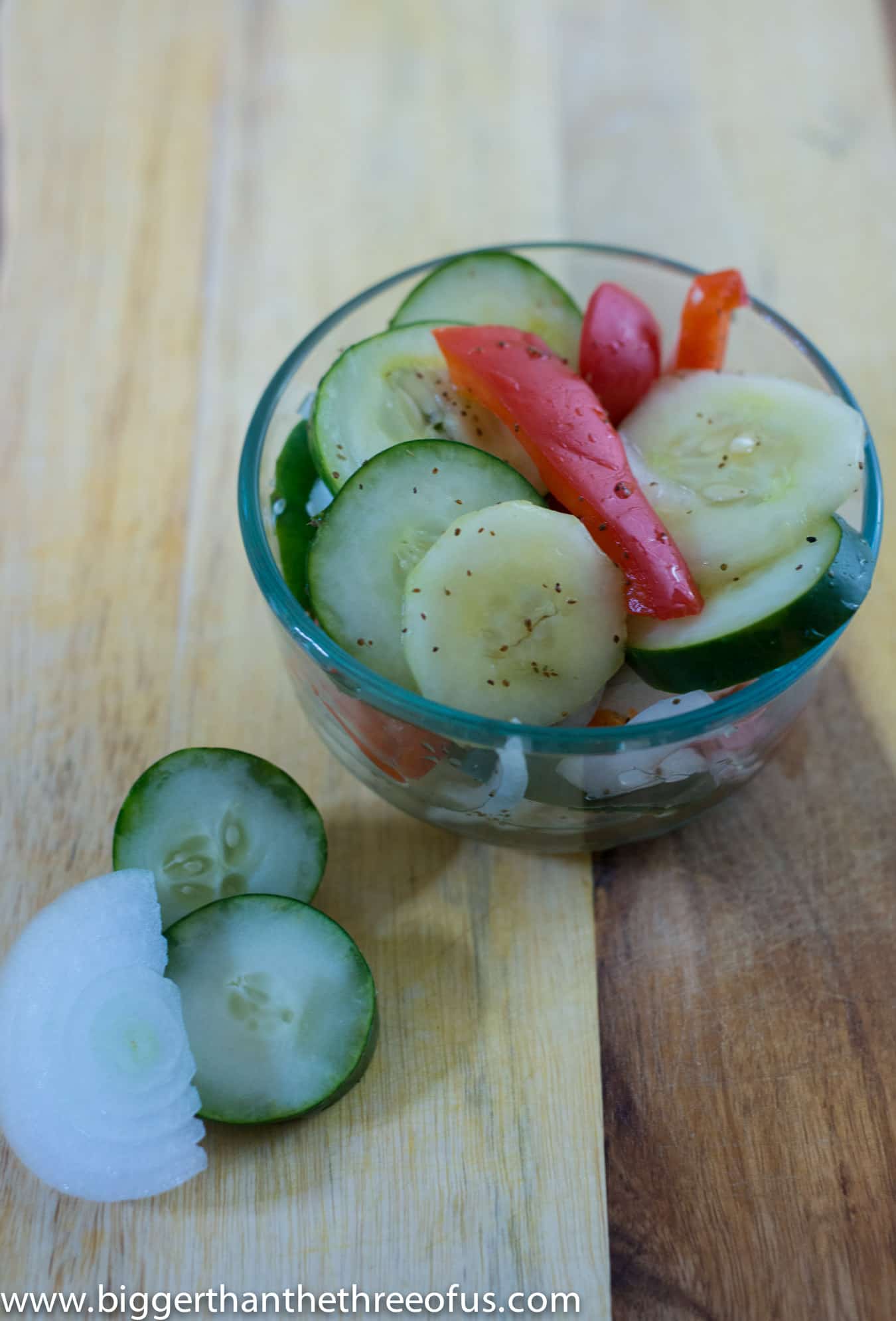 Making bread and butter pickles
Growing up, my grandpa had a big garden every year. He would can and make pickled cucumbers and onions and play with the variations on sweetening them, adding cloves, or other seasonings.
I grew up eating homemade pickles, straight out of the jar. It wasn't until I was older that I realized how uncommon it was to make and eat your own pickled cucumbers.
So, if you are new to pickled cucumbers and onions, start with this recipe and make it your own. The variations for homemade pickles are really endless.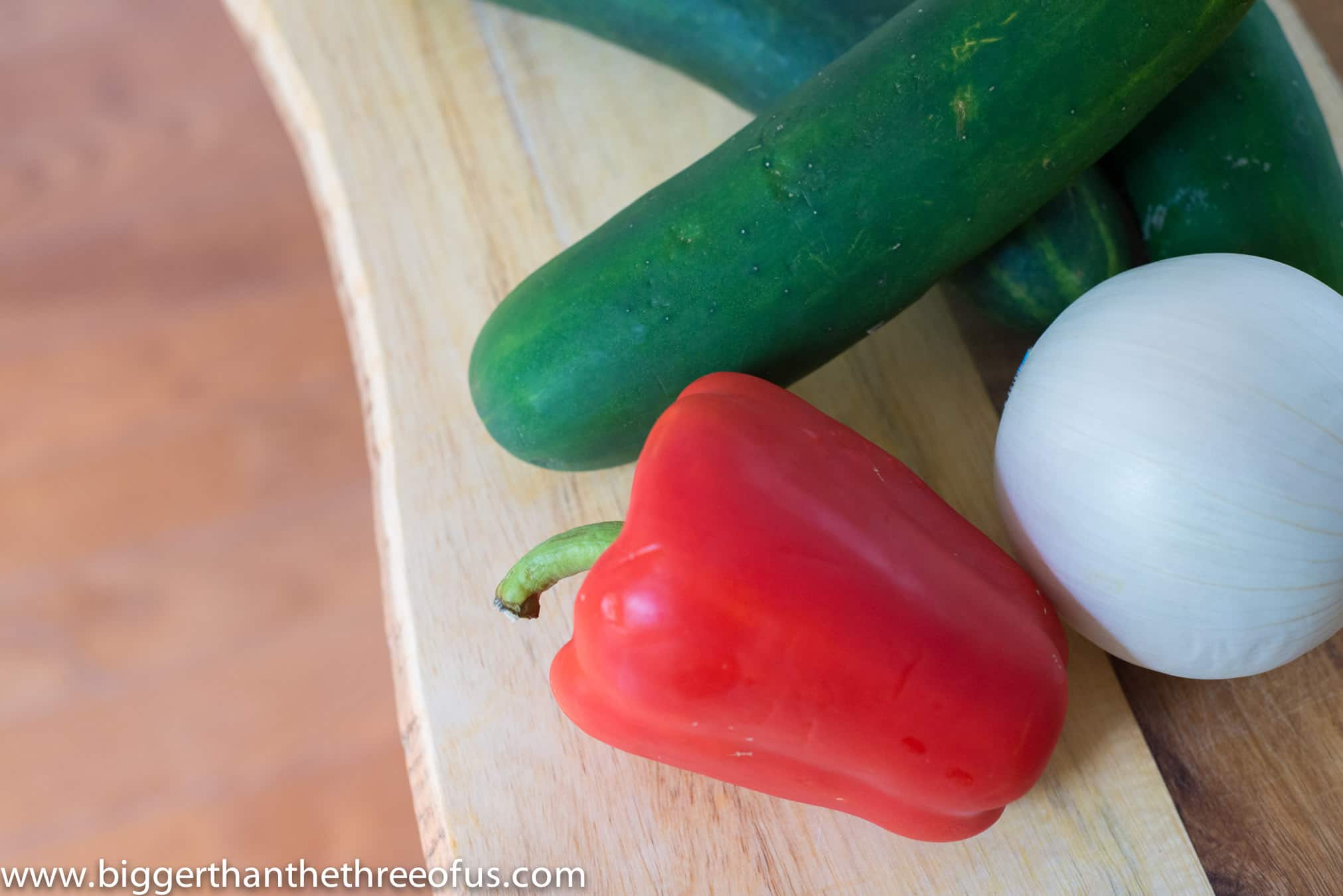 How to Pickle Cucumbers and Onions
For this pickled cucumber recipe, I'm including a bit of red pepper. You can do this too or you can not use it. It's good either way.
To start with, thinly slice your cucumber, red pepper and onion.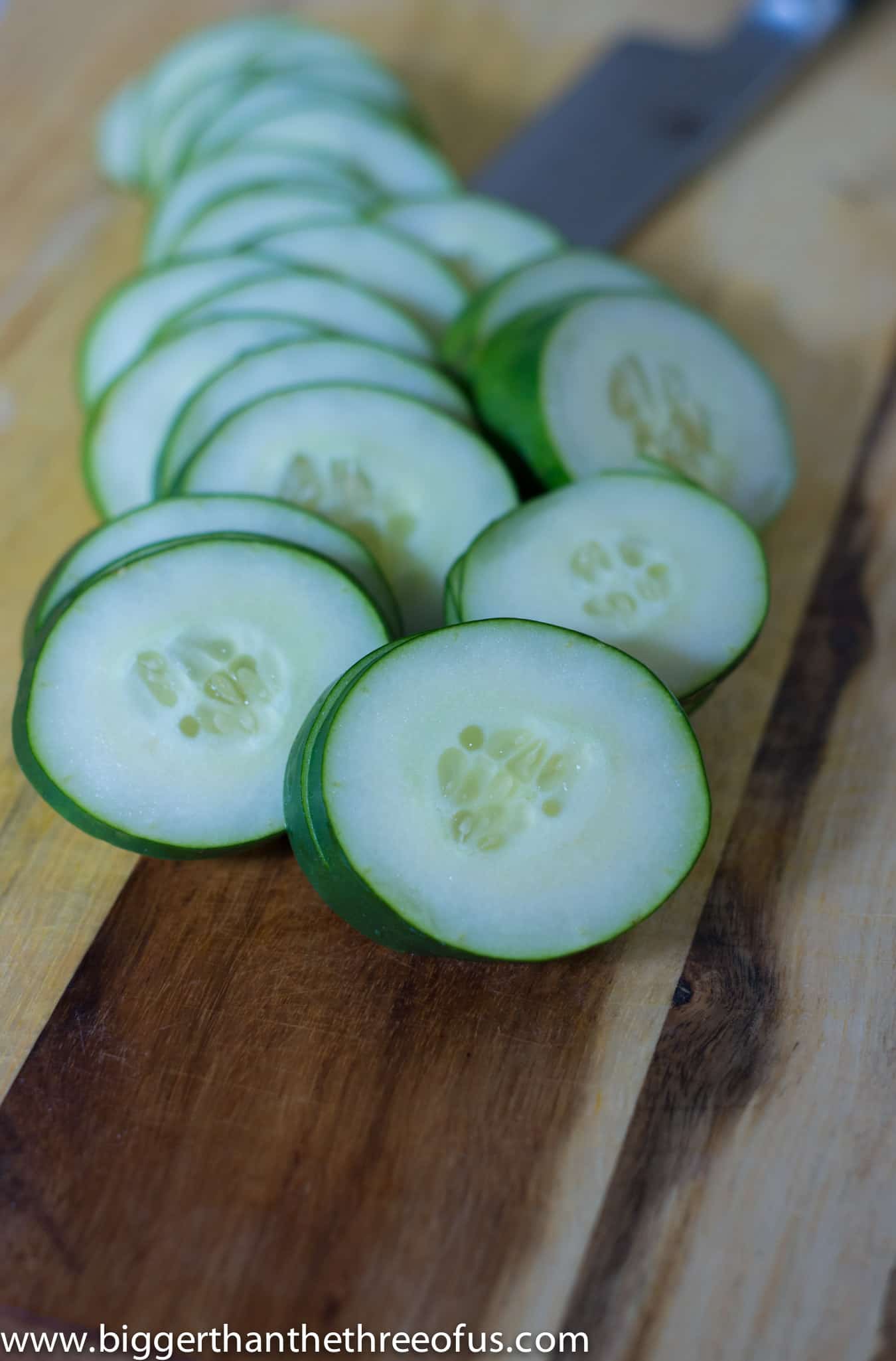 Dissolve sugar in vinegar to make your pickle base
Over low heat, stir your sugar in vinegar until it dissolves.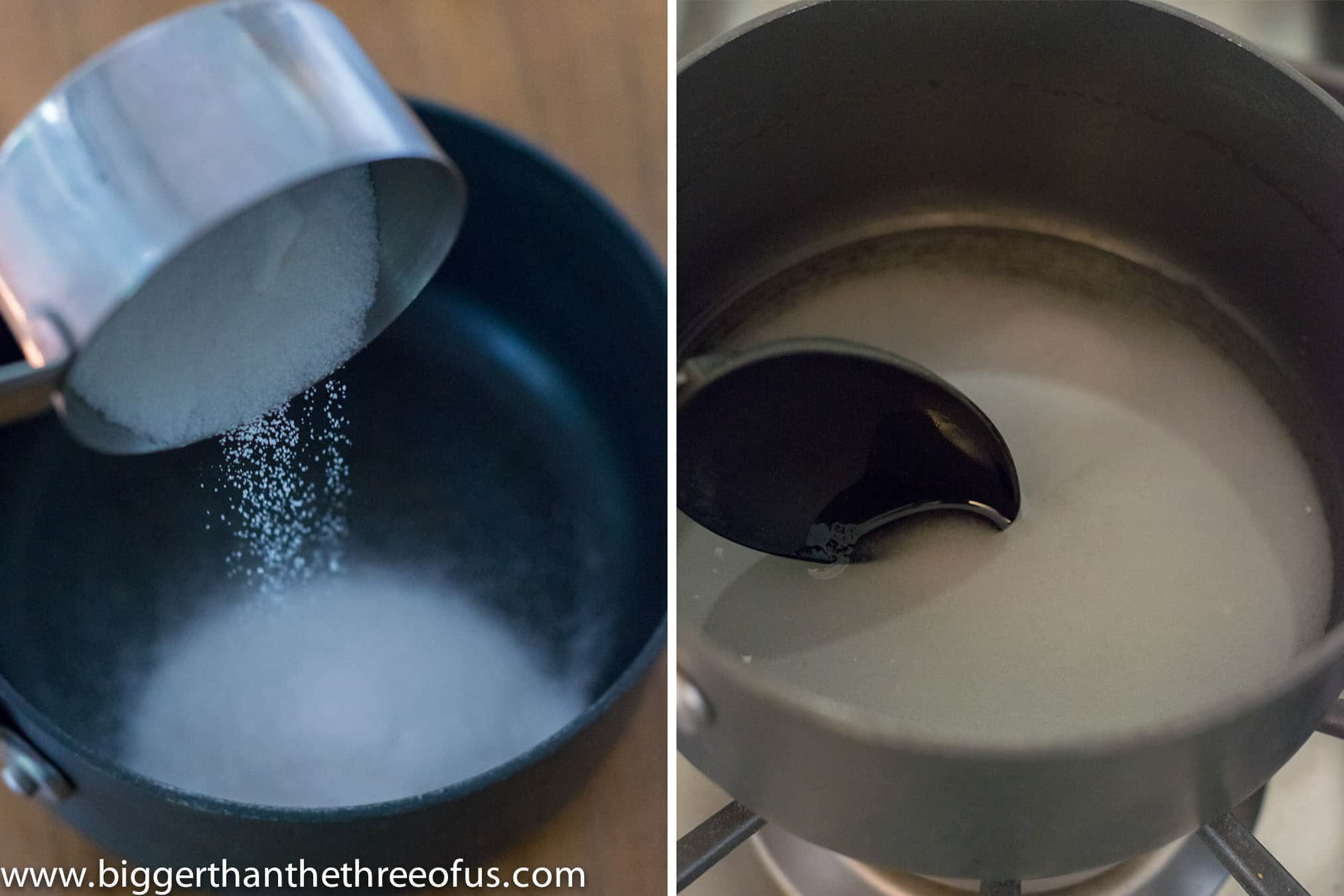 Combine together in jar
Combine veggies, vinegar mixture and seasonings in a jar and let sit.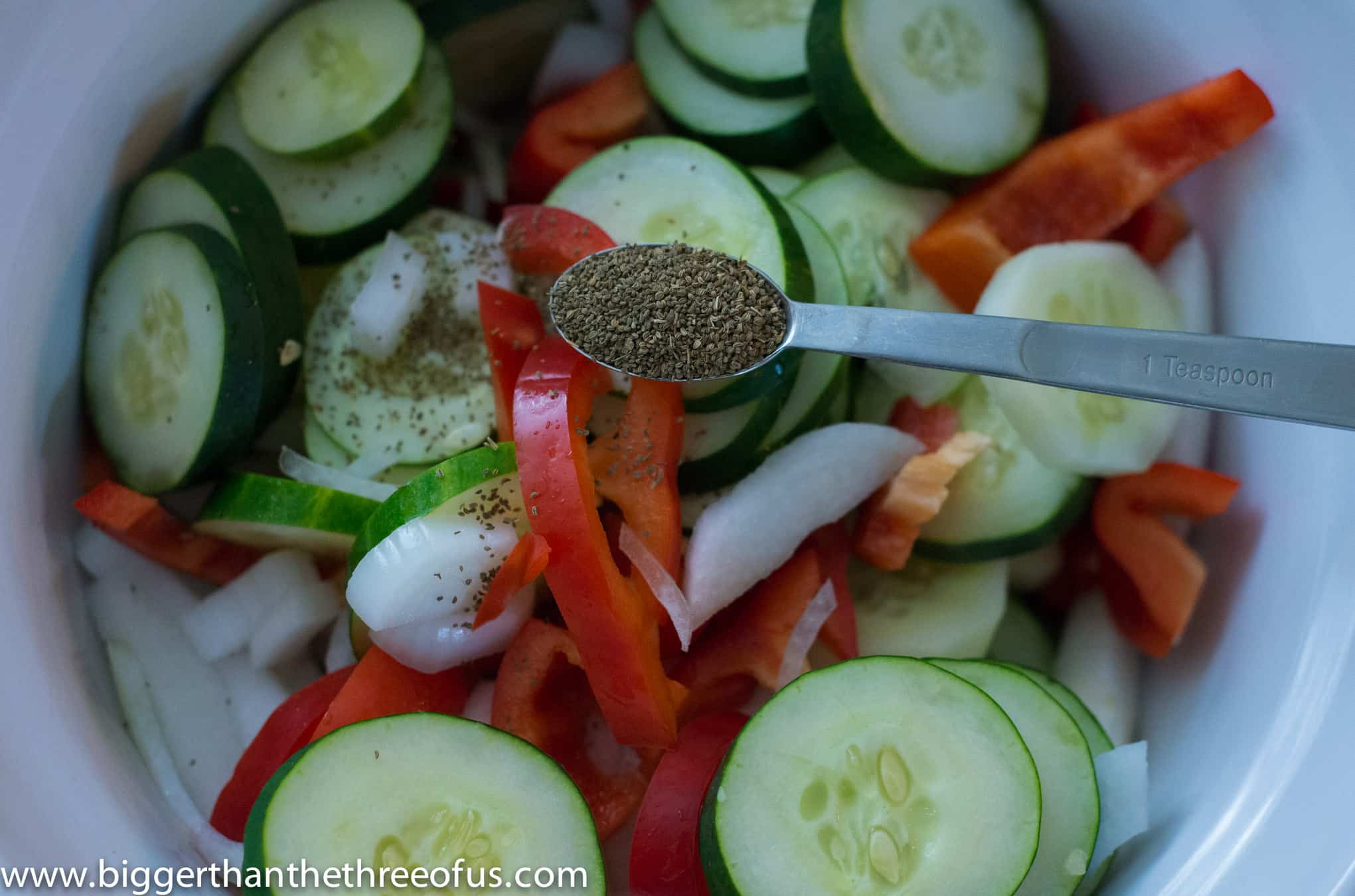 That's it! They are better if they sit for a day or two in the refrigerator. Just stir the mixture occasionally. Over time, the cucumbers will become softer and the liquid mixture will grow. Eat them as a side or on a burger. They are great either way.
*Affiliate links below. Thanks for supporting me. Click to read my privacy and disclosure statement.
Favorite jars to store food in
I love these wide mouth larger mason jars to store these homemade pickles in. Actually, in general, I just love the wide mouth jars. We store smoothies and cut veggies in them, too.
Yield: 1 large batch
Quick Pickled Cucumbers and Onions (Homemade Pickles)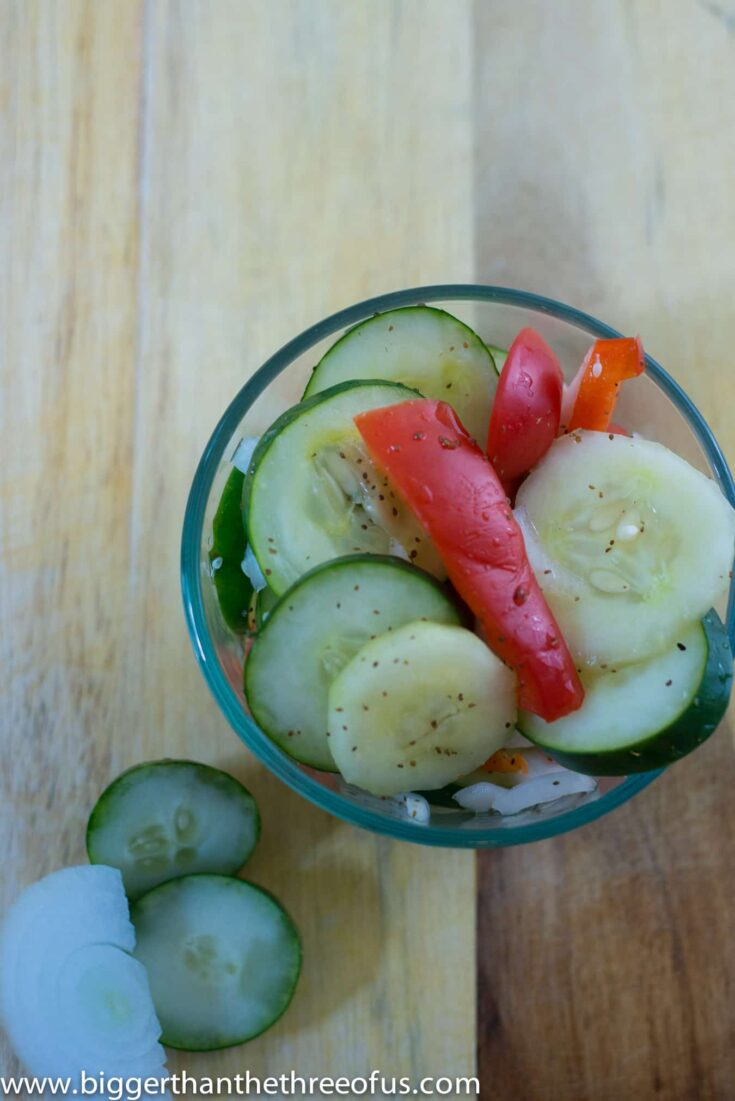 Pickle cucumbers to make simple homemade pickles. Learn how to make pickled cucumbers in this fast and easy recipe!
Total Time
2 days
7 minutes
Ingredients
3 cucumbers
1 red pepper
1 white onion
½ cup vinegar
¾ cup sugar
2 teaspoon celery seed
cloves
Instructions
Prepare your cucumbers, pepper and onion by thinly slicing.
In a small saucepan over medium heat, dissolve the sugar in the vinegar.
Add all ingredients together in a large jar.
Once cooled, place your jar in fridge. Stir homemade pickles every so often. Pickles are ready in 1-2 days.
Notes
You can leave out the red pepper for a more traditional pickled cucumbers and onions recipe. Play around with sugar to taste. If you like a sweeter bread and butter pickle, then add more sugar.
Pickled cucumbers are the easiest thing. Play around with this pickled cucumber recipe and tell me if you try it. I think adding toppings like this to sandwiches, wraps, burgers, etc., really just ups the level of enjoyment.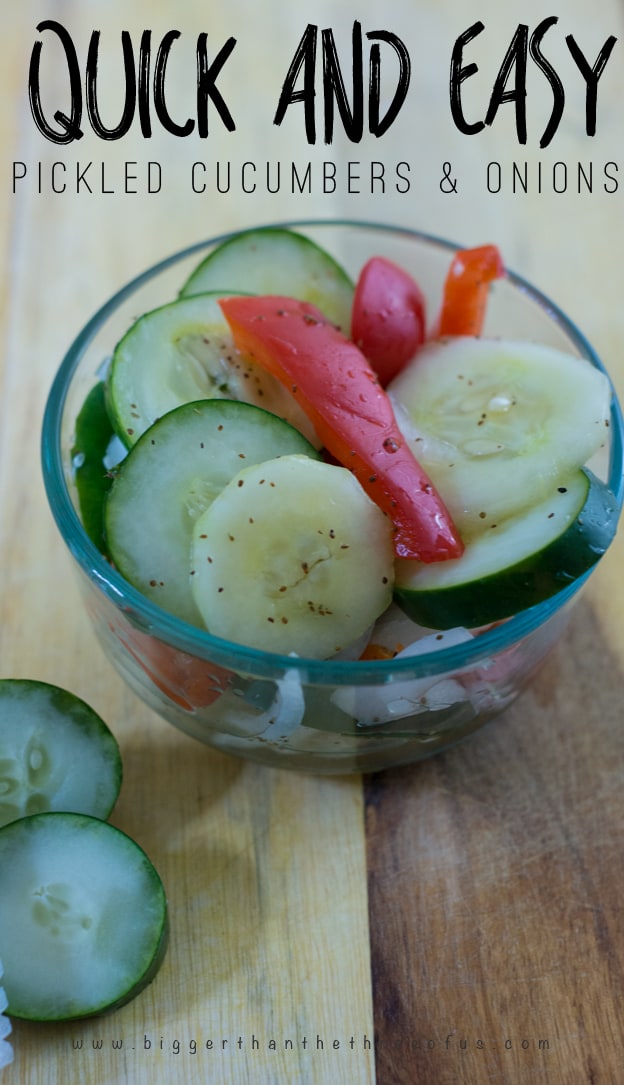 More recipes you might love: