Do you get enjoyment from having beautiful everyday, useful items? When we first got married, I'll be honest, I didn't think about whether an item was beautiful and useful. I bought things without thinking much about them, in general. Mainly, if it was on sale… I bought it. As I get older (and even though we have a large house), I feel the need to only have things in my home that serve a purpose and are esthetically pleasing to my eye at the same time. Does that make sense? Or do you feel like I'm crazy-talking here? Basically, I want the things in my home to be make everyday life prettier AND to be useful. I don't want to add a trinket to my table or shelves just to be adding something there. I want it to have a story, to have a purpose or to evoke a feeling.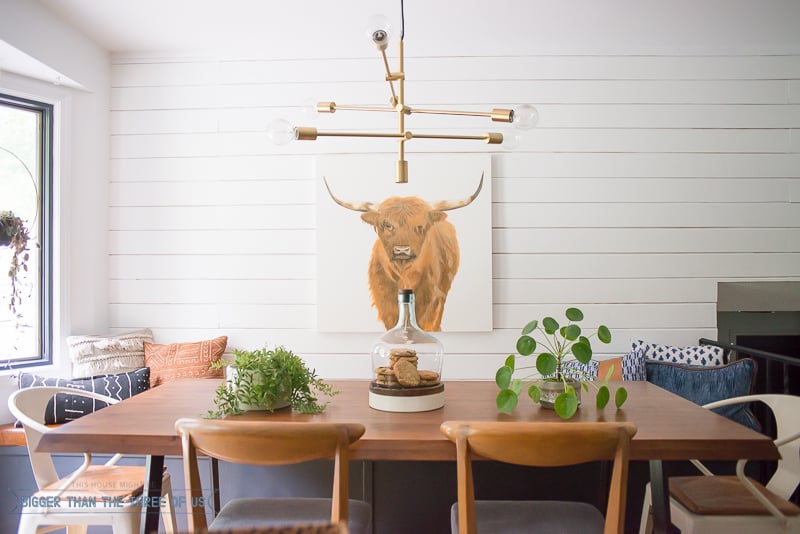 *This is a sponsored post for etúHome. I strive to work with companies that I believe in 100%. With etuHome, it was an easy decision because they have a gorgeous, curated collection based on European Living (which Luke and I love and would eventually love to move to Europe) and have a commitment to the environment.
As I'm saying "serve a purpose," I'm looking around at my plants and wondering if you are wondering what purpose all these plants provide. I think the word purpose can be defined in many different ways, but for me, it's either things that make me happy or things that provide use while looking pretty.
So, funny story here. We don't have a cookie jar or a platter or anything to hold baked goods. The little man and I love baked goods and so when we make them they sit on the counter in an old ugly container. When etúHOME reached out to me asking if I'd like to work together, my eye was immediately drawn to this beautiful recycled glass cloche. Immediately, I knew it would be perfect for two things.
The first thing I immediately thought of was to hold our baked goodies and hold them in a way that adds beauty to our space as opposed to adding clutter (which is what we usually did with our old container).
We've had busy weeks since school has started so Greyson and I haven't got to bake together recently. On a whim, I stopped by our favorite bakery in town (they make the biggest, most delicious, brownie-texture cookies you've ever eaten) and loaded up on cookies.
The little man walked in and saw them displayed on the table and his eyes bugged out of his head. It was too cute.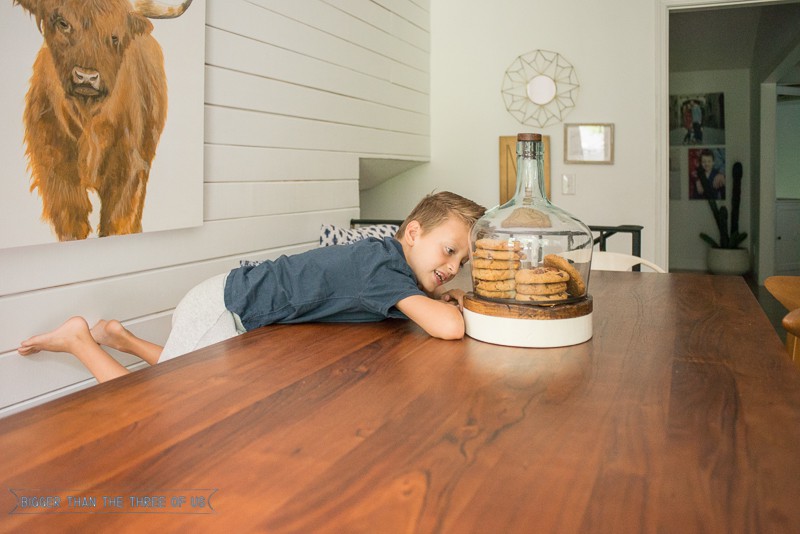 The cookies lasted for quite a few days. So, of course, I had to have fun with the decor on my table.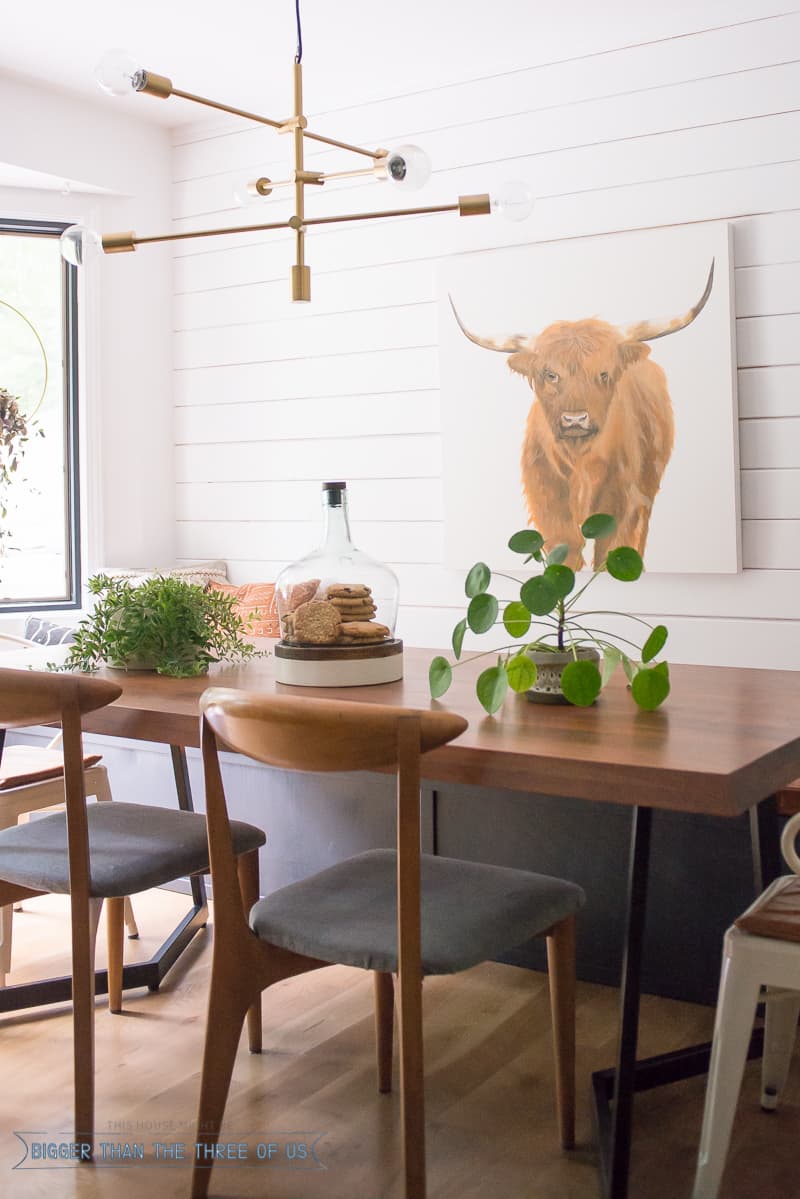 The cloche, which is shaped like a wine bottle, is actually made from original 19th century molds. How cool is that? I love that it has a wood cork which totally mimics my wood-corked bottles on my kitchen shelves. If you are wondering what it's sitting on, it's sitting on a reclaimed wood block (that's good for hot dishes as well). Technically, you are supposed to have a barrier for food (like parchment paper or something like that) on it… but this gal lives on the wild side. =)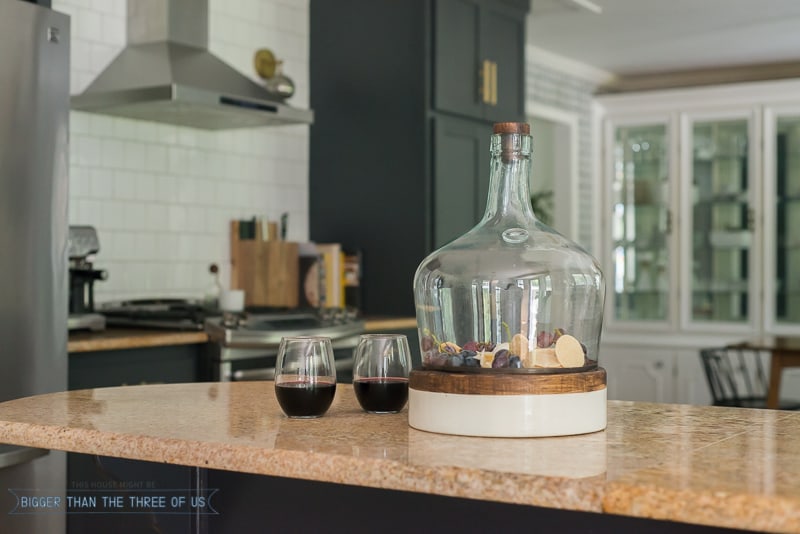 Earlier, I mentioned two definite things that immediately came to my mind for these pieces and the second was a happy hour date.
Luke and I don't go out a ton but we try to find moments at home that feel like a date. Well, let me tell you… useful and pretty pieces add to the feeling of a date much more than paper plates or just your everyday dinner plate.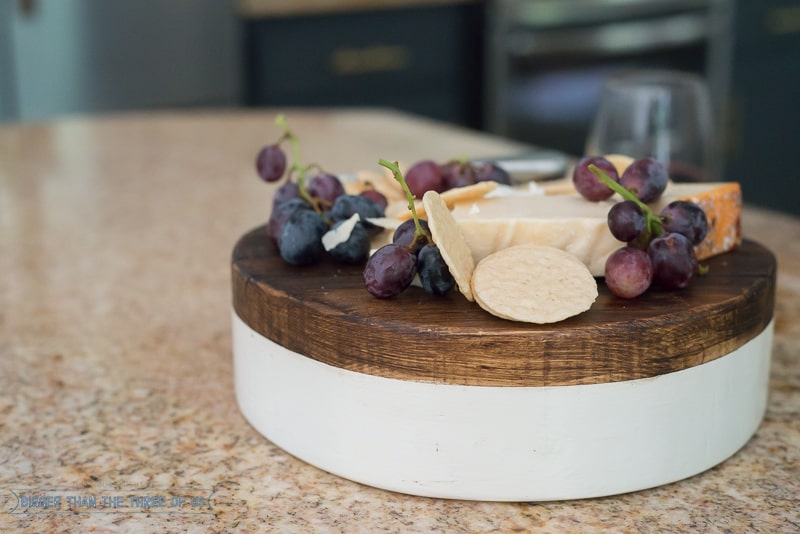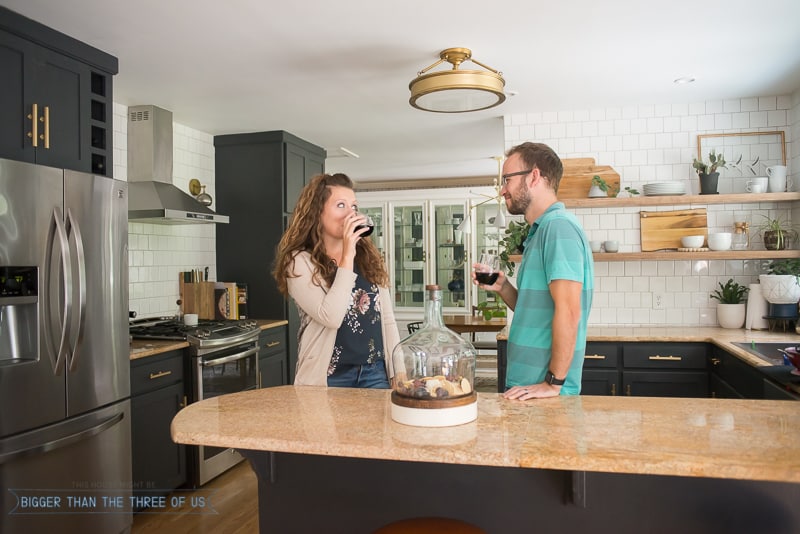 They also have candles which are inspired by travel to certain locations. How cool is that? As you know from our recaps on Boston, Spain, Hawaii, Costa Rica, etc., we are HUGE travel lovers. Maybe you can find a scent that reminds you of a favorite destination.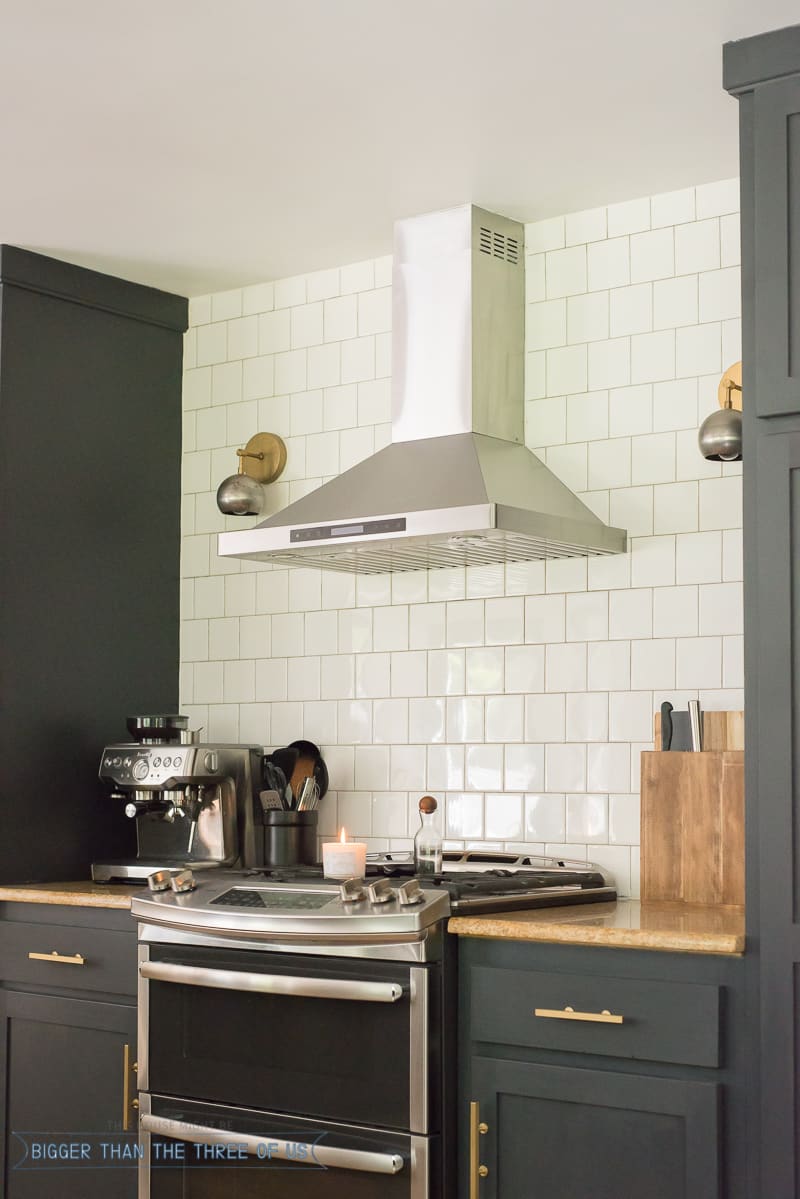 I'm currently burning the Vienna, Espresso and Biscuits candle and it's the perfect candle for this time of year.
I work at home and most days, burn a candle all day. There's something calming and enjoyable about having it while I work.
Anyways, my hope is that you start being more thoughtful when you are buying pieces for your home. Think about where and how they are made and where and how you are going to use them and definitely check out etúHome in the process.