I'm constantly in awe of images that I see online of five kiddo families with gorgeous decorated rooms. How do they do it? I can barely mange my one kiddo and have a slightly-picked up house. On top of that, how do we even get to the point where we have a well-decorated house? For me, decorating comes in phases. I usually start off with a hand-me down piece of furniture or a piece of art and then slowly add to that. I also move things around five billion times before I actually settle on something that I love. But, you know what, moving your furniture and decor around is completely free to do and anyone can do it. I remember back when we rented an apartment and I did it there as well. So, whether you rent or own I think the takeaway is that you don't have to be afraid to mix things up by rearranging furniture or wall decor. As far as having a well-decorated house and raising kiddos, well, I think things evolve over time. I think you can work with what you have and I think that in the end you end up with a well-collected room when you make purchases more slowly.
Let's talk about storage and design for a family with kiddos shall we?
Take this living room for example: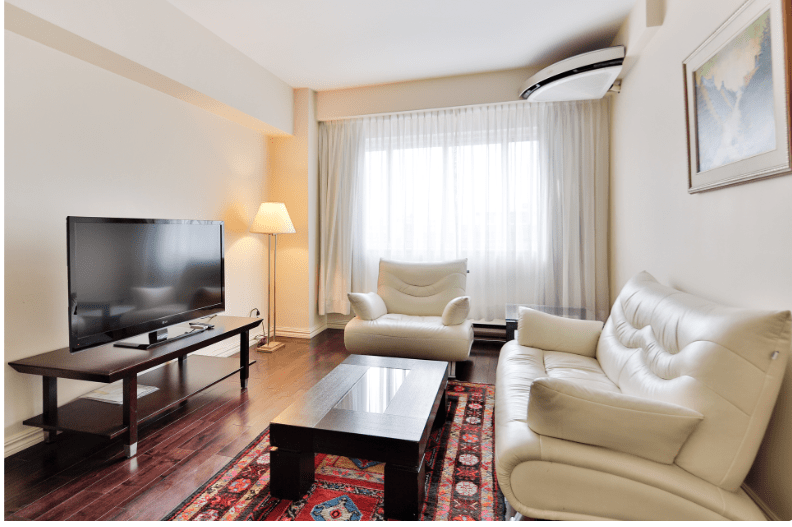 (Image via RentersPages)
The layout is open enough for kiddos to run, the rug is great, the furniture is neutral, and with some baskets under the tv you could easily have toy storage. To help with the decorating, I would focus on one piece of art and I would do something like this above the sofa: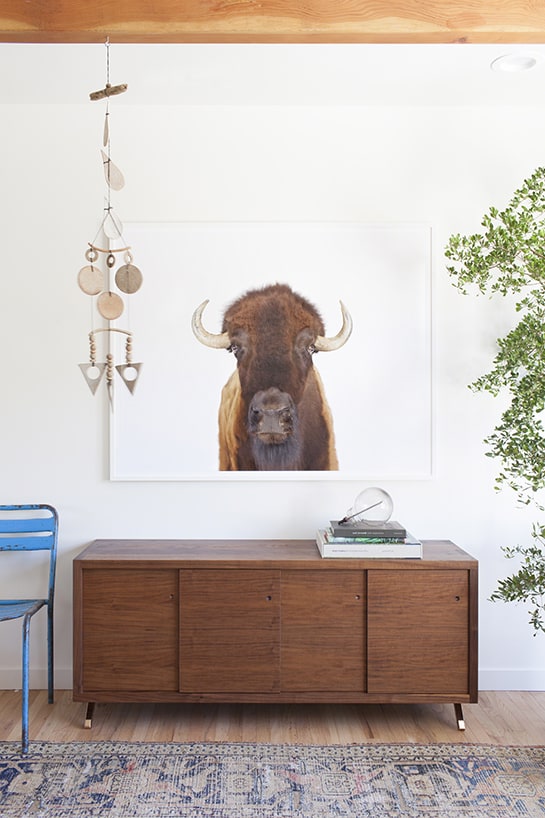 (Image via The Animal Print Shop)
The art is fun and bold and I think it pairs well with the more feminine rug that is already in the room.
Next, I would tackle adding layers. That seems to be the one thing that really helps every room, in my opinion. Yet, one that I have the hardest time actually doing. Adding layers and textures (in regards to blankets, extra rugs, window coverings, etc) can easily add up in regards to the budget. For the above room, it already has a great base curtain in white. So, why don't we add some texture with some bamboo shades. You can always go the traditional route and buy some, but that can cost you quite a bit. I have a tutorial for making your own which would definitely fit perfectly for this room.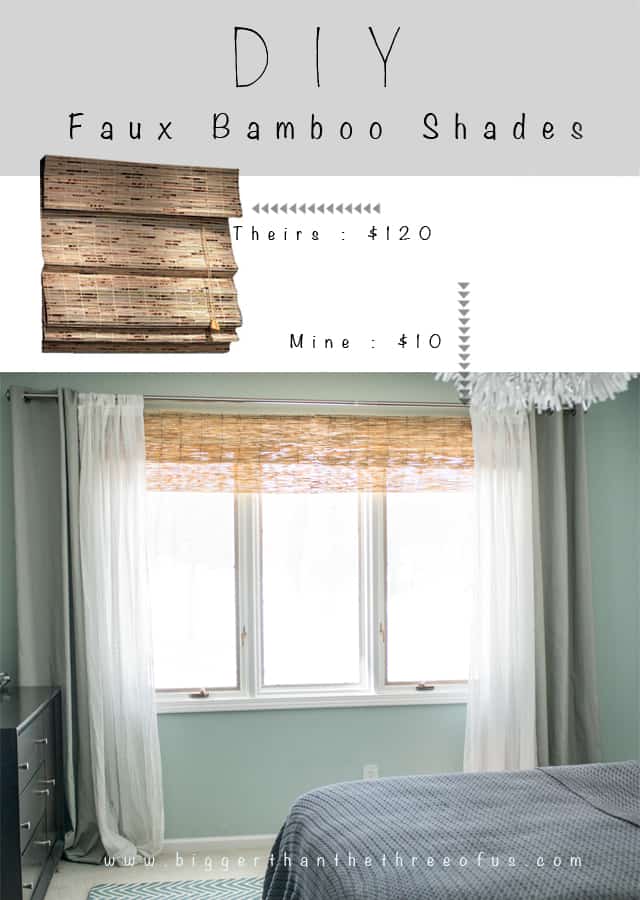 Another kid-friendly and texture-adding thing would be to add a pouf or two. We have one in our house and it moves around the living room all the time. My little guy loves to sit, jump and throw it.
I love how the two poufs are used here: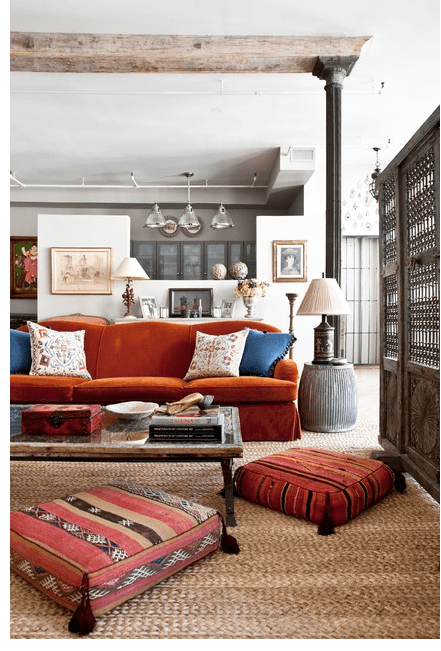 (via Houzz)
They are casual, yet fun and definitely add something to the decor of the room.
I think no room is complete without some sort of greenery. So, I would add a larger plant to the room. I really like this stand-alone planter and plant: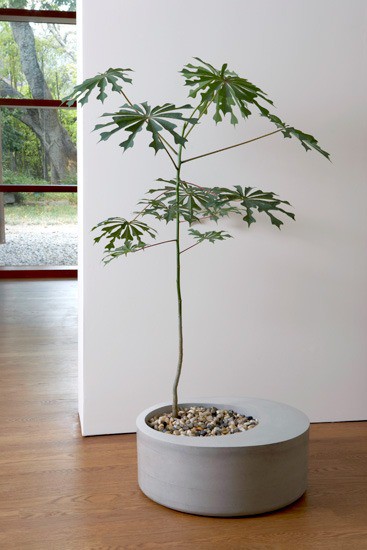 (via Wicker Paradise)
So, whether you rent or own, whether you have hand-me down furniture or brand-new, I think you can add small touches to make your room fit your lifestyle and decor.
This is a sponsored post, but all opinions are 100% my own.
Linking up to:
Found and Foraged, C.R.A.F.T., Your Designs This Time, The Makers, The Winthrop Chronicles, Home Stories A-Z, Hit Me With Your Best Shot, Outside the Box,  Work It Wednesday,  Think and Make Thursday, Fry Sauce and Grits, Liz Marie Blog, The Inspiration Gallery, Creativity Unleashed – The Bold Abode, Remodelaholic, Whipperberry, The Creative Collection, Tatertots and Jello, and Frugal Crafty Blog Hop.