A few weeks ago, on Instagram, I asked for some suggestions of things that you all wanted me to write about. I have lots of ideas but never know exactly how each idea will be received. I was kinda surprised to hear that there was an interest in plants. I don't claim to be a plant guru or anything and, actually, I've killed my fair share of plants; especially when I first started decorating with them. I have found what works for me and so, when plant care and my favorite plants were suggested as a blog post, I decided that maybe I did have some good insight on it. So, here's 5 Easy Houseplants and How to Care For Them.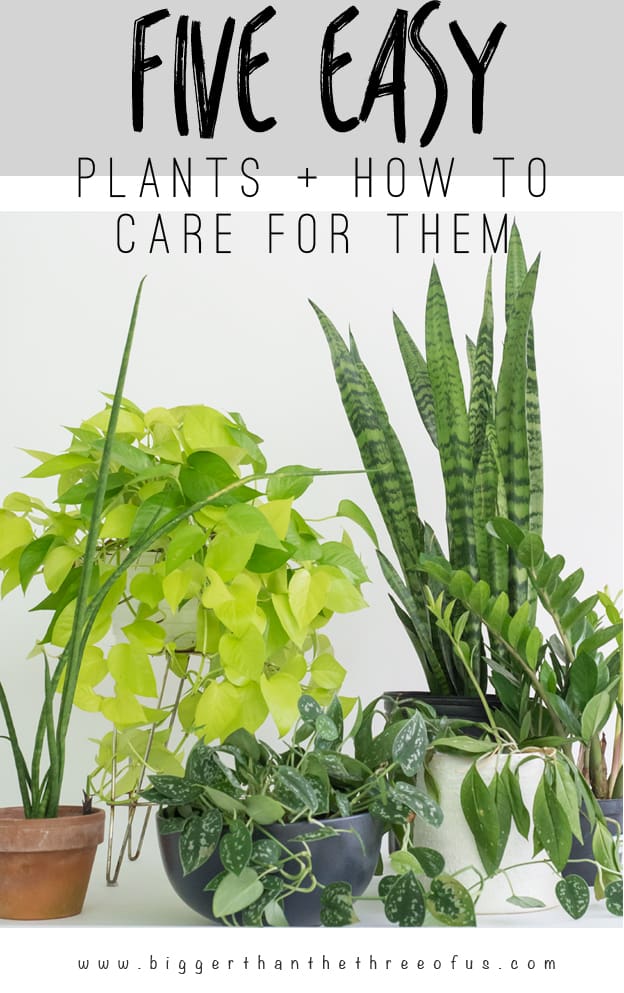 | Snake Plant|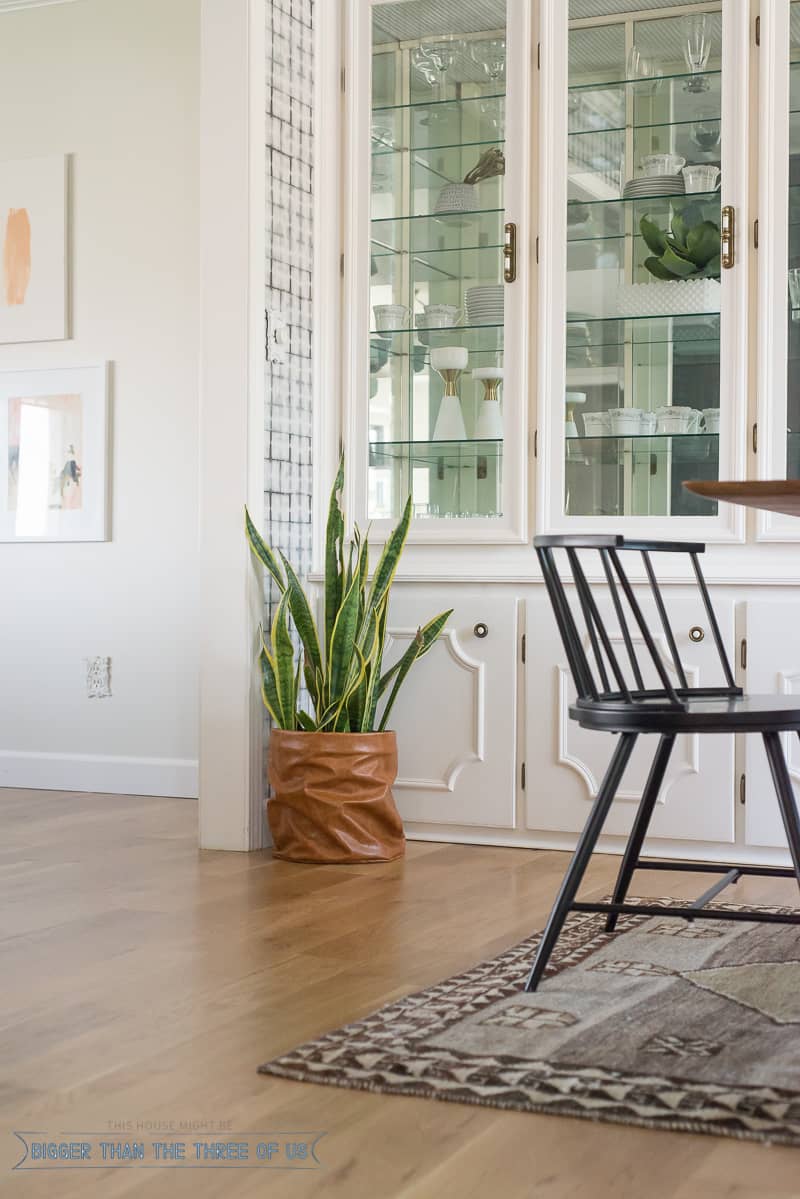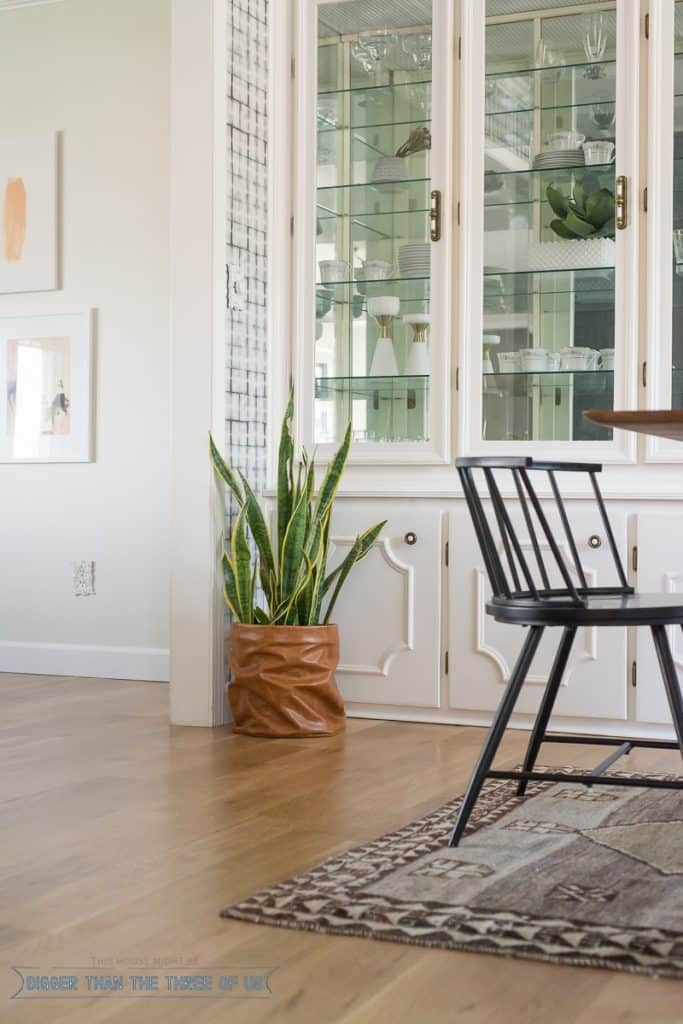 This plant has many different variations. You can also find it named Mother-In-Law's Tongue or Sansevieria.
Depending on which variation you buy, the leaves can have a bit of yellow to them, it can be more of a bird's nest look, or they can be more like a pencil.
They basically do well in any type of environment and they like to be ignored. So, forget putting this on a watering cycle. Seriously, water like once a month and they are happy. They are air purifiers and can still grow in low-light rooms.
If you are just wanting to get into plants and starting to decorate with them, I'd definitely recommend this one as one to get first.
Also, these are easily found at hardware stores and are inexpensive. The larger size, above, is around $12 usually.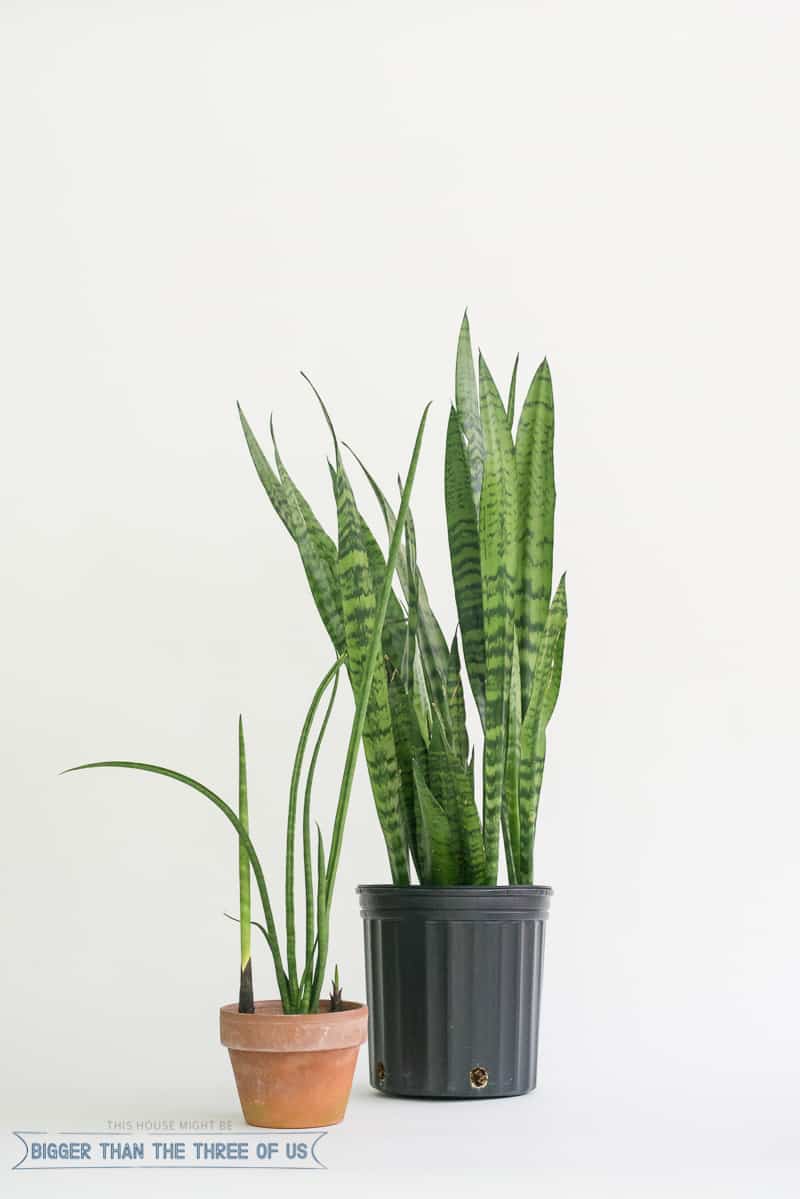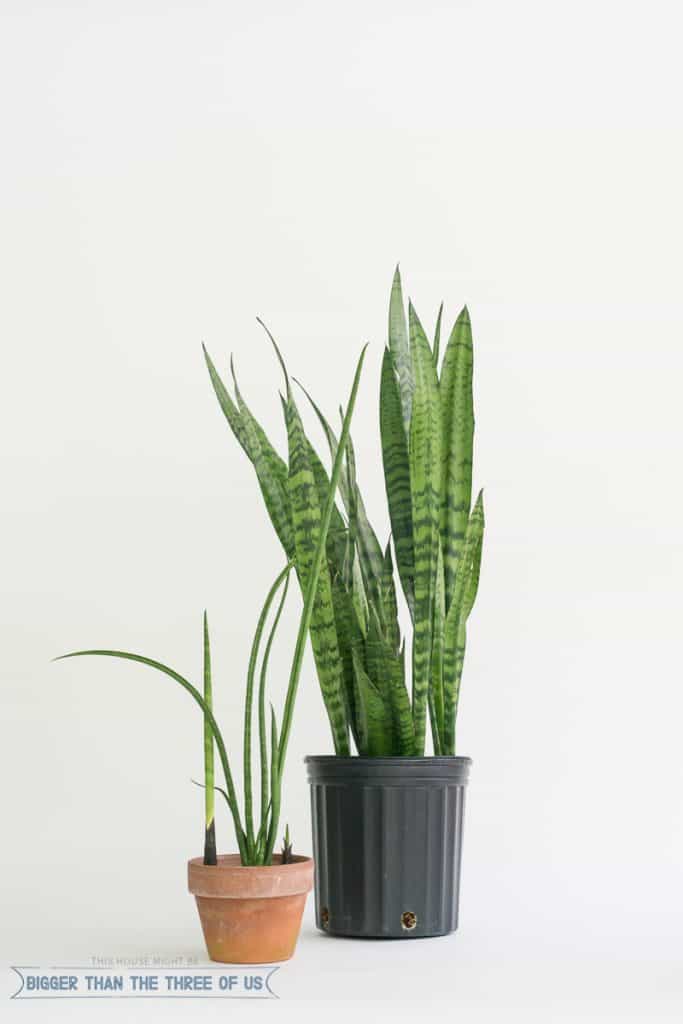 | ZZ Plant |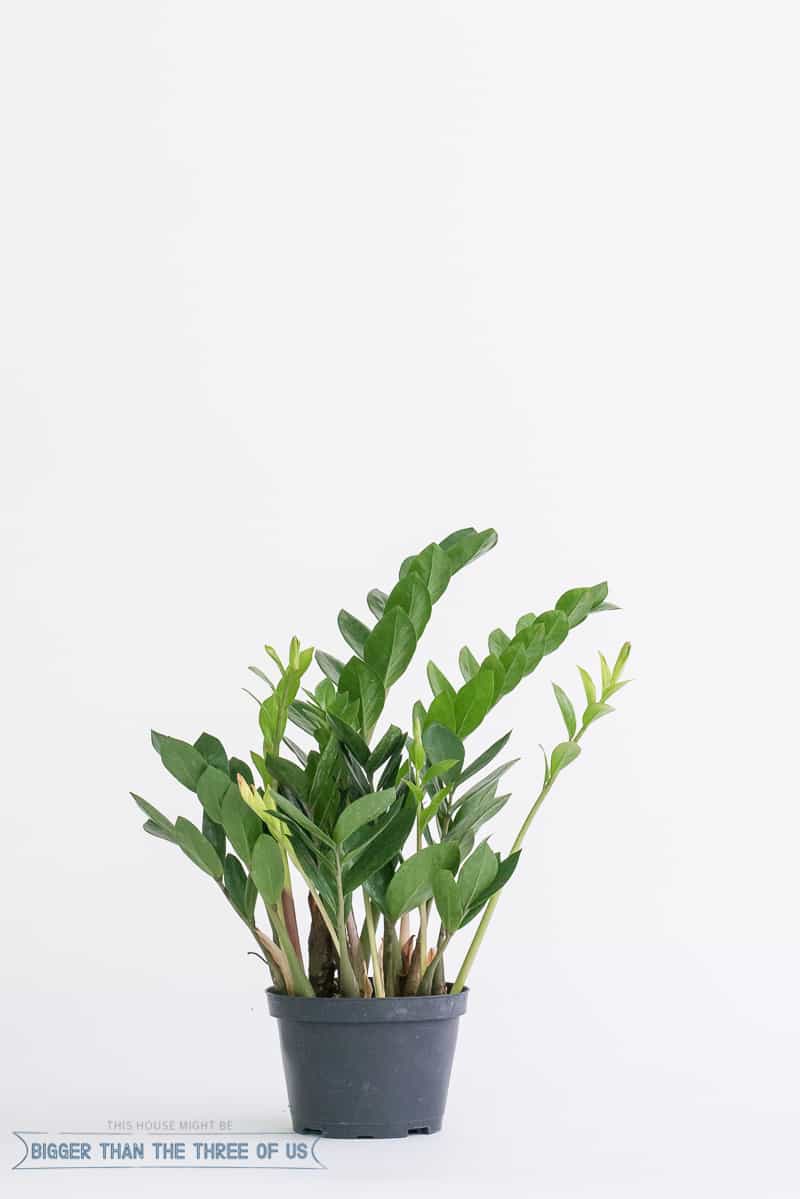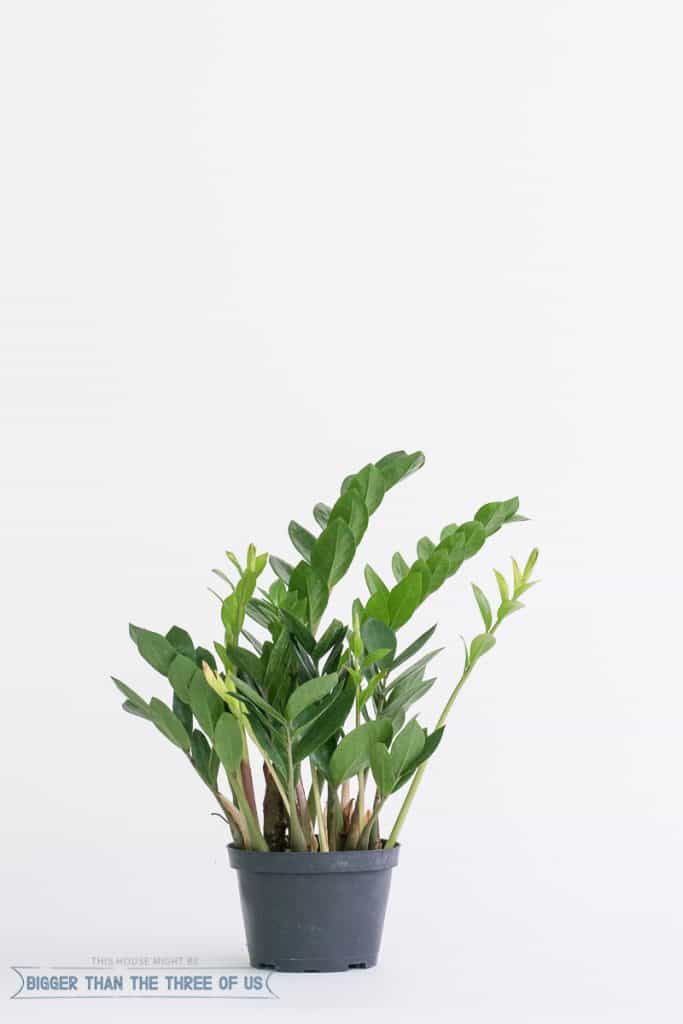 This plant is known as the Zamioculas Zamifolia. I tend to the ZZ plant just like I tend to the snake plants. I usually ignore it and then every three weeks or so, I'll water it. It does well in all light situations and is an air purifier too.
I usually find these a bit smaller than the snake plants but you can usually find them for around $6-15, depending on the size.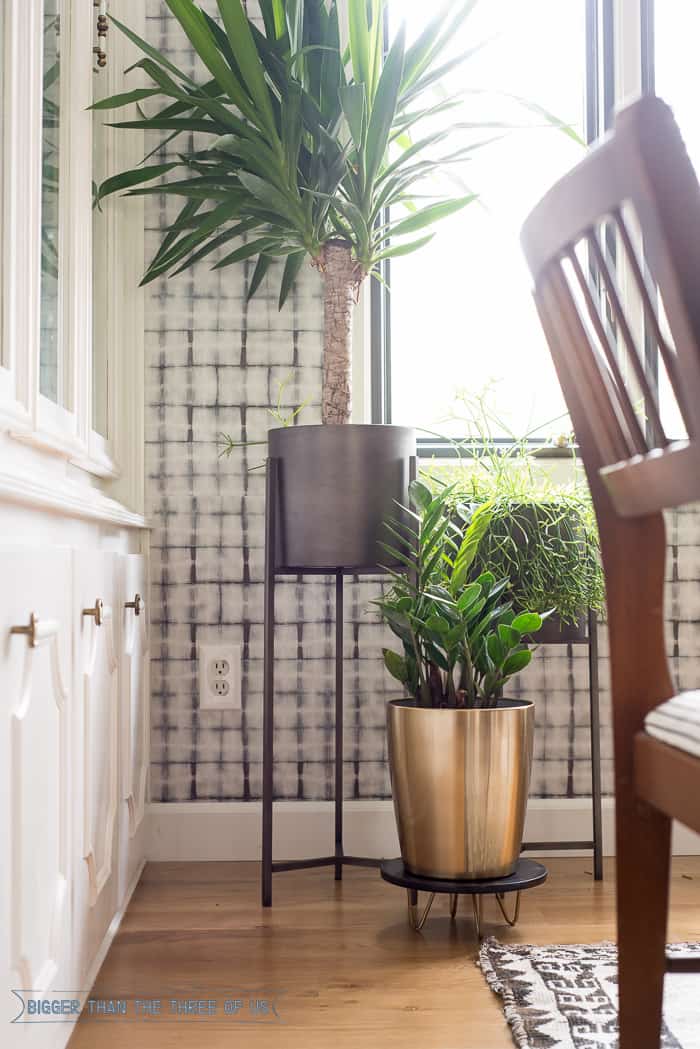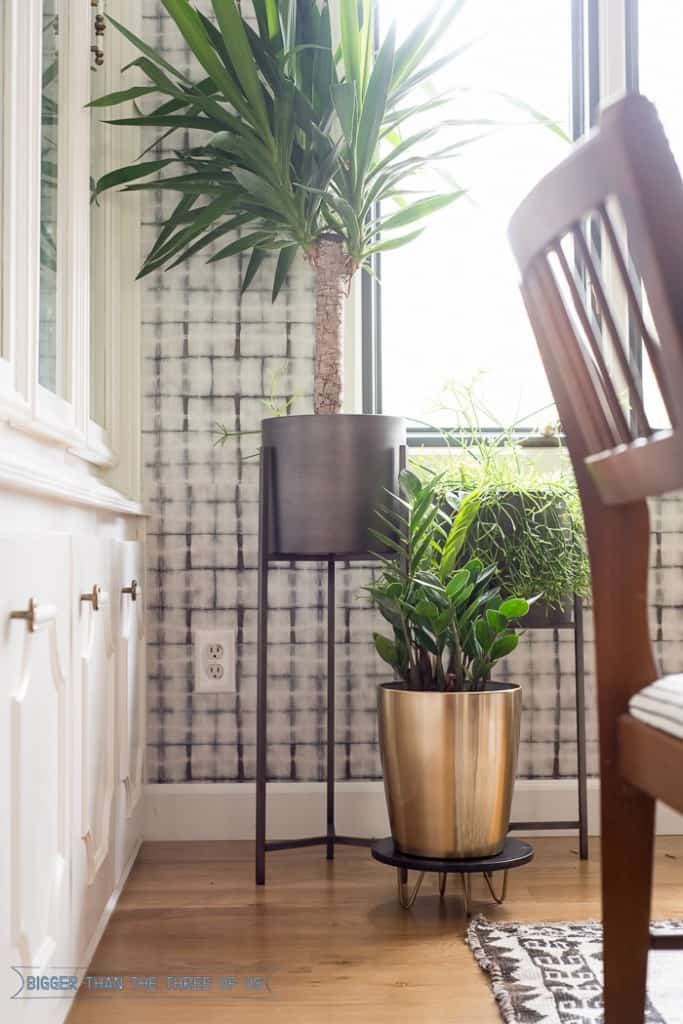 | Hoya |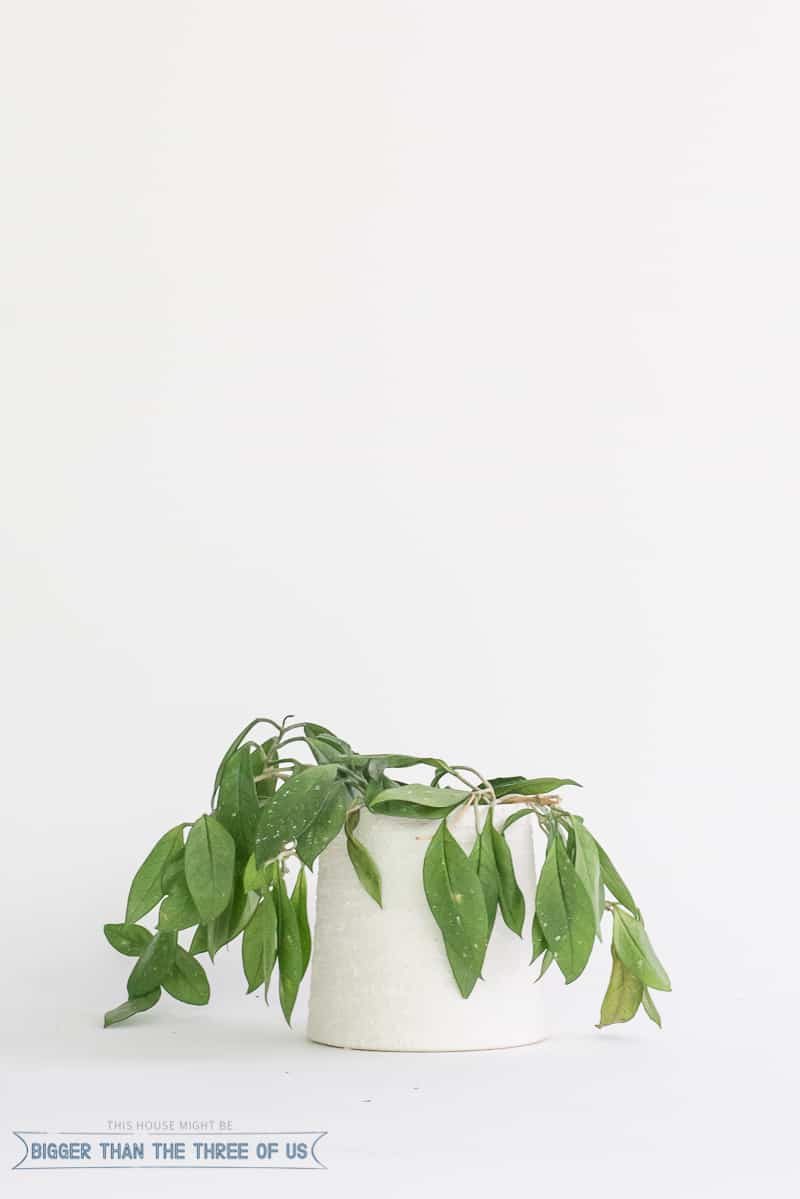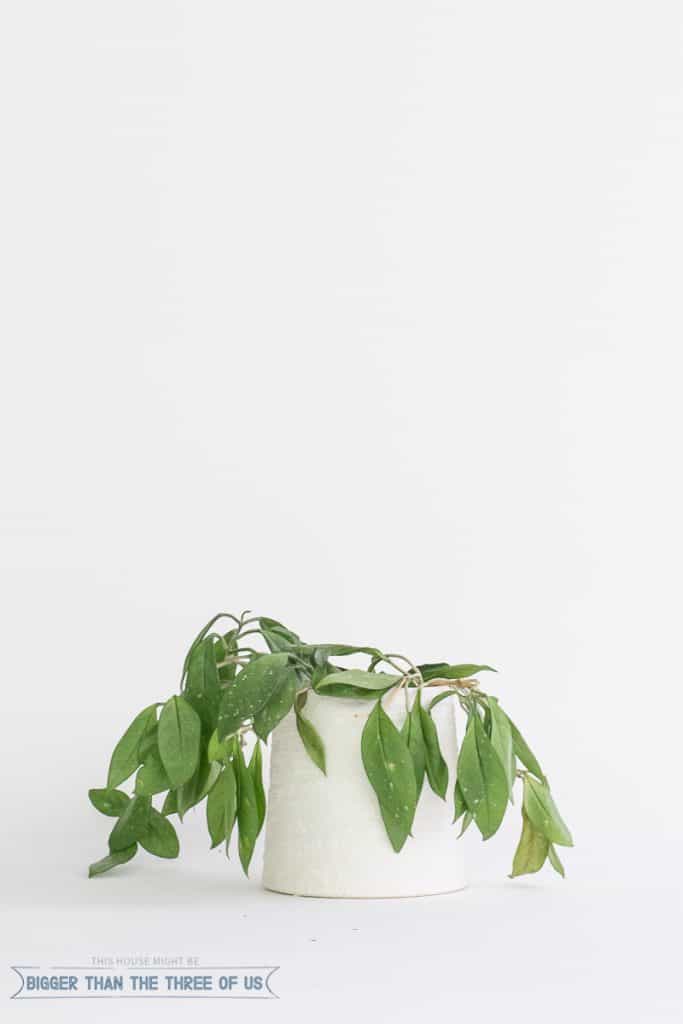 There are different varieties of Hoyas, also called wax plant. These are a bit harder to find at your big box store but your local nurseries would have them for sure. They can bloom with gorgeous flowers but are temperamental in flowering. I've had mine for about three years and it has never flowered but the places that I have it don't get a lot of light.
With bright indirect light, you should see it flowering but with lower light, you might never see it flowering. I like the leaves and the textural aspect so the flowering would just be a bonus.
I water it about as often as I water the other two above.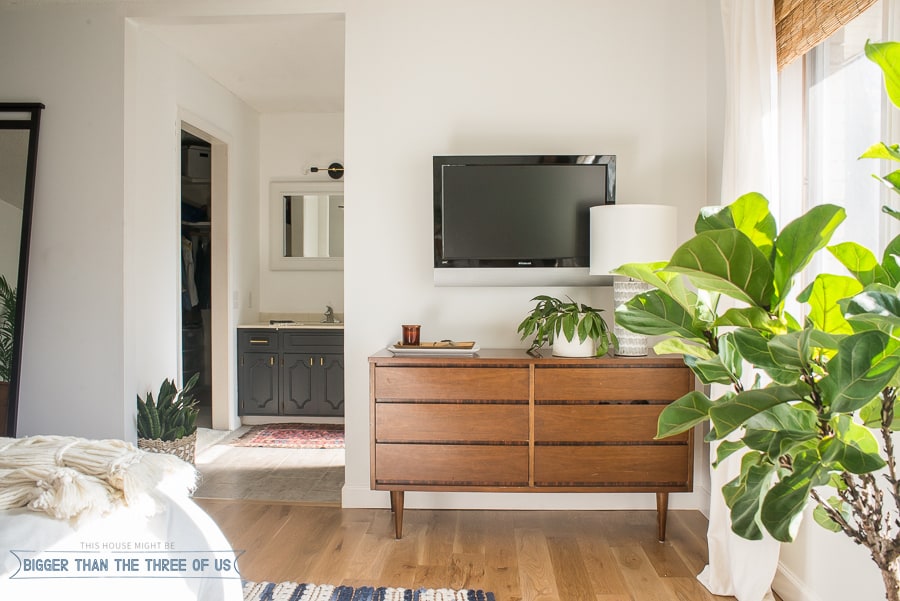 It used to be in our master bedroom below the tv but I just moved it to the entryway.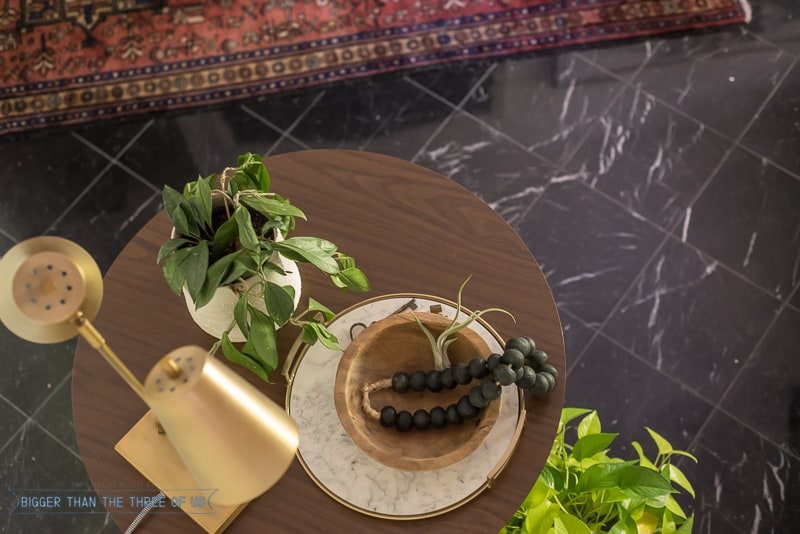 | Pothos |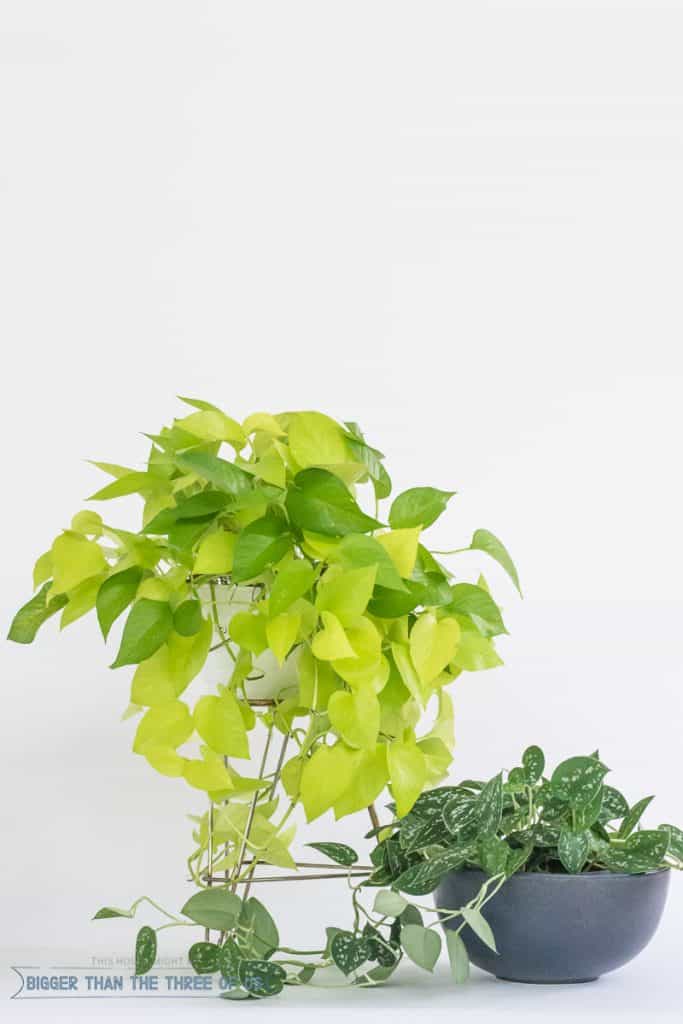 Pothos come in many different varieties and can be found easily at hardware stores as well as your local nurseries. The leaves come in all different colors but my absolute favorite are darker silver/green varieties.
Pothos grow with all light conditions and really do ok with minimal watering too. They are also air purifiers.
You can hang them from the ceiling and let the leaves cascade down or place them on a shelf or a stand. The leaves will trail around where you place them which is a fun benefit.
I have quite a few of them.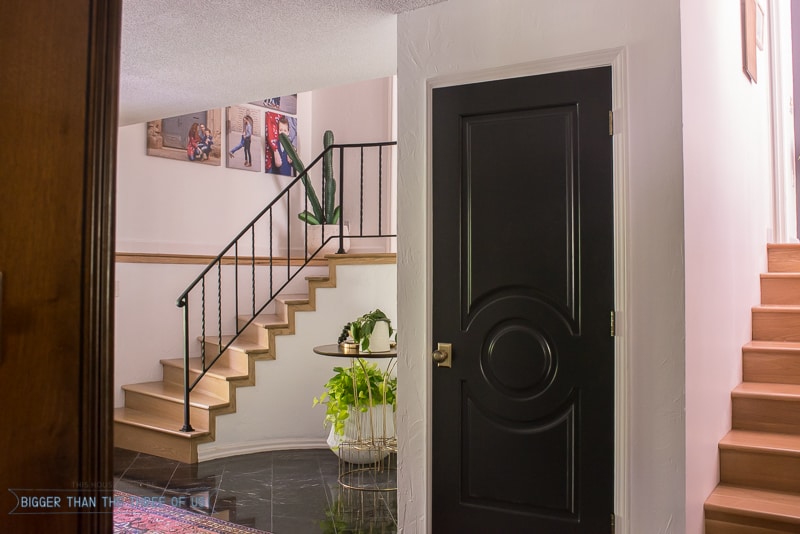 A brighter green one in the larger pot in the entryway.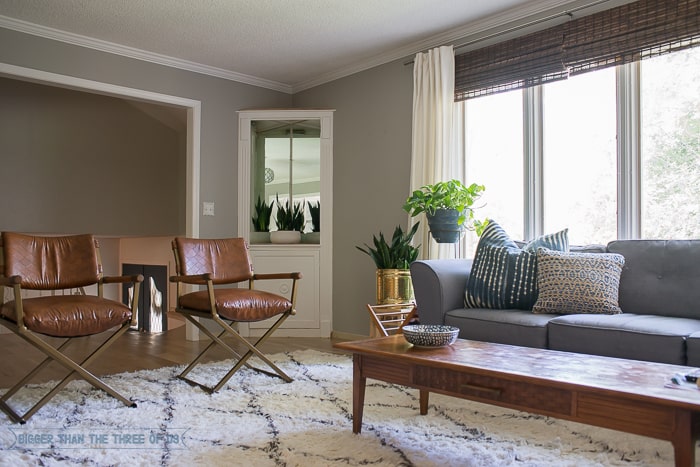 A different variety in the standing blue planter.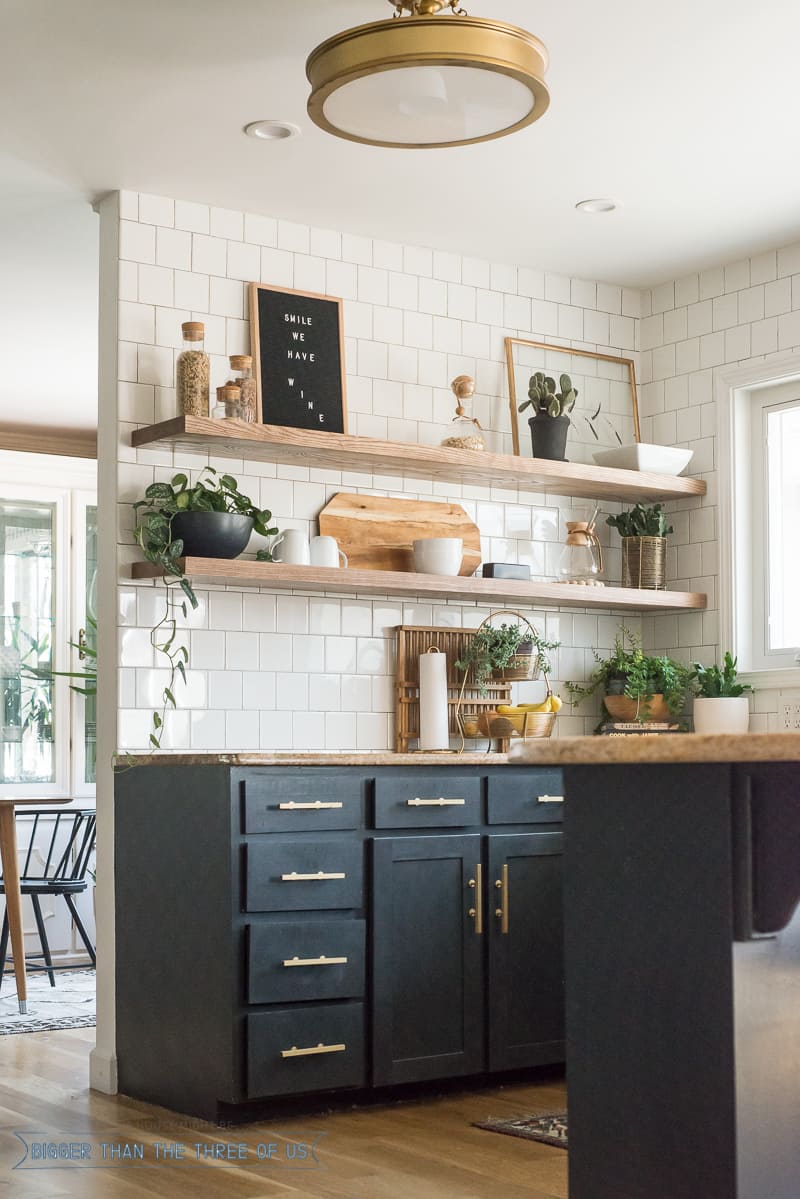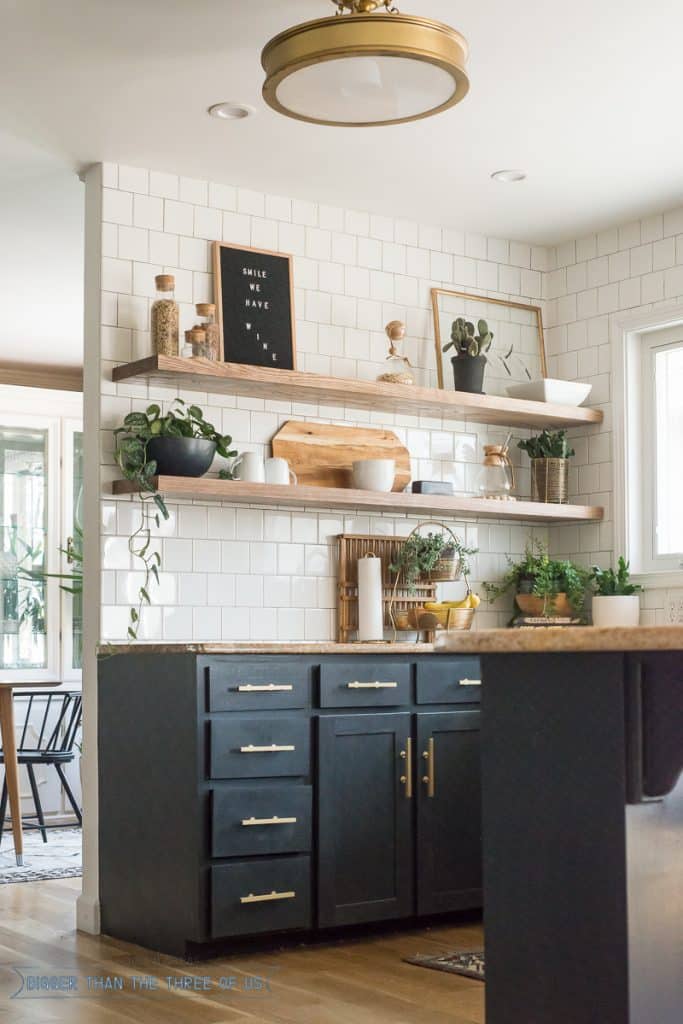 But my favorite, is the one trailing down our kitchen shelving.
| Agave |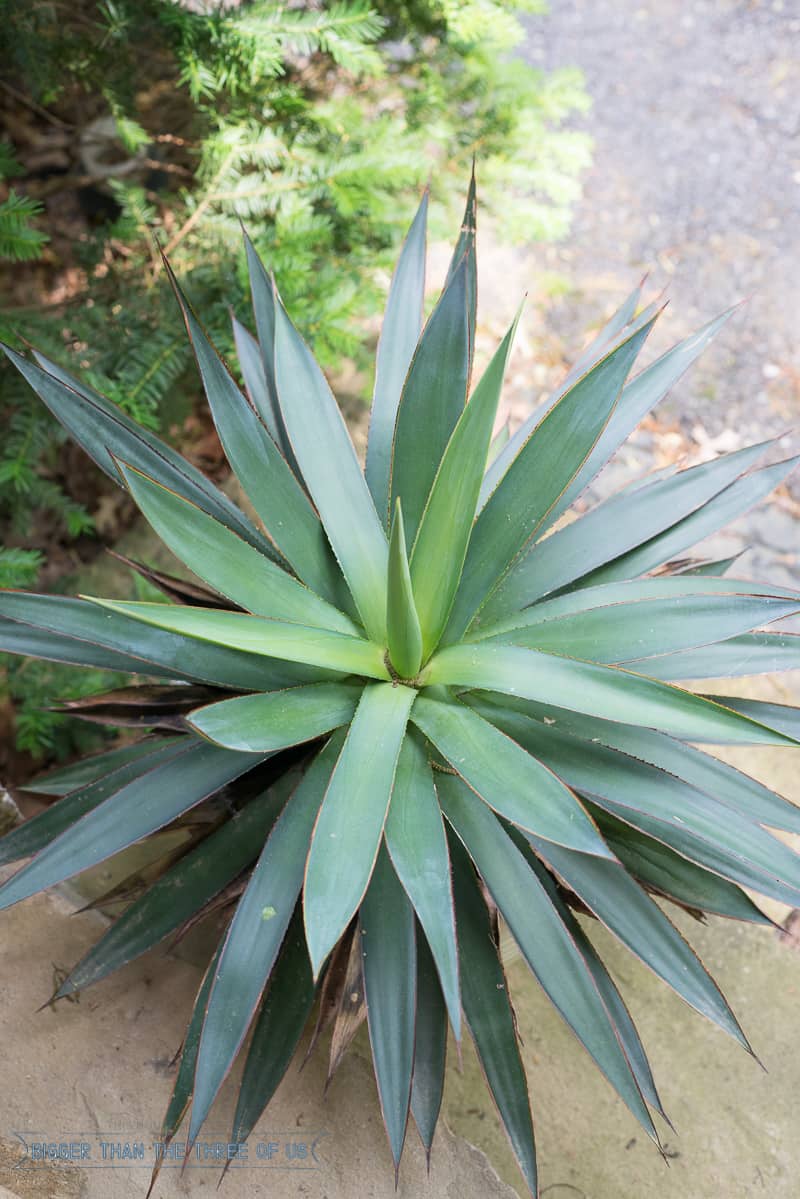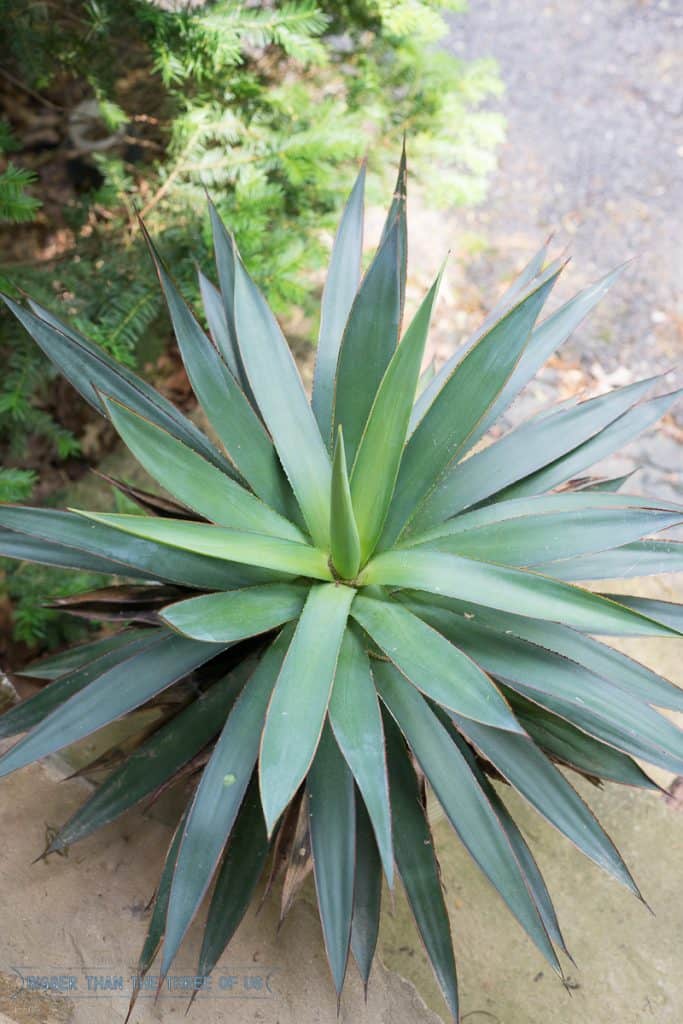 I love love love my Agave plants. I've had them for about three years. In the warmer months, they go to our front porch and stay out there until it gets cold. In the colder months, they flank my couch by the large living room windows.
There are different varieties of these as well. All I know about mine is that they have spikey, textural leaves, which you don't want to run into. When I have them inside, I water them once every season. That is it! I never water outside as the rain takes care of it. They are a minimal water plant for sure.
These are a bit harder to find and will likely only be found around May-July (especially in a non-warm climate).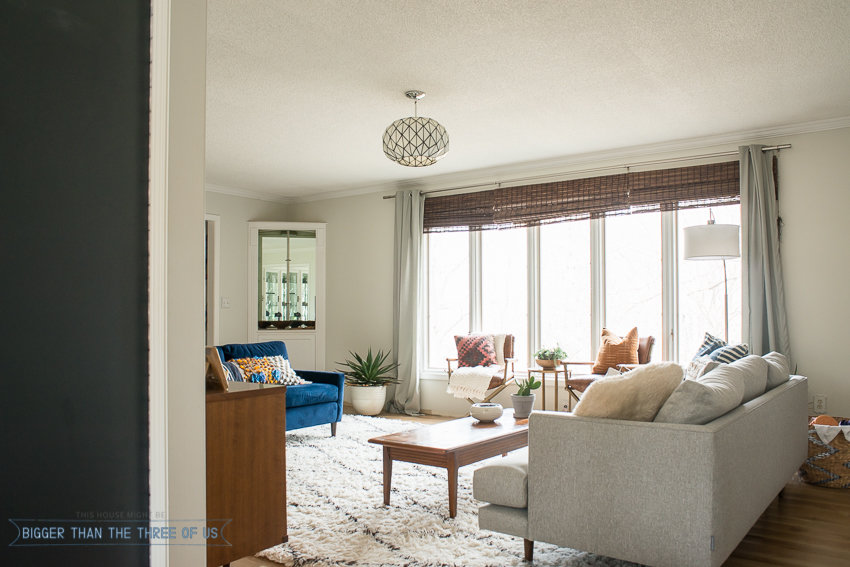 The Agave is over on the floor by the curtains.
It's such a gorgeous plant. Seriously, it's a favorite, but not for everyone (especially, those with younger kiddos; because of the leaves).
If you care to shop online instead of locally, I've rounded all five up on Amazon for you.
*These are affiliate links. It doesn't cost you anything to shop from the affiliate links, but I do make a small commission based on what you buy. Thanks for supporting me and this blog! Click to read my disclosure policy.
Pin For Later: 5 Easy Houseplants and How To Care For Them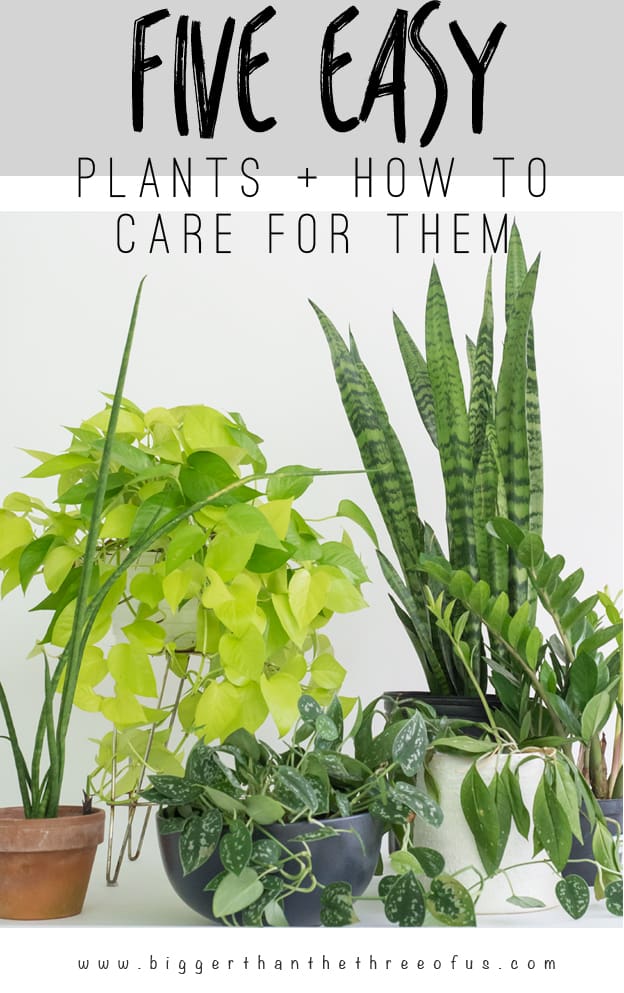 If you are looking to add to your plant collection, then you might be interested in: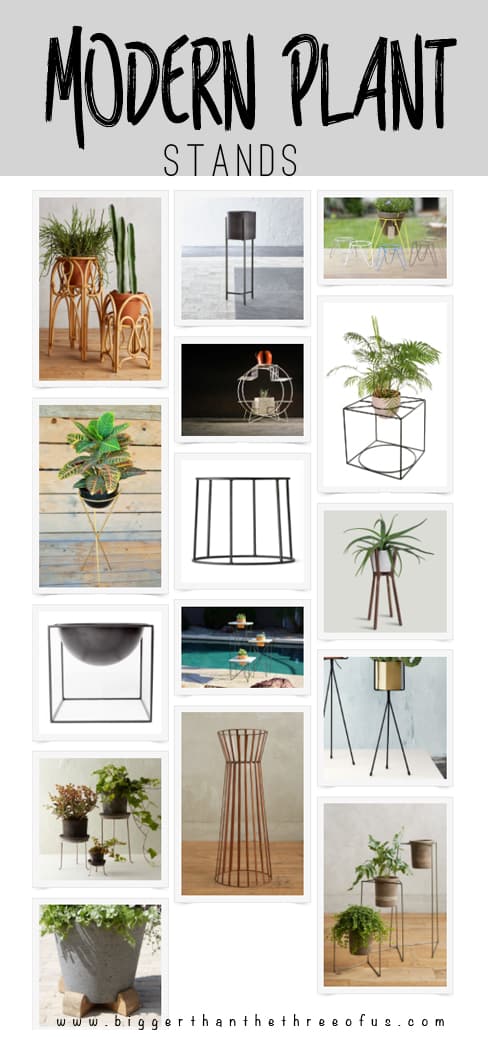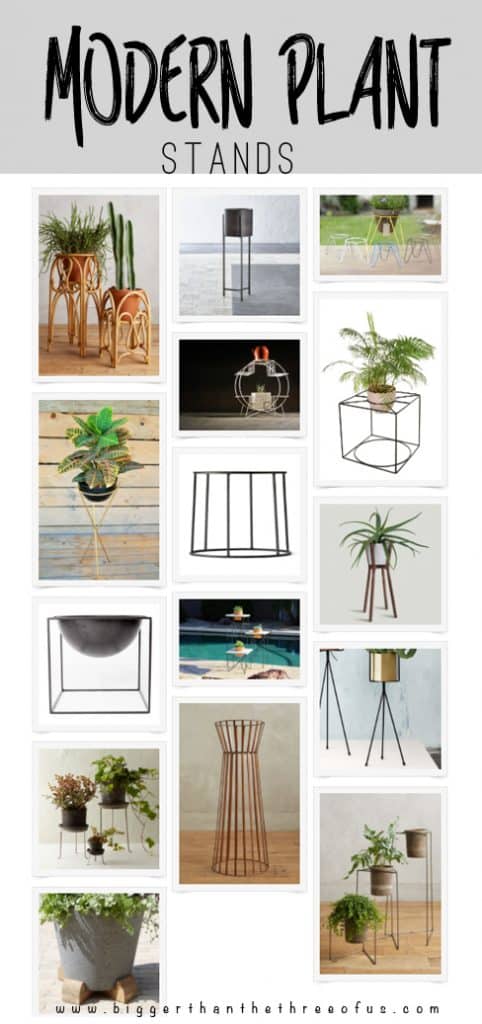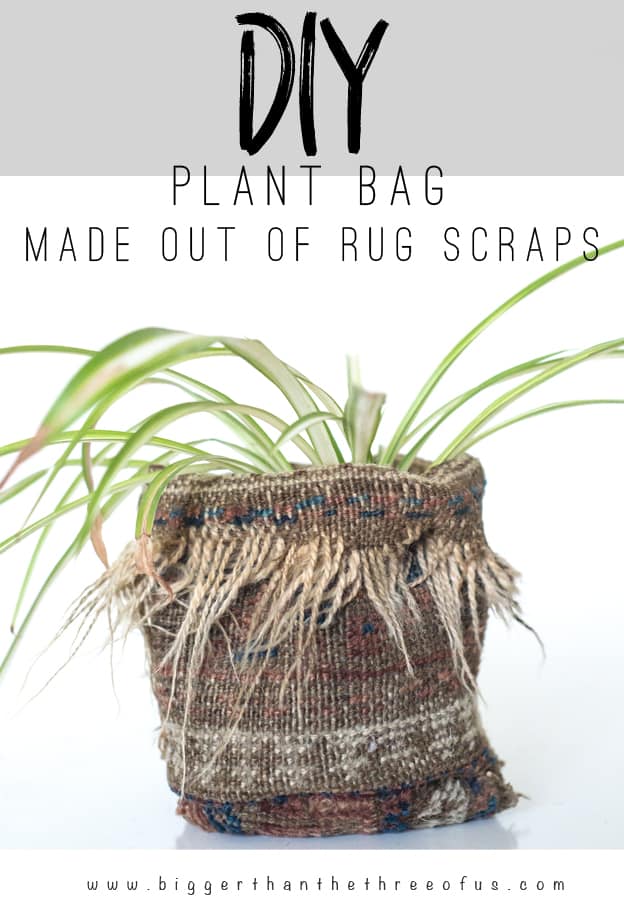 or