Upgrade to brass switch plates to add vintage charm to your home. Changing light plates is a quick and simple project that can really up the character in your home.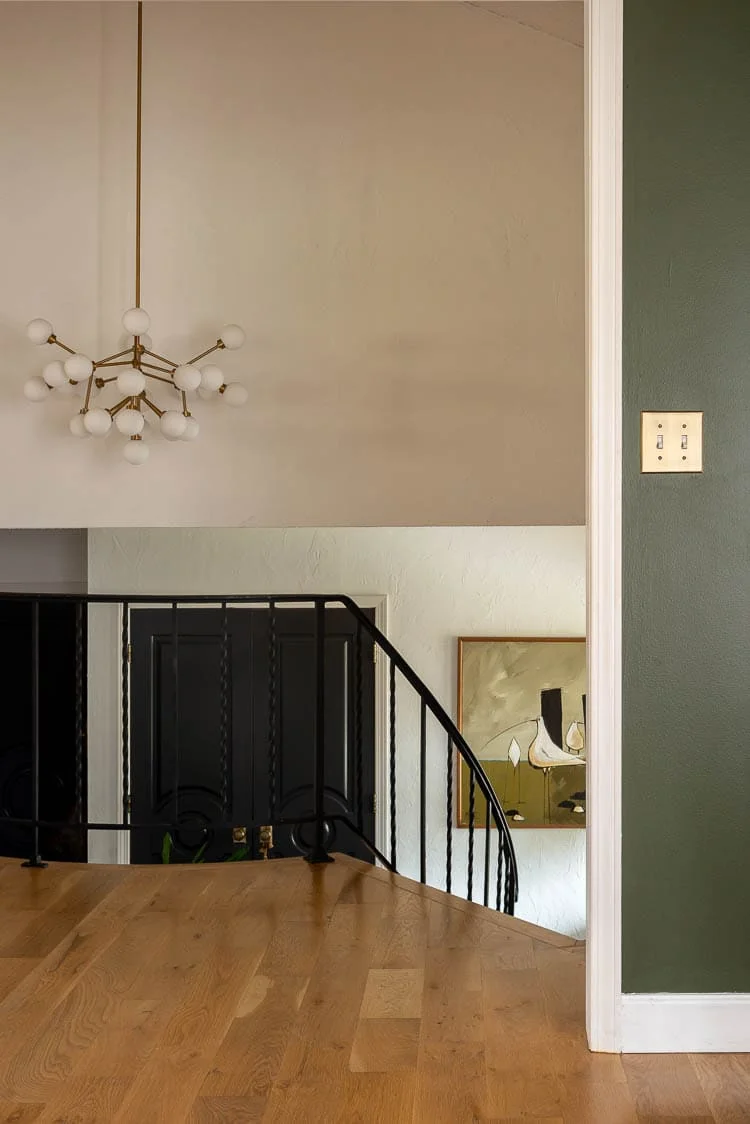 Our home had most, if not all, of it's original 70's finishings when we moved in. Whoever built our home definitely built it with quality selections but some of those, even though they were high quality, just weren't my style.
For example, the wall plate covers were decorative and metal but they had scrolls and flowers. Pretty quickly after we moved in, I felt overwhelmed by the popcorn ceilings, dated looking walls, wallpaper, and gross carpet. I grabbed some spray paint and got to painting what I could. I spray painted all the switchplate covers in the home. Because I was also painting my walls white, it helped the switch plates just blend in.
I knew that I eventually wanted to replace them but I also needed to update the sockets and switches, too because they were all dingy cream.
Fast forward about 8 years and many room renovations later and you've found me finally getting around to making the wall plate covers match our home aesthetic.
Affiliate links below. Thanks for supporting my blog. Click to read my privacy and disclosure policy.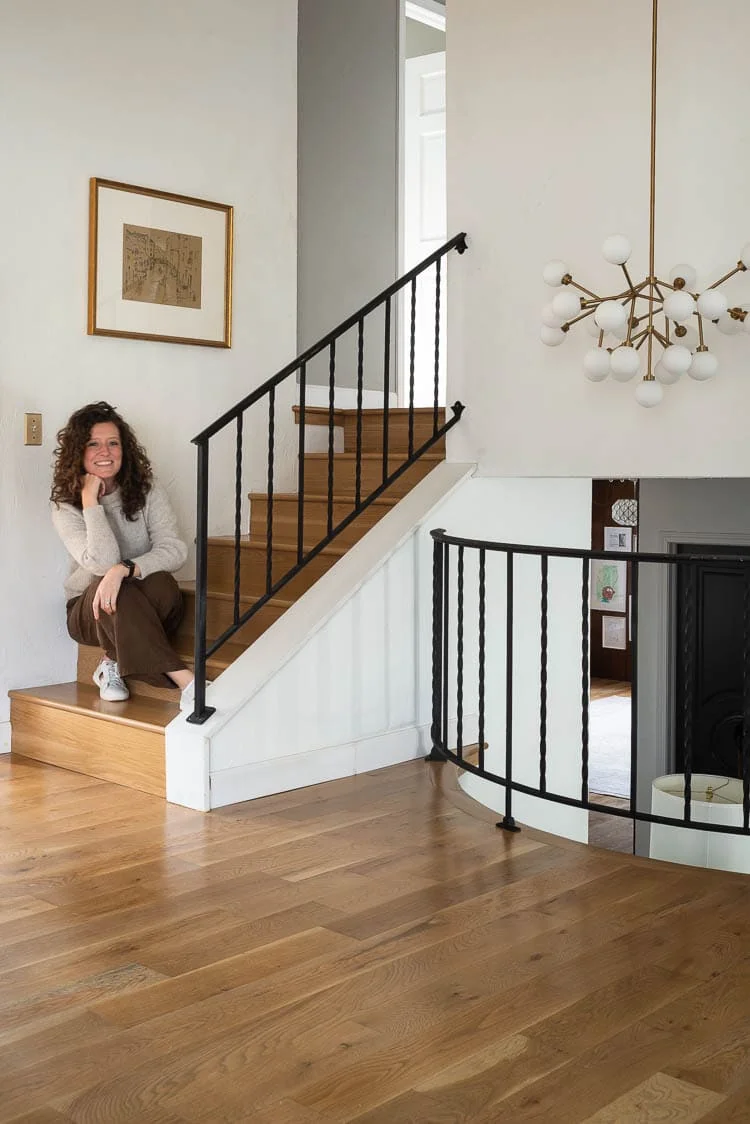 Upgrading to Brass Switch Plates
I started thinking about brass outlet covers because I have loved our brass door knobs that we upgraded to. The same brand that makes our door knobs also makes brass switch plates and brass outlet covers. It was a pretty easy decision to use the same brand because I knew there quality was amazing.
That being said, quality brass switch plates aren't cheap so I wanted to be thoughtful with my purchases and only purchase them for areas in my house where they would add character to the home.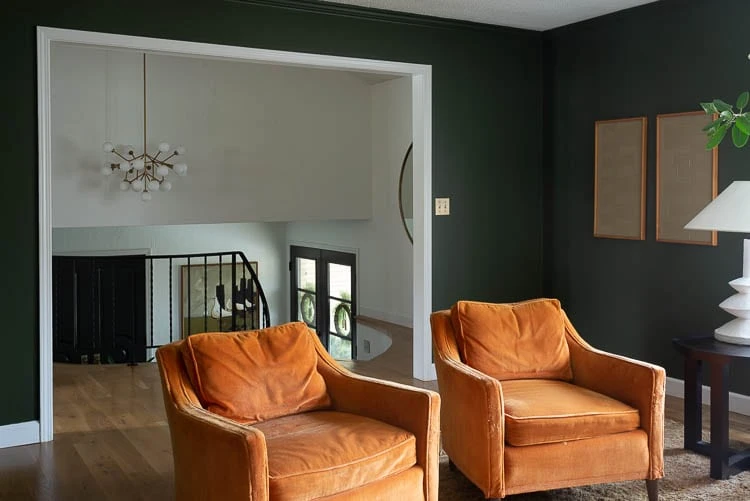 Installing brass light switch covers
When it came to selecting rooms to add more charm with the light switches, I immediately knew that I needed brass light switch covers in my rooms with dark paint and wallpaper. Rooms like my living room and dining room had simple plastic switch plates that were a major eye sore.
I purchased a few antique brass switch plates to upgrade those rooms and decided that I would see what I thought of the added charm that they provided before doing more spaces in my home.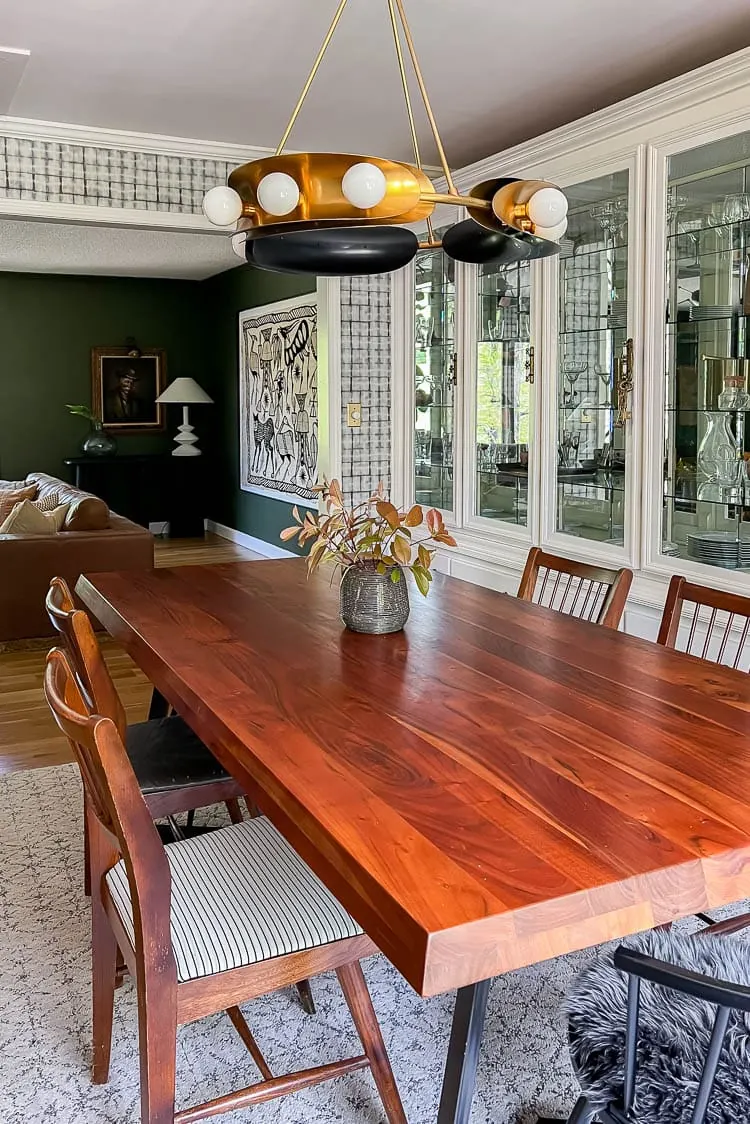 Here's a look at the before/after of the light plates in my living room: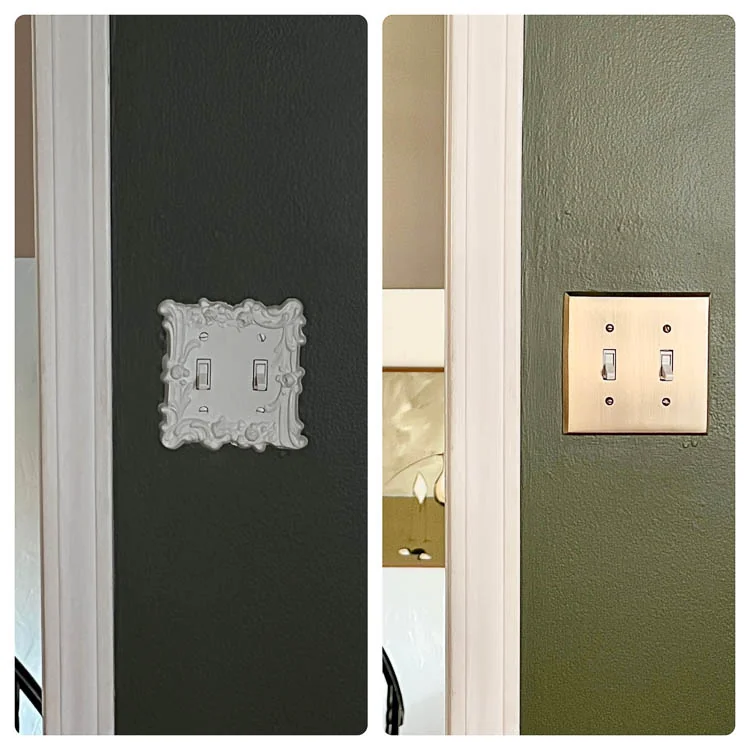 A bit of a lighting difference in that before/after, too! =) I photographed the before in the evening and then actually changed the switch out during the next day. Quite a difference natural light makes, right?! But also, those scroll switch plates had to go.
Adding character throughout the home
After living with the light switches in our living room and entryway, I realized that I adored the added interest that the decorative light plates gave to my spaces. So, I'm slowly upgrading more of the plastic light switches throughout our home.
As I've progressed in finding my home style, I've realized that, for me, it's all in the details. Being intentional with my purchases has really helped me hone in on what matters to me within the home and I'm happy to report that brass switch plates matter to me. =)
If you want help honing in on making your home more intentional, sign up for my email list to get your free workbook to help you with that!
Shopping for switch plate covers
I really love the antique brass switch covers that I bought but I wanted to share a few more options for you at different price points and with slightly different styles. Have fun adding character to your rooms, too!

Yield: 1
How To Install Brass Switch Plates To Add More Home Character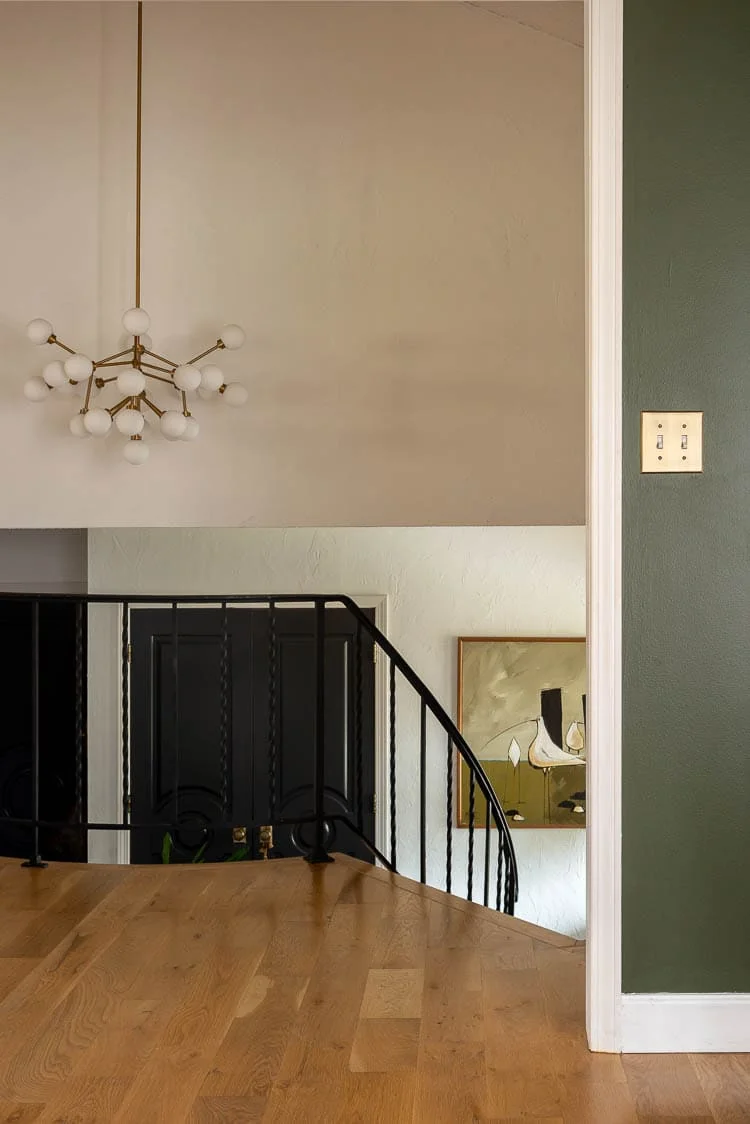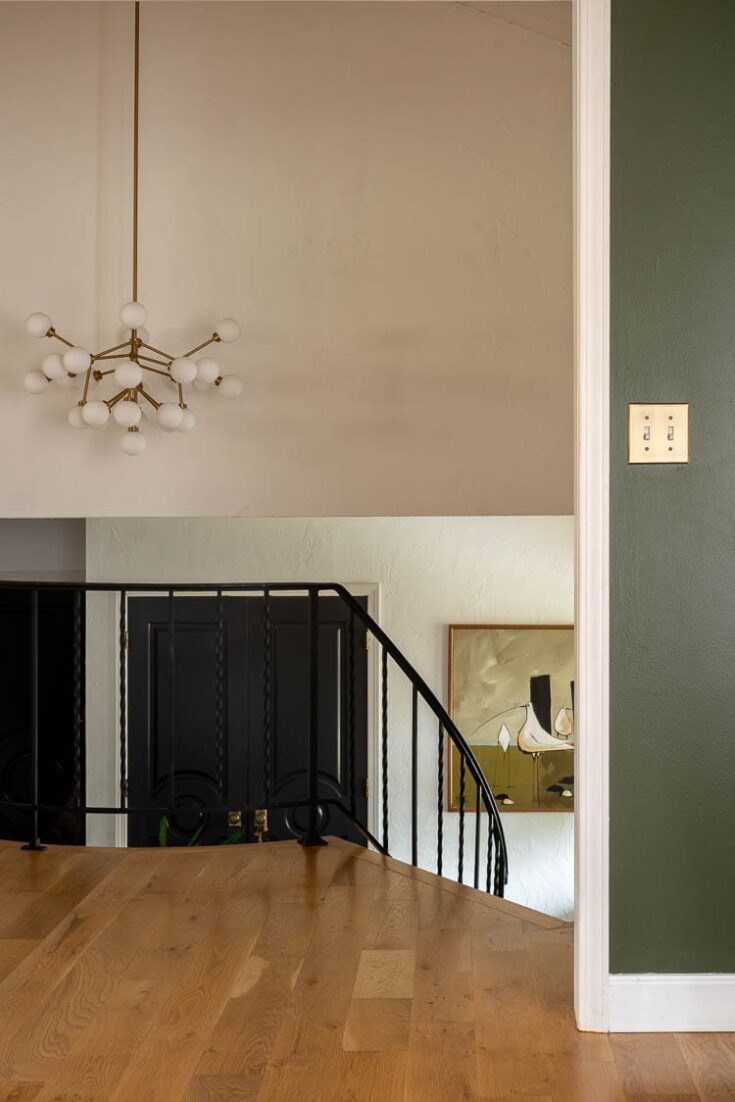 Learn how to install brass switch plates to add more character to your home! Changing light plates is a quick and simple project.
Materials
Decorate Brass Switch Plate or Brass Electrical Plate
Instructions
Turn off the power to the switch that you will be changing.
Unscrew the screw that is holding the current switch plate in to the wall.
Using a small screwdriver (so you don't scratch the brass wall plate), screw in the new screw and wall plate to the wall.
Turn the power back on.
Notes
It might seem like an extra step to flip the breaker to just change out a wall plate, but safety first! It's a thirty second step that will keep you from being shocked.