Can I get a TGIF?! Seriously, this week has just been that kind of week.
Want to take a trip down memory lane with me? Hope so, because you get to anyways.
This is what our living room looked like after we moved in (April 2012 ish).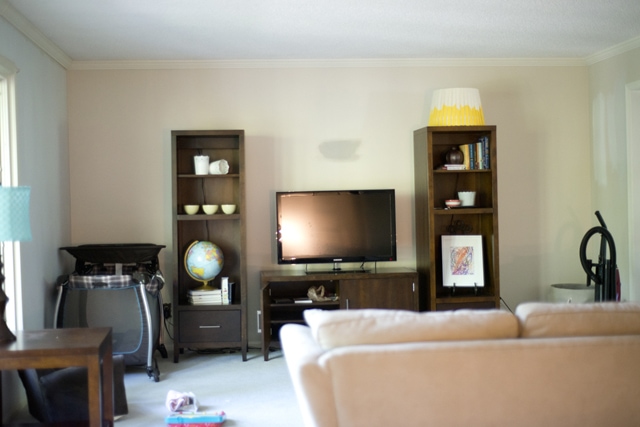 It got a smidgen better in the fall of 2012 with this: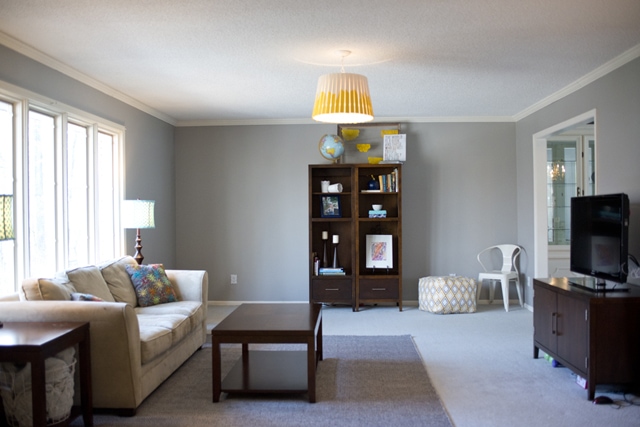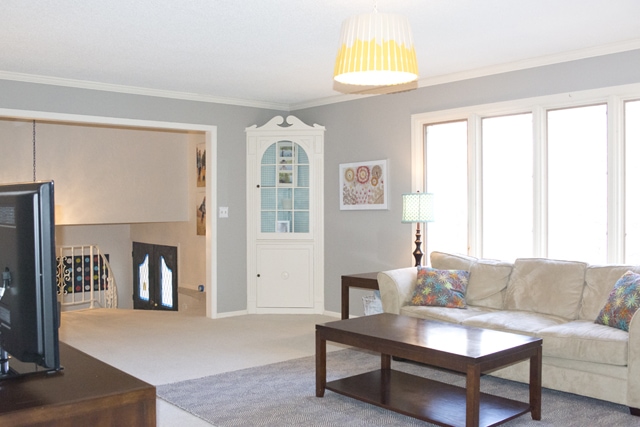 Last year, we covered a large bulletin board to take up more wall space: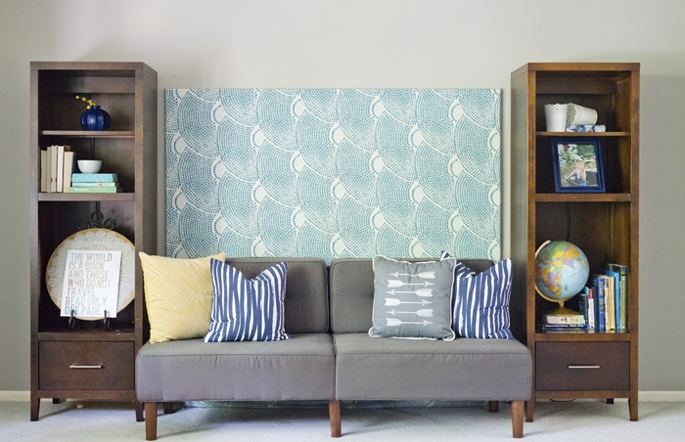 That was a pretty good look for us for awhile. Then we upgraded our light and added curtains that changed things dramatically.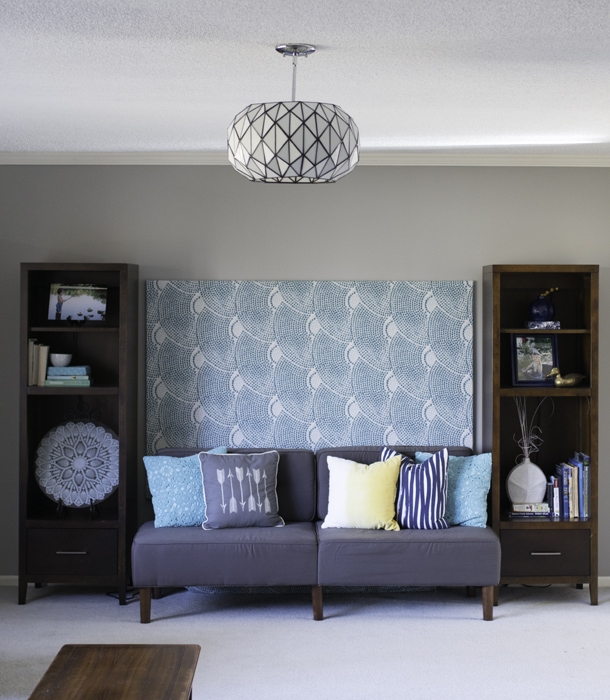 What the pictures don't show is that our living room is super long ( I think its 24 ft or something like that). So, the bulletin board looked good with the couch in front of it but if felt weird when people were over. It was like they were half the room away when you sat on the other couch. Another thing is that we have very large windows and we weren't taking  advantage of the view with the couch in front of the windows.
We added little changes over the last year that have brought us to this point: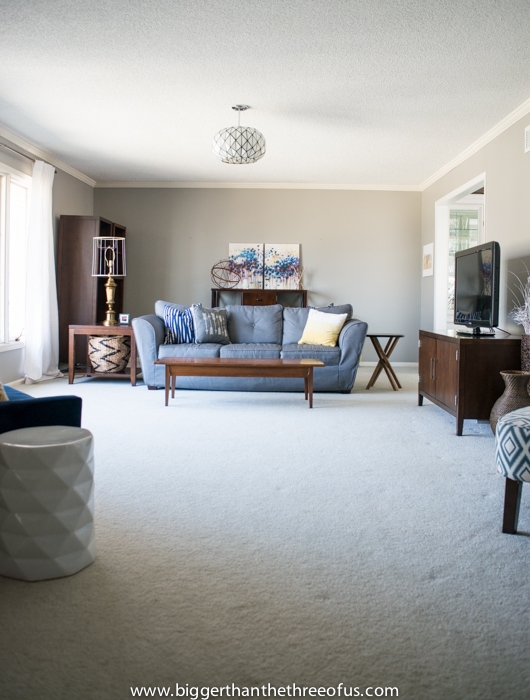 It's still sparse and definitely under-whelming, but it's progress. We definitely don't have enough furniture or 'layers' to the room, but for us those things take time.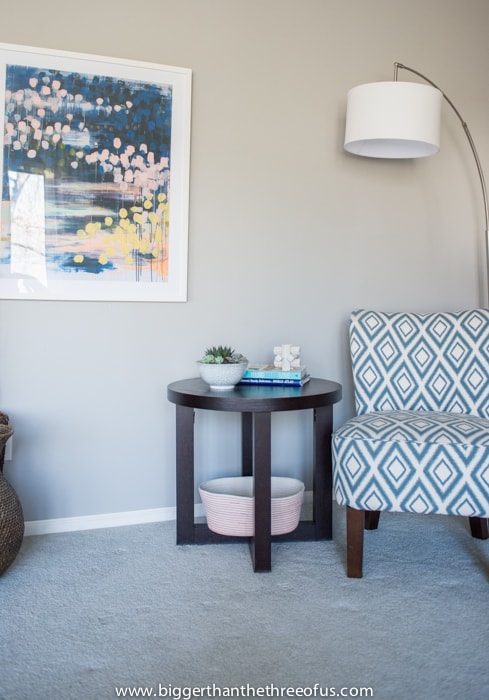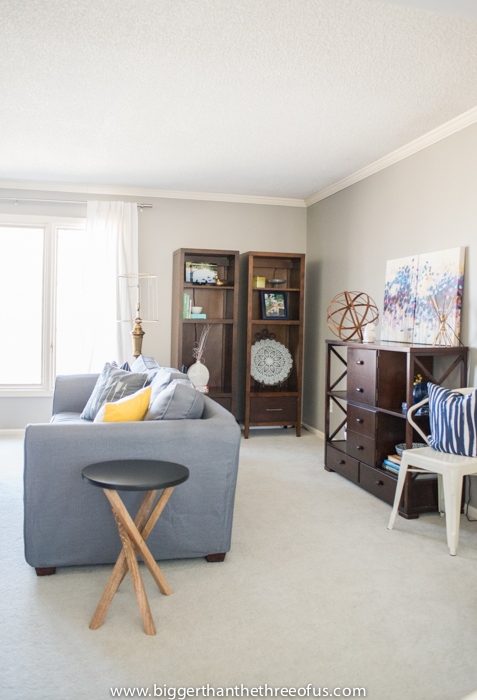 The height of the sofa with the height of the buffet/storage piece don't go great, but we are working with what we have. I do like the bookcases and the little  'nook' area behind the couch. It helps make the room feel more intimate and gives us a great place to stash toys. =)
I really need to finish the lampshade on that gold lamp. I have the fabric but it just hasn't gotten done.
I picked up that cute little round side table on clearance at Target. I haven't decided if I'm going to keep it or not, but if I do then the top will be definitely getting a makeover.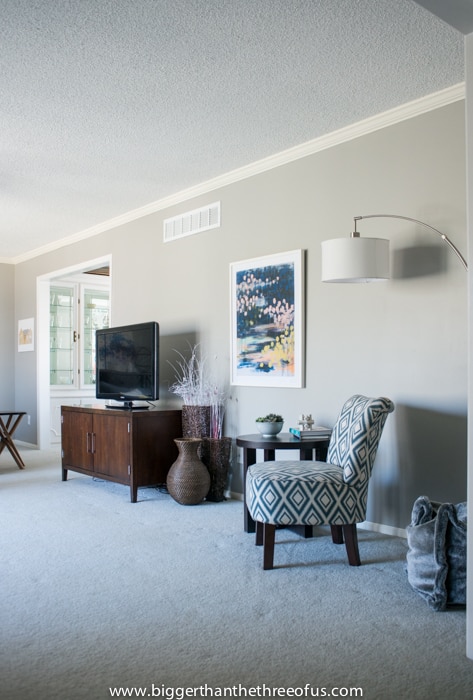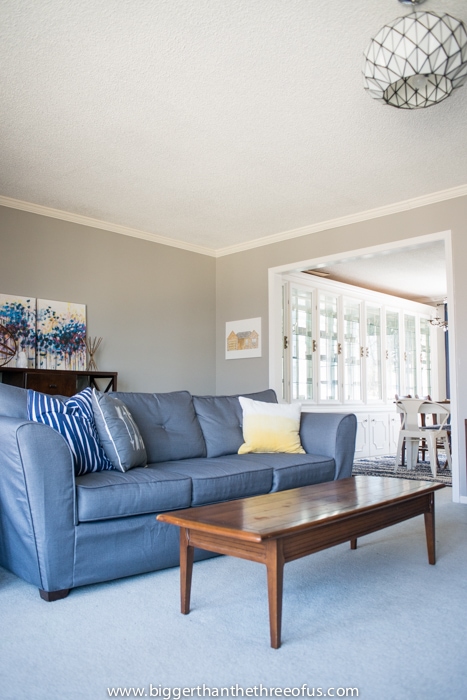 I feel like the wall behind the couch (with the buffet/storage thing) could definitely be an accent wall. I just can't decide what to do with it. I like the idea of a hand-painted herringbone (small scale) or some type of wood planks… but I just don't know.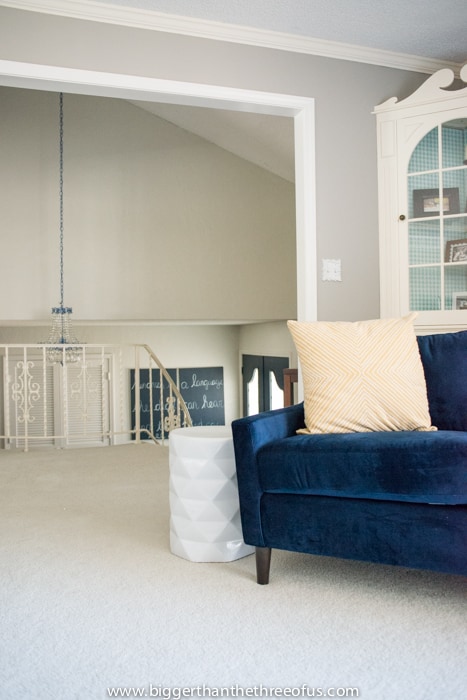 This is a great angle to see the differences in the trim colors. The doorway trim has been painted but the built-in and crown moulding is still the dirty cream color. Also, the gray/white that we used in the loft/entryway we hate, so we need to repaint that. I definitely want to go with a bright white to give that space more light.
The wood flooring that we are going to put down will help with that as well.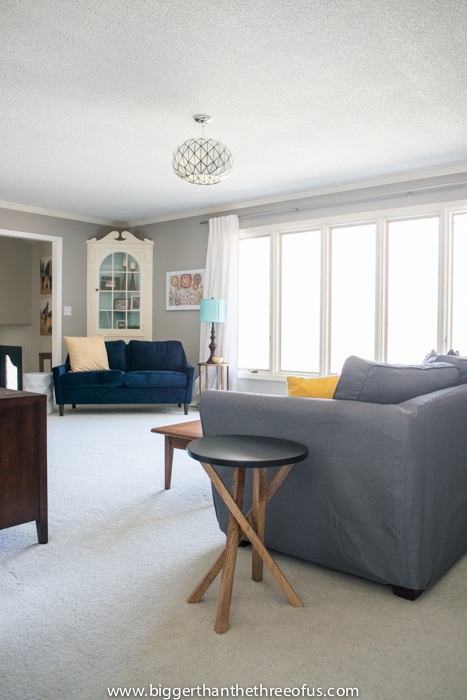 We are planning on taking that scroll piece off the built-in and replacing the glass with a plain front instead of the panes. We are hoping that will give it a more modern feel.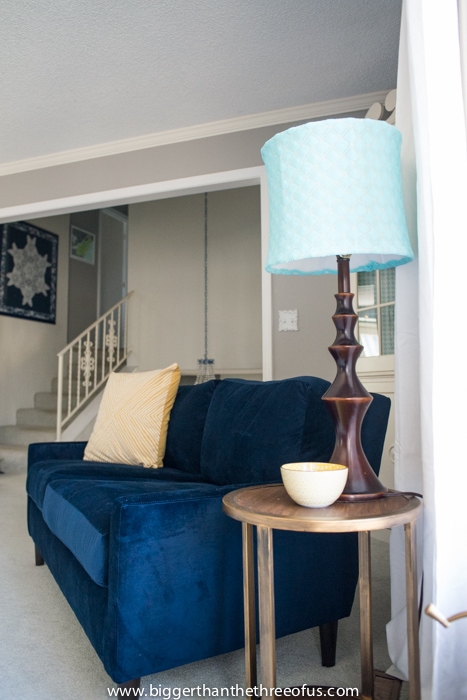 Short-term those stairs heading upstairs will have wood floors, which will be great, but longterm we would also like to change the railing. That railing is on all the staircases which I would expect to be $$$$$ to change.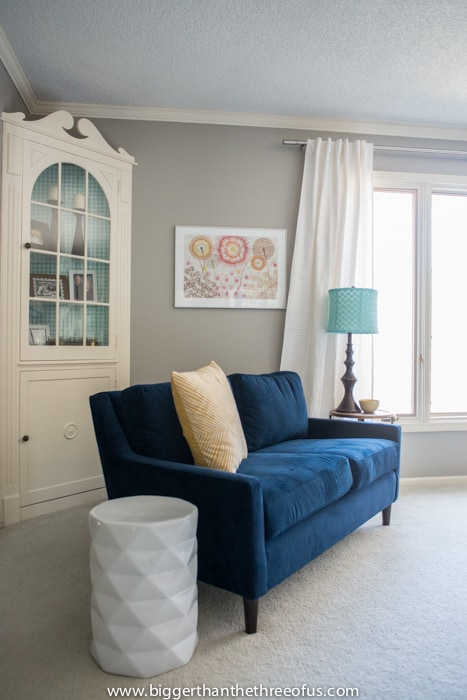 We are in love with the West Elm couch. It's gorgeous and really the perfect little couch for that space.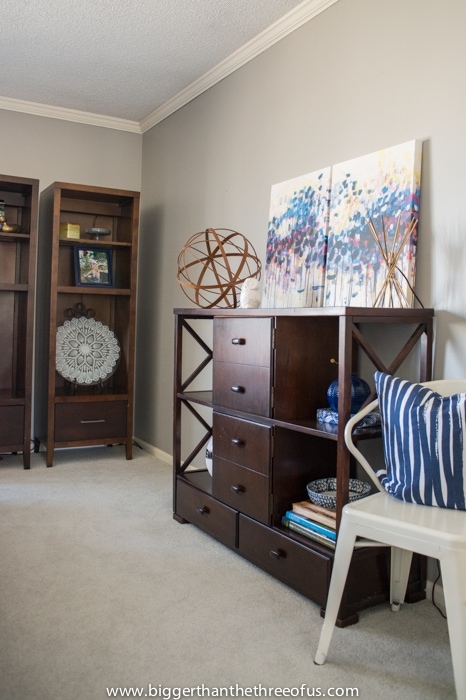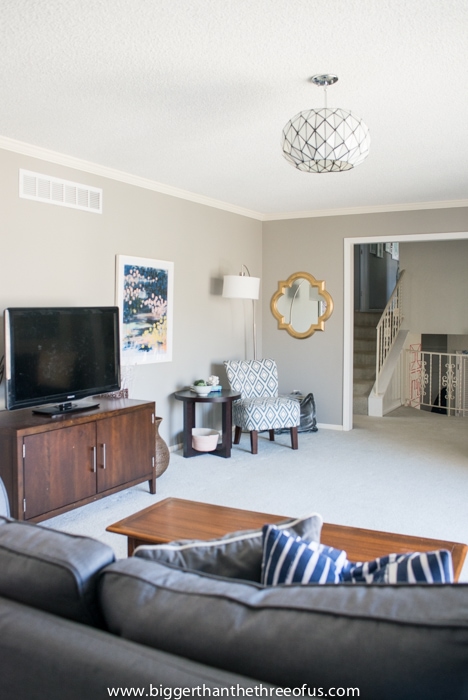 The living room still feels very sparse, but it's definitely improved. For us, it has definitely proven to be a decorating challenge; mostly because of the size. It almost needs a separate sitting area for 'reading' but where the door jams are for the formal dining room and the loft area make having a second sitting area difficult.
Hope you have a great weekend! I plan on roping Luke in to helping me with a few little craft projects. Four hands are always better than two. =)