I've been missing little projects lately. Sometimes, you get so caught up with the big projects (hello, kitchen remodel) that you forget about the little projects. I have a few in the works right now, that should be done over another nap time or so. =) So, I'll be sharing those soon! I might even tag them with "Naptime" projects, because I think that's pretty cute. Anyways, I rounded up three of my past projects that can definitely be completed during a nap time. Enjoy!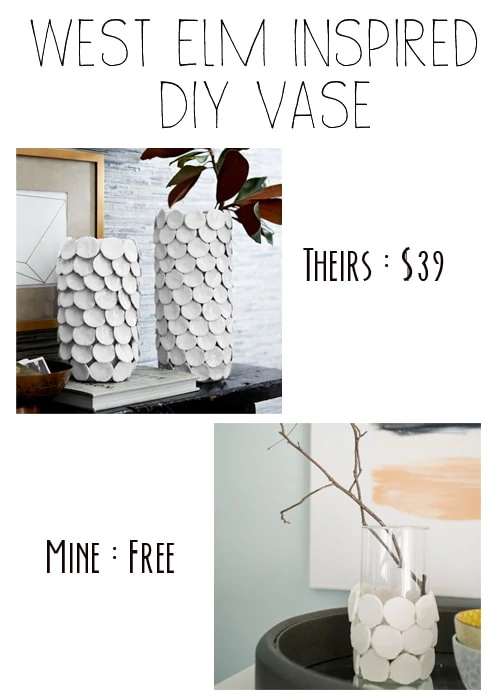 This diy vase is definitely doable during nap time, but over the course of two naps. You have to make the circle disks and let them dry overnight. Then, you glue them on a vase. You can see the full tutorial that I shared over at Lovely Etc.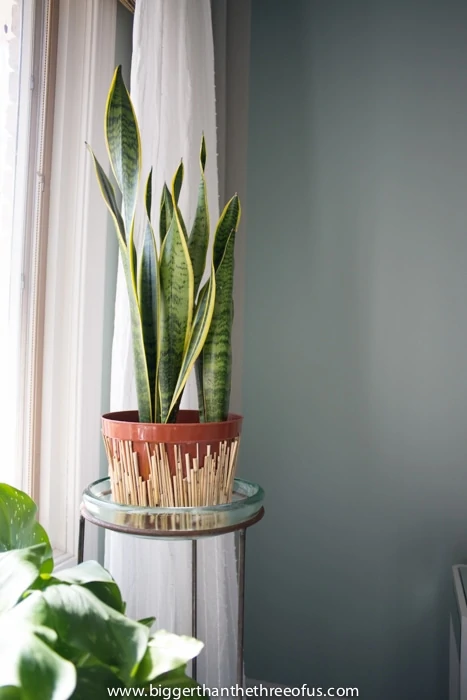 This pot is so simple. If you don't have the bamboo sticks laying around, just go outside and use regular twigs. Find the tutorial here.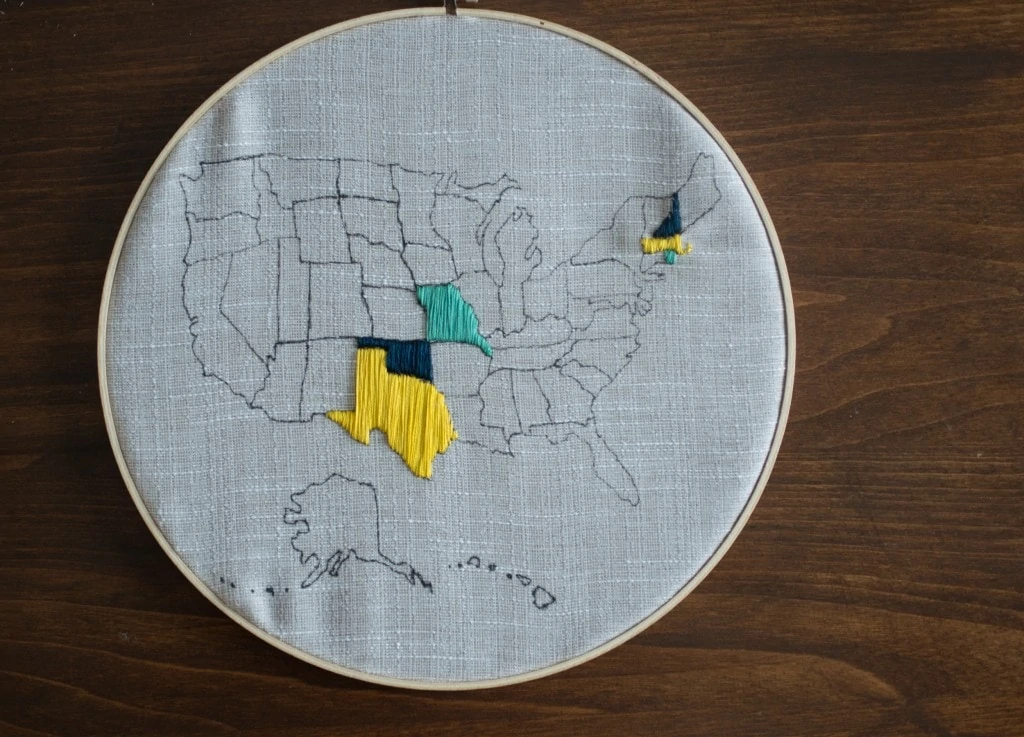 We love traveling and we want to encourage that in our little guy. So, every time we go somewhere new (it has to be all three of us together) we embroider the map. It's simple to do and our little guy loves seeing where he's been. See the tutorial here.
All simple and cheap! Sometimes, I'm amazed at what you can do on the cheap and other times I'm amazed at how quickly you can spend a fortune. Lol. I guess it probably all evens out in the end.