I just keep telling myself to "keep on truckin." This is now Day 8 in the "Twelve Days of Christmas" and we are closing in on the finish line! I never knew I was so crafty! Ha! Anyways, I'm sharing another simple ornament that anyone can replicate, a Burlap and Reindeer Wreath Ornament.
Burlap and Reindeer Wreath Ornament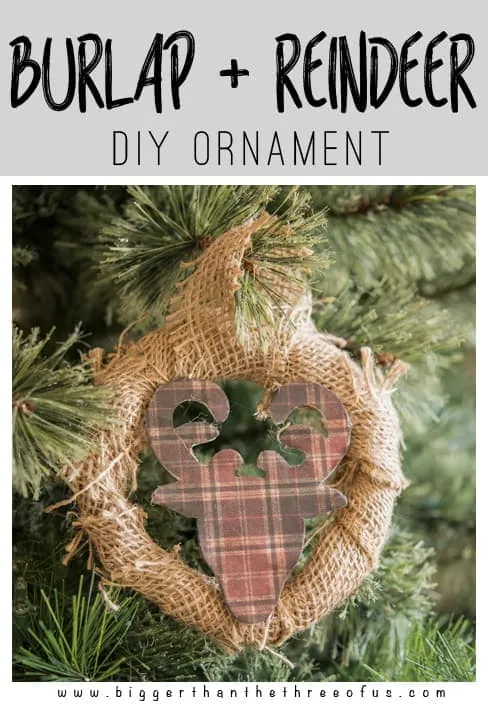 This little ornament had a funny beginning. By the time we got to eight ornaments, I had lost some creativity. Not that this one isn't creative, but I was just having problems making ideas in my head work in real-life. Anyone else have that problem? I'll share more on that in a second.
*Affiliate links below. Thanks for supporting this blog. Click to read my disclosure.
First things first, gather your supplies.
Glue Gun | Scrapbook Paper | Greenery | Wooden Christmas Tag/Ornament | Burlap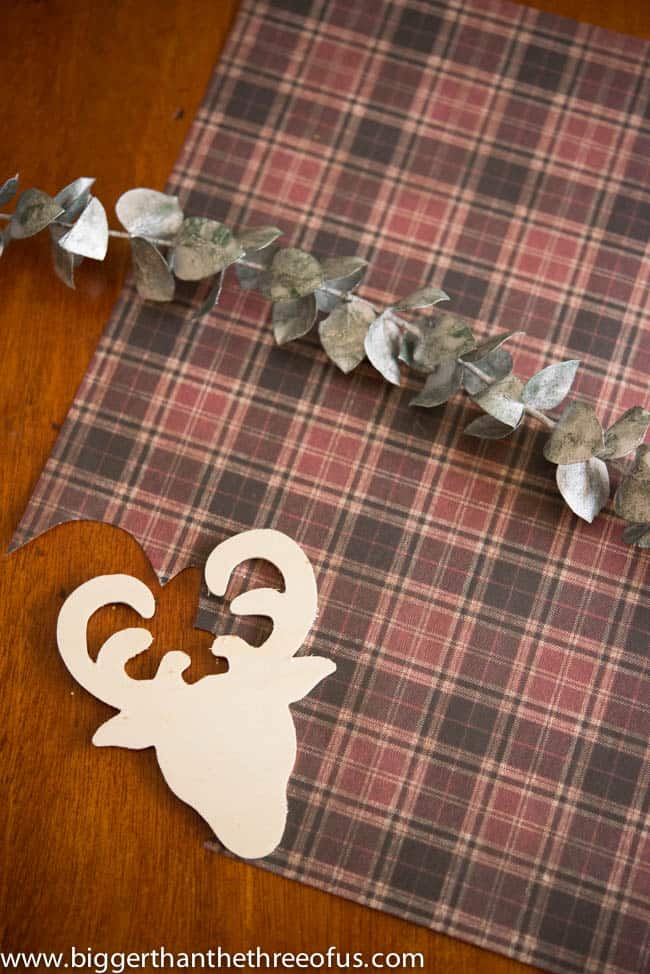 So, I started with a wooden reindeer. I stamped the edges with black ink and then covered it in plaid scrapbook paper.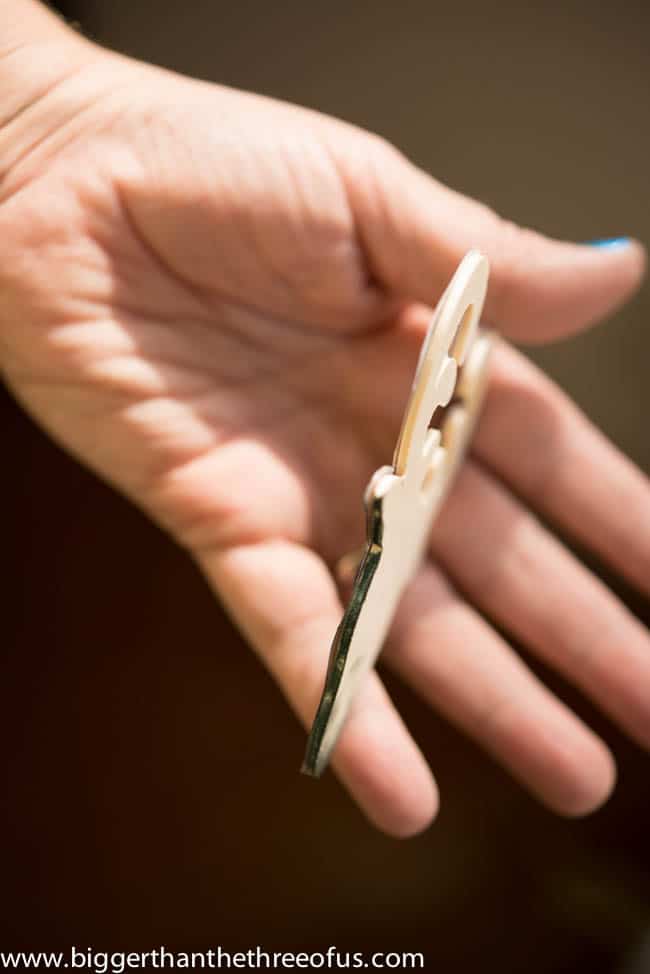 Then I started on the wreath. I had some dried silver greenery type stuff (I'm not sure what it's called) in our craft box, so I started forming that into a wreath-like form.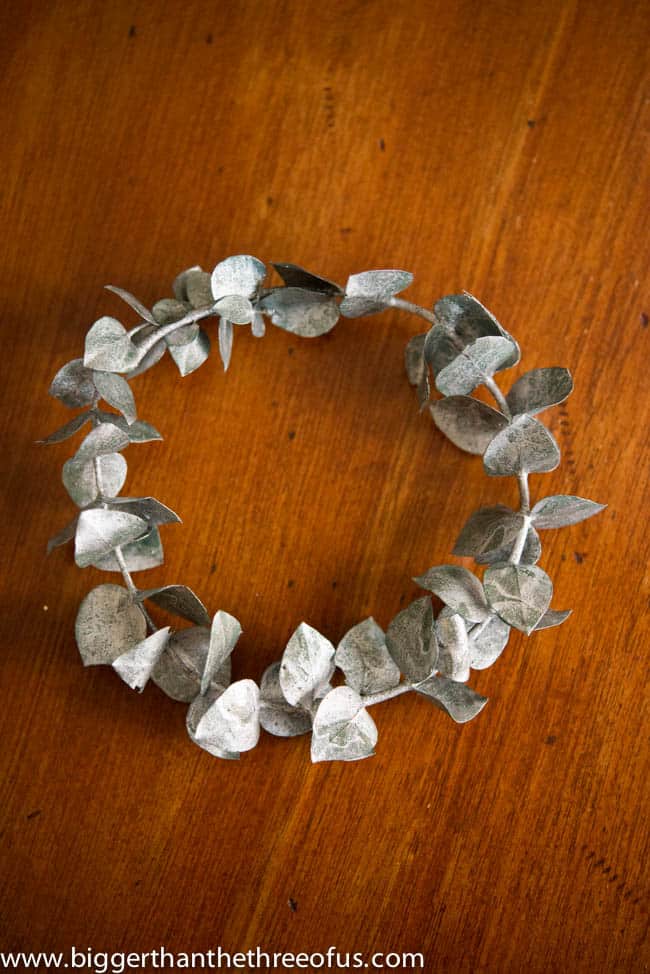 I totally hated that when I did it, so then I covered that whole silver thing in burlap. From there I hot glued the reindeer on top of the wreath.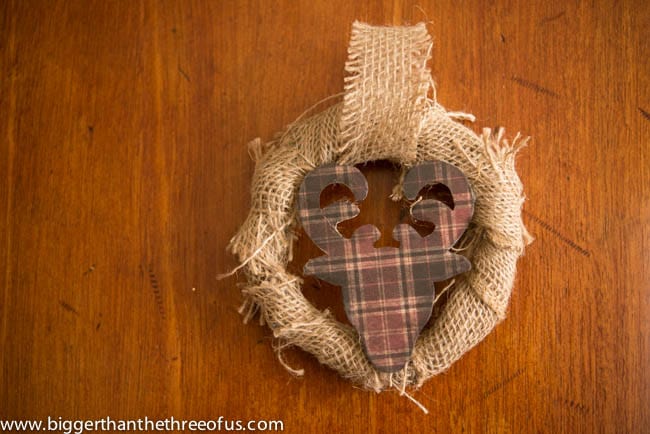 It's definitely pretty rustic. I like how it turned out, but it just doesn't scream "me". But, when you are making this many ornaments, I guess you can make a few that are cute. I can totally see me using this as a gift tag for my sister (who loves this type of decor).
So, what do you think of my Burlap and Reindeer Wreath Ornament?
*Some of the products in this post were bought with a gift card provided by Michaels.
Pin For Later : Burlap and Reindeer Christmas Ornament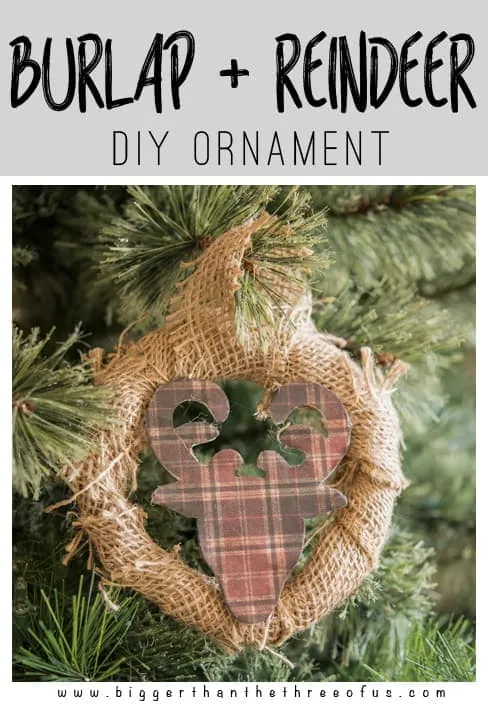 edited 09/22/17: See All 12 Days of DIY Christmas Ornaments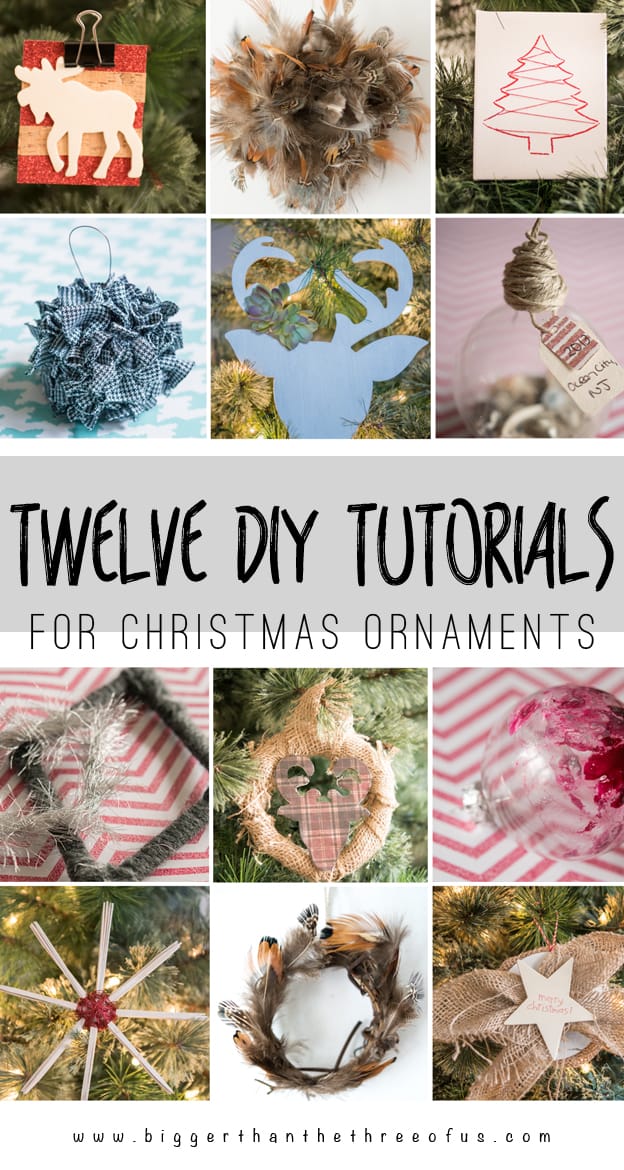 Moose Ornament - Feather Ball Ornament - Canvas Tree Ornament - Fabric Ball Ornament - Succulent Reindeer Ornament - Travel Display Ornament - Triangle Ornament - Burlap Reindeer Ornament - Marbled Ornament - Starburst Ornament - Feather Wreath Ornament - Burlap Star Ornament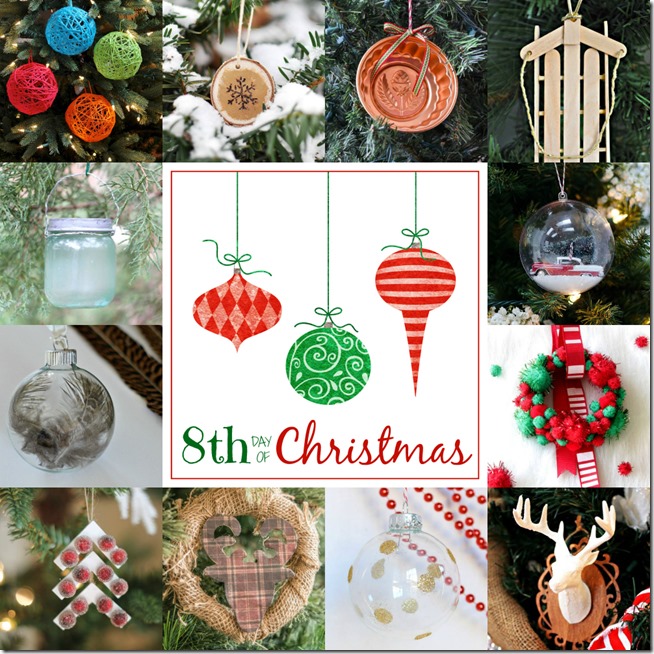 Yarn Ball Ornaments | All Things G&D
Wood Burned Snowflake Ornament | Cherished Bliss
Vintage Jello Mold Ornament | Whats Ur Home Story
Simple Popsicle Stick Sled | Serendipity Refined
Mini Mason Jar Ornament | Lovely Etc.
Snow Globe Ornament | It All Started With Paint
Wispy Feather Ornament | The Happier Homemaker
Pom Pom Wreath Ornament | Remodelando la Casa
Hardware store Christmas Tree Ornament | Thrifty and Chic
Burlap and Reindeer Ornament | Bigger Than The Three of Us
Glitter Polka Dot Glass Ball Ornament | May Richer Fuller Be
Deer Head Ornament | Mom 4 Real