We made progress this past week! Hip Hip hooray!
 But before we get to all of that let me just remind you what each week of the One Room Challenge will look like.
Wednesday, Oct 5th (week 1) – Introduce your space, and tell us your plan. 
Wednesday, Oct 12th (week 2) – Show us your progress. What have you accomplished? 
Wednesday, Oct 19th (week 3) – Have you encountered any setbacks? Any happy accidents? 
Wednesday, Oct 26th (week 4) – How's it going? Week 4 is the hardest! 
Wednesday, Nov 2nd (week 5) – Did you revise your plan? Hang in there, you can do it. (THIS WEEK!)
Wednesday, Nov 9th (week 6) – The Finale – It's all about the pictures.
Are you ready to see my sexy new light and my amazing wallpaper?
Milton & King reached out to me to see if I would be interested in trying out some of their wallpaper. I jumped at the chance because they have such a fabulous section. I went with the Shibori Earth Grey Brick Wallpaper and it's just dreamy.
Luke and I briefly contemplating hiring the wallpaper install out but I'm so glad we tackled it. It took a bit of patience but it was pretty darn easy! I'll share a tutorial for doing it early next week. Seriously though, if you can pay attention to detail (Luke) and have a helper (me)... you can do this!
Other than the wallpaper install, we put in this pretty light: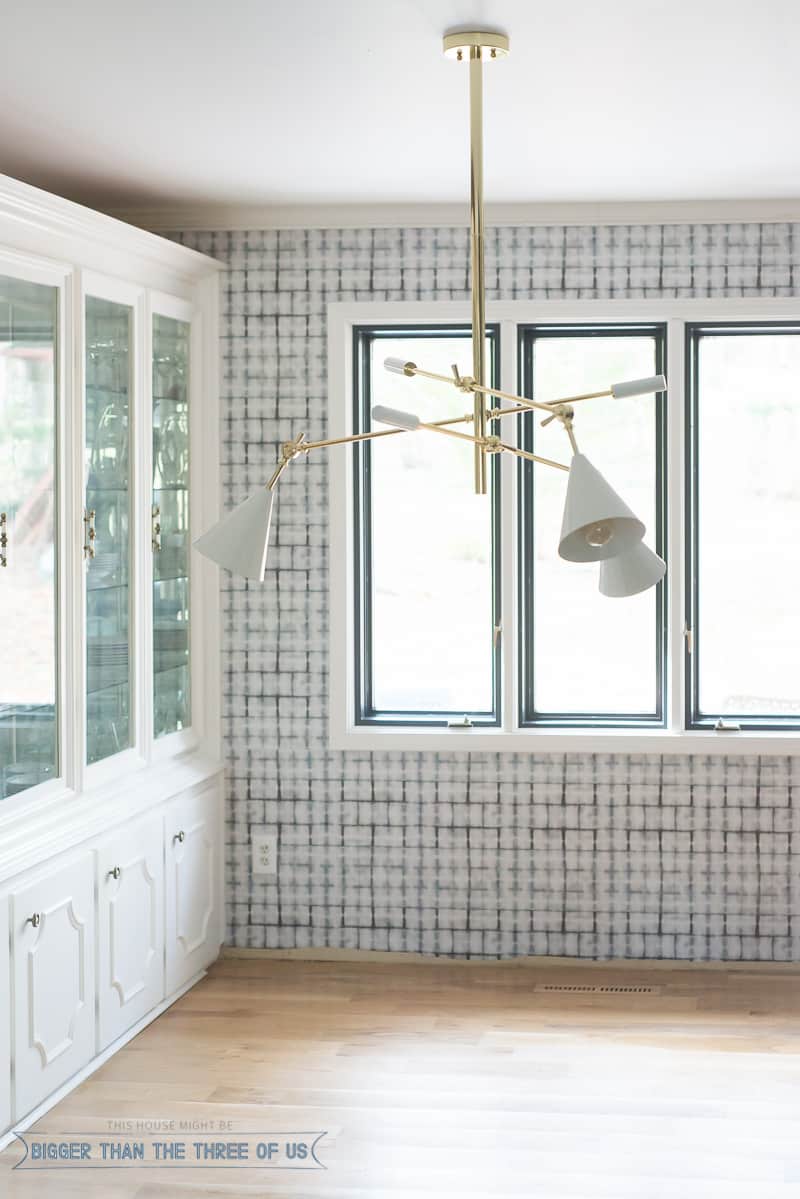 We still have lots of styling to do and, of course, we still need to install baseboards, but it's coming along!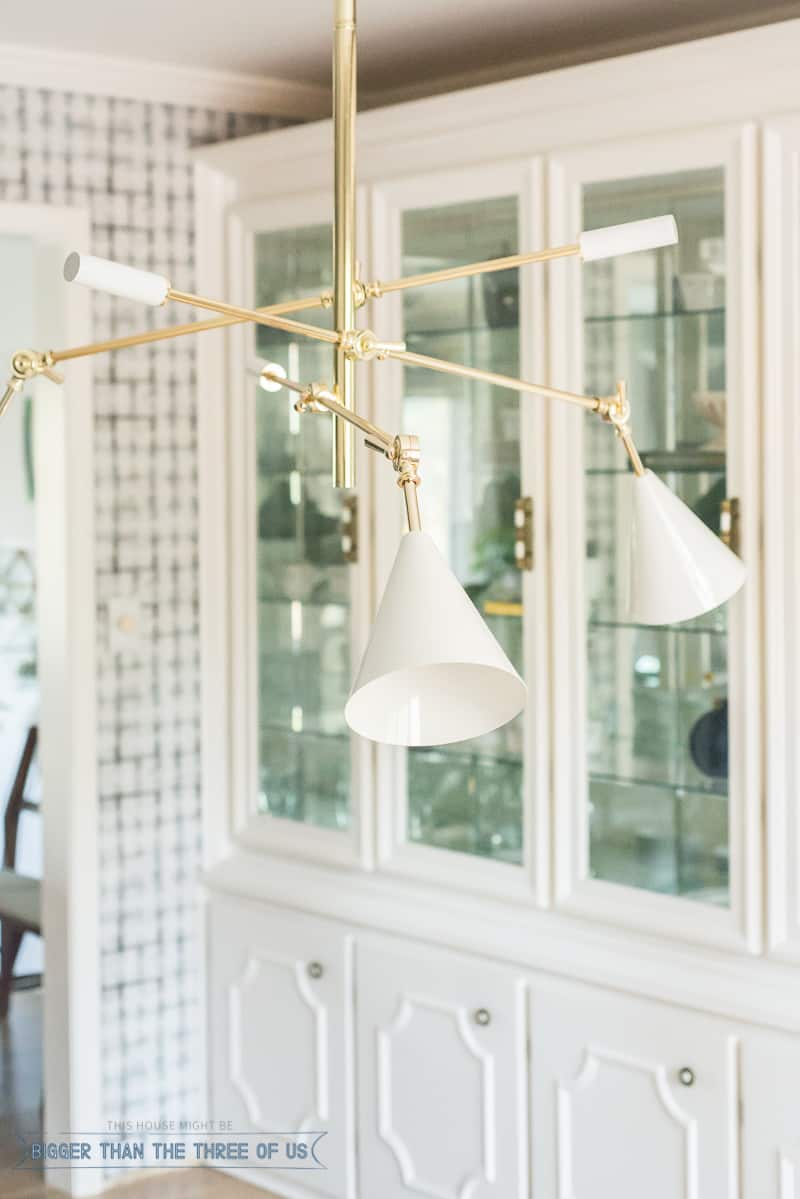 Less than one week to go!! I'm getting excited.