Another week has passed by for the One Room Challenge and I'm so behind! We went out of town this past weekend, so not much progress has been done. A few purchases made their way to our home though and I did do a few small prep things for the wallpaper. I'll get to that in just a bit but, before I do, let's check out what each week of the One Room Challenge will look like. If you need to play catch-up - just click a week to read about what went down on that week.
Wednesday, Oct 5th (week 1) – Introduce your space, and tell us your plan. 
Wednesday, Oct 12th (week 2) – Show us your progress. What have you accomplished? 
Wednesday, Oct 19th (week 3) – Have you encountered any setbacks? Any happy accidents? 
Wednesday, Oct 26th (week 4) – How's it going? Week 4 is the hardest! (Ha! That's this week)
Wednesday, Nov 2nd (week 5) – Did you revise your plan? Hang in there, you can do it.
Wednesday, Nov 9th (week 6) – The Finale – It's all about the pictures.
Ok, so last week was about the rug dilemma. Oh and btw, I shared my go-to sources for finding AFFORDABLE vintage rugs on Monday. You don't want to miss that post.
So, back to the rug dilemma. I don't mind the slightly small rug so I'm just going to rock the one rug. Thank you all for your input though - it was definitely appreciated!
On to what I actually accomplished this week. Prepare to be blown away by this progress. =)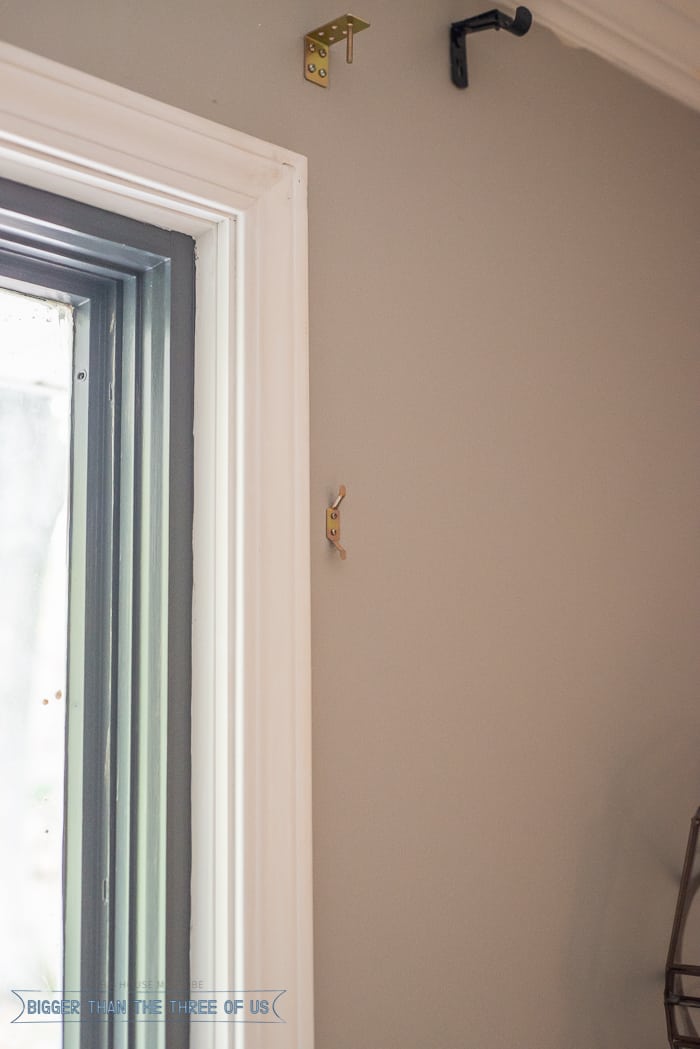 I prepped the walls for wallpaper. Which means that I unscrewed all the curtain hardware and random screws and took out the drywall anchors. Then, I spackled the walls and lightly sanded them. Does that sound like a lot? I shouldn't tell you that it only took me 15 minutes, right?!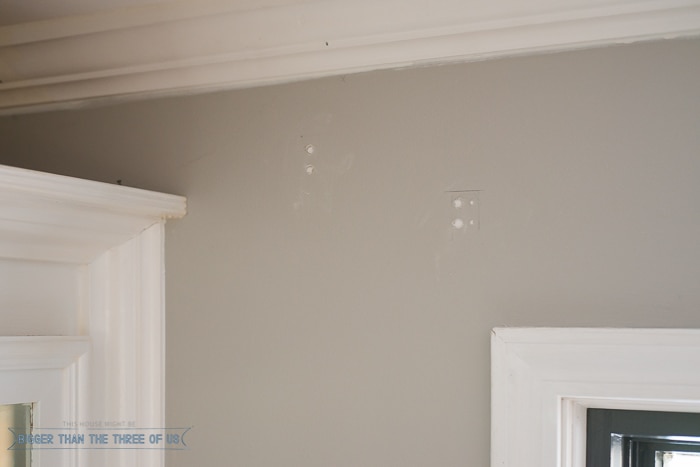 Other than that, I hung the wallpaper sample up and tried to decide whether I wanted the wallpaper to wrap around the wall towards the kitchen.
What do you guys think? Should I keep it strictly to the dining room or should I paper that three inch space? Immediately to the other side is tile, so I think I could go either way. Thoughts?
So, it's a sad ORC update today - sorry! I'll have more to share next week.