Well, we now have a freshly painted white living room and, to be honest… I'm not sure what I think about it. Indecisive? Usually, I'm not. But, for some reason our living room paint color is a hard one for me. Before I share all the pictures of how it looks now, let me show you the two other colors we've had in the space.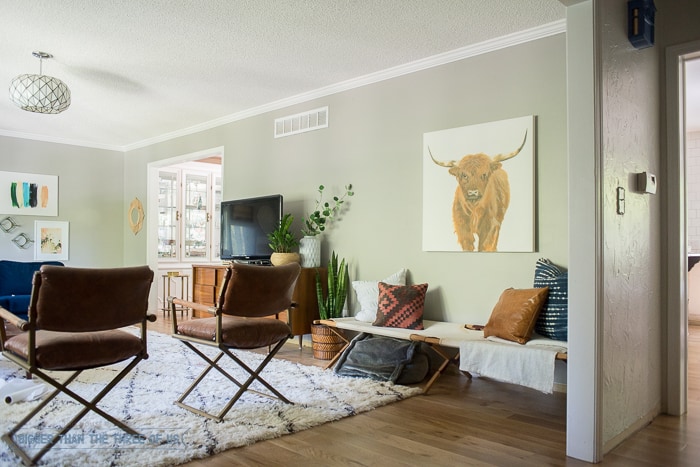 The first color we used in the space was Grey Husky. I actually loved that color and used it in a few different rooms (our travel hallway which I'm still working on still has it as does the hallway bathroom).
As my style has evolved, I've changed things (as you can see from these images of our living room) and paint has been one of them.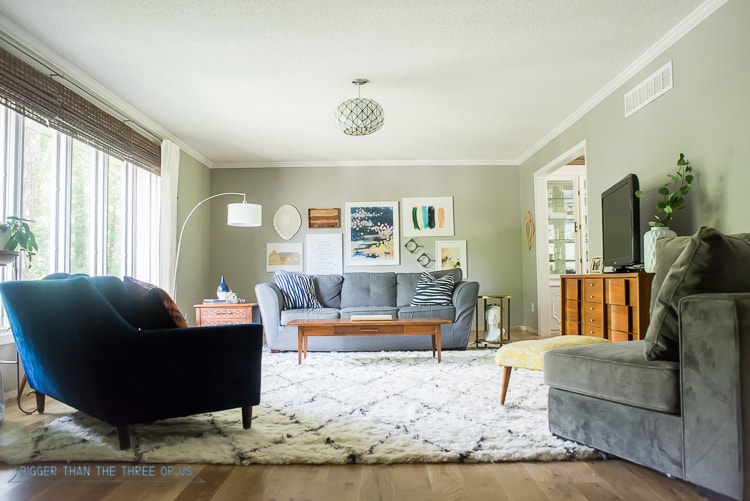 Earlier this year, or maybe late last year, I painted the living room "Classic Gray" by Sherwin Williams. It had been recommended to me from quite a few different people.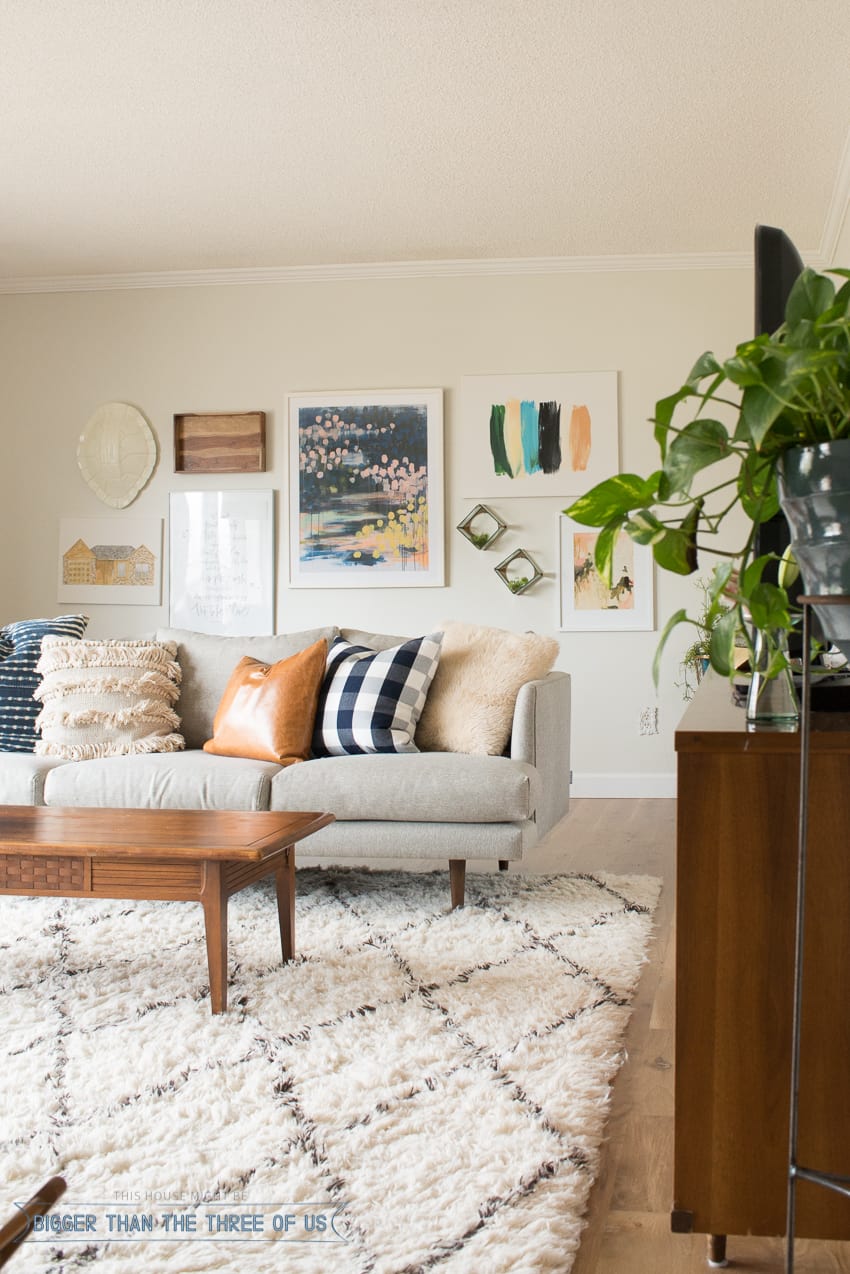 I liked it in some lighting and on some walls but on others, it pulled a yellow/cream, which I hated. Then, as we tweaked the space with a new couch and less color… I felt like it pulled even more yellow.
I've pinned a ton of rooms on my Living Room Board Pinterest board and about 90% of them have white walls. The other 10% have dark, blue/gray/black walls. Luke loves the light and airy feel of the walls that we currently have in our house that are white and has said that his preference would be white walls. So, I decided to see if I could make the white work in the living room.
I went with my go-to white (Ultra White by Valspar).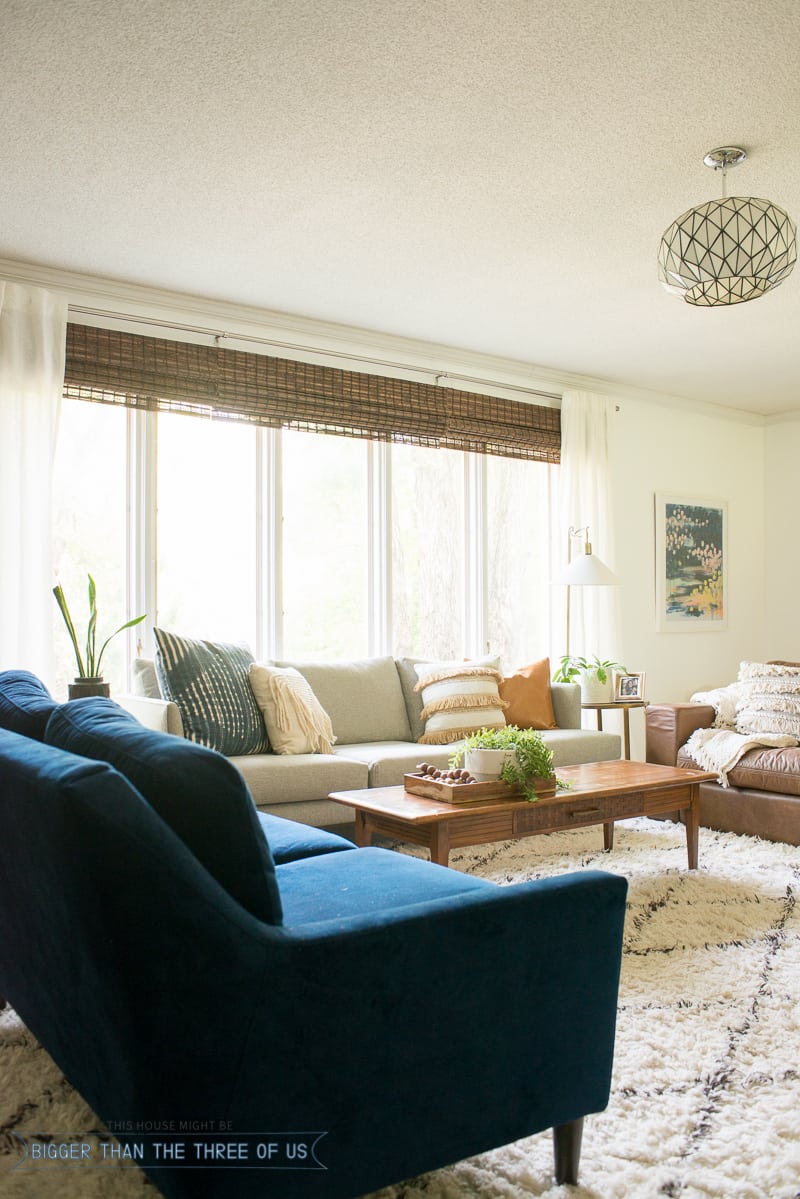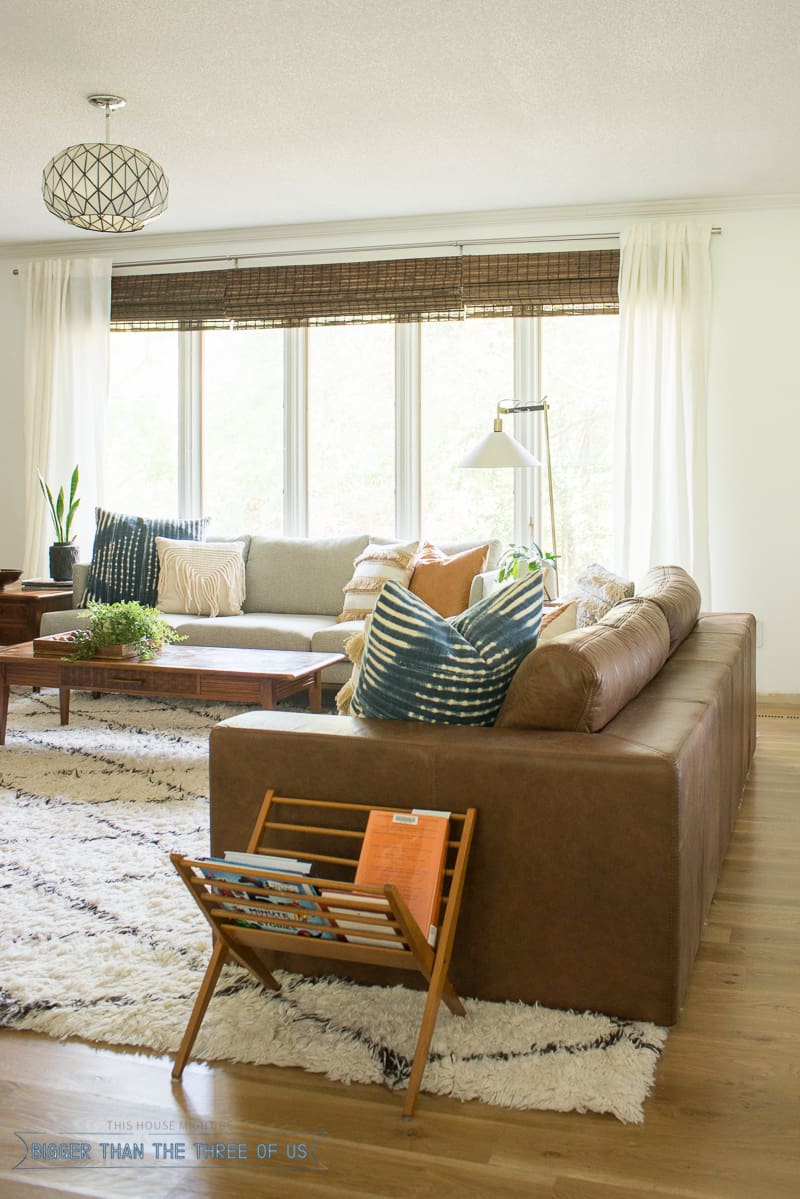 To be honest, I'm not overwhelmed by how it looks. I'm actually quite annoyed. The trim (that's installed, ignore the missing pieces) and the crown molding all look dingy. I painted the trim in this room pretty early on in the house renovation so I'm guessing it's not my current trim color (which is more of a stark white).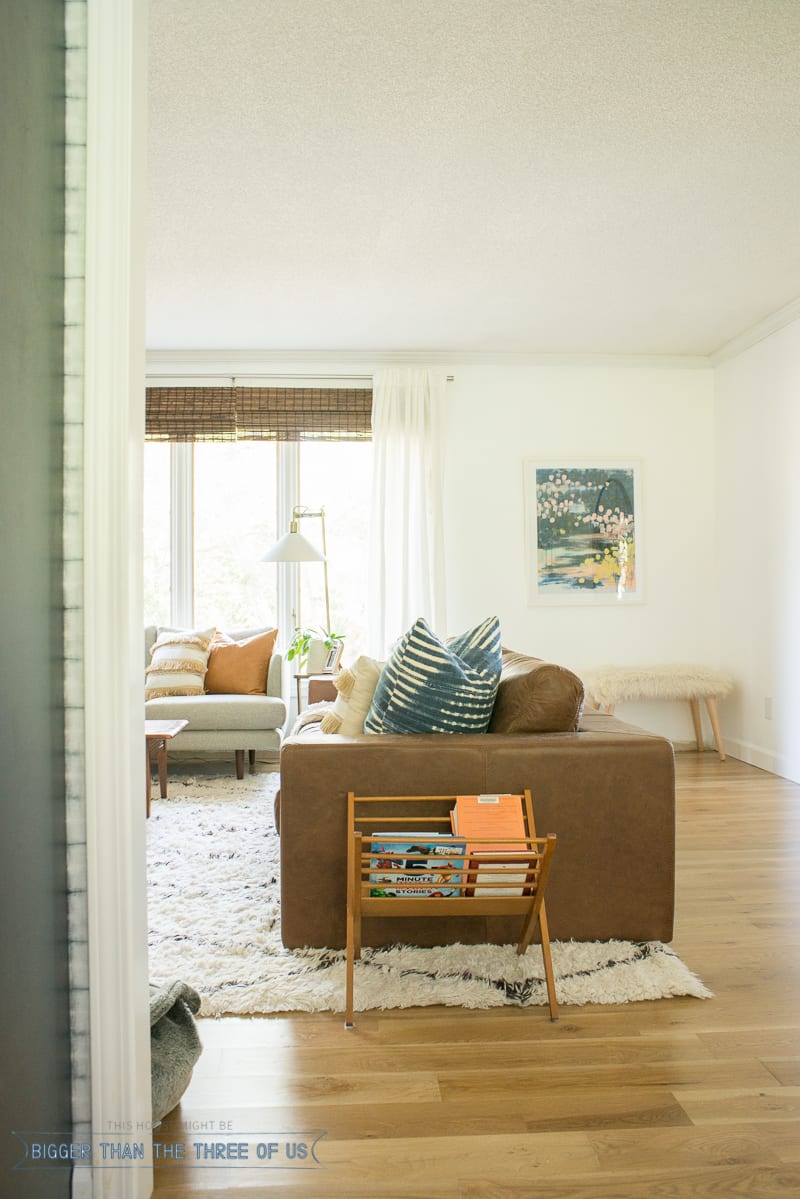 I started demo on the corner cabinet. Do you see it below?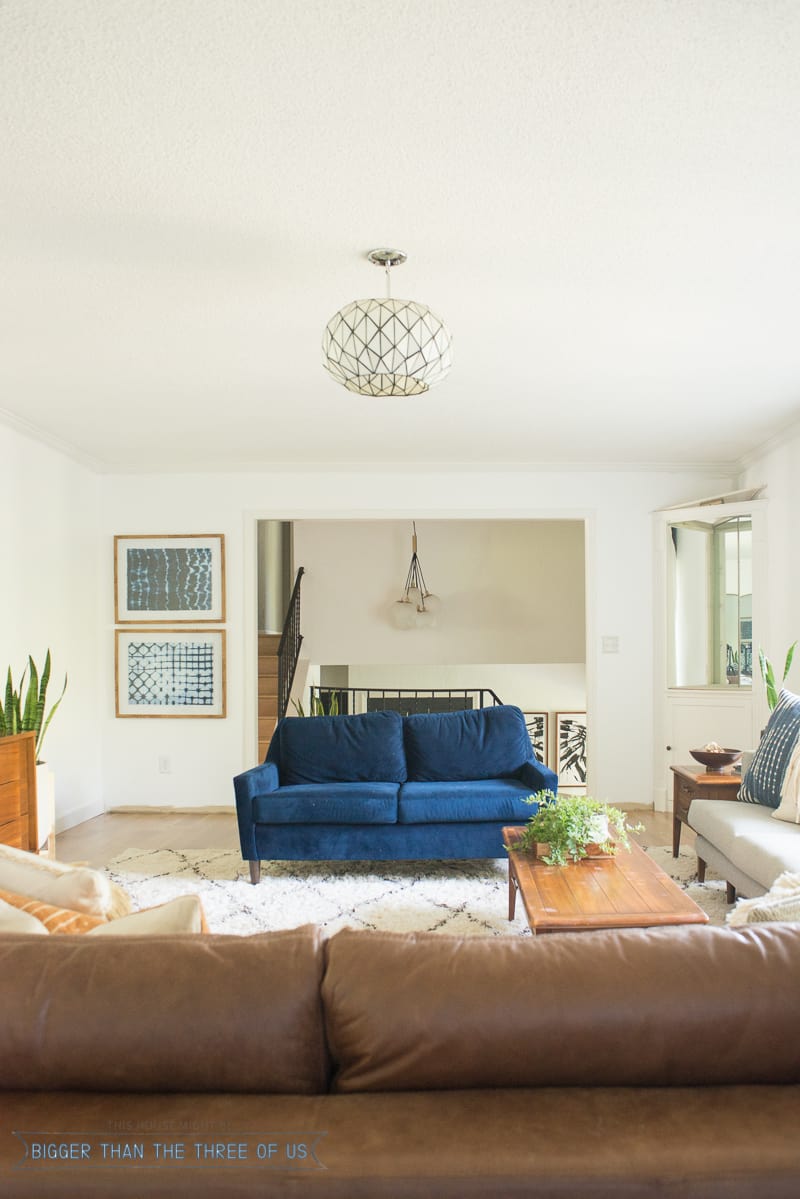 I'm excited to really get started in making that fit my style.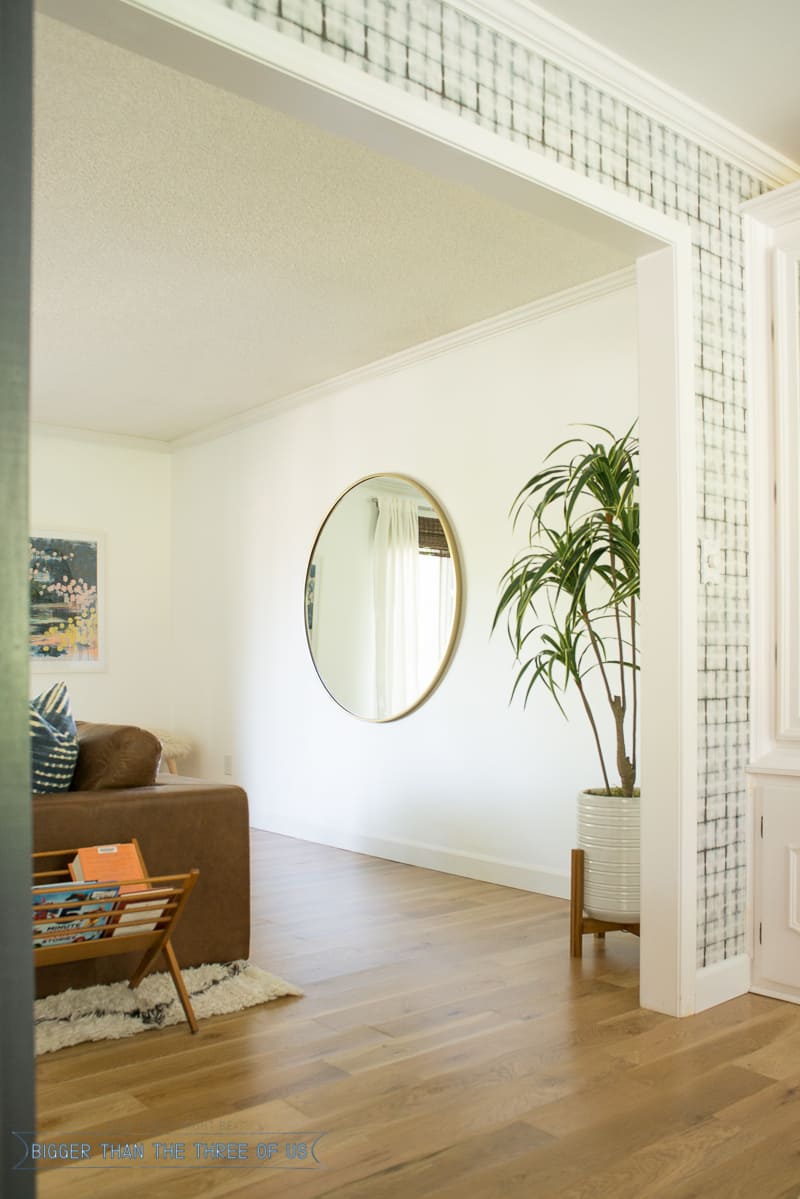 The round mirror is new and, although I really love it, I'm not sure I love it where it's at. It reflects the whole entryway which seems to make the living room feel overwhelming. I haven't told the hubby that yet though and he's not going to be thrilled with my observation. That sucker was hard to get on the wall!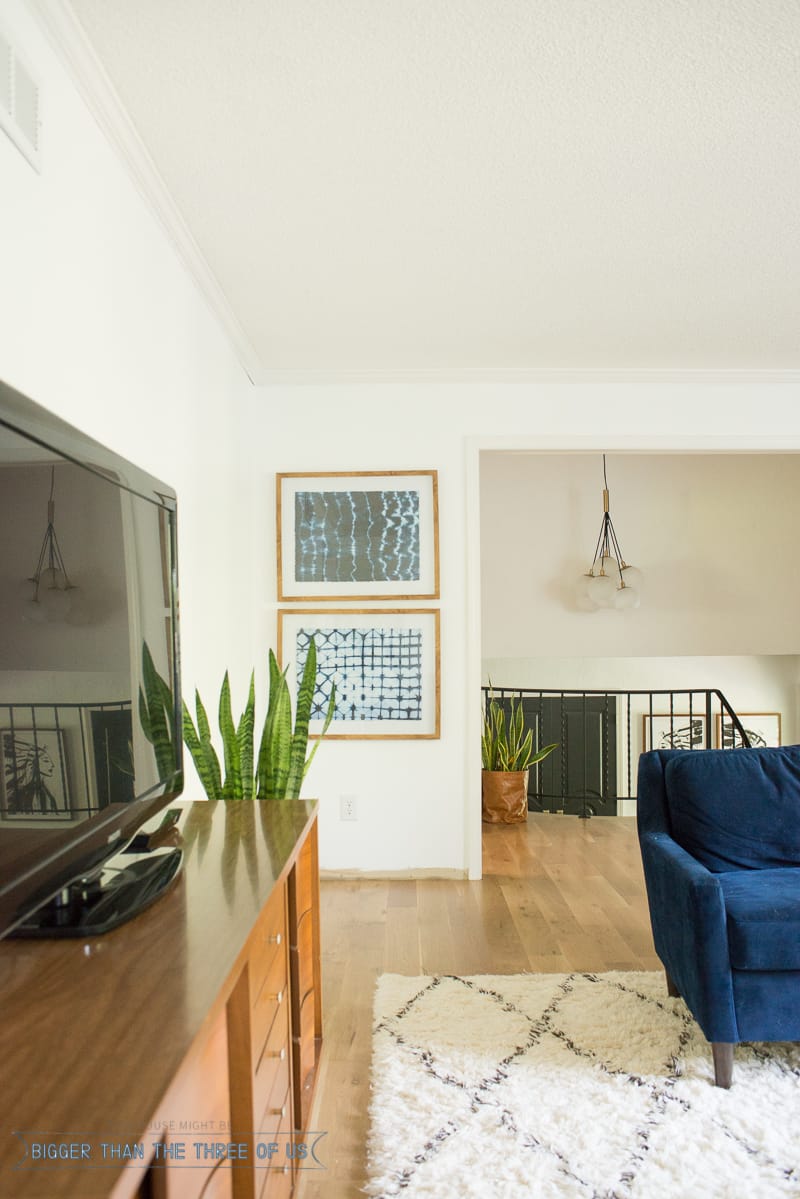 Baseboards are still missing in spots but I did change out all the electrical outlets this week. It felt great to get that done and it looks so much better now. If you have dingy, yellow electrical outlets (or even one's that have been painted over), an easy+cheap DIY is to change the outlets out. I think the whole room took me about an hour and cost under $10.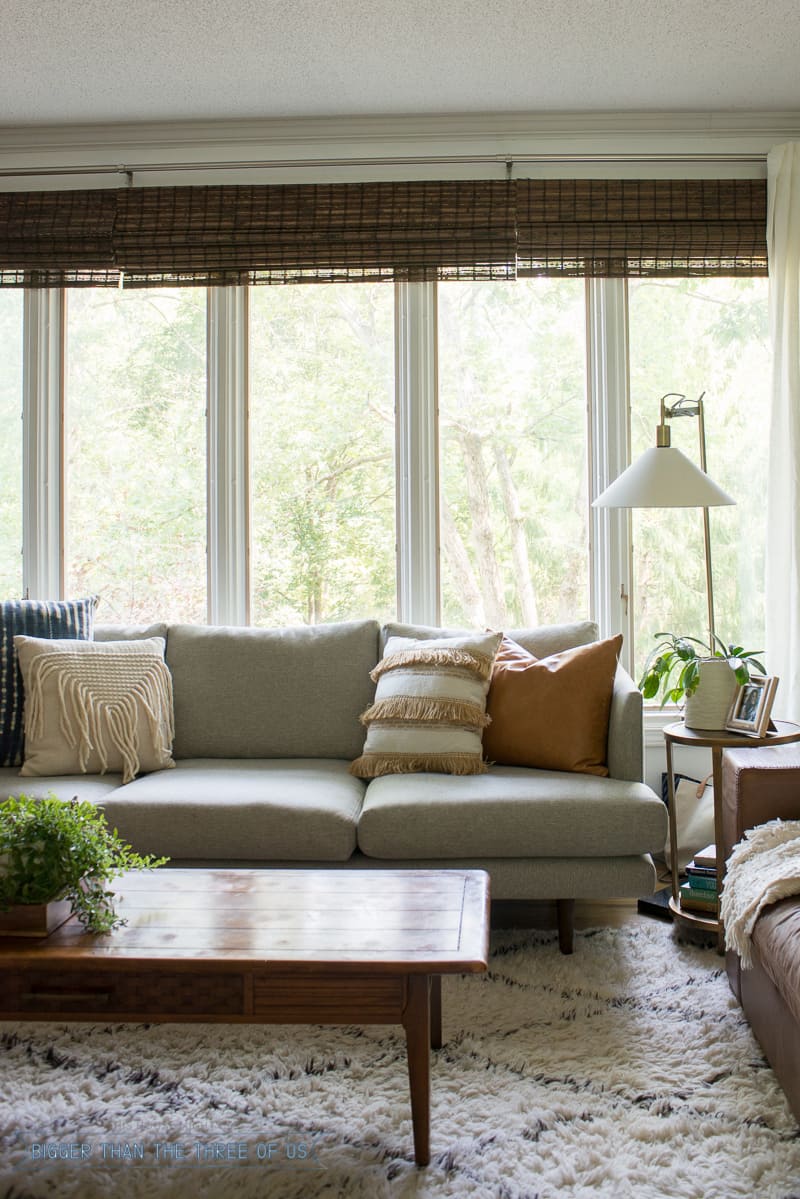 So, the white living room paint… what are your thoughts?
Shop The Look
*Affiliate links below. Thanks for supporting this blog. Click to read my disclosure policy.