Happy Monday! Did the weekend fly by for you too? I seriously think some days through the week crawl by and then the weekend comes and it's gone in a blink of an eye. Anyways, we got quite a bit accomplished, so that was great and we had family time, so that was good too. I don't know about you, but we do best when we "schedule" family time. Don't get me wrong, we spend time together as a family all the time but it's not always focused, quality time. For example, last weekend, Luke and I were chatting about the weekend plans and what we wanted to get done and what we had on our social calendar (those who know me in real life will probably laugh that I said that). If you don't know me, I'm not a social butterfly. I definitely take the less-is-more route with social activities. But anyways, I digress. So, last weekend, we had lots of things we had to do and not much in the way of pockets of time. So, we planned a coffee/hot chocolate and game date right after church. We went to a local coffee shop and all got special treats and played Trouble. Which, I totally dominated all rounds – I had the best luck ever that day. I should have went to a casino right after. =) Anyways, let's get on to the tutorial today, How to Install Baseboards Using a Scarf Joint.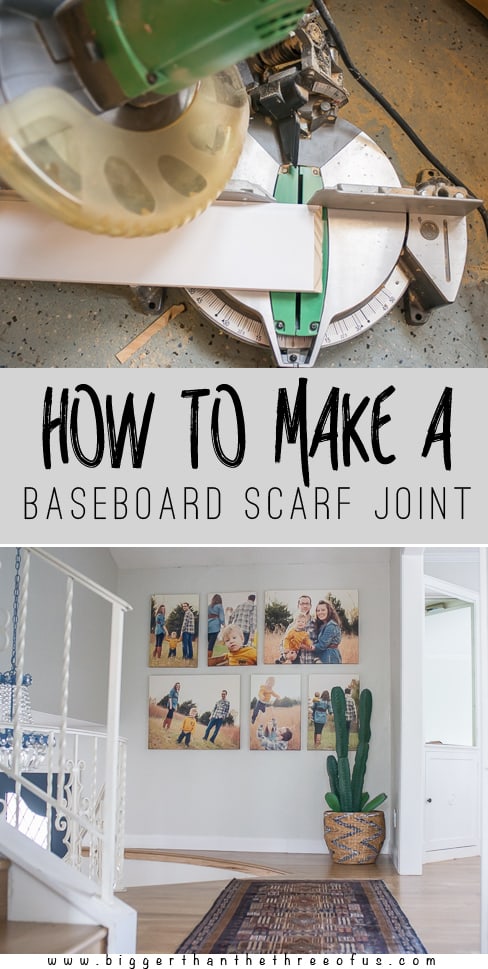 I didn't mean to tell you exactly what we did for family time or anything, but it all just came out. Before we chat more on today's post, How to Install Baseboards Using A Scarf Joint, tell me… do you think scheduling quality family time is weird? How do you do it in your family? Seriously, spill the beans.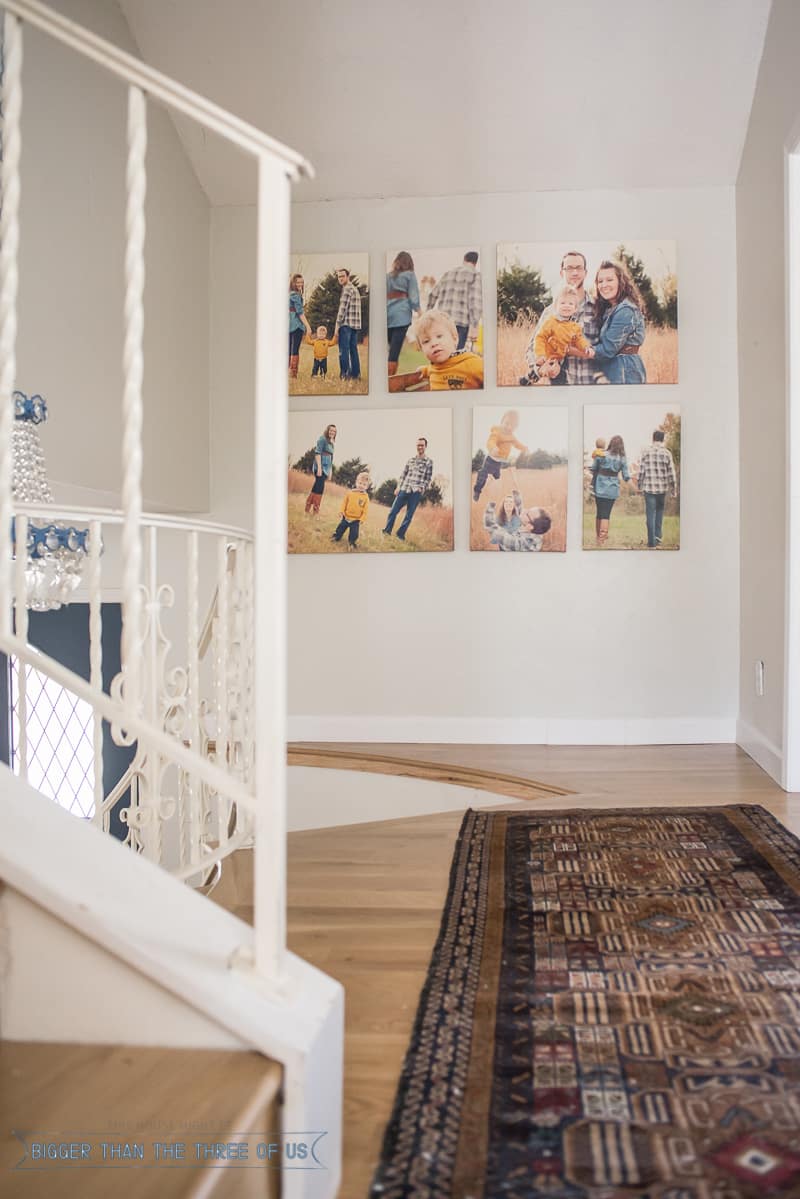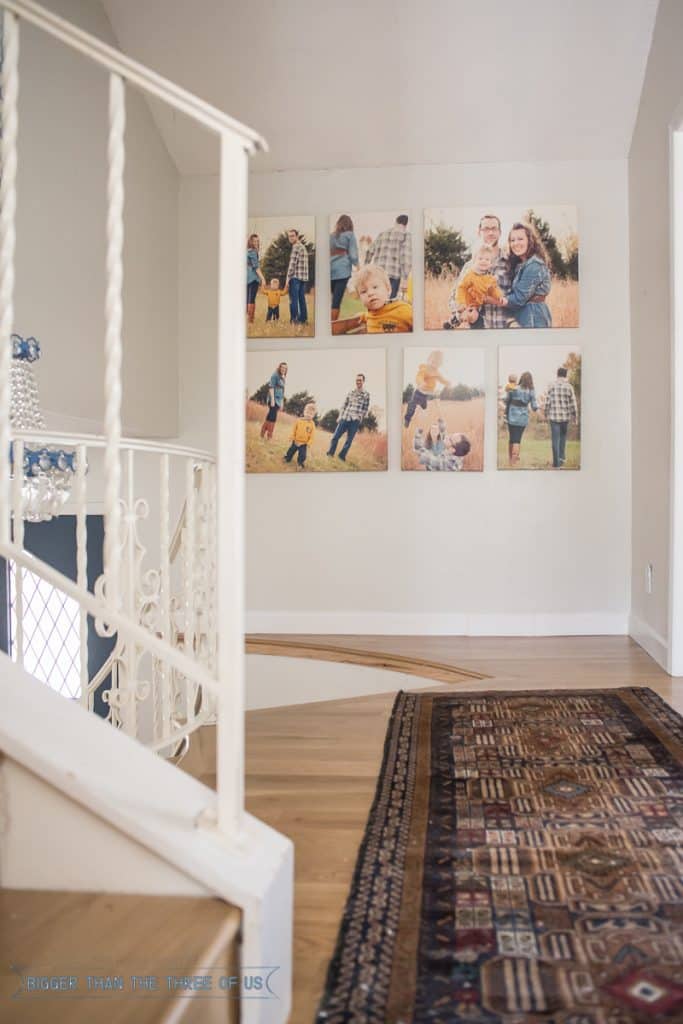 So, if you are here for the baseboard how-to, let's get on with it.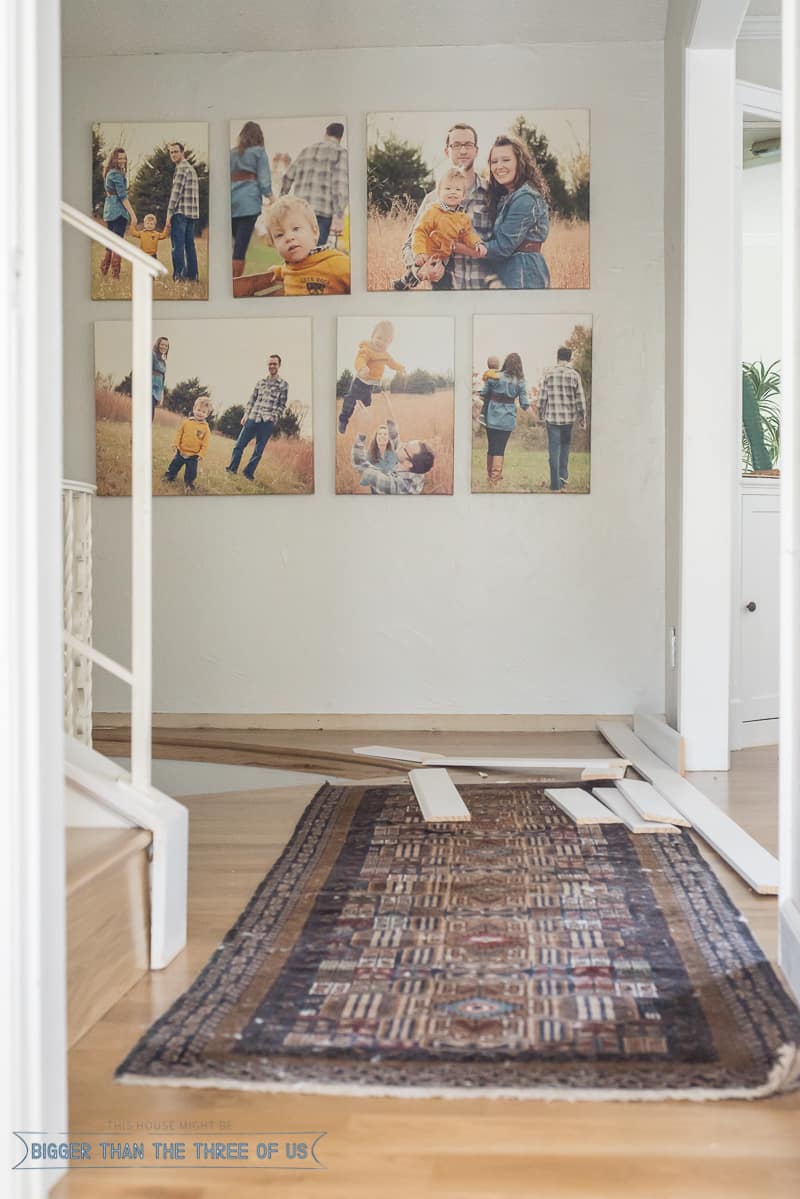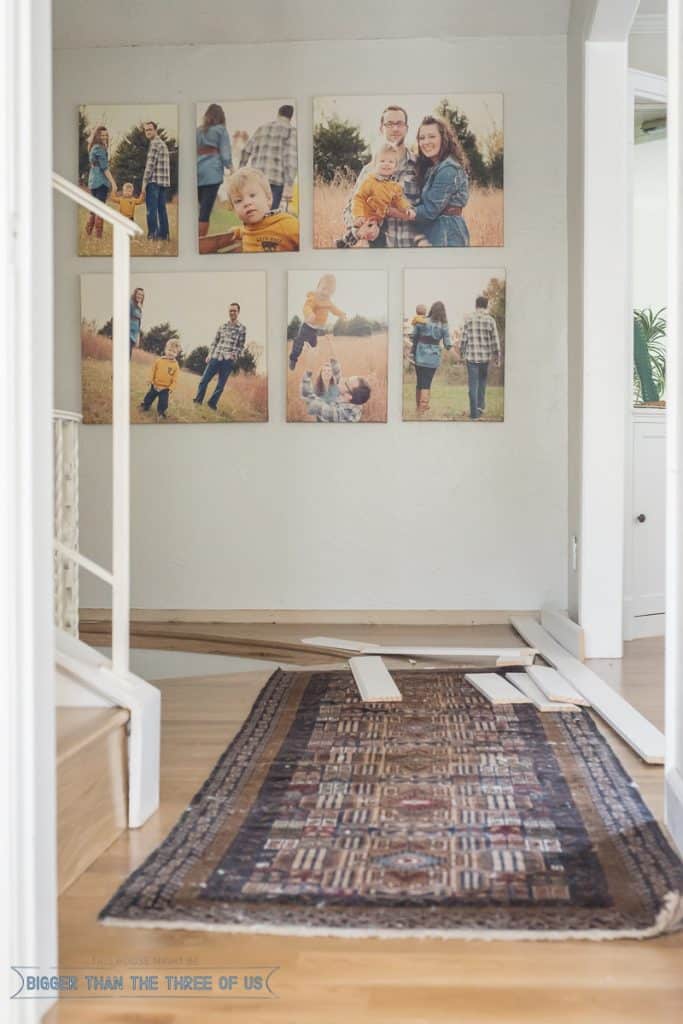 When we had our flooring installed last year, we didn't have them put baseboards in. So, we've been slowly working our way around the house installing them.
To be honest, the entryway and the entryway loft area weren't high on our list. First off, it's such a dark area that we just go by it all the time and never spend any time in it.
Secondly, we knew that we would have major difficulties when installing the baseboards. The subfloor is pretty uneven in places. You can't tell with your eye when you are looking down at the floor but you can see when the baseboards are in.
So, take this tutorial and run with it and know that your scarf joints will probably look a thousand times better (because you aren't working with as janky of a floor as the one that we are working with).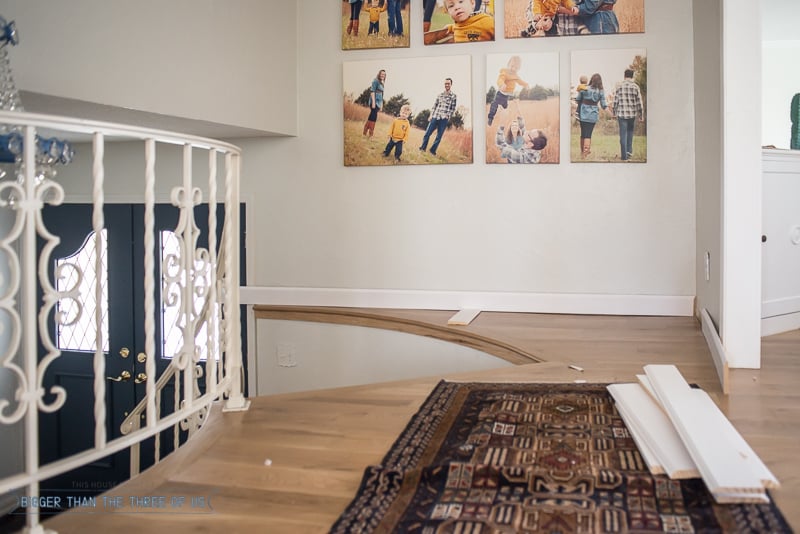 First things first, grab a long baseboard and lay it on your flooring where you are going to install the new baseboards. If you notice a gap between the flooring and the baseboards in some places, but it's sitting flush in other places then you need to consider doing scarf joints.
In the above photo, you can visually see, to the right, where the baseboard is floating off the floor. This is due to the flooring being uneven.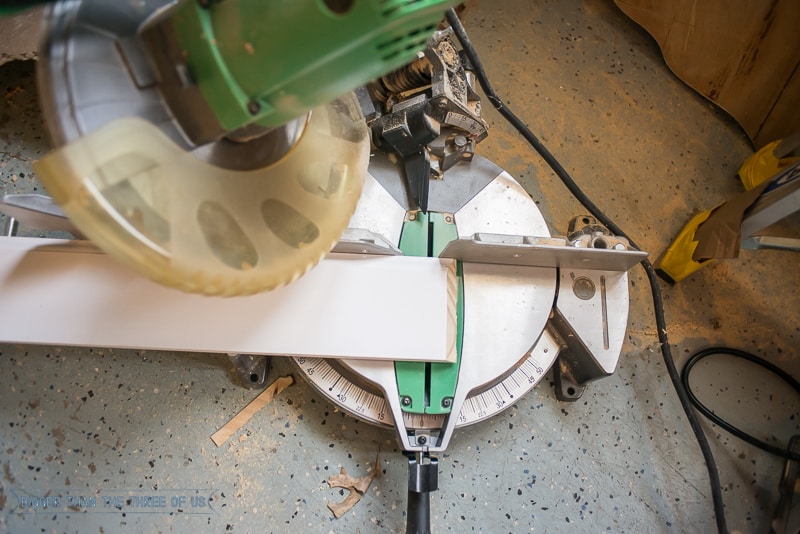 To do a scarf joint, set your miter saw to 45 degrees and cut. Never change this angle.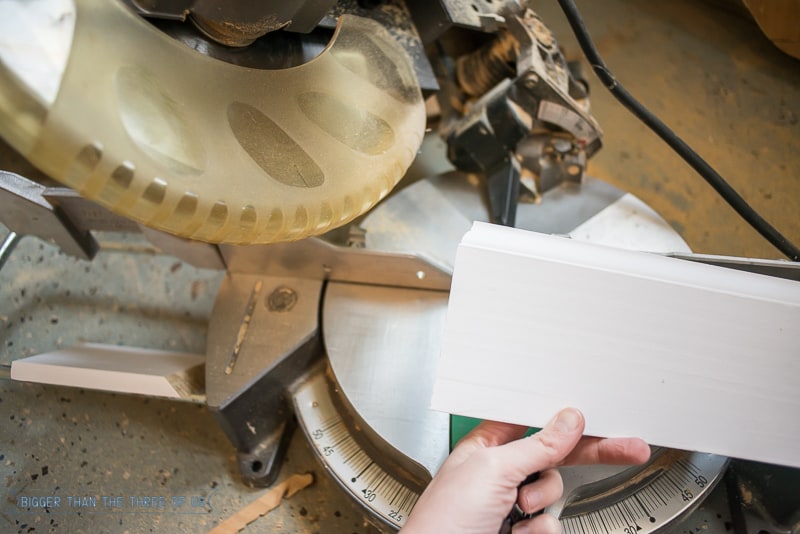 On the next board, you are going to use the same angle, but cut the opposite end that you cut the first time.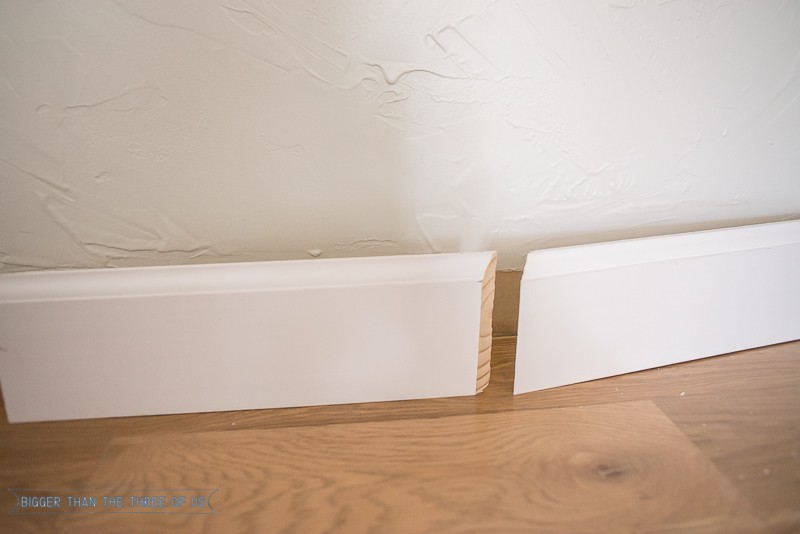 These two cuts will fit together to be the "scarf joint".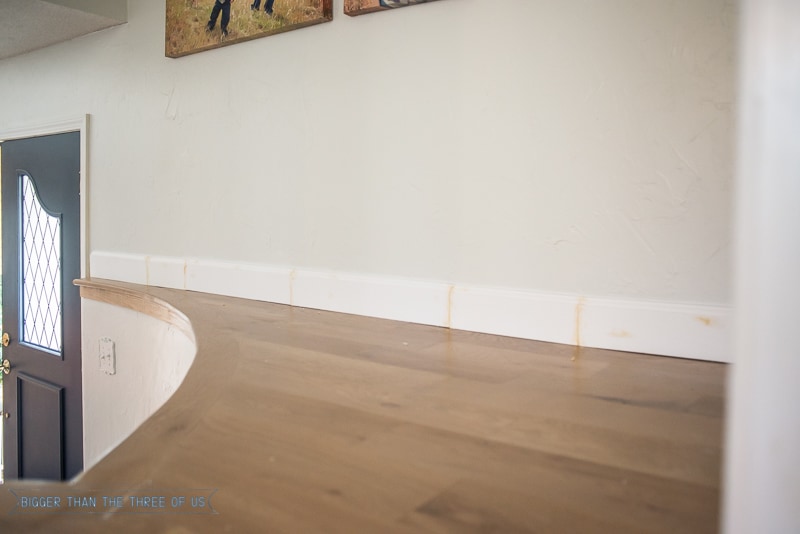 You basically want to do this at the high/low points of the floor, keeping in mind that the more you do, the harder it is to hide it.
Like I said, this is really uneven flooring so quite few joints had to be made. In our bedroom, we did about two per wall and you don't notice them at all. They just blend right in.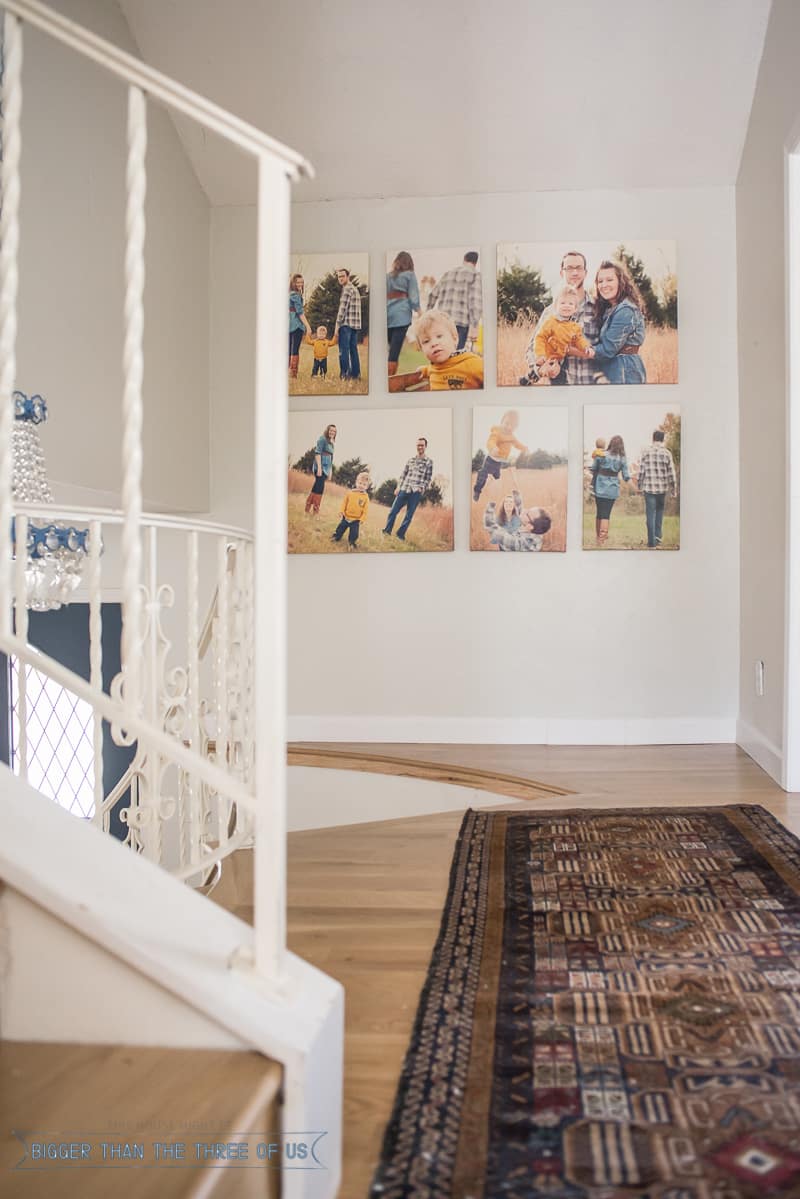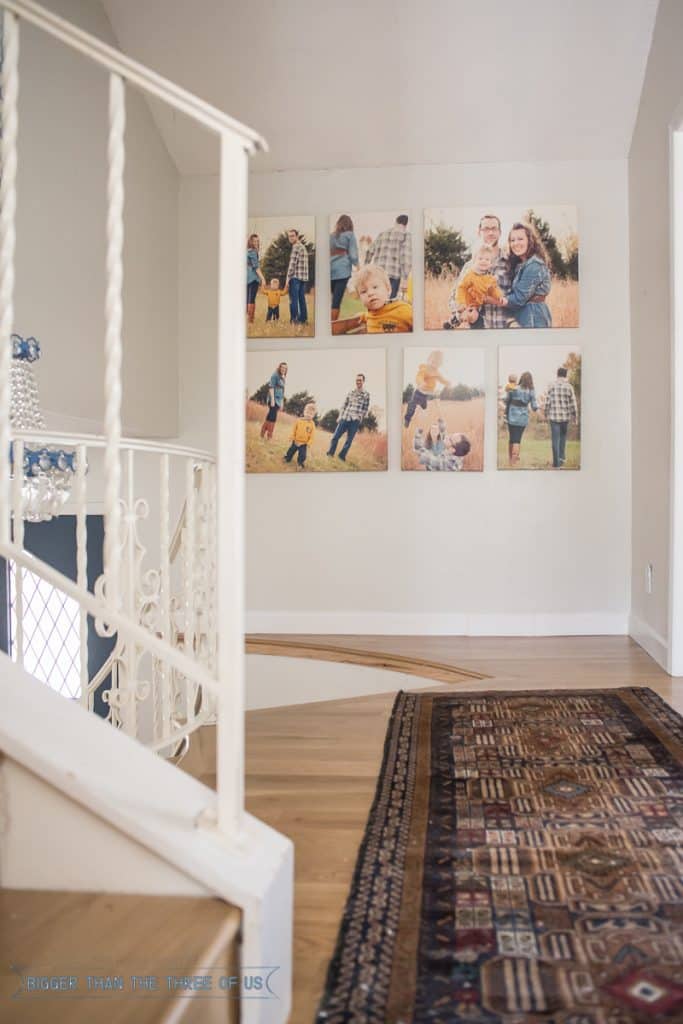 Install using an air compressor and nailer.  Use wood filler and caulk to finish and then paint.
From far away, you can't tell that there are multiple cuts but when you look directly at the baseboard for the cuts… you can see them.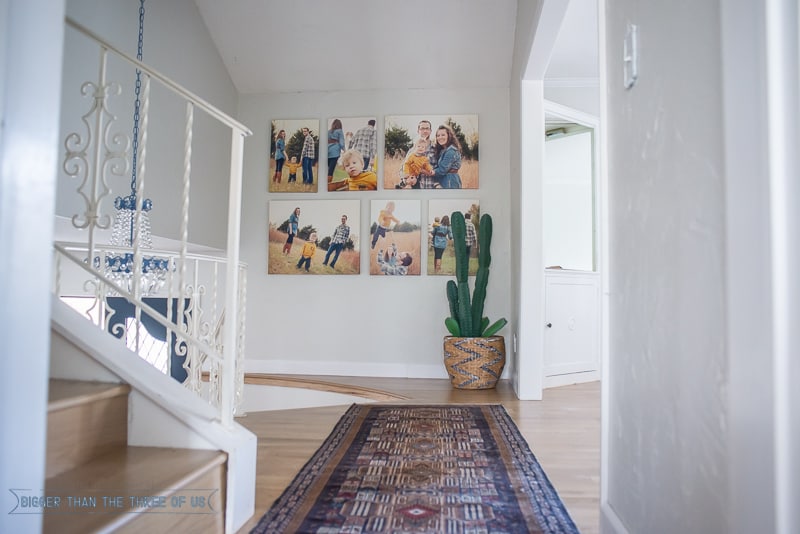 If you liked this project, then you might like: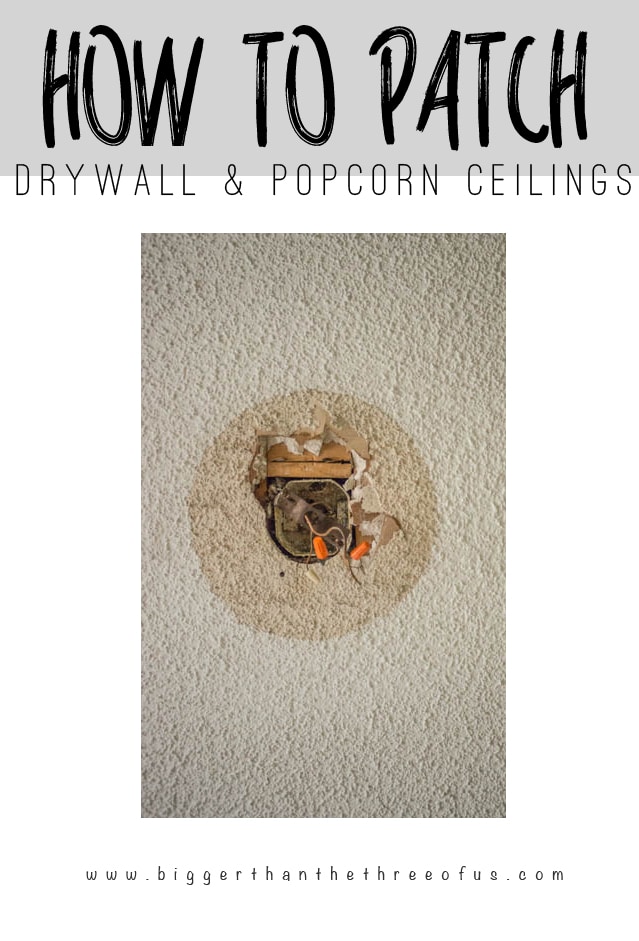 How To Patch Drywall and Popcorn Ceilings 
or