I've been thinking about this post and possible outcomes for quite some time. I just couldn't decide what to say or how to say it. I don't want to come off snobby or weird, but I want to be me. Sometimes, in all the DIY renovations and blog posts around here, I stop being me (or us) and just end up being a person doing a craft or remodel. I feel like sometimes we hide ourselves in projects and I hate that. The blogs that I like the best have a voice. You know what I mean? They have found a way to incorporate a bit of themselves (whatever they are passionate about and their personalities). I feel like that is something that I don't do well. So, here's a post to go that direction.
Luke and I moved away after college for him to accept a job. He got the job, we bought a house and I started a job all within two months of graduating college. It was a fun, crazy time. We bought a brand-new house so, other than decorating, there wasn't much to be done (or at least at that time, we didn't think so). It was a perfect house for us at the time and we didn't have to put hardly any money in to making it our own. So, at the time, most of our money was for savings and traveling.
We have always been savers. We have similar thoughts on saving and even more similar thoughts on traveling (the more the better!). Neither one of us had traveled that often with our families, so it was really our honeymoon before we realized how compatible we were with our love for traveling.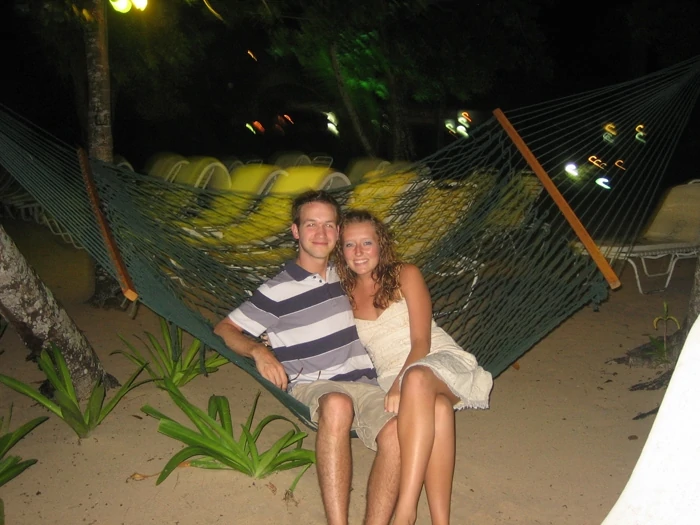 (Our Honeymoon: I would love to be that tan and young looking again! It's amazing what 7 years makes.)
On our honeymoon, we did an all-inclusive (Couples Resort) in Jamaica. We loved it. We loved trying new food, exploring the culture and spending time with each other doing things that we normally didn't do. From that trip, our love of travel and our goal of traveling as much as we could exploded. While living in our first house, we were able to do many weekend trips in Missouri and take longer trips to visit Chicago, the East Coast (twice), Colorado (snowboarding) and Italy.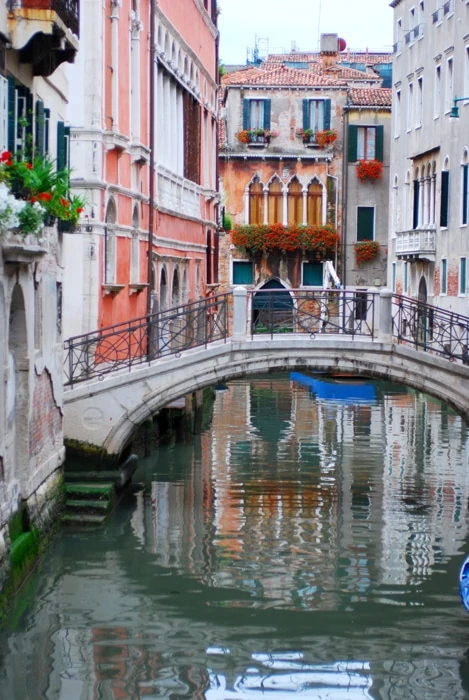 (Venice)
Fast forward three years and we have a baby. I quit my job, because Greyson had some health issues and we decide to start looking for a job for Luke back in our hometown. He finds one (with Expedia....perfect fit, right?) a few months later and we put our house on the market and move home. We find our current house a few months after that and decide to buy it.
We now own our current house and we know that it's a fixer-upper. We know and have planned for me to stay home with Greyson still, but didn't plan for the yin and yang of owning a fixer-upper and still trying to travel. So, these past two years (I can't believe we have owned this house two years come Feb!) have been a constant "should we save money for flooring" or "should we go on that vacation?" To be honest, every single time we have chose the vacation.
Since we've lived here, we've gone to Texas, San Francisco, London/Scotland and Mexico. I'm not telling you all this to brag about how much we've travelled. I'm telling you this, because this is a huge part of us. This part of us: to explore the world, to take pretty pictures, to experience new things, to make memories in different places is something that is one of our top priorities (over decorating/renovating our house).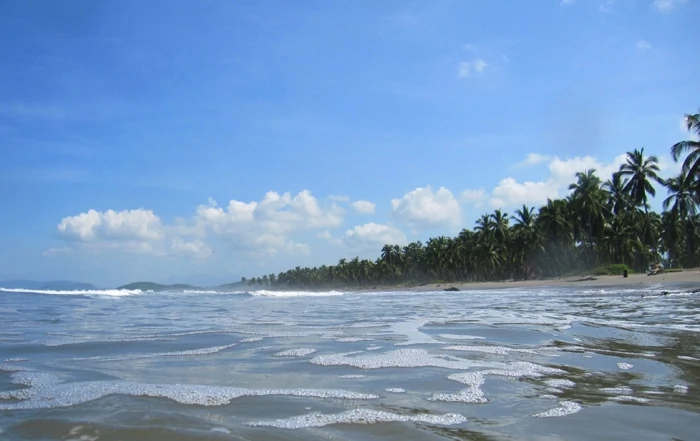 (Mexico)
After living here two years and knowing what we know now (our love of travel trumps our love of DIY), I'm not sure if we would have bought this house or not. I really can't say. All I can say is that we love it here and are making memories here, but we also want to continue to make memories through travel. So, if you wonder why I'm focused on doing cheap DIY projects or living with disgusting carpet...now you know....Luke and I would rather save and spend our money on our next big adventure.  =)
Alright, so back to the first paragraph of this blog post. Are you still with me? =) This is always going to be a home renovating blog hence the title "This House Might Be Bigger Than The Three Of Us." However, since travel is our passion (and soon becoming Greyson's...we are raising him right!) I'm going to add a "Travel/Explore" tab on our menu bar. I would like to write reviews of some of the places we have been, restaurants we have tried and places we have, or would like to, take Greyson. I'm not going to do posts that populate on the blog page on previous trips, but I may mention at the bottom of a DIY post that I have updated certain things on the travel/explore pages. Going forward, on new trips, I might do one review/travel summary that populates on the blog. Focusing on some amazing flea market or house store that we came across or a killer roadside food truck (yes, we like our food too!). This is my attempt at being more true to ourselves.
If you have followed our blog for any amount of time, you could have picked up on our love to travel. We have a whole hallway dedicated to it and have created a few craft projects like the embroidered States, framing currency and decorating with souvenirs. I will definitely be continuing those types of posts, because we love them.
So, now you know more about us and where we are coming from. Do you guys like to travel? I would love to know your favorite location, restaurant or experience!