Our hallway remodel has taken a few years but now features wood flooring, a vintage rug, a beautiful DIY travel gallery, antique brass door knobs and more. I can't wait to share the before and after hallway remodel with you! You'll come away inspired to tackle your hallway renovation next, promise!
I very rarely reveal a space and feel like it's done. With the exception of our kitchen reveal and our front porch reveal, most of our spaces still need a little bit of love. Usually, I know exactly what it needs as is the case with our eat-in kitchen. I know that I want to eventually get all new stair railing or have our original stair railings powder-coated.
It's always EXTREMELY exciting for me when I get to share a space with you all that is done! The hallway remodel is DONE and I'm thrilled to be able to say that.
Hallway Remodel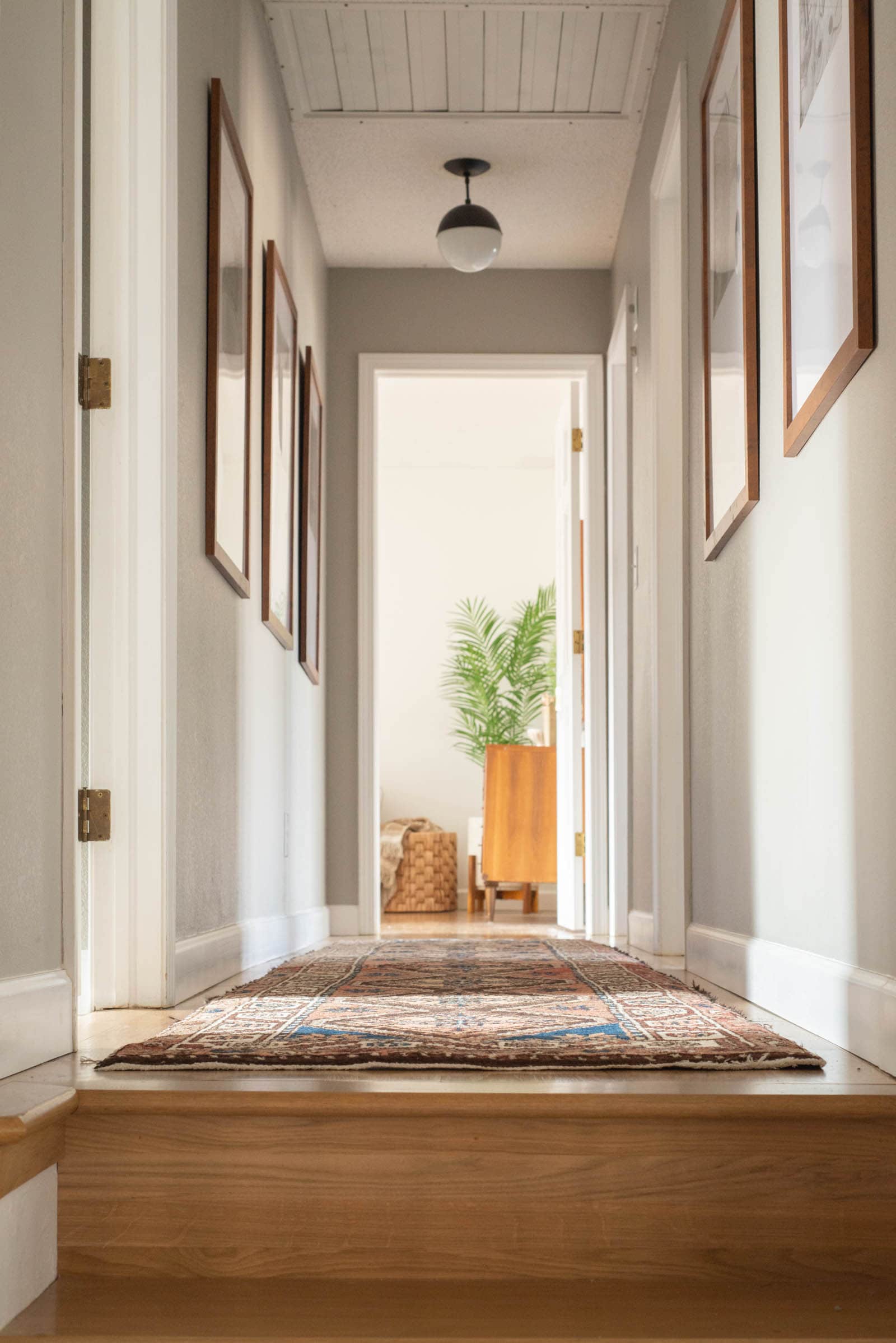 …