As with most spaces in our house, pieces come in and go out based on what projects I'm currently working on. Our Mid Century Modern Bedroom has definitely been tweaked here and there over the past year and a half. I think I revealed the mid-century eclectic bedroom back in Feb 2017 and, since it's changed quite a bit, I thought I'd share the current space with you all.
Mid Century Modern Bedroom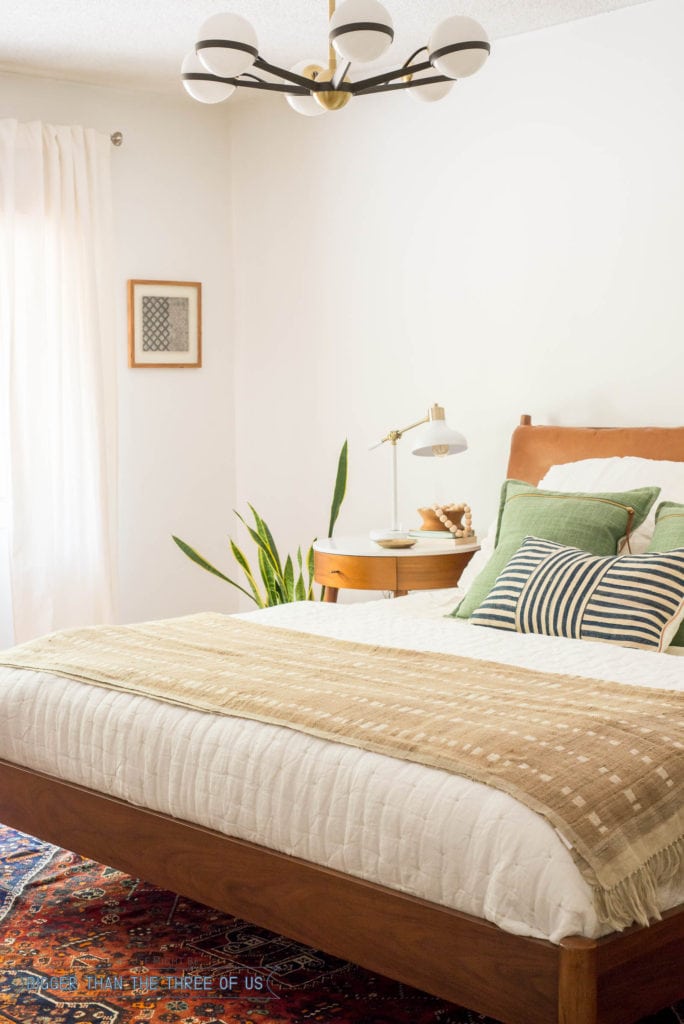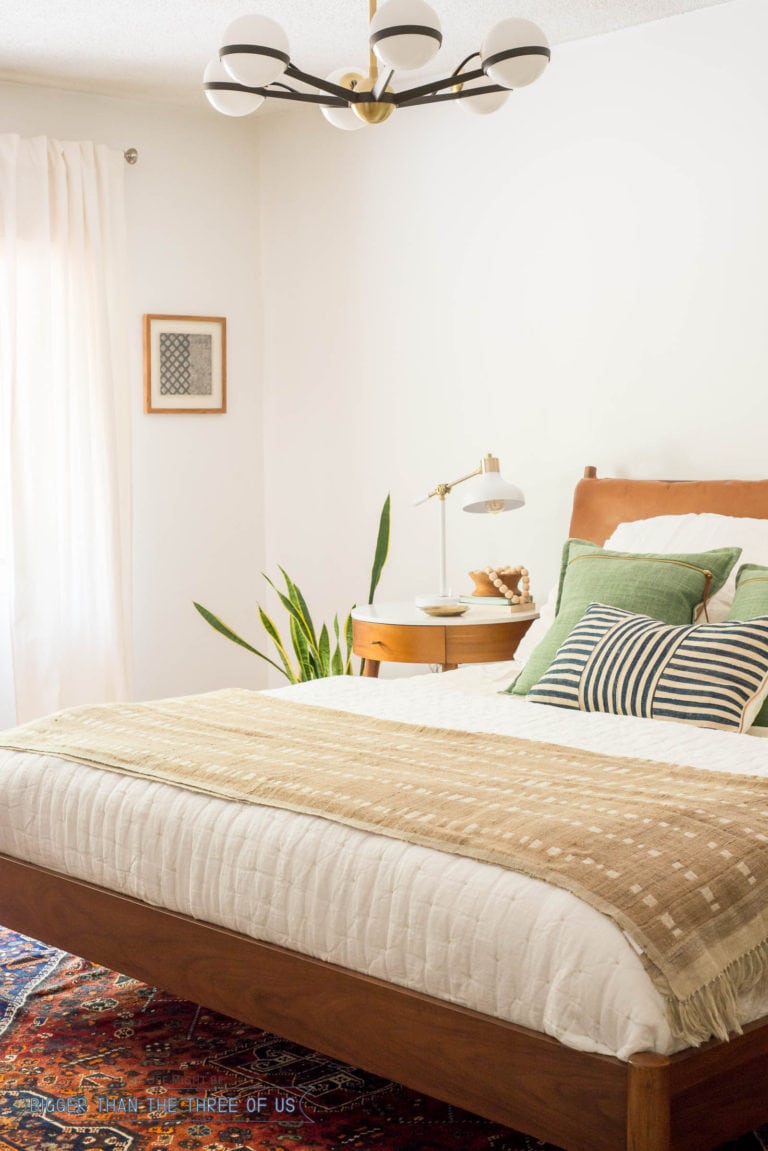 The refresh started happening, this time around, because Luke and I decided to upgrade to a king bed. I'm a light sleeper and I realized, after sleeping in hotels on vacation, that I slept better most of the time because I didn't feel Luke toss & turn or get up.
I've had my eye on the most beautiful bed from West Elm for quite some time but just couldn't justify it because, up until this point, we didn't need a bed. But, when we decided to upgrade from a queen to a king, we needed both a mattress and a bed frame.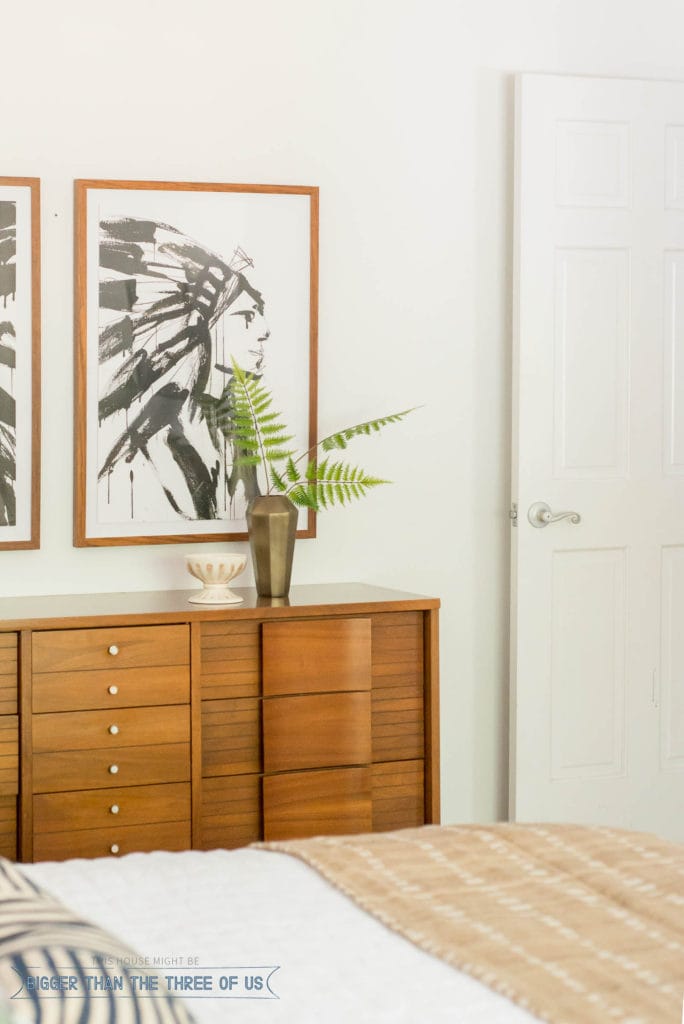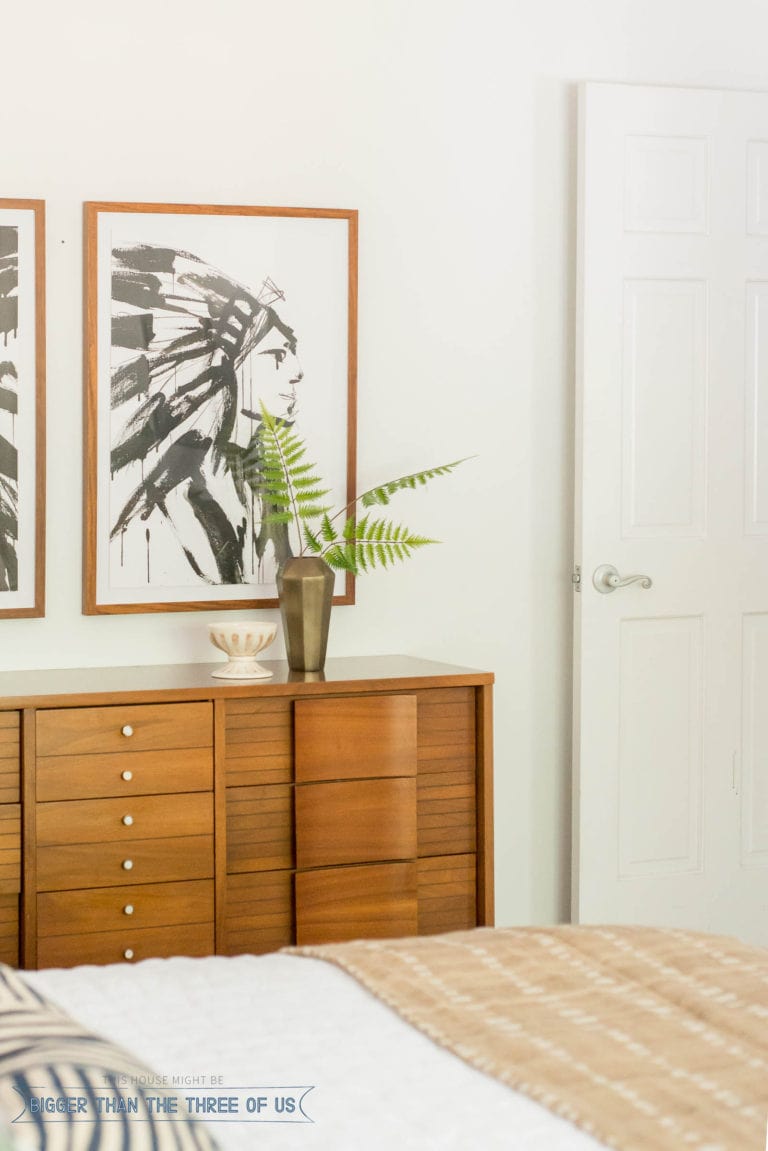 So, I purchased the bed that I'd been eyeing. It has removable leather cushions on the headboard which I love. I love the cushions but I also always love to change things up so I'm excited when, a few years down the road, I want a different look and know that I just have to detach the cushions.
…