Stumped on Where to Buy Affordable Vintage Rugs? I jumped on the vintage rug buying train years and years ago. Today, you are in luck because I'm sharing my tips on used rugs.
I *may* have a rug buying problem. I'll admit it. Although I'm not buying rugs for spaces that we don't need them for, I still may have a problem. I get a ton of enjoyment out of looking at vintage Persian rugs online. Just give me all the old vintage rugs. =) Someone suggested that I should start a business on sourcing and selling used area rugs… that would be the dream, right?!
Anyways, after so many comments about where I got this rug or that one; I'm here today to spill the beans. Most of these rugs are vintage, which means that you probably aren't going to find one that's the exact same. But, I'm sharing my sources for good rugs on eBay, Etsy and more.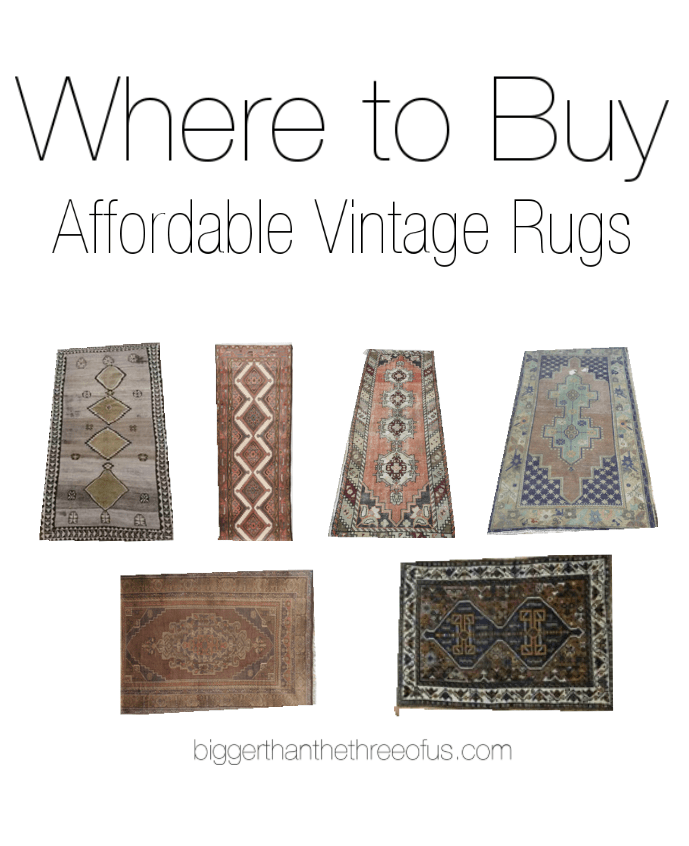 …