I'm trucking along in the playroom for the New Year New Room Refresh hosted by Stephanie at Casa Watkins Living. This week, the idea was to share a DIY project, piece of art or something that would inspire each one of you to replicate it in your own home. I'm taking that idea and kinda running with it today by sharing some inspiration, tips and tricks for creating a Kid's Art Gallery Wall.
We are half-way through the school year over here! Piles and piles of artwork have made their way home and some, unfortunately (or fortunately?!), gets stuffed very quietly into the trash can. We can't keep it all and I know you guys can't either. Months and months ago, my blogging friend Cassie, encouraged me to create a gallery wall filled with Greyson's art. She mentioned that her kiddo's (they are a bit older than Greyson) really enjoyed having their art displayed. So, with that in mind, I started thinking about ways to display art and where/how to display it.
I've rounded up a few ideas for hanging art in an easy way and wanted to share them with you.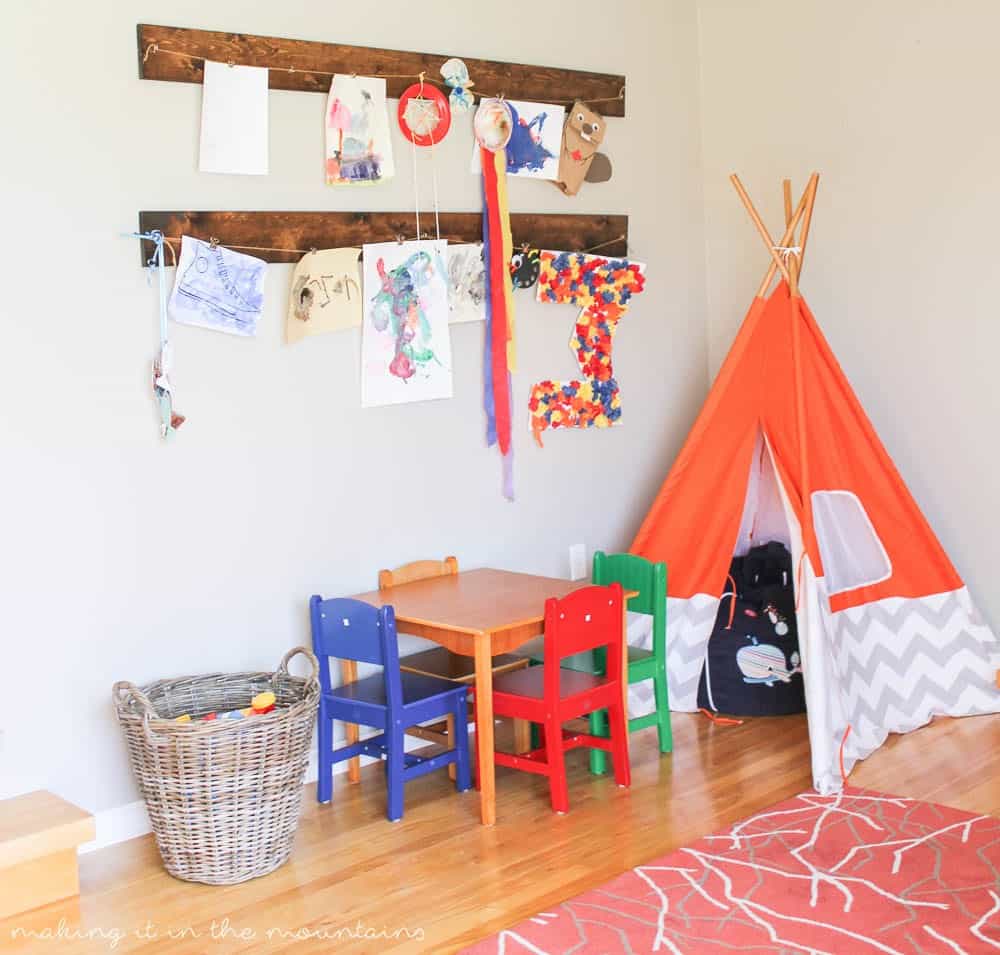 How simple and fun is that playroom? I think the casual way each piece of art is clipped in is a nod to a fun and vibrant space. I think you could recreate this look very inexensively and, also, in whatever style that you have. For example: my playroom has wood walls; so, if I was doing this, my boards would be white.
I think this would be simple to make out of scrap wood but if you had to buy wood, it would be an under $20 project. You can't beat that!
…