Oh my gosh guys, today is the freakin' day! Finally, our Kitchen Reveal with Dark Cabinets and Open Shelving. I'm so excited to show you the whole thing!! You know what else? Today marks the 40th time I've posted about our kitchen. There are 39 posts that are linked at the bottom of this post that host all the DIYs, design boards; you name it!  39 posts?! Crazy, right?!
The backstory of our kitchen renovation in a nutshell is this… We decided that we were going to lightly update the kitchen about three years ago. Lightly meaning, take down wallpaper, paint, add new lighting… you know, that type of thing. Well, we did a few of those things and then started tacking on a few more. Then, all of sudden, Luke came home from work one day and I had taken the kitchen cabinets off the wall. So, to be completely honest, we had not saved for a kitchen renovation because we weren't planning on doing a kitchen renovation. As we kept doing or dreaming about projects, we realized that we could have a pretty fantastic (it might not be my dream kitchen, but it's close) kitchen if we took it slow and just paid for products as we had the cash for them. So, that's why this project has been the longest project ever. I think that next time around (for example, our basement remodel) we will have a more clear picture of what we want to do beforehand and how much it's going to cost. I can totally live through a one year project but I don't want another project to span over the course of a few years. Live and learn, right?
Now that we have finished though, we absolutely love it and would probably do it all over again if we had to. =)
Without further adieu, grab a cup of coffee with me and let's chat about the kitchen.
** Posted 08/24/17: After you read the reveal, if you are curious to see what the kitchen looks like today (10 months later) and to see if we still love everything including that open shelving… click over to see Kitchen Updates and What We Love About Our Kitchen.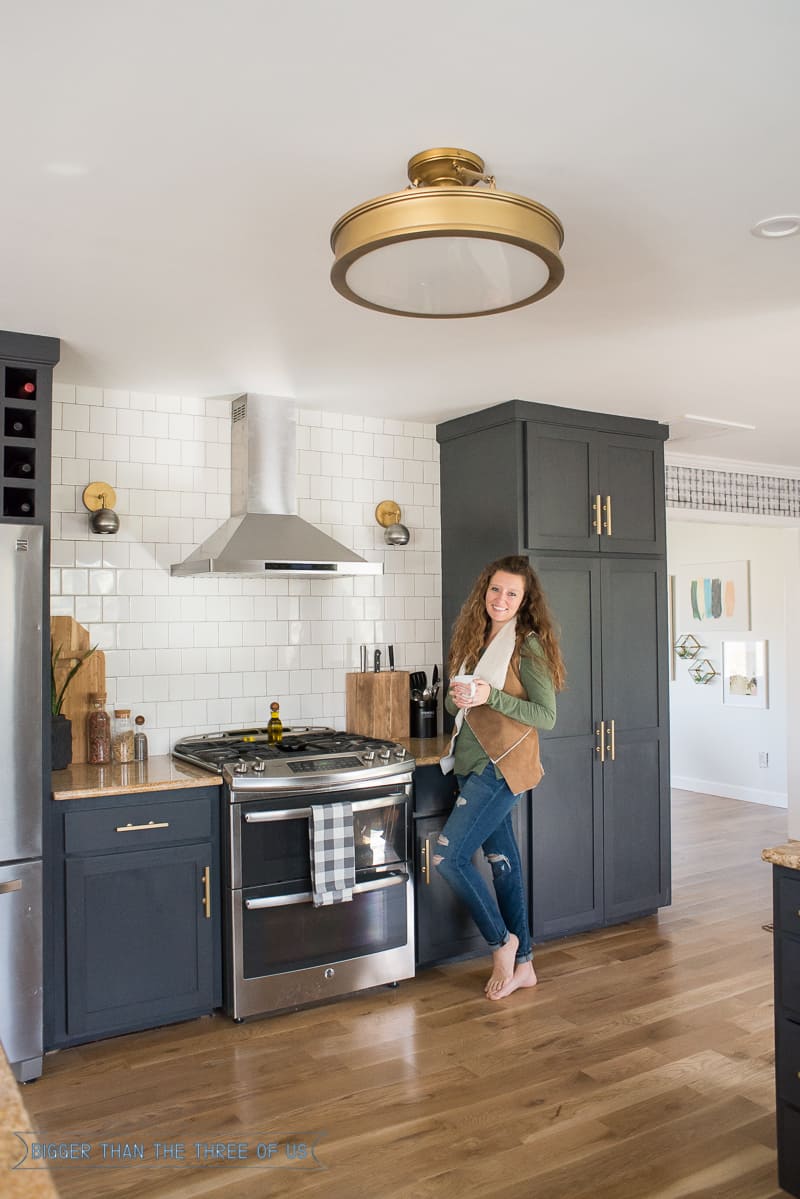 If you're a recent reader, then you may not have see the kitchen before the renovation. So, I'm going to back up and share a few pictures of the before and then we can get into the nitty-gritty of what we decided to do and why.
From the dining space into the kitchen, here was the before: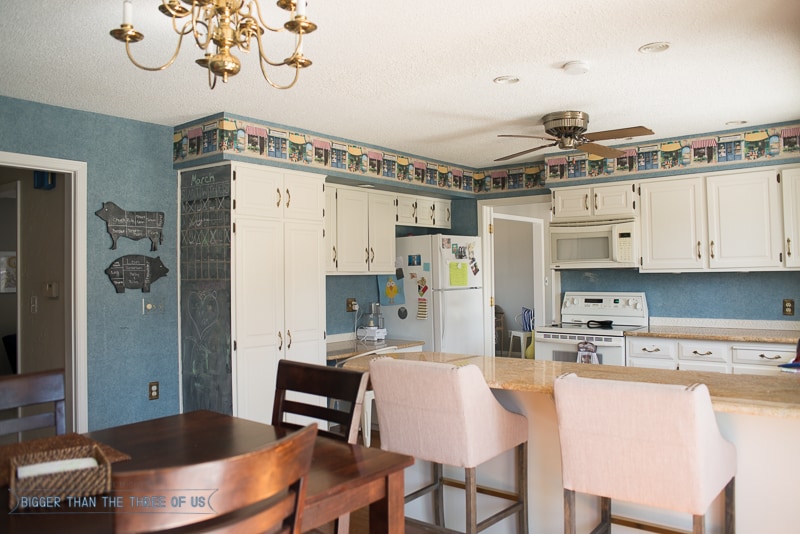 …