If you've wanted the layered bamboo shade with curtains look in your bedroom but don't have the budget to buy all new, this DIY bamboo shades hack might be perfect for you. I loved the look of the layered bamboo over windows with curtains on top of them, but couldn't afford the $120 price tag. For just $10, I made my own bamboo window shades and five years later, they are still going strong!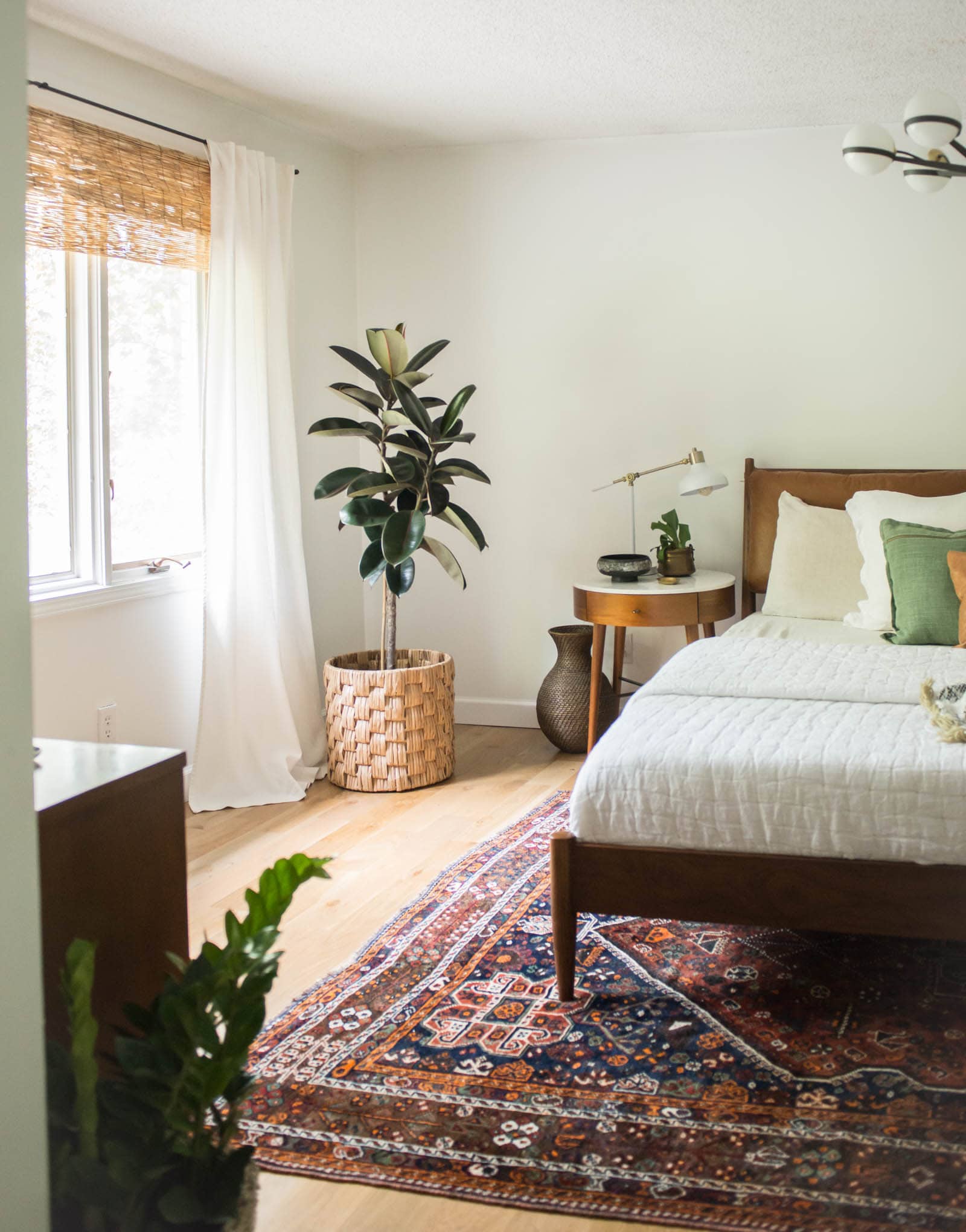 I figured it was time to update you on this project, since I first did it about 6 years ago. It's still going strong. If you can't tell from the photos, this is a faux bamboo shade, meaning the shade doesn't lower. If you need privacy, you'll have to close your curtains or, like we did, install roller blinds on your windows. Roller blinds are not cute, but during the day, they are hidden behind the bamboo shades.
Our faux bamboo shades are just for looks. We pull our curtains every night and I have to say that the bamboo shades are holding up great, even years later. So, if you are in the market for something similar to the look we have and don't really want to adjust the bamboo blinds every day, then I'd definitely still recommend this bamboo shade hack!
Like I mentioned earlier, the project is from years ago, so the photos below are from when our bedroom looked completely different; but it's fun to see that the layered window look still looks great in our bedroom today! If you want to see the current version of our bedroom, check out our mid-century modern bedroom reveal for more pictures and all the sources!
…