Hi Guys! Were you ready for Monday to roll around? I could take it or leave it, as weird as that sounds. We had a super-relaxing weekend but I'm also motivated to get back in the swing of things. Last weekend, we worked, worked, worked and this project was part of that. Although, a very short part of that. Today, I'm sharing my Vintage Rug Upholstered Bench Tutorial. I LOVE this project. I liked the added little flavor it gives in my space and I like how fast it was (seriously 10 minutes!).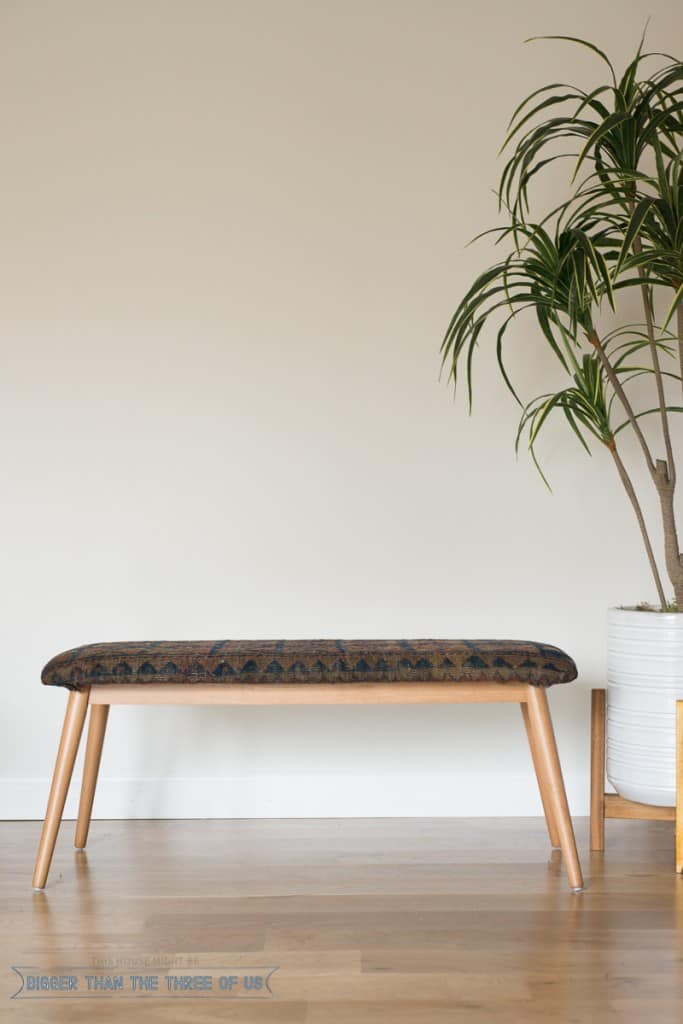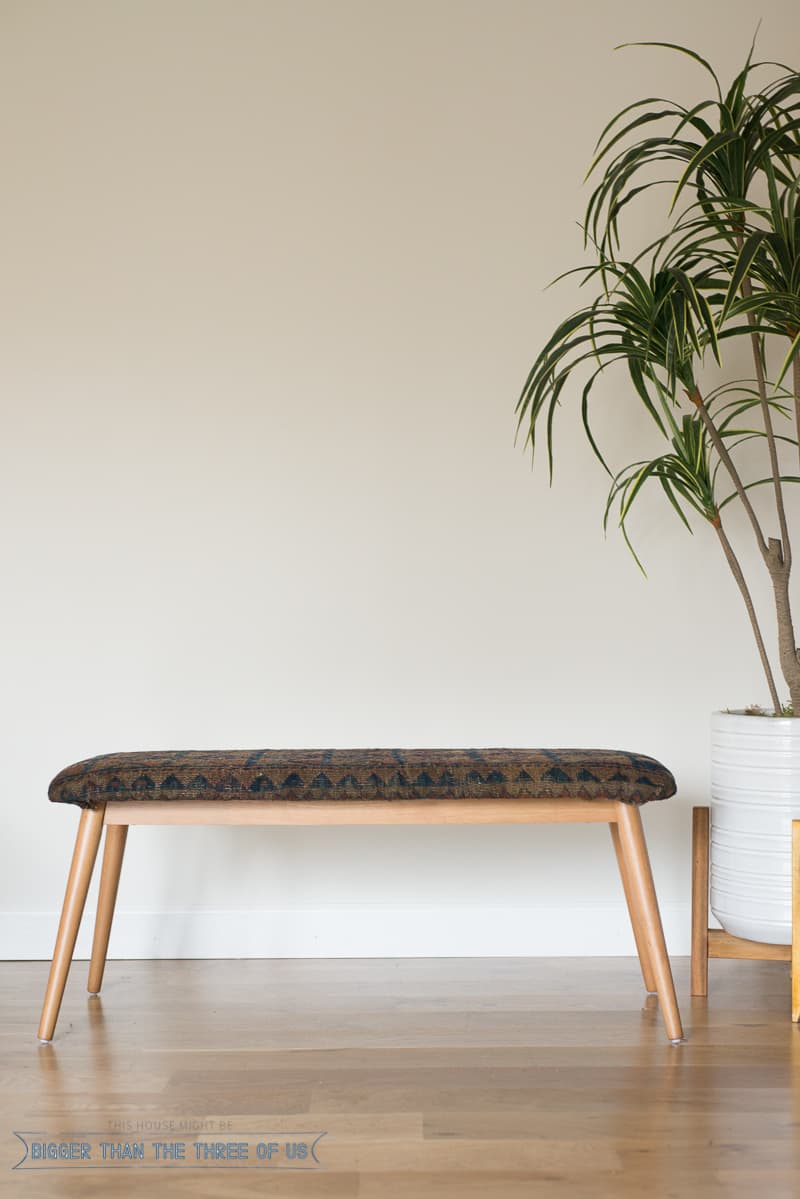 If you've been following me for very long then you know that I'm not a perfectionist. I'm not patient enough or focused enough to do an amazing job on anything. I'm more of a half-asser (excuse the language) who is pretty happy with all my non-detail-oriented projects.
So, even if you aren't detail-oriented (like me) you can still do this project. Actually, you can do most projects. AND, if you are married to a perfectionist/detail-oriented person then you are golden (at least that's how I feel most times when I need something to be perfect).
…