The Modern Eat-in Kitchen, with its DIY built-in bench seat with leather cushion, beautiful pendant light and midcentury furniture has finally come together.
As I've gotten older (and wiser?), my style has gotten more refined. I'm less drawn to all one style. Maybe because I'm more confident in my style? More and more, I'm drawn to a style that is a combination of modern and classic, eclectic and textural. I've been slowly tweaking my spaces so they have a good mix of that mid-century style, that I'll forever be in love with, but also reflect a more balanced mix of old and new.
When I first started decorating, I bought most of my furnishings from the same lines, the same stores… the safe (and easy) option. Now that I've come to know my own style, I know that I prefer to mix and match. I prefer to mix higher priced items that will be show stoppers with lower-priced fill-in items. I prefer to create a room that can't be recreated out of one store. I think intentional decorating is key here and taking time to let pieces "find" you is what really makes your house reflect you.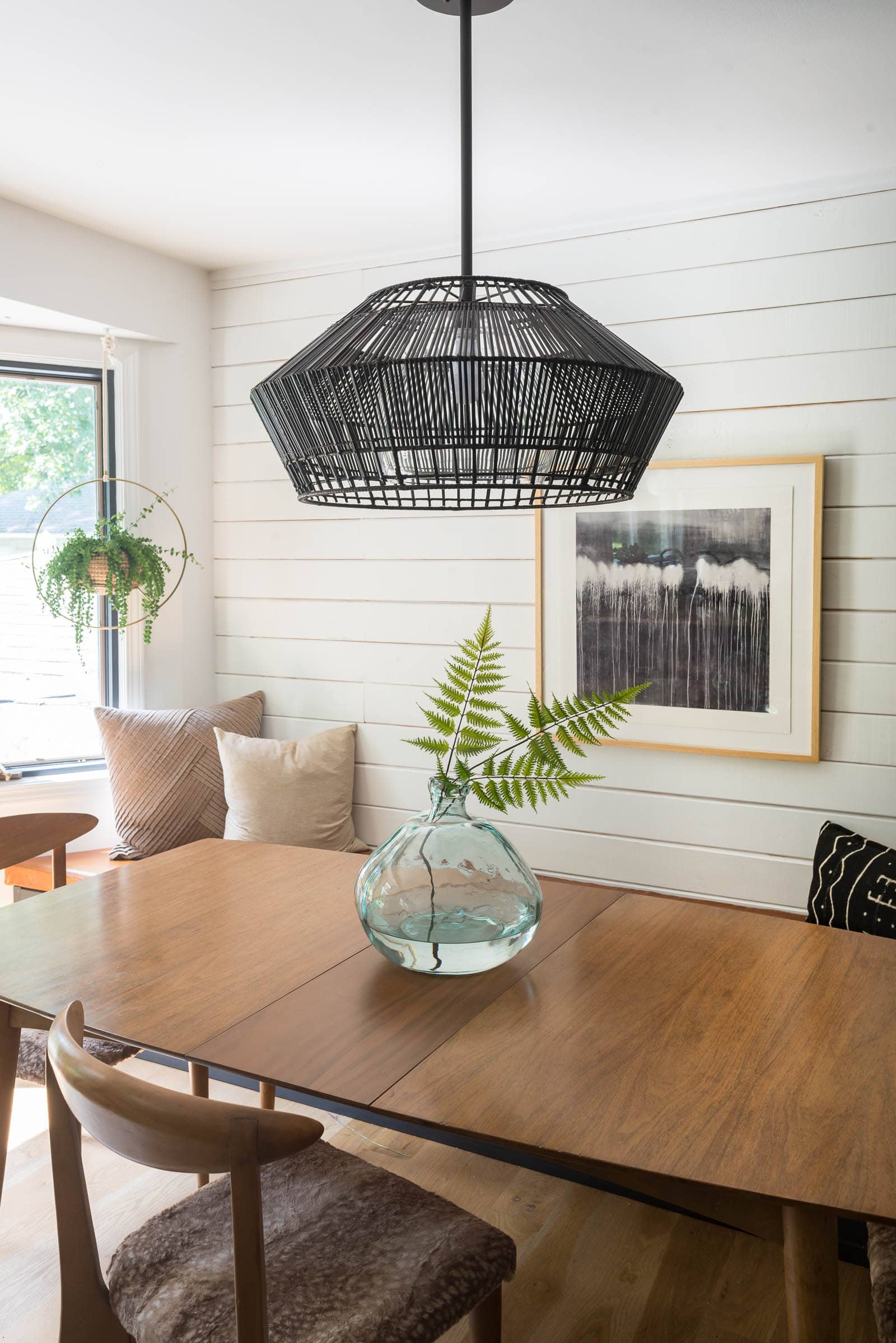 …