My Vintage Dining Room as it looks today, including my thoughts on dining room lighting, dining room decor and more.
Most spaces within my house are at the point where they are being tweaked but not overhauled. There's something liberating about further curating a space and not designing from the ground up. The design process when you are starting from scratch, thinking about what flooring to install, what color to paint the walls, opening up a wall to create a larger footprint, etc.; those are the questions that I'm past when it comes to the dining room.
I'm on to fun changes, new tweaks, more thinking about what is going to work longterm, etc. I first transformed the dining room to a space I felt comfortable with back in 2016. I revealed the new look with the wallpaper, vintage rug and more. Honestly, I really liked it. See the Eclectic, Mid-Century Dining Room reveal if you want to check out what my style looked like four years ago.
As I've gotten older (and wiser), I've learned to not just decorate with tons of plants, to not JUST shop mass production items and to not skimp on quality pieces that I love. Honestly, it's taken a few years to further curate my style, but I'm definitely enjoying where I'm at right now. Over the past few years a few things here and there have changed in the space so, I thought today was a perfect day to share the progress of my Vintage Dining Room.
I'm not calling the dining room "done" because, as you will see, there's a fun, sentimental project that I still want to do and potentially add in something I've wanted for years. But, the space feels well-balanced. It feels curated. It feels intentional and I definitely want to show you what I'm loving about it today.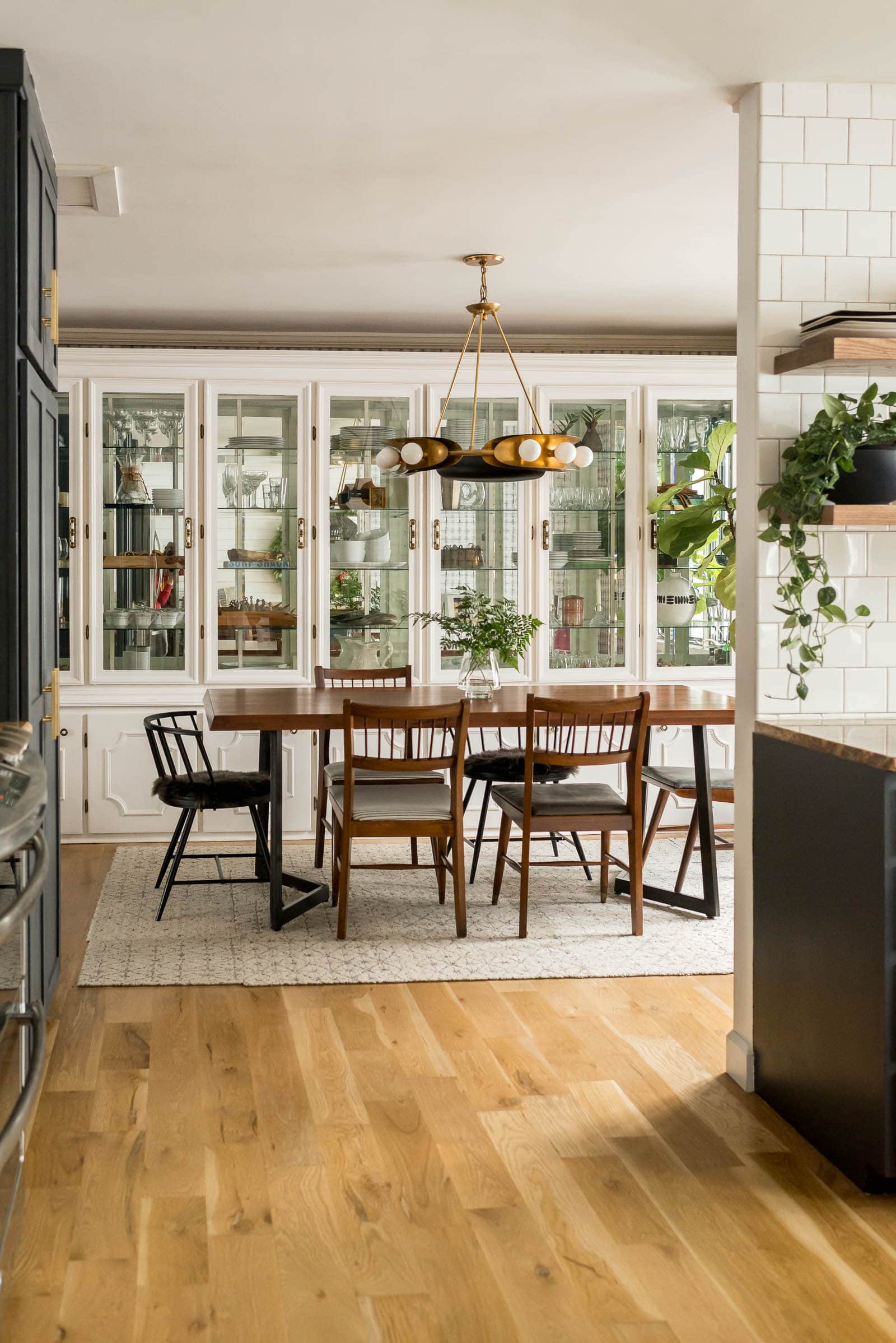 …