I'm trying to pick a neutral paint color for our living room and I'm HORRIBLE at picking paint colors. It's one of the hardest jobs, when it comes to decorating, in my opinion. Paint always looks different than what you see on the little swatch. It looks different depending on where you are painting it. It looks different depending on how much light the room gets. It's super annoying, because if you pick the "right" paint color then it can totally make a room. The wrong paint color though… well, let's just say that you know that it's not going to give you the room that you had envisioned. Maybe that's why I've never liked our living room?! 😏
My go-to white is "Ultra White" by Valspar. It's the perfect bright white with slightly blue undertones. I have it in my kitchen, breakfast room, master bedroom, master bath, and LIVING ROOM. It's perfect, absolutely perfect, in all my rooms except my living room.
In my living room, the paint pulls a bit greenish and it's just not the pretty, bright white that it is everywhere else. I think part of that is because our living room is large and it only has one window. The window faces north and, although the window is large, we have a ton of tree coverage right outside the window.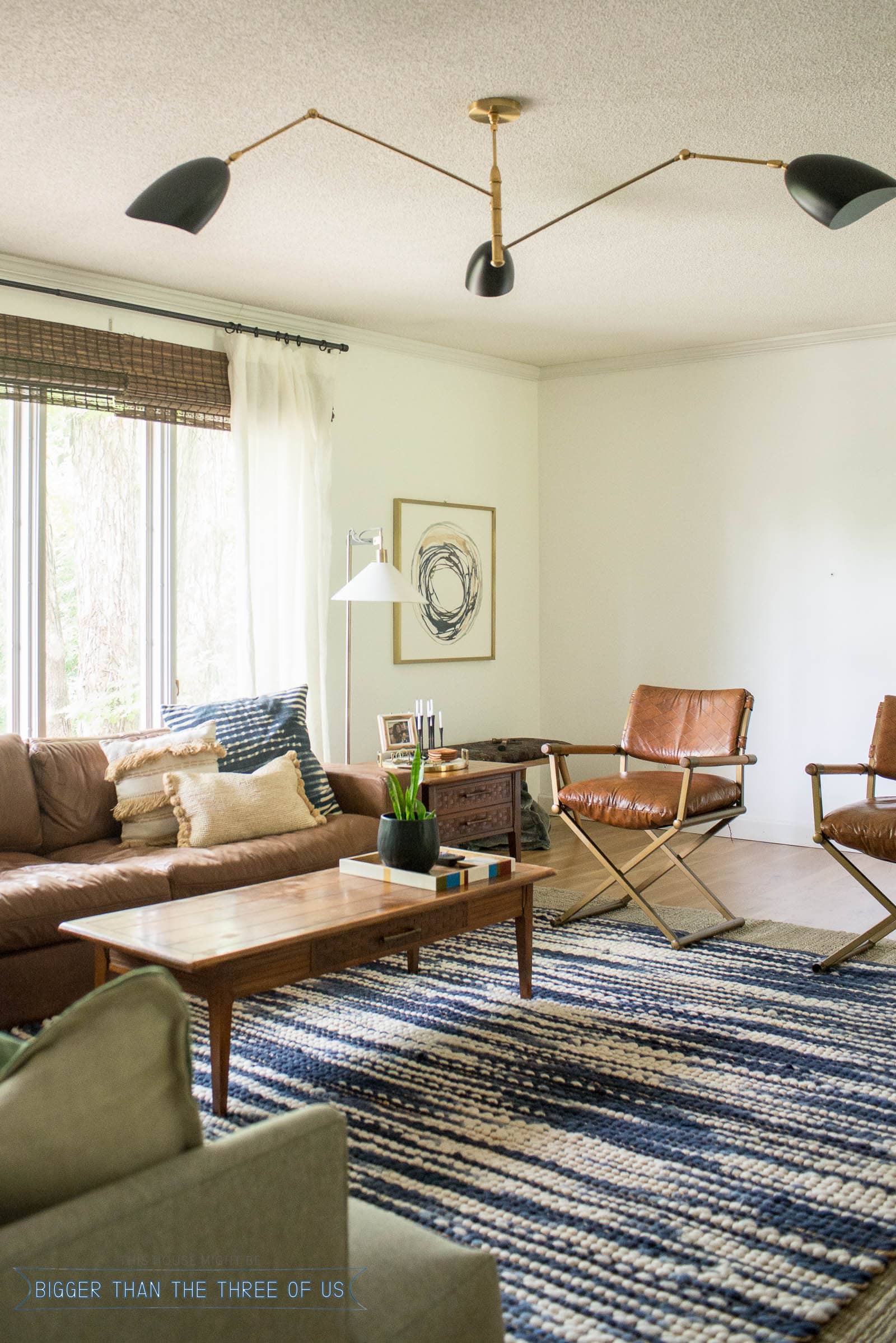 …