Have you ever heard of a "No Makeup Home Tour?" I'm guessing not! I hadn't until Kyla from House of Hipsters talked to me about it. Basically, the idea of this "No Makeup Home Tour" is for a group of bloggers to share our homes all on the same day. BUT, that's NOT all! Not by a LONG shot. The theme of this is to share what our homes look like without being picked up, perfectly styled and photographed at the best angles. You want to see real homes of bloggers on real days? Well, this is your lucky day!

Make sure to stick around after you've viewed my No Makeup Home Tour because I'm linking to some of my favorite bloggers at the end. Plus, if you are like me… it's like inviting all our readers to be PEEPING TOMS. I'm always curious to see how other people live and if you are too, then this is the perfect mix for you. So, grab a cup of coffee and plan to stick around for awhile.
Oh, and I just so happened to shoot this tour on a day where I was really deep-diving with blog work so you get a real, glorious look at my outfit for the day, too. I thought the no makeup on my face totally fit the theme of the day as well. Ha!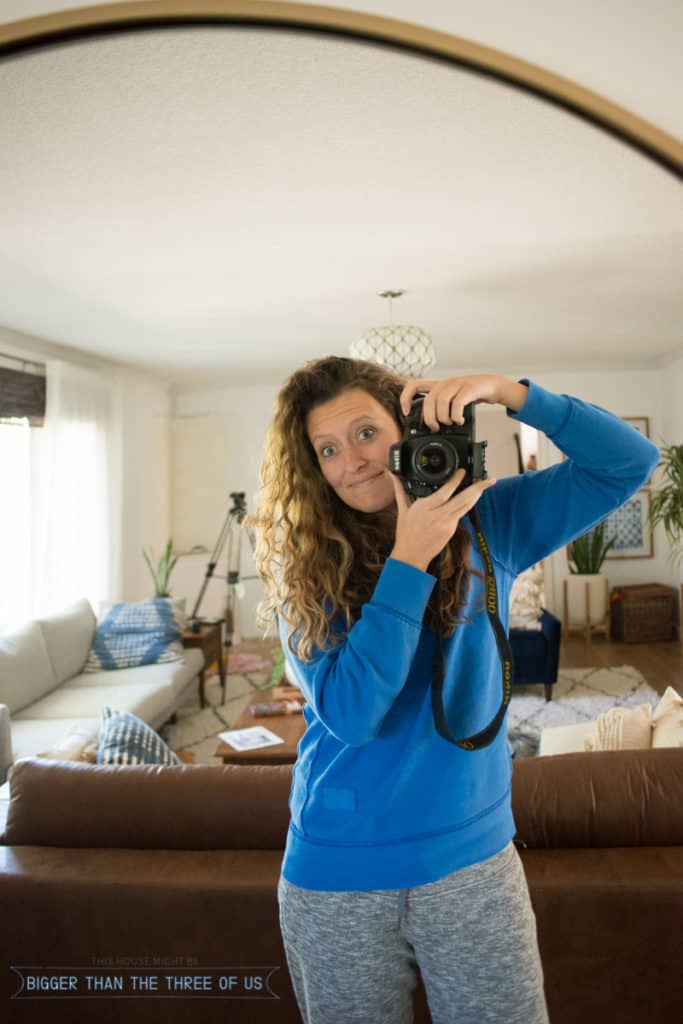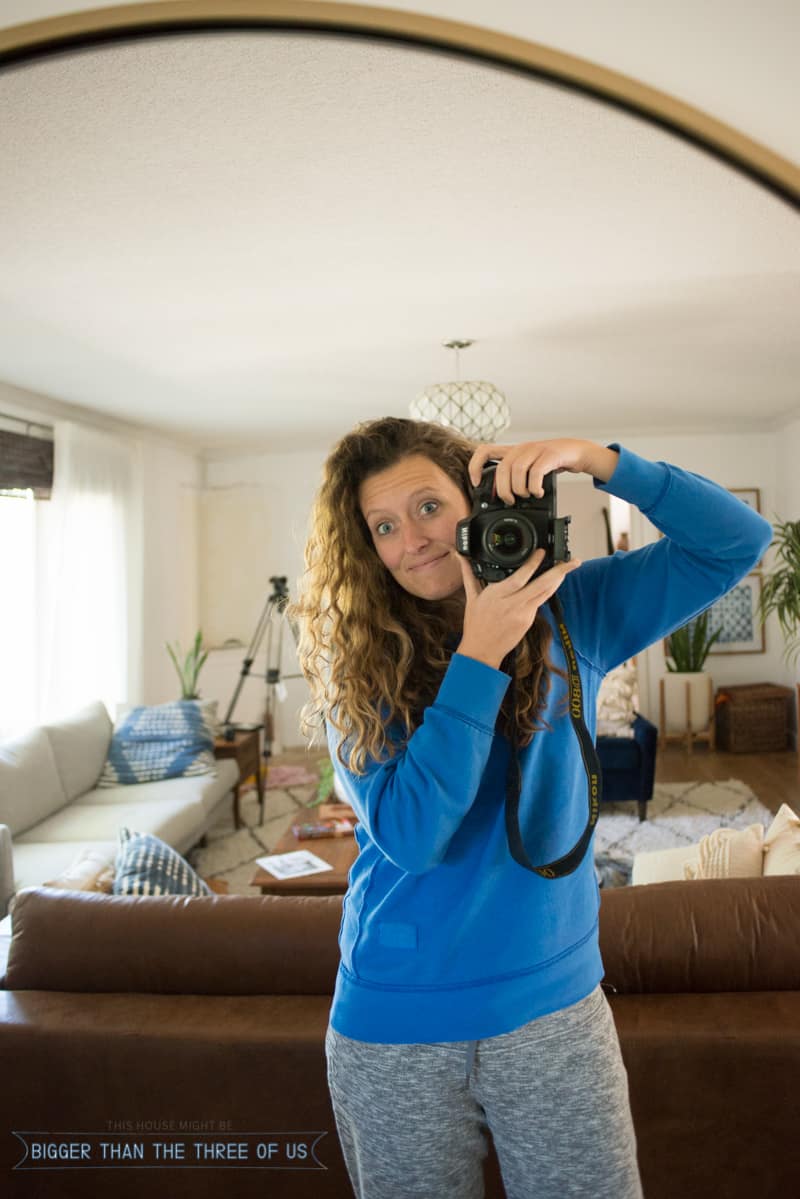 …